With the government's sight already on creating more jobs for Filipinos within the next five years or so, along with the opening of more major facilities in the country, one would think that Filipinos are ready to fill in the expected job openings.
However, this is not the case, despite the free skills training offered by the government, both to local and returning OFWs, as employers are still looking for more skilled and properly trained personnel to fill in the positions they offer across a number of industries.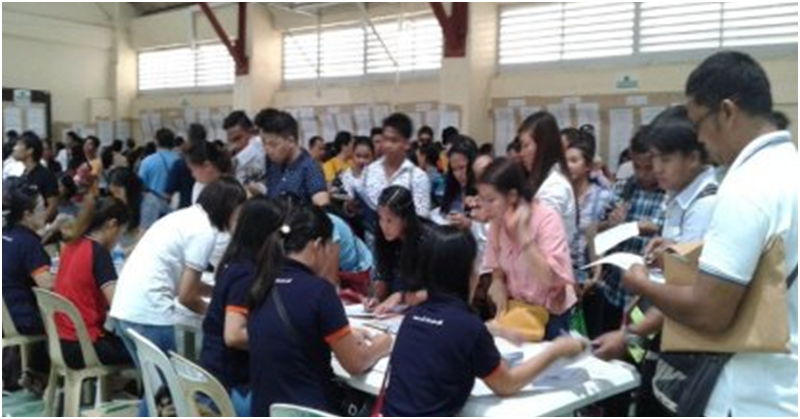 More Jobseekers Considered 'Not Employable' by DOLE
In a recent study conducted by the Department of Labour and Employment (DOLE), one out of three job applicants still needs to undergo additional skills training needed to be considered 'fit' for a certain type of job, as shared in a report by The Sun.
The data based on the Philippine Talent Map Initiative revealed that 31.7% or 18,928 of the total of around 90,000 respondents require further training for employability.
The study was based on private companies' data, which shows the trends and issues regarding academic and industrial competence in relation to workforce development.
The study was intended to address the prevailing issue on job and skills mismatch in the country by identifying talent, skills, and training required by majority of the Filipino workforce.
The findings also showed that 68.3% of the students, employed, unemployed, and trainees involved in the study are competent with English language functional skills as the main skill that they are most competent at.
Creative problem solving was identified as consistently the lower skill among respondents, and must be improved, along with innovation and decision-making skills.
As per DOLE, the results of the study will be presented to the Commission on Higher Education (CHED), Department of Education (DepEd), and Technical Education and Skills Development Authority (TESDA).
The results shall also be used as basis for lawmakers to create and support relevant policies and initiatives that can bridge the workforce skills gap and support curriculum development.