In case you are planning to go to the Netherlands, you should first prepare by equipping yourself with the right amount of information regarding the country. If you are coming from the Philippines, there will be a lot of big changes. Ask yourself, are you ready to adopt those changes? If yes, then studying the basic dos and don'ts will help you adjust to the new environment accordingly.
Also Read: Philippine Embassy in The Netherlands
In this blog, we will help you with your journey to the Netherlands. We shared here the dons and don'ts that you can easily grasp in order to prepare yourself for your upcoming journey. Remember to share this with your family and friends in the Netherlands so they can be informed as well!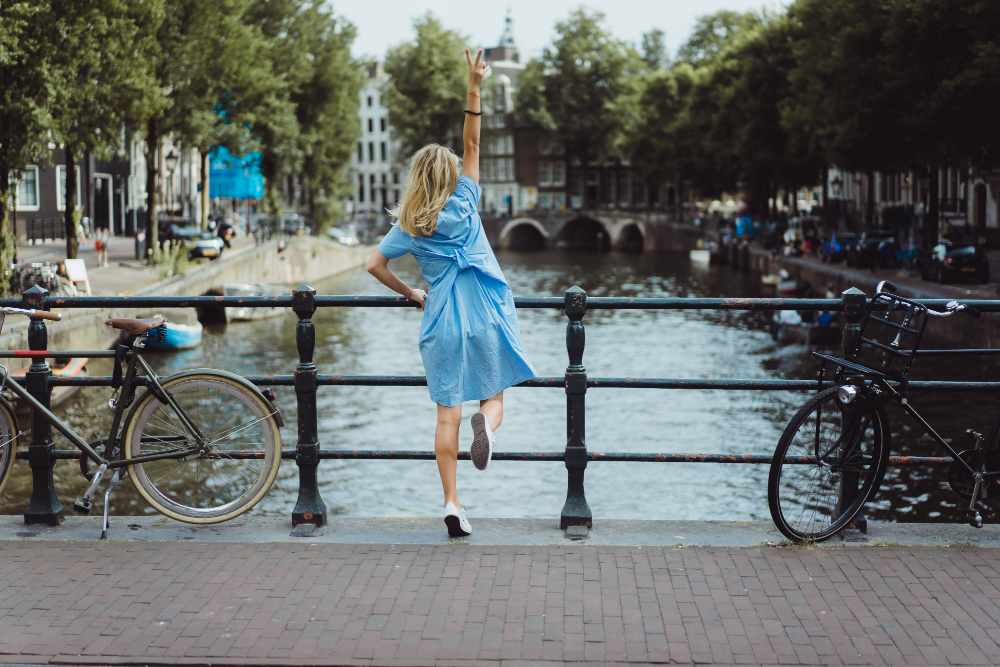 How to Behave in the Netherlands
The biggest question many expats have is this—how do you behave in a new country if you are unfamiliar with it? It's very challenging to be in another country stranger to you. But, many expats still embrace the risk. Aside from the legal documents needed, you also need information about the Netherlands in general. You don't have to actually memorize everything—laws, standards, rules, regulations, norms, etc. You just need the basic ones.
Let's start with the dos and don'ts so your adjustment will be easy.
Do's in the Netherlands
The dos here in the Netherlands are easy to remember as they are basically the common norms in society. They are also practices not just by the locals but by expats as well. Here are the dos in the country that you are free to practice.
Do match your clothes with the event you are going to attend to. For example, if you are going to a business-related event, wear a suit. The necktie is slowly getting old-fashioned. You may or may not wear a necktie during a business meeting. When doing sightseeing, it's fine to wear casual clothing. You can wear shorts during the warm season and when you are traveling around as a tourist.
Do pay your own bill when you are going out for a meal. Expect that bills are divided separately in the Netherlands. You might frequently hear "go Dutch," which is almost the same as "going American." Unless the host invited you for a meal, always contribute when paying the bill.
Do leave a tip for outstanding services. It's fine to leave tips in the Netherlands. A 10% tip is widely accepted in the country. If you think a waiter does an outstanding job at his work, it's a way to appreciate him.
Do give gifts. Chocolates, flowers, books, and plants are usually considered high-quality gifts in the country.
Do give flowers in odd numbers but never in number thirteen. This has been the practice in the Netherlands
Do greet someone by shaking hands.
Do let older people introduce themselves first. This is a sign of respect for locals in the country.
Do stand when someone is introducing himself. This is another form of respect when you meet someone in the country. Whether it's casual or formal, don't forget about this manner.
Do kiss three times on the right and left cheeks alternatively. This is for saying hello or goodbye.
Do try to speak in Dutch if you can although 85% of the locals can speak in English.
Do give a gift when you are attending an event and you are invited by a host. Make sure to arrive on time or call your host in case you are already late for five minutes.
Do be punctual during business meetings.
Dont's in the Netherlands
If there are dos, there are also don'ts in the Netherlands. Contrary to the "dos", these are the things you should avoid doing. You might accidentally do the don'ts and it's fine. However, if you have offended someone, you should apologize as you might have appeared rude to him/her.
Here are the don'ts for your reference.
Don't wear sneakers. In the Netherlands, wearing sneakers is like a call for pickpockets. If you are just exploring outside, wear comfortable walking shoes instead. Be as simple as you can be when going outside especially when it's nothing like a formal business.
Don't give wine as a gift to someone when you are invited to an event. Your host might have wines already. Look for other high-quality gifts such as flowers, books, or plants. They would appreciate these things better.
Don't tap the center of your forehead using your index finger. It's considered an impolite gesture in the country and more often than not, it's a sign that you are crazy for the locals.
Don't drop by a colleague's office when you don't have an appointment. Formal businesses are done by schedule. You have to book an appointment if you want to meet a colleague.
Don't cancel a meeting at the last minute. If you are going to cancel an appointment, you need to tell your colleague ahead of time.
Don't make small talks when the meeting has started already. It's a form of respect in the Netherlands.
Tips when going to Netherland
When going to Netherland, you don't need a long list of laws, rules, and regulations. As we've said, you only need the basic ones to start off. The list of dos and don'ts in this country will help you manage your expectation and adjust to your new environment effectively. An effective tip we have when going to the Netherlands is to always know the basics, whether it's about the norms, laws, culture, tradition, tourism, and so on.
Another tip is to follow what most locals do or practice in their country. Since you will become a foreigner to them, one way to mingle with them is to follow what they normally do. The list of dos and don'ts will guide you and give ideas on how you can engage with conversations with locals without offending them. As a foreigner, you don't need to isolate yourself just because you are a stranger to the country. You may enjoy life as much as locals with the right amount of information that can help you survive in the Netherlands.