A Filipina scientist was recently knighted by the Netherlands to recognize her contributions in the field of agriculture and promoting Dutch-Filipino relations.
READ ALSO: [PINOY PRIDE] Pinay Nurse in UK Recognized Among Queen Elizabeth II's New Year Honor List
Her remarkable contributions in her line of work have helped develop strong ties in the agri-food sector in the areas of trade, investments, agricultural technology, and knowledge transfer between the Philippines and the Netherlands.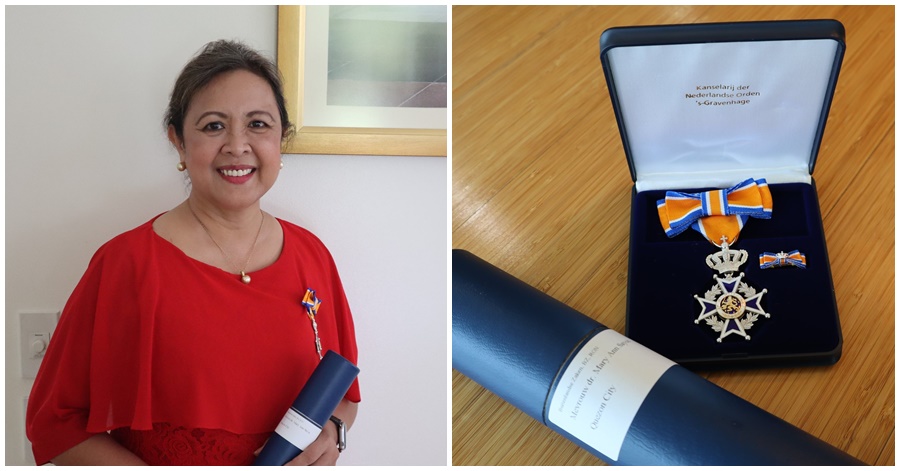 Filipino Scientist Knighted in the Netherlands to Recognize Her Work in Agricultural Research
Dr. Mary Ann Pelagio Sayoc was knighted in the Order of Orange-Nassau and was awarded by Ambassador Saskia de Lang for her efforts in transforming Philippine agriculture and boosting farmers' productivity, GMA News Online reported.
According to a press release, "It has pleased His Majesty King Willem Alexander to award a Knighthood on a leading personality of the Dutch Filipino community."
Worth noting is that since the establishment of the East-West Seed Group (EWS) where Sayoc has been designated as public affairs lead, the firm has become a dominant market leader in vegetable seeds in the Philippines.
Moreover, the Philippine company with Dutch roots has expanded its operations to countries in Asia and Africa, proving its growth from when it was founded in 1982.
Also, as the chairperson of the Philippine Seed Industry Association (PSAI), Sayoc has shared her Dutch expertise in establishing the National Seed Technology Park (NSTP).
The NSTP is their initial step to pursue the Philippines and the Netherlands' planned collaboration on horticulture development.
Aside from her contributions to agricultural developments, Sayoc has also been strengthening the relationship between Filipinos and the Dutch as the head of the Philippine-Dutch Fellows Network, Inc.
As a board member of the Dutch Chamber of Commerce of the Philippines (DCCP), she has extended her knowledge of the Philippines to Dutch companies who wish to do business with Filipinos.
The Order of Orange-Nassau is awarded to individuals for longstanding meritorious service to society.
Congratulations, Dr. Mary Ann Pelagio Sayoc for your hard work and contributions in strengthening Filipino-Dutch relationships through your work in the agricultural sector. May your dedication and expertise inspire more Filipinos to work hard in their chosen fields and contribute to nation-building wherever they may be in the world, and regardless of the circumstances they are currently in.
Catch the full video report posted by GMA News Online / YouTube below:
READ NEXT: Netherlands Do's and Don't's