Do you have the skills and experience to work as a factory worker? If so, you may want to consider applying for a factory work position in Taiwan. By working as a factory worker in Taiwan, you get to experience dealing with the latest advancements in technology, as the country is known for its electronic products.
In order to realize your dream of working as a factory worker in Taiwan, you need to follow through all the necessary steps to get there. This article focuses on these initial steps, including applying through an agency. It also shares some tips so that your chances of getting hired will increase.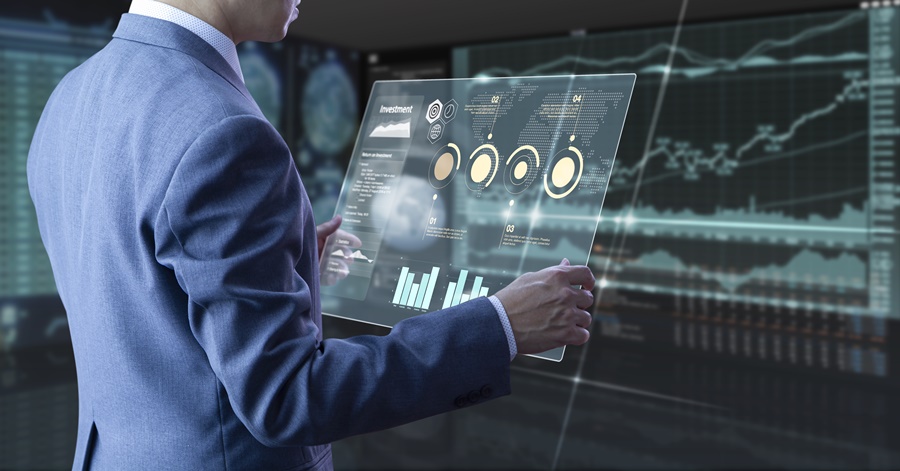 Disclaimer: The information posted here is based on the personal experiences shared by the OFW in the video below. Please let this post serve as a guide only. If you have specific questions, you may ask the OFW by commenting on their video on their accounts.
Step-by-step Guide to Applying as a Factory Worker in Taiwan
In this video, OFW YouTuber Nica Bernabe responds to questions from her audience, asking her through comments or private messaging about how to apply as a factory worker in Taiwan. She talks about this and other related details, including which agency she applied in, how much she had to pay for placement fee, and others. If you want to know the answers to these questions yourself, click on the link below, or continue reading:
So first of all, what is the salary of a factory worker in Taiwan? Well, this really depends on the kind of manufacturing involved, but for semiconductors and other related companies, you can earn around 24,000 NTD per month according to the new salary wage effective January 1,2021. That is equivalent to around 41,700 Philippine Pesos per month.
If you are interested in working as a factory worker in Taiwan, then you may be asking the question, how can you do so? Well, in most cases, the first step is to prepare your relevant documents and apply through agencies. Legitimate agencies, those that are recognized by the POEA, are the best way to land a job anywhere in the world.
Before you consider applying though, you need to make sure that you are qualified. One of the qualifications is age. For a factory worker in Taiwan, the age limit is 35 years old.
When it comes to work experience as a qualification, that really depends on the company you are applying in. Some companies hire applicants who don't have work-related experience. In fact, some companies, like the company where our YouTuber works in, hire people who don't even have electronic related experience, even if she works in a company that specializes in electronics.
9 Steps to Applying for a Factory Worker Job in Taiwan
So how can you apply for a job as a factory worker in Taiwan? These are the initial steps.
Step 1. Complete your requirements
Before you can begin to apply, you need to ensure that your documents are complete. These documents include the following:
Passport
UMID ID. You can get this from SSS or GSIS.
Supporting documents. – this includes NBI clearance, Police clearance, PSA birth certificate.
Step 2. Find an agency you can apply to
After you have acquired all of the necessary documents, you can now look for an agency that you can apply in. An agency will help you through the process of applying for work in Taiwan.
Just make sure that the agency you plan on applying in is legitimate. The way to check that is to determine if that agency is under POEA. According to the YouTuber, a lot of fake agencies have been popping up lately, operating without a license.
She shared that the agency she applied in is a travel agency called World Wiser International Inc. You can check out their Facebook page, and they are located in Pasay, Manila. Check out their Facebook page by clicking on this link.
Aside from Taiwan, this agency also helps Filipinos work in Singapore, Hong Kong, and others.
When you're applying for a job, don't just focus on one agency. You have to apply to multiple agencies. The thing is, not all agencies notify you right away through text messaging, call or email. The more agencies you apply in, the bigger your chances of actually having one process your papers.
When you're applying in person, you have to go to the agency office as early as possible. That's because there are lots and lots of Filipinos who are also applying to work abroad.
Step 3. What to do at the agency
Once she arrived at the agency office, she was then asked to do the following:
Fill-up the bio data. Be sure to provide correct and accurate information. Both the agency and the employer will use your data, like your height and weight, for further steps into your application.
Eye test. You need to pass this test, but this doesn't mean that you have to have 20-20 vision. It's okay to take this test wearing glasses or contact lenses.
Step 4. Wait for agency's reply
After screening, the agency will tell you to wait for a text message from them. They will line you up for an interview, and if you don't receive any text for a few days, that most likely means that you didn't qualify for the company that's hiring.
This goes back to the advice that was previously mentioned; it's much better if you are applying to several agencies at a time. Not all agencies will text you back. Even if you get rejected by the company you initially applied, the important thing is for you to try and try again until you succeed.
Once the agency texts you, however, you have to reply immediately. You are not the only applicant; in fact, there are probably hundreds of applicants, and once the agency feels that you took too long to reply, then they might look for some other applicant to attend to, and you lose your chance.
Step 5. Preparation for the interview
Once you receive a text message that says you have been scheduled for an interview, and you have replied immediately, the next step is to prepare yourself for the interview.
For example, if you have dyed your hair a certain color, you have to remove it immediately and go back to your natural black hair. The agency will tell you to do this anyway, since they will say that the Taiwanese don't like it when their workers have colored hair.
Having said that, when she arrived in Taiwan, she noticed that lots of people have their hair dyed.
Step 6. The interview process
A lot of subscribers and viewers asked our YouTuber if the interview is hard. Based on her experience, the questions were really easy. She was asked the typical interview questions, like, "Introduce yourself."
Another question could be, "Why do you want to work abroad? Are you ready to leave your family back home in the Philippines?" It's best to prepare for these types of questions.
Then, they were asked to squat. This was their basis of finding out how long you can stand up, which is apparently a key attribute when working in many factories. It pays if you practice your squats a few days before the interview, not a day before, otherwise your legs will be sore during the interview.
Another advice is for you to maintain eye contact when answering the interviewer. If, instead, you look around while answering, that shows them that you may not be telling the truth. Be sure as well that your answers align with your bio data, since your interviewers are constantly looking at your bio data while they are interviewing you.
If you're not confident about your English skills, don't worry. It's okay if your English isn't perfect, as long as they can understand you. After all, the Taiwanese aren't as fluent in English, and in fact, only a few Taiwanese know how to speak the language.
To sum up, in many interviewers for companies based in Taiwan, you will be asked the basic questions, and you will be undergoing physical tests.
One physical test that you might encounter is the mung bean test. In this test, you will be given a tweezer, and you will be asked to take 10 mung beans using the tweezer and transfer them somewhere else. These beans are really tiny. This test shows how quick and accurate you are at handling tiny things.
Another test involves putting a thread in a needle. This test will reveal how clear your eyesight is.
Step 7. Application expenses
This really depends on the agency you are applying in, but in her case, she actually didn't pay for any placement fee. In the past, though, this travel agency once required applicants to pay as much as 100,000 pesos or higher.
This amount turned into 80,000 pesos and it continued to lower until placement fee is no longer required. She said she was lucky because she belonged to the first batch of applicants who were not required to pay a placement fee.
In fact, even the other requirements like the medical fee are free. She had to spend money to go to Manila, though, to submit the requirements, attend the interview, and other related steps.
To other travel agencies that require placement fees, she said that amount may range from 50,000 – 90,000 pesos, depending on the company. Some companies also require their applicants to shoulder expenses for other requirements.
As she stressed, you're lucky if the company you applied in shoulders all your expenses in applying for a job in Taiwan.
Step 8. Wait
She said that she passed the interview to work for a certain company. She now works for Unitech, but she was originally set to work for Compeq Manufacturing company.
What happened was that so many passed the application process that they had to leave in batches, and she belonged to a much later batch. She ended up going to Unitech through bio data selection.
If sixty applicants passed, for example, the company can choose to divide them into 3 batches of 20 each. This means that they will let these applicants come to Taiwan one batch at a time. As such, depending on which batch you belong to, you should wait patiently.
After passing the application, she said that she had to wait for a month before a text message from the agency arrived, saying that she was chosen to work for Unitech. She immediately reported to the agency after that.
Step 9. Getting the job
One week after receiving the text message that she was hired, they went through several processes again. Once you get the job, congratulations!
The YouTuber mentioned that some of her viewers ask her about the need to learn the local language while you're already working in Taiwan. She said that it is not necessary, but it helps if you know a few words or phrases; the practical ones that can help you get around or get what you need.
She narrates her experience regarding this matter. When she first arrived in Taiwan, she knew zero words in the local language. As a result, she couldn't understand a single word that some of her colleagues are saying, and she just felt a bit lost. It was a challenge at work that she could have prevented had she known a few words or phrases beforehand.
Start learning the language even before you get the job. Especially learn the numbers, since those are the most used words at work. Having said that, the longer you stay in the job, you naturally learn the language because you listen to it every day and you get immersed in it.
There you have it! These are the steps you need to take in order to work as a factory worker in Taiwan. Hopefully you learned something from this article, and from the video with which this is based on.