Are you interested in working as a factory worker in Taiwan, but are not sure if it's the right decision? Well, one thing that can help you decide is if you know how much the salary is for that profession in the country. Other than that, there are many advantages to having a job as a factory worker in Taiwan.
Also Read: How to Find Work as an OFW in Taiwan
For one, Taiwan is near the Philippines; in fact, it is only 45 minutes away from Manila. Also, you get free accommodation as a factory worker. Moreover, the overtime pay is really high, and there's a solid Filipino community in the country which will help you feel less homesick. These are just a few of the many advantages of working in Taiwan; now let's focus on the actual salary you can get from working there.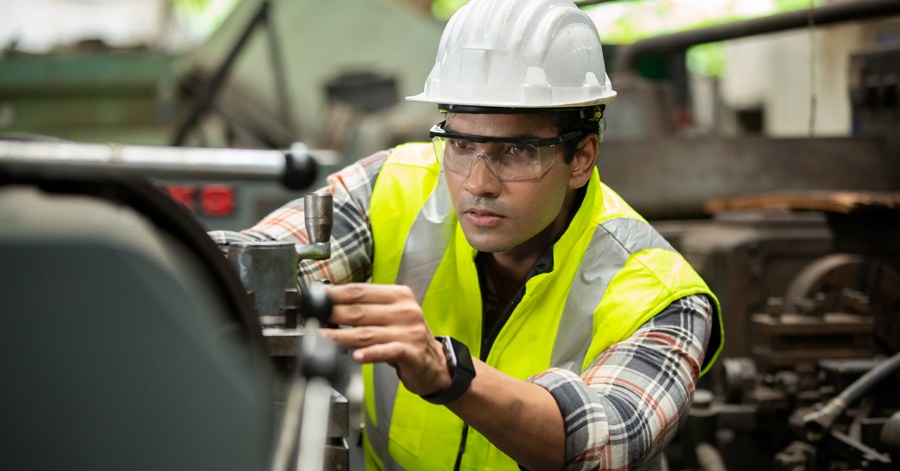 Disclaimer: The information posted here is based on the personal experiences shared by the OFW in the video below. Please let this post serve as a guide only. If you have specific questions, you may ask the OFW by commenting on their video on their accounts.
Why it's Great to Work as a Factory Worker in Taiwan
This article features an OFW YouTuber named Henry Amontos, where he shares tips and things to know about the job and what life is like. You may view and access the full video in the link below:
Daily Routine as a Factory Worker in Taiwan
A typical daily routine of a factory worker in Taiwan involves waking up as early as 5 AM. This gives time to prepare for work, and includes taking a bath, eating breakfast, and then heading for the shuttle bus to work.
For our YouTuber, it typically takes 20 to 30 minutes of travel before they arrive at the factory. They need to arrive at the factory by 7.20 AM, and leave at 7.20 PM by night.
It may sound daunting to work 12 hours a day, but fortunately, they have two hours of break in between. One hour of break during lunch, and another hour of break for coffee time or snack time.
Aside from these, they also get three 10 minute WCs, or bathroom breaks. Moreover, they only really work for 8 regular hours, while the extra two hours are fixed overtime hours. That means these extra two hours are paid higher than those regular hours.
In a week, their schedule is known as 4/2. This means that they have 4 days of work with 2 days of day off.
As a disclaimer, this is only based on the experience of the YouTuber featured in this article. Other companies may have different work arrangements, so it's best to check this first with your future employer if you plan on working in Taiwan.
What's it Like to Work as a Factory Worker in Taiwan?
Life as a factory worker in Taiwan is not easy. He currently works at a semiconductor company, where the work may not involve heavy lifting or strenuous physical activity, but the products and equipment being used are highly sensitive and easily breakable.
Their company produces integrated circuits, or ICs, which are small chips that function as microprocessors, timers, computer memory, amplifiers and many others.
Since these products are so delicate, some small errors could cause millions. If they do something, that's called having an M.O., or misoperation, and they are given a warning letter. Three warning letters mean you can get sent back home to the Philippines.
One major reason why factory workers make mistakes is that they get tired during work. Some companies solve this by organizing ice breaker activities. For example, they do Zumba-like sessions.
Salary of a Factory Worker in Taiwan
According to the new salary wage effective January 1, 2021, the salary of a factory worker is 24,000 New Taiwan Dollar (NTD) per month. This is equivalent to around 41,000 PhP per month.
The YouTuber mentioned that it's been seven years since he went to Taiwan to work as a factory worker, and back then, his starting salary was just 19,800 NTD or around 31,700 PhP per month.
Of course, these numbers depend on the exchange rate, which various significantly over the years. He relates how the value of the NTD is so low back in 2016 when he decided to come home to the Philippines. Nowadays, though, he says that the exchange rate is quite high.
The basic salary is actually higher if you are assigned to work at night. He shares that his co-workers who work at night have what is called the night differential, which makes their salary higher than those that work during the day.
Also read: How Much is the Salary of a Factory Worker in Taiwan?
Pay with Overtime
You can earn much higher as a factory worker when you work overtime hours. In fact, he said that he can earn as high as 38,000 NTD per month, which is equivalent to around 65,400 Philippine pesos monthly.
The amount of overtime work you can do though depends on the strength of production of the company. If the product is in very high demand, then the company requires its factory workers to work more hours, therefore more overtime pay is handed out.
He said that ever since the pandemic started, he noticed that the production of their company increased. He thinks that this is due to the fact that gadgets are more in demand these days. For example, students now have to go to classes online, so they need computers, laptops or smart devices for distance learning.
Having said that, he acknowledged that a lot of companies also closed down because of the pandemic, and unfortunately, many OFWs had to go back home to the Philippines.
What happened in their company is that, since they cannot hire more workers from the Philippines, the work may have increased, but the number of workers remained stagnant or even decreased.
As a result, the company had to hire factory workers who are already in Taiwan, working in other companies but looking to transfer. This is not always available though, so most of the time the company is short of manpower. He is often tired as a result, as he has to work overtime to maintain productivity. What other factory workers could do they end up doing during overtime.
Earning More than 50,000 NTD as a Factory Worker
He mentioned that you can indeed earn more than 50,000 NTD as a factory worker in Taiwan. He proceeded to show his pay slip which revealed a gross income of 52,873 NTD for that month. That is equivalent to around 90,500 pesos in just one month.
Granted that this is just the gross salary, which means that deductions like taxes and insurances aren't accounted for yet, he did say that there are factory workers that earn a net salary of more than 50,000 NTD in Taiwan.
For this particular pay slip, his net salary is 43,650 NTD, or around 74,700 pesos.
Salary Deductions
Some of the salary deductions as a worker in Taiwan include the following:
Labor insurance fee
Welfare fund
Food and lodging – this depends on the company if they want to deduct food expenses off the salary. There are other companies that don't include food.
Broker's fee – some companies shoulder this fee, while others let employees pay this.
Bonuses
Aside from deductions, there are also "additionals." These include
Overtime – there are two kinds: fixed and not fixed overtimes. Whether you get fixed or non-fixed overtime depends on the company you are working in, and more specifically, on what your department decides.
Holidays
Gift check – you get a small amount of money if it is your birthday. Some companies add this extra money to your salary.
Performance bonus – this depends on the company. Usually, for companies that give this bonus, this isn't consistent. Some months this bonus is available, while other months they aren't.
Night differential
Hiring in Taiwan
As mentioned above, hiring factory workers in Taiwan is not as easy these days due to the pandemic. However, lately, several agencies have already offered their services to those who want to work in Taiwan.
In fact, they have already posted ads on their Facebook page. These agencies are legitimately as well, meaning they are recognized by the POEA, or Philippine Overseas Employment Agency, and given permission to operate.
Here are some of the requirements you need to prepare before you apply in Taiwan:
Passport – this must be valid for at least one year. If you have a passport that is about to expire, you have to renew it as soon as possible.
UMID ID – to those who have trouble getting this, you can get a UMID certificate which you can get at the SSS branch where you applied for a UMID ID.
Voter's ID – if you don't have this, you can get a voter's certificate. Just make sure that the right name is written in that certificate. Otherwise, it takes 3 months to change that, and that may cause a delay in your Taiwan application.
School credentials – these include high school or college diploma, TOR or transcript of records, Form 137.
Birth certificate – this needs to be PSA certified.
You have to start getting these documents if you don't have them yet. Sometimes it takes days or even weeks before you can get them, so while you're waiting for your interview for your application to Taiwan, better acquire these important documents already.
There you have it. Working at a factory in Taiwan indeed has its perks. The salary is one of them, and especially if you have lots of overtime work, you can have a stable and decent paying job that can help you upgrade your career and the life of the ones you love.