Truly, there's no shortage of work overseas. If you have the right skills and qualifications, you will most definitely find opportunities and the option to work abroad, especially in Taiwan.
Also Read: How Much Does a Caretaker Earn in Taiwan?
Filipinos and other foreign nationals working in Taiwan will be part of a thriving economy characterized by low unemployment, rising wages, and increased productivity. Having said that, the majority of foreigners who relocate to the little island work in the ESL teaching profession or are transferred by multinational corporations.

An OFW's Guide to Finding a Job in Taiwan
Taiwan has traded its agrarian origins for technological extensions to become a worldwide participant in the information technology and electronics markets since the turn of the century. The little country is a prolific manufacturer of computer-related items, and it continues to encourage business in technology-intensive industries.
Filipinos Working as Factory Workers in Taiwan
The majority of Filipinos in Taiwan are immigrants and employees from the Philippines. As of April 2019, Filipinos were the third-largest national contingent of migrant workers, accounting for around one-fifth of all foreign employees in Taiwan.
Taiwan is located in the northwestern part of the Philippines and is only a 45-minute flight from Manila. Its export-driven technical industry is constantly expanding, resulting in job opportunities for foreign employees, including Filipinos as manufacturing workers, caretakers, and domestic workers. In fact, over 100,000 Filipinos are already employed in this country, with the majority working in the manufacturing sector.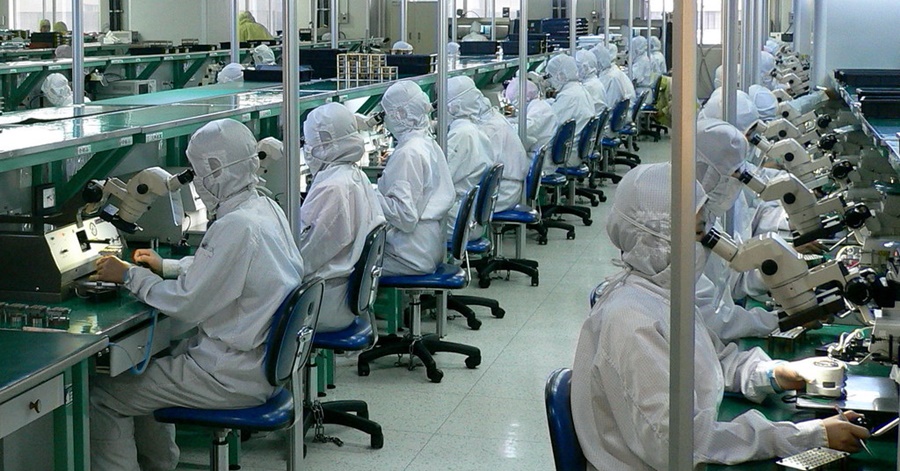 What Are the Advantages and Disadvantages of Working as a Factory Worker in Taiwan?
Working as an OFW in Taiwan has its share of perks and drawbacks, just like anywhere else in the world. Taiwan especially prefers hiring Filipinos to work as domestic helpers or factory workers in the country because of their hard work and diligence as well as low labor costs.
ADVANTAGES
If you are considering working in this Asian country, you'd benefit from learning of the top ADVANTAGES of working as a factory worker in Taiwan as listed below:
1. Taiwan is near the Philippines.
Taiwan is located only north of the Philippines, and its capital, Taipei, is only an hour and 45 minutes by plane from Manila. This is advantageous in a variety of ways, including being closer to family and more pleasant to travel with more frequent flights (Cebu Pacific and Philippine Airlines service Taipei and Manila many times each day) and shorter travel time. Because it is in the same timezone as the Philippines, there is no need to adjust while communicating with family members back home.
2. You can save up on expenses from free accommodation from employers.
Some firms provide free dorms for workers. This means that the Filipino worker can save a significant amount of money that would otherwise have gone to accommodation expenditures for savings and other fees. Furthermore, even if they must pay for living quarters, workers are frequently housed on the manufacturing grounds, saving them money on transportation. Factories also have affordable canteen meals, which may be less expensive than food places or restaurants outside.
3. Find other fellow Filipinos in larger cities in Taiwan.
There are around 78,000 Filipino workers in Taiwan, with nearly 70% of them employed in the manufacturing sector. The Filipino community is alive and well, with activities such as the Taipei-Manila Workers' Fun Day with games and prizes. There are significant Filipino communities in Taipei, Hsinchu, Taoyuan, Yilan, and Hualien. There are also Filipino shops where you may buy Filipino delicacies, phone cards, and other necessities for an overseas Filipino worker.
4. Taiwan has a world-class public infrastructure.
Transportation is both efficient and cost-effective. Broadband Internet access is also readily available.
Moreover, Taiwan has lots of delicious food and several sites to explore on vacation.
5. Earn higher with overtime work.
During peak manufacturing seasons, when demand for Taiwanese electronic exports is high, plant workers may be required to work extra hours for pay. Those who are willing and capable may be able to earn more than their minimal pay.
DISADVANTAGES
As mentioned, we should take both the good and the bad when evaluating our options on where to work overseas. Listed below are the DISADVANTAGES of working in factories in Taiwan:
1. Applicants need to pay a high placement fee.
The extremely expensive placement fees are one of the major disadvantages of working in Taiwan. In the past, it was equivalent to a whopping Php150,000. However, recently, local recruiters agreed to lower it to a far more acceptable amount.
2. There have been several demonstrations and instances of political unrest in the country.
Despite improved cross-strait relations under its current administration, Taiwan remains a renegade province in China's perspective. The administration has been chastised for its ineffectiveness in previous disasters; its failure to swiftly address the damage of Morakot harmed the government's popularity and resulted in a cabinet turnover. A diplomatic spat with the Philippines over a shooting incident has also affected the deployment of Filipino personnel.
3. Taiwan is also frequently affected by natural calamities, just like the Philippines.
Because Taiwan is in the same Pacific region as the Philippines, it has the same fate when it comes to typhoons and tropical depressions. Summer humidity can also make it uncomfortable to be outside. Taiwan is also located inside the Pacific Ring of Fire, making it vulnerable to earthquakes. A 6.4-magnitude earthquake struck Hualien in February 2018, killing two people.
4. There are leadership issues as well.
When a Filipino worker in Taiwan reportedly committed suicide, the family complained about the delay in obtaining the results of the investigation. While such instances may be infrequent and isolated, they are possible among countries that use different systems. With the sad occurrence at Balintang Channel, things could get even worse.
5. There's the risk of facing racism in this country.
As a result of the incident that resulted in the death of a Taiwanese fisherman, OFWs in Taiwan have faced various forms of racism from Taiwanese nationals. They include physical and verbal assaults on Filipino workers shortly after the shooting. However, things have since improved.
6. Workers are also subject to labor taxes.
Workers in Taiwan are expected to pay fees for the revenue they generate while working. That implies employees must set aside money in their budget to cover fees. Overtime pay is also taxed.
Taiwan's Job Market for Expat Professionals
Microprocessing, electronics, communications and technology development, and industrial processing are among Taiwan's important sectors. However, it can be difficult for foreigners to get important positions in these fields.
There are management, finance, design, and marketing positions available in Taiwan, but foreign nationals must work hard to demonstrate exceptional skills and a high degree of education and experience. Learning Mandarin is an excellent way for expats to get a foot in the door. Those with even a mediocre command of the language will have more opportunities.
However, the most prevalent employment for expats in Taiwan is those related to the English language itself, such as teaching and translation.
Top Industries in Taiwan
Here's a list of some of the important industries where you might find a job in Taiwan:
The most important industries are information technology and electronic products.
Chemicals, biotechnology, petroleum refining, shipping, motor vehicles, iron and steel, equipment, cement, and food processing are among the other popular industries.
Financial services, insurance, and banking are other businesses that may be of interest to working professionals.
Furniture manufacturing, tool manufacturing, office supplies, toys, and household lighting goods are all potential industries for trained workers.
Tourism is believed to be one of the most important developing businesses.
Specialist technology, telecommunications, medical equipment, and pharmaceutical items are also likely to grow.
Meanwhile, sectors in decline include many labour-intensive industries as a result of corporations migrating offshore to countries like mainland China.
Sales, technical trades, engineering, and management are among the occupations in short supply.
Anadigics Inc., China Airlines, China Steel Corporation, Hewlett Packard, HBSC, IBM, Sony, and Taiwan Sugar Corporation are among the leading corporations in Taiwan.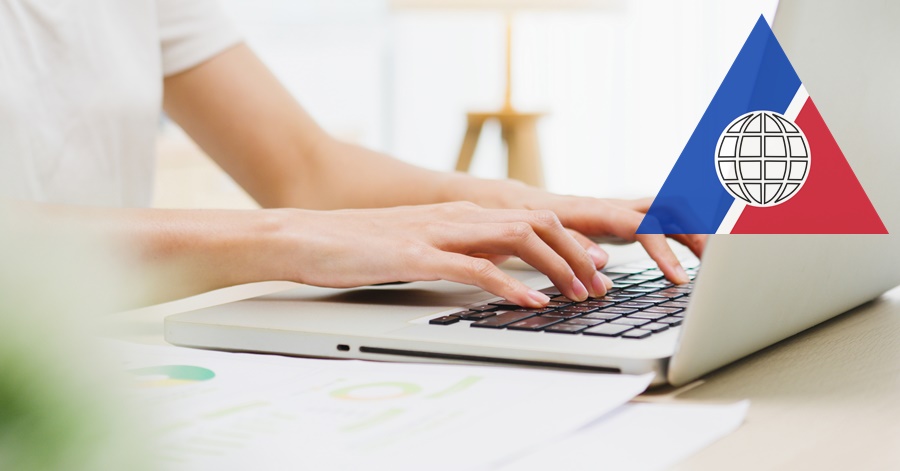 OFW Guide: How to Get a Job in Taiwan via POEA-Licensed Agencies
OFWs, on the other hand, need to apply via a POEA-licensed agency. After applying and once a Taiwan-based company approves of the application and decides to hire the Filipino worker, they must first sign an employment contract with the employer, after which the company must apply to the Ministry of Labor for a work permit before the worker can work in Taiwan.
To guide you in this process, here's a step-by-step guide in applying for work via POEA's online job boards to work in Taiwan:
Go to the POEA website and look for job openings. They are also available in POEA locations near you.
You can also examine the job openings from recruitment companies on work abroad websites.
After you've spotted the company and job you'd like to apply for, register at the POEA website using this link. Click 'Sign up here'.
Read the Terms of Use and click 'I Accept the Terms of Use'.
Fill in the required information in the fields provided.
Review the information you provided, making sure that everything is true and accurate. Click 'Submit'. A prompt will appear notifying you that your account is ready for activation.
Check your email and click the confirmation link to activate your account. It is advised to use Google Chrome.
Enter the password that you want to use to access your account.
Fill in the details required on the website. Note that you can't proceed to this part if you haven't completed Sections 1-6 yet.
Save your profile and start sending your applications to companies/agencies you're interested to work with. Make sure to include all of the skills you can demonstrate at the job you're applying for.
Once you figure out which jobs you'd like to apply for, you may go to the POEA website and submit your applications by clicking the 'Apply Now' button.
After sending your application, wait for further instructions on what you should do next and comply with all the requirements accordingly.
Job Websites: Where to Search for Work while in Taiwan
And if you're already based in Taiwan but are looking for other opportunities, you may visit several websites to find job openings for foreign nationals. Here is a list of websites where you can find jobs while in Taiwan:
Tealit.com – this website is intended for foreigners because it is in English, is a useful job site in Taiwan. Users can also post adverts indicating that they are available for work.
Myu.com.tw – This is a website for teachers looking for students that also allows users to pay a monthly fee for a premium listing to increase their visibility.
104.com.tw and 1111.com.tw – The two most popular Chinese-language local job sites are 104.com.tw and 1111.com.tw. To use and join up for any site, you must be fluent in Chinese.
Linkedin – Furthermore, LinkedIn has a presence in Taiwan, however, there are fewer job postings there.
Facebook and Social Media – There are also several Facebook groups with job advertisements, but most of them are for teaching positions.
Note:  Most organizations will not hire candidates who are not currently in Taiwan, except for multinational corporations that deploy personnel abroad. It is conceivable to arrive in Taiwan unemployed and then look for work while on a 90-day landing visa. But be advised that it is not legal to find a job while on a tourist visa. You will not be able to leave the Philippines if you are on a tourist visa and yet your purpose is to search for work.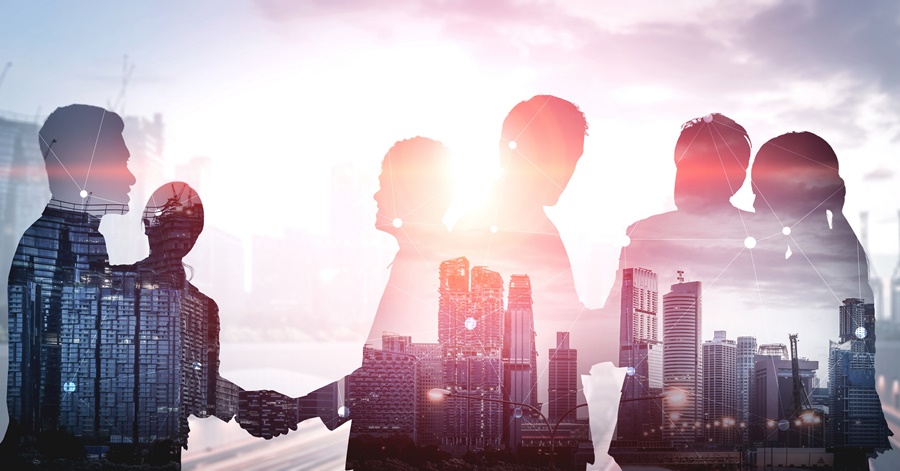 Teaching English in Taiwan as a Foreigner
The bulk of foreign workers are in the field of education. Those from the United States, Canada, the United Kingdom, Ireland, New Zealand, Australia, and South Africa are eligible for English education employment if they have a bachelor's degree and two years of work experience. Prospective teachers must also pass a national background check from their home country.
Foreigners must have a valid teaching license in their native country to work in a public school. Even if you don't have a teaching license, you can work in a buxiban or cram school. Most teaching jobs in Buxiban give an hourly wage for 14 to 36 hours per week.
Deleted: It is prohibited for foreigners to work in kindergartens/preschools unless they are licensed. Foreigners with an APRC, on the other hand, can lawfully work in such schools.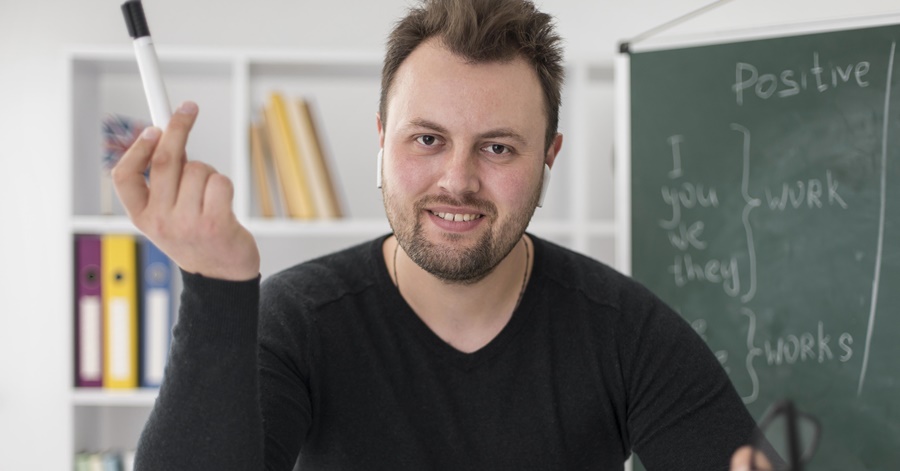 Office Work in a Company in Taiwan
In case you are looking for a job as a working professional, let's say an executive worker in a company, a corporation must demonstrate that it cannot hire a qualified local employee or that the foreign employee is more qualified than local prospects for positions outside of education.
A candidate must have a bachelor's degree and two years of verifiable work experience to be considered for a professional-level non-education role. In some situations, a graduate degree can be used in place of work experience. Ensure that your CV is up to date following local norms.
Most office positions are 40 hours per week, Monday through Friday. If the corporation is compelled to work overtime, it is required to compensate.
Many businesses and schools will have 'make-up' workdays before and after national holidays. A weekend preceding a holiday is usually a workday.
What's the Work Culture Like in Taiwan?
According to Confucian ideas, maintaining a sense of harmony by carefully controlling one's interpersonal interactions is critical in Taiwanese corporate culture. Individualism gives way to collectivism, and in many cases, local labor groups serve as a primary source of identity for people.
Developing and maintaining relationships is so critical to doing business in Taiwan. Local businesses rarely negotiate before creating a link between the parties concerned. Foreigners should be aware of the practices that support this concept, such as gift-giving, and should avoid hurrying business transactions to allow for the development of connections.
The concept of 'face,' which refers to a person's or company's dignity and status, influences all activities and behavior in Taiwan, both in leisure and work culture. Foreigners should bear this in mind and understand that decisions are frequently made to give or save face, rather than act in the firm's best interests.
In keeping with this, newcomers should make every effort to prevent conflict in the workplace. Any loud or angry outburst will be regarded as unforgivably impolite. Indirect communication, or no communication at all, is preferred to embarrassing a coworker.
Getting a Higher Paying Job
Because of the country's vast number of international organizations, intra-company transfers are a key source of employment chances for foreign nationals looking to work in Taiwan. This is the simplest approach for foreigners to get work in the country, particularly for those seeking high management positions.
Foreigners can also look for work through internet job boards and local newspapers. Otherwise, foreign nationals should contact employment services that represent Taiwanese companies.
Living and Working in Taiwan as a Foreign National
Taiwan is an autonomous democratic island that claims itself to be an independent state, but China regards it as a renegade province that is part of its territory. Many foreign nationals who have settled on the island enjoy a comfortable lifestyle because of the privileges given by their employers.
Average Yearly Wage
The average yearly wage in Taiwan is around $30,000, however many foreigners earn far more. According to Steve Burson, CEO of relocation firm Relo Network Asia, the majority of their clientele earn between $120,000 and $240,000 per year. And many of them have their largest living expense — housing — covered by their employers.
Relocation Expense / Accommodation
Most companies also cover other important relocation expenditures such as tax equalization — that is, raising their employees' salaries to the point where they are effectively paid at the same tax rate as in their home country — and children's education.
Free housing is no minor thing, especially in Taipei, Taiwan's capital and home to the majority of expats. According to a survey by consultancy firm ECA International, the average monthly rent for a three-bedroom apartment in Taipei's expat areas hit $3,656 last year.
Even those who have no relocated to Taiwan as part of a luxurious employer relocation package feel the lifestyle is more than enough.
Public Transportation
Aside from housing, public transportation is dependable and reasonably priced (a Taipei metro ticket costs between $0.75 and $2). And, if you avoid pricy Western places, you can enjoy a good and inexpensive native supper for roughly $5.
Healthcare Insurance
According to foreign nationals, one of the best attractions of living in Taiwan is the access to high-quality healthcare for a fraction of the cost of nations such as the United States.
Taiwan features a single-payer universal healthcare system that is well-known for its ease of use, short wait times, and inexpensive costs. According to the Internations expat survey, 96 percent of respondents thought Taiwan's medical treatment was of high quality.
A doctor's appointment in Taiwan often costs no more than $18, including drugs. The average cost of having a kid in the United States, a country recognized for having some of the world's highest medical expenses, is $10,808, and this can grow to more than $30,000 when pre- and post-pregnancy care and complications are factored in.
Despite this, Taiwan spends only approximately 6.4 percent of its GDP on healthcare, compared to nearly 18 percent in the United States.
What's more, before the pandemic, many foreigners used Taiwan as a base for regional travel. The island is a 2.5-hour trip from Seoul, a two-and-a-half-hour journey from Manila, and an hour and 35 minutes from Okinawa.
Although Taiwan's borders have been virtually closed for over a year, numerous expats say they've used the time to get to know the country better.
Markets and Street Food
Taiwan is also known for its busy night markets with inexpensive and wonderful street food, 15,000 temples, and vast bike networks.
Then there are the people, of course. Almost every foreigner spoke of praises only about the Taiwanese people's pleasant attitude. In fact, Taiwan rated first in the "friendliness" subcategory of the Internations poll.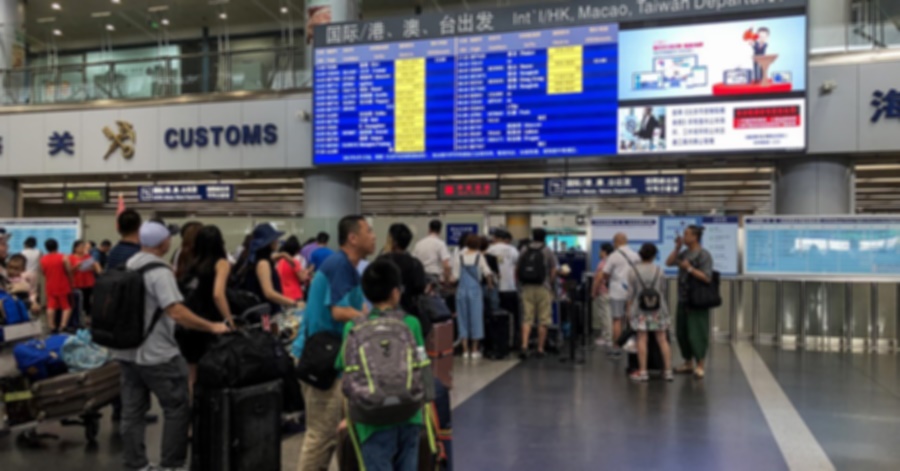 What Are the Things You Should Know When Doing Business in Taiwan?
Foreigners are frequently unprepared to conduct business in Taiwan. Most Westerners are unfamiliar with the working culture, and gaining adequate knowledge may necessitate some cross-cultural training.
Despite the country's capitalist prosperity, Confucian principles nevertheless pervade the business sector, dictating etiquette and standard practice. Expats need to become acquainted with this behavioral framework to excel in business.
Taiwan was placed fifth out of one-hundred economies in the World Bank's Ease of Doing Business Survey for 2020, performing particularly well in dealing with construction permits (6th), obtaining electricity (9th), and enforcing contracts (11th).
Here are some of the facts you need to know about businesses in Taiwan:
Business Hours: Businesses typically operate from 8 am to 5 pm, Monday to Friday.
Business Language: Mandarin and Taiwanese are the languages commonly used in doing business in this country. That said, English is rarely spoken outside large multinational companies. In such cases, a translator would be necessary.
Dress: The dress code is typically formal and conservative, with dark suits typically worn by men and modest dresses and skirts for the ladies. Pantsuits are considered business casual and may not seem appropriate on business or formal occasions.
Gifts: Gift-giving is an important strategy for creating relationships. A small gift for all meeting participants is appropriate. A slightly better gift could be given to the most important member of a group. It is usual to open presents privately.
Gender Equality: Taiwan is a largely equitable society, although patriarchy has persisted. Having said that, women are taking on increasing roles in the workplace, and the wage disparity is narrowing. Foreign businesswomen are treated with dignity as well.
But if you're not particularly interested in putting up a business in Taiwan, the first thing you need to do to legally work in this country, you must obtain a work permit as well as an ARC. The company should gather all necessary papers for this process, but the foreigner may have to submit it on his or her own time. To gain legal work status at any school in Taiwan, a physical exam at a hospital is required, however, white-collar workers are exempt.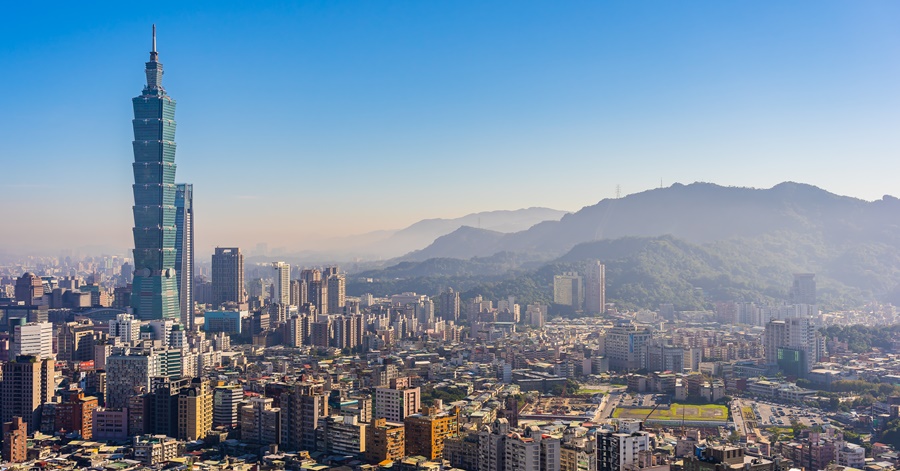 Summary
There you have it! At first, your only goal may be to find work in this economically powerful nation. But soon after, you'll see that Taiwan is a great place to live in as a foreign national. The people are generally accommodating, there's plenty of sights to see, and so much culture to enjoy and appreciate. What more can you ask for, really?