Taiwan is located north of the Philippines and southwest of Japan. It is a part of the Republic of China. It is known for a lot of things, including having a capital city that is one of the most crowded in the world. It is also known for its forests, and mountains though.
Is it worth traveling to Taiwan? Definitely! The country has so much to offer in terms of being a highly urbanized environment. If you're looking for entertainment, great and cheap food, a highly energetic culture, and more, then Taiwan is truly the place for you.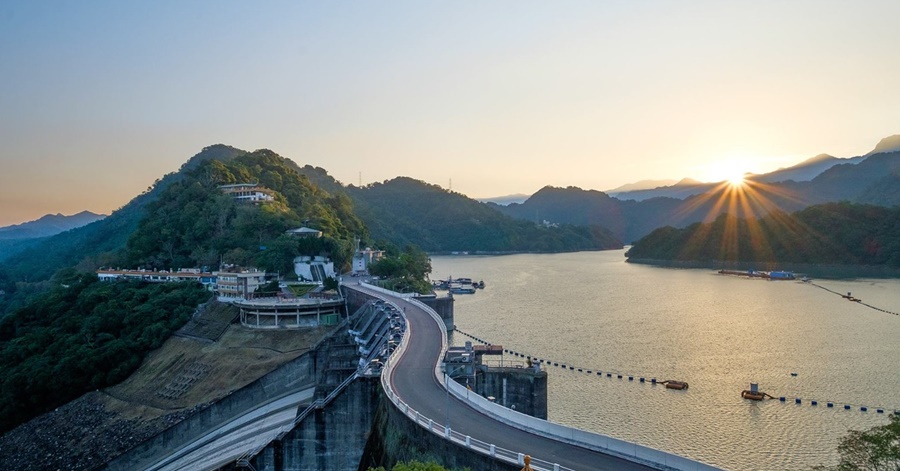 Why Taiwan is a Great Destination
The following is a summary of the overall warnings and dangers of Taiwan.
In general, Taiwan is very safe. – It is a generally safe destination. There isn't a lot of crime going on. Just be careful whenever you go out into crowded places where petty crime such as theft can occur.
Public transportation is reliable – the only main concern regarding public transportation is, again, there might be pickpockets. When it comes to taxis, there might be taxi drivers that don't use meter and try to just strike a deal with you. Almost all of the time you will be paying more for what could've been less with a meter.
Risk of pickpockets – as mentioned in the first two entries, the risk of pickpockets in Taiwan is relatively. During normal years where travel isn't restricted by, let's say for example global pandemics, Taiwan can have as many as 10 million visitors annually. Just be vigilant at all times.
Very few natural disasters – The biggest natural disaster risk in Taiwan is earthquakes. During the months of July to November, typhoons may also occur.
No terrorism – Taiwan has never had an history of terroristic attacks. However, we should all still remain cautious since we can never tell what might happen in the future. It pays to be always prepared.
Being scammed – When in Taiwan, you have to be really careful as there are scammers trying to take advantage of you. For example, someone could pretend to be working for a bank or as a hotel staff, and they might ask you for your credit card details. Just be wary about talking to strangers.
Risk for female solo travelers is low – Best thing for solo travelers, male or female, is to always be vigilant. Raise your awareness level especially when traveling alone.
Travel Safety Tips
As a modern destination and a highly populous nation, you're going to encounter lots of people, and crowds are going to be a daily thing. You have to prepare yourself for that kind of scenario.
Once you learn how to deal with crowds, you'll be ready to enjoy Taiwan for what it truly has to offer. But to stay safe and to have a relatively peaceful travel to beautiful Taiwan, here are some important safety tips:
Driving in Taiwan – since Taiwan is highly populous, it is almost expected that its roads are going to be crowded. What's more, there are scooters and motorcycles everywhere, and it could be quite hard to deal with these small vehicles darting in and out and overtaking cars.
How to drive in Taiwan – if you want to drive in Taiwan, you need an international driver's permit. Once you have that, go to the nearest vehicle registration center.
Health care – Taiwan has really nice hospitals and clinics, and you don't have to worry about any language barrier; most doctors have been trained in the U.S. and speak English really well. Visitors, however, are not covered by the healthcare scheme of the locals, so you have to pay a relatively expensive amount for health services.
Diseases – you have to be careful about being bitten by mosquitoes in Taiwan. If you're unlucky, you may contract dengue fever. The only cure for dengue fever is prevention; there are no robust vaccines for now. Wear clothes that cover exposed skin, and using bed nets before going to sleep helps a lot too.
Dangers in nature – The mountains of Taiwan are a favorite among adventurers, but if you plan on doing this activity, you must be careful of poisonous snakes. In case you get bitten, prevent the venom from getting to the rest of your body by applying pressure on the upper and lower portions of the bite.
Why Taipei is Among the Safest Worldwide
If you're planning on visiting the capital city of Taipei, you'll be happy to know that it is one of the safest cities in the world according to experts. This is due to several reasons. Here are some of them:
Low Index Crime Rate – Statistically speaking, Taipei is the 4th safest city in the whole world in 2019, according to Numbeo. With a top score of 100, with the lowest score being 0, Taipei scored an impressive 85.03.
This number is a safety index which measures overall safety, and is based on surveys from people who have visited Taiwan.
The safety index of Taiwan actually belongs to the Extremely High Satisfactory Rating category, which means the city is extremely safe.
Safe Even at Night – Maybe you're a person who enjoys the night life, and are wondering if Taiwan is equally safe at night as it is during day time. Well, the answer to that question is yes! Taiwan is super safe 24 hours a day, 7 days a week.
In most major cities in the world, there are dark alleys or generally places you don't want to be in at night. But Taiwan is an exception.
It's safe everywhere, and if you're visiting night market, bar, or other places at night and want to go back home, you can safely use
public transportation.
Solo Travel in Taipei – Are you one of those people who love traveling solo? There are many good reasons for traveling solo, and one of them is you get to truly experience a place at your own time and with complete freedom. One downside though is you're basically on your own when problems come your way.
When it comes to traveling solo in Taipei though, and Taiwan in general, it's really one of the best places in the world to do that. There are several reasons for this, but for one, its really safe here.
For another, public transportation is safe and highly reliable. It is also convenient and not expensive at all. When it comes to mingling with the locals, you'll definitely enjoy doing that as people are generally really friendly.
Awesome Taiwanese People
To most travelers, they go to Taiwan for the food, and rightfully so. Food in Taiwan is not only delicious but quite affordable as well. However, what makes tourists go back to the country over and over again? Answer: the people.
There may be a language barrier when going to Taiwan, but really, everyone can speak at least a bit of English. Here are some of the reasons why Taiwanese people are awesome:
Friendly – Generally speaking, Taiwanese people are really friendly, and they want to make lots of friends. If they see a visitor, chances are they will go up to that person and start a little friendly conversation with them.
Helpful – the longer you stay in Taiwan, the more you'll realize that Taiwanese people really love to help. You'll be amazed at how far they will go to help you, and give you assistance whenever you need it. They really are a truly helpful people.
Caring for the elderly – Taiwanese people value their elders. You see the younger generation go out of their way to help the old ones. For example, when the elderly are carrying heavy bags, younger people will soon rush to help.
Family-oriented – Family is such a big deal in Taiwan, as well as respecting your parents and your grandparents. Family ties are so strong in Taiwan that helping out relatives who are struggling is a common thing. Younger people also ask their parents for advice on where they should go to school, which career path they should pursue, and more.
Accepting nature – Taiwanese are not judgmental. They may ask questions about you that you feel are too personal, but that's only because they are curious and really interested in your story. In fact, here are two examples of the prevailing accepting nature of Taiwanese. First, you can follow any religion you want and they won't judge you. Second, you can love anyone you want, and in fact soon same-sex marriage will be legalized in Taiwan.
Gracious hosts – When you visit someone's home in Taiwan, they will be so generous at serving food on the table. It would seem like there's too much food, and you can make them happy by not finishing everything on the table, and letting them know that there was more than enough food for you.
Fun-loving people – Taiwanese are hardworking. They spend more than the usual 8 hours per day at work. However, when all of that work is done, they know where to go to have fun and de-stress. The most common after-work leisurely activities are eating in restaurants and proceeding to a KTV bar where they can sing to their heart's content.
Honest – There are many stories of tourists and expats experiencing the honesty of Taiwanese. Some lost their wallets and later got them back complete with everything that's inside, including cash.
Safety and Security in Taiwan
As mentioned in the previous paragraphs, in order to drive in Taiwan, you need to have an International Driving Permit. Bring this to Taiwan, along with your passport and passport photograph and go to a Vehicle Registration Department where you can get a driver's license visa.
A local driver's license is more appropriate if you're staying longer in Taiwan. Be careful not to drive drunk. Aside from the fact that it's just too dangerous, you will be heavily fined or even imprisoned when you get caught. The limit in Taiwan is 0.15 micrograms of alcohol per 1000 mm of breath.
Things to do While Traveling Solo
We've established that Taiwan is a safe place to go to, and in fact it is one of the safest places in the world. Traveling solo can be a little bit more difficult than when traveling as a group, but here are some useful tips:
What Taiwan is like – Many have described Taiwan as a combination of various other Asian cities. They say it's like Seoul, Tokyo, Hong Kong and Singapore all in one! That is a really awesome combination. Indeed, Taiwan has so much to offer in terms of food, shopping, easy and convenient public transportation, and more.
Staying in Taipei – You don't have to worry about looking for accommodation in the capital. There are tons of options. One tip is to find an accommodation that is near the Taipei Main Station, like Easymind Guesthouse. Stay near bus, train stations, or restaurants, and your stay will become much more convenient and you can easily meet your itineraries that way.
Taipei 101 – You can visit the country's most iconic structures, the Taipei 101. As one of the tallest buildings in the whole world, it stands out for its unique design. You should definitely ride the incredibly fast elevators going to the observation deck where you can get a glimpse of the whole city.
Ximending – If you're interested in shopping and dining, then Ximending is the place to go. It has everything from local to international brands, and the food comes in wide variety. Taipei also has a plethora of night markets, with Shilin being one of the most famous.
Temples – Appreciate a bit of history? Well, Taipei has lots of beautiful temples. One of them is the Longshan Temple which is several centuries old. Another famous destination is the Chiang Kai Shek Memorial Hall, which pays tribute to the father of Taiwan.
There you have it. There's but a few negative things about Taiwan, and its mostly just a wonderful place to go to! Excited, you should be. Taiwan really is a gem in this world for tourists and expats alike.