One of the excellent job prospects for Filipinos is to become an English teacher in China. Filipinos can apply for teaching positions in most Asian countries, including China, since English is the second language in the Philippines. As long as you have the skills, credentials, and qualifications, there's no reason for you to not try applying for this post!
Also Read: Cost of Living and Salary of an OFW Teacher in China
For those who've worked in corporate or in BPOs in the Philippines, English is something that will be extremely natural (and useful) for you. With this skill in the bag, why not consider working in the service or education sectors overseas? If you're thinking about exploring new opportunities, why don't you consider working in China as an English teacher? In this guide, we share some of the basic things you need to know about applying for work as an English teacher in China. Keep reading to find out more.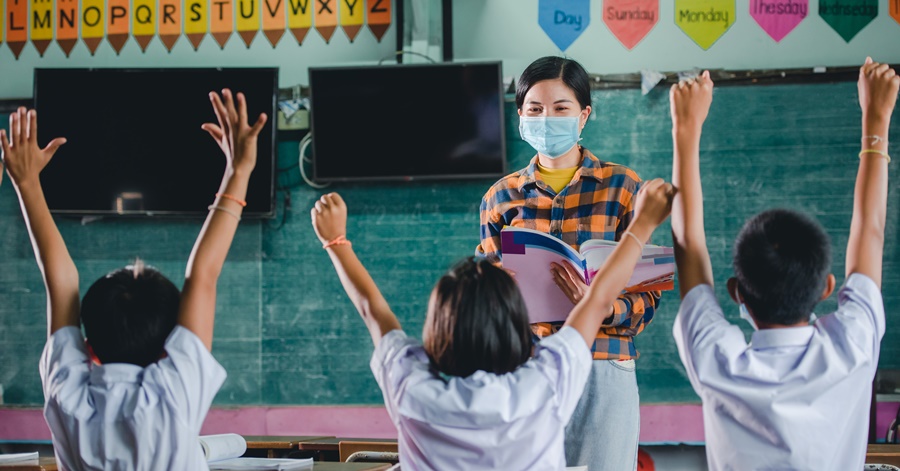 Filipino Guide: Want to Become an English Teacher in China? Here's How:
Many foreigners in China begin their careers as language teachers, notably of English. Many of them learn about other open positions or get in touch with potential employers through their students. This profession also provides a lot of freedom and spare time to network and establish new business contacts. Teaching English is also popular with global thinkers searching for a "trial period" to determine whether China is a good fit for them. If this the path you wish to take, then make sure to read until the end of this guide.
Qualifications
As you can imagine, most people from the West (Native speakers) travel to China to have a go at teaching English to kick-start their careers abroad. However, for Filipinos who are considered as L2 speakers or practice English as Second Language, there are certain qualifications that you must meet to begin teaching English in this country.
A Degree Holder
This is not a special qualification to teach English but is necessary to be eligible to apply for a work visa and teach legally in China. The process of obtaining a work visa is simple, and a bachelor's degree is required for approval.
A Passport Holder from Recognized Countries
While it's not necessary to be a native English speaker to teach English in China, as per the government's 2020 visa update, candidates need to be passport holders from native-speaking countries, i.e., United Kingdom, United States, Australia, Canada, Ireland, New Zealand or South Africa.
Note: Even if you do not have a passport from an English-speaking nation (the United States, the United Kingdom, Australia, New Zealand, Canada, or South Africa), you can still teach in China if you have at least two years of teaching experience and are a qualified language teacher in your home country.
TEFL Certified (for work visa application)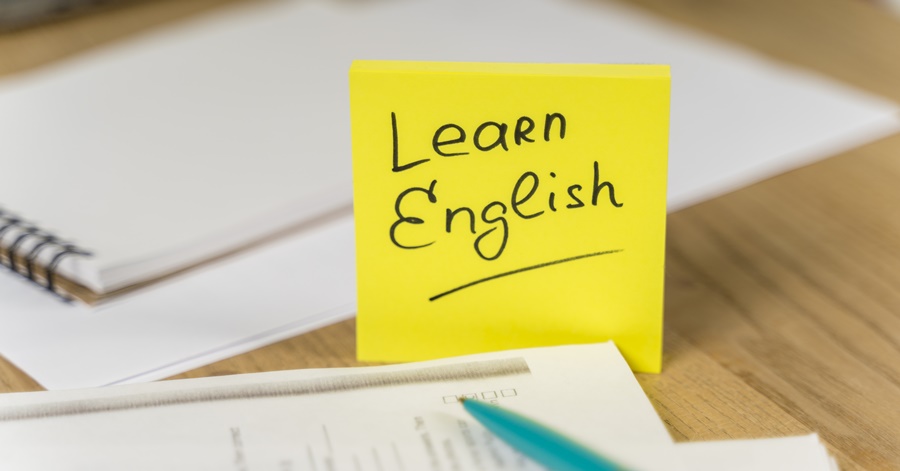 TEFL is a certificate that allows you to teach English as a foreign language and normally requires extensive training (at least 120 hours).
Important: A TEFL certificate is required to complete your work visa application, but you can also get one once you've found a job. In fact, some teaching positions will provide you with a TEFL course at a significantly lower cost. So, if you don't have one yet, don't worry, you'll be OK.
Note: There are various kinds of TEFL equivalents, such as TESOL certificate, CELTA, Cert TESOL, Dip TESOL, to name a few.
A Clean Background Check
Chinese employers are quite strict when it comes to choosing who to employ. Of course, other than academic and professional qualifications, you'd be well to have a clean record, whether applying for private or public jobs in this country.
Requirements
If you're cleared in the eligibility criteria provided above, make sure to have the complete set of documentary requirements to begin your application for work
Diploma and TOR bearing the Apostille Stamp or Seal
Diplomas and TORs must be accompanied with a Red-Ribbon Apostille Stamp/Seal from the Department of Foreign Affairs and authenticated by the Chinese embassy.
NOTE: When applying for an overseas job, one of the key requirements is that your TOR (transcript of records) and diploma be processed through CAV.
CAV is an acronym that stands for Certification, Authentication, and Verification. It is a process that is carried out in collaboration with the DepEd, CHED, and TESDA to confirm that an individual's school records and documentation are valid and lawful.
NBI Clearance
The DFA must affix an Apostille Stamp/Seal Red-Ribbon to this document, which must subsequently be authenticated by the Chinese embassy. The NBI Clearance (multi-purpose, blue-colored document) is the final piece of documentation to get in the Philippines to prove you have a clean police record. This is the proper document to provide to your employer if you work overseas. Some employers are oblivious to the distinction between NBI and the local Police Clearance issued in the Philippines.
PRC License / TESOL Certificate
Some schools demand a professional teaching license for Education Majors. Your PRC license must be confirmed by the DFA and the Chinese Embassy. However, before you bring your PRC ID to the DFA, it must first be confirmed by the PRC (Professional Regulation Commission).
How to Authenticate your PRC ID
Obtain a queue number and inform the guard that you are there for PRC licence authentication.
Complete the authentication form. To view the form, follow this link. Prepare your scanned or photocopy PRC ID and two documentary stamps. Remember to bring your authentic PRC ID licence.
Wait for your number to be called (Window 2).
Submit the application/authentication form, as well as documentation stamps and a scanned copy of your ID. Please also bring your original PRC ID.
Pay PHP75.00 at the cashier.
Show receipt to Window 2.
Wait to be called (Window 1) – Release of authenticated license.
Note: Depending on your employer, even if you are an education graduate with a teaching licence, you may be required to obtain a TESOL certificate (at least 120 hours) as well. If you don't have one yet, consider obtaining one for your application. Some parents will also want to know if you are TESOL-certified.
However, for non-education majors, a TESOL certificate is required. (Some institutions require a PRC license even for non-education graduates.) The DFA should red-ribbon apostillize your TESOL/TEFL certificate, which will then be verified by the Chinese embassy.
Medical Certificate
This must match the format that meets the requirements of the Chinese embassy and must be provided by a recognized DOH/POEA medical facility. The medical certificate will be in English, but some employers may require the clinic to fill out the physical exam form in Chinese by hand. Some employers may also require this document to be authenticated while others do not. So to be on the safe side, make sure to ask them whether authentication is needed. If so, then have your medical certificate CANA'd (Certificate of Notarial Act) or notarized first before you go to the DFA and Chinese embassy.
Certificate of Employment (COE)
At least a combined (online & onsite) 2 year-teaching experience and signed with employer's email and number. COEs have to be CANAd before the DFA and Chinese embassy can authenticate them.
Curriculum Vitae/Resume
When creating your resume, you will need to provide personal information such as your birthplace and date, marital status, and, in some situations, the number of children as well as ethnicity. A photo should be included in Chinese-style CVs. Both the education and job experience parts are listed in reverse chronological order (more recent accomplishments first), with the education section coming first.
Reference or Recommendation Letter
Copy of Passport
Scan the information page on the passport. It's the one containing your photo and contact information.
Passport-size Digital Photo
Scan two copies of your passport size photos which you can easily get from any photography studio.
The Education Market in China
English is the predominant second language of most Chinese nationals in most of China, particularly in the larger cities. English is taught in public schools beginning in the third grade (often as early as the first), and Chinese students will face countless exams assessing English grammar throughout their middle and high school careers.
Private companies have also created English Language Learner (ELL) centers and schools in congested regions, where young students are encouraged to pursue any educational endeavor. Aside from private ELL schools, China offers competitive teaching positions at international schools as well as openings in public schools across the country.
Salary and Benefits
Your host school will begin assisting you in adjusting to life in your new home the moment you arrive in China. The following are some of the advantages of working as an ESL teacher in China:
A monthly salary of between 8,000-22,000RMB ($1,234 – $3394)
Free flights
Airport pickup
Free housing at most schools
Work Visa (working visa to legally teach English in China)
Health insurance coverage
Many schools provide a housing allowance and/or flight stipend
Contract completion bonus
Note: Many positions include free benefits such as airline reimbursement, lodging, TEFL certification, visa expenses, and Chinese instruction. If your pay is on the lower end of the scale, be sure you receive at least some of these benefits.

Types of Teaching Jobs in China
The salary and benefits package will greatly depend on the type of teaching job you'll land in China. Here are some of them:
Private Language Academies/Schools
The ever-expanding private ELL companies are distinct from both overseas schools and public schools. They compete for earnings and are always employing new English teachers. Wall Street English, EF (Education First), Longman Schools, and many others are among these organizations. It is important to note that the age of your students will vary depending on where you choose to work – some organizations only educate adults, while others only teach young children.
The benefit of working as a teacher for a private corporation in China is that you will be supplied with a network of support, a set curriculum, and instructions for managing your classroom. If you have little or no experience teaching English abroad, working for a private company may alleviate some of your worries because you will receive assistance along the way. Private schools, on the other hand, are interested in expanding and making money, therefore you will be considered not only a teacher but also a part of a company. Working at a private ELL school can be advantageous if you don't mind following corporate norms, as there is usually a possibility for advancement within the firm.
Private ESL schools in China typically pay more than state schools; however, you will be required to work more hours. You will primarily teach smaller courses of 5-20 students in the evenings and on weekends. These ESL companies are for-profit, and teachers will be put under a lot of pressure to please the paying parents. Working for an ESL school is the simplest method to find a job teaching English in China, and most firms have a wide range of opportunities in China's main cities as well as smaller, less cosmopolitan places. You will have your selection of locales as a teacher, and many firms will even allow you to move to a new city after a few months if you choose to be in a different location.
Public Schools
Although public schools in China pay less than private language academies, English teachers work fewer hours and have longer and more frequent vacations. Most teachers will live on campus or in a nearby apartment, have lunch in the school cafeteria, and participate in school events such as talent performances and sports days. Class sizes will be significantly bigger, with up to 50 people per class. Most schools may recruit foreign teachers as supplemental oral English teachers, so you may only have to teach a small portion of the school on a very infrequent basis. You will also be required to develop your own lesson plans and may be allowed a lot of freedom in terms of themes and teaching approaches.
Because many schools are unfamiliar with visa procedures, getting a job with a public school might be more difficult and less reliable than working with an ESL company. That said, many English teachers in China rely on an agency to help them obtain work and bargain with schools. Working for a public school can be a highly gratifying experience, but there is far less of a safety net if the school tries to take advantage of you because you are a foreigner.
Important: If you apply to a public school through a direct advertisement, keep in mind that if your experience is less than ideal, it may be difficult to quit your placement legally. Many instructors who work directly for schools locate recruiters while already in China, giving you the opportunity to visit the school and meet with the management before signing a contract.
In short, public schools typically provide less support and guidance during the application process, but if you have extensive foreign teaching experience or speak Chinese, working in a public school may be a suitable fit for you.
Private Lessons
Many teachers supplement their income by acting as private tutors for rich families or corporations. One-on-one oral English tutoring is in considerable demand, particularly among adults and high school students. Private teaching involves minimal planning and can be an excellent method to supplement your income while living in China. After you are in China, the simplest way to find a tutoring position is through tapping into your contacts and networking.

List of Websites to Apply for Work in China
China has a multitude of job sites to choose from. While American and multinational corporations heavily advertise on www.monster.com, Chinese corporations prefer to post job openings on Chinese websites such as www.zhaopin.com, www.51job.com, or www.chinahr.com. Some of these sites are also available in English, but the job advertisements are largely in Chinese, so you'll need to know some Mandarin to comprehend them.
When looking for teaching jobs in China online, it can be tough to identify a reputable company or school; it's even more difficult when half of the websites you come across are written in Chinese. Recruiting companies such as Reach To Teach, CIEE, and Set in China can assist you by custom-searching for a job you're interested in and following up with further information or tips as your job search narrows.
If you are already in China, you can also look through the classifieds in English-language magazines. These job postings are aimed at foreigners, however, the majority of them are exclusively for part-time or contract work.

Can I Teach English in China Without a degree?
If you don't have a college degree and want to teach English in China, you'll be relieved to know that there is a legal way to do so.
While you will be unable to work as a full-time teacher, you may be eligible to do an internship.
Working as an intern on a student (X) visa is completely legal in China, and it is the only legitimate option to teach English in China without a degree.
Internship programs are offered by a few organizations in China. Foreigners are currently unable to enter China because of the COVID-19 crisis. If you want to teach English in China, you should either wait until the situation improves or teach online!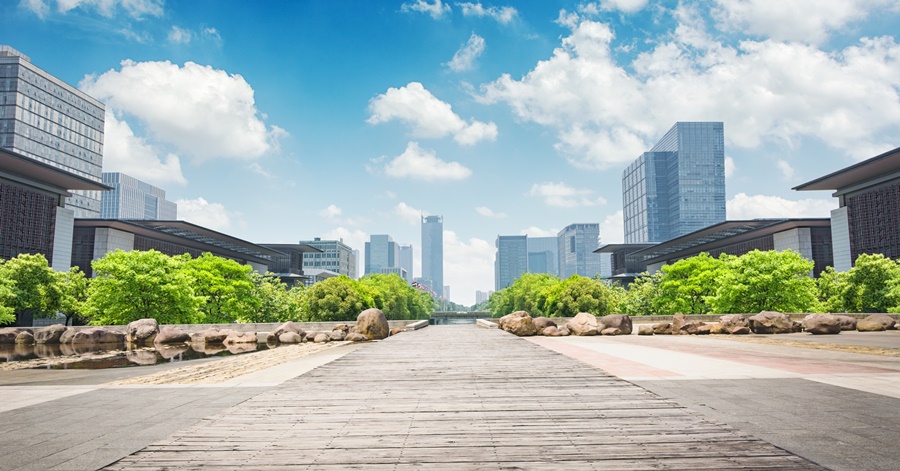 There you have it! Indeed, China is a good starting point to begin your teaching journey. Who knows? You might even fall in love with the country and opt to stay here in the long term. Just make sure that you do everything according to the law. After all, China has one of the most renowned government and leadership for several reasons, but let's leave that for a different discussion. If you think teaching in this country is an option you'd like to explore or give a chance, let us know your thoughts and how you will prepare for it by commenting in the section below. Best of luck!
READ NEXT: Cost of Living and Salary of an OFW Teacher in China