If you're a teacher in the Philippines or have an education degree, you may want to consider working as a teacher in China. For one, the salary is considerably higher than in the Philippines. Another reason is that China in general is a hub of business success, so there are lots of opportunities for growth.
Also Read: China Do's and Don'ts
In this article, an OFW teacher in China shares how to become a teacher in the country. She does this by posting a YouTube video which you can access below. A summary in text is also available in the subsequent paragraphs.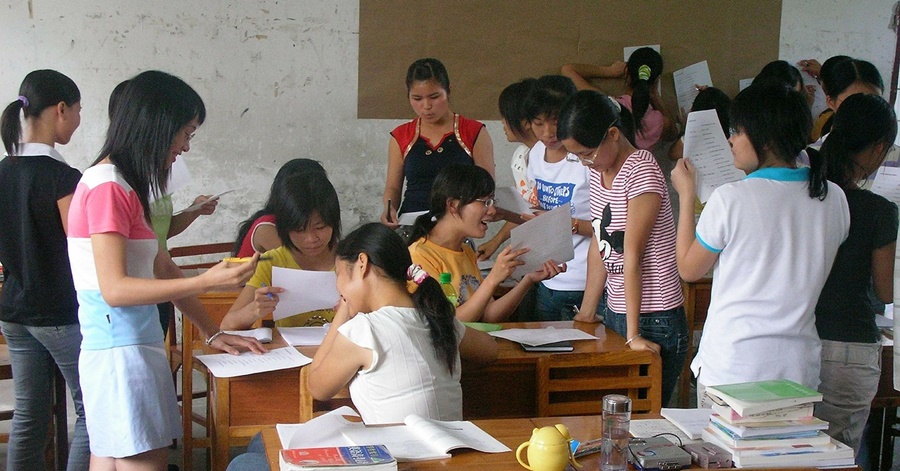 Disclaimer: The information posted here is based on the personal experiences shared by the OFWs in the video below. Please let this post serve as a guide only. If you have specific questions, you may ask the OFWs by commenting on the videos on their accounts.
How Difficult is it to Get a Teaching Job in China?
YouTuber Bibi Mayang shares her insights on how to become a teacher in China in the video below. Among other things, she talks about how to apply without passing through an agency, which websites to visit to apply in, and more.
Applying Online
Bibi Mayang said that the first thing she did when she was first starting out was apply online.
She went to the Work Abroad PH https://www.workabroad.ph/ website to look for teaching jobs.
She sent resumes to as many potential employers as possible and was rejected numerous times.
The main reason she was rejected was she had no physical classroom experience back then. The only experience she had was with 51 talk, but that's not accredited in the Philippines.
Dave's ESL
Go where your dreams take you(chongqing)
Amazing photo ☺️
.
.
.#chongqing #中国城市 #重庆 #ESL #EnglishNEWS #work #job #learning #Teachers #teacher pic.twitter.com/Lp2z8eQBdJ

— JackGlobeHR China (@JackGlobeHR) July 25, 2020
She then went to Google to search "Non native English Teacher Jobs in China."
That led her to Dave's ESL Café website which you can visit here.
One thing that convinced her that the website is safe is that it didn't ask for money when she applied.
She applied at several companies through Dave's ESL, but most of the job seekers are looking for native English speakers or Europeans.
Despite that she still sent resumes to those companies. She believes in the principle: the more you apply, the more chances you'll get hired.
She applied in so many jobs that she actually applied for each job search entry in Dave's ESL.
Luckily, after one week, she got accepted into a job.
Bibi Mayang strongly recommends Dave's ESL. In fact, she said that her co-workers from Russia and Armenia also got the job through Dave's ESL.
Easy China Jobs
Bibi Mayang also recommends Easy China Jobs.
When Bibi Mayang attended a seminar in Tianjin, where she lives and works, the website was mentioned during the orientation for the newly hired foreigners in China.
There are indeed many websites where you can apply for jobs in China.
The important thing is that you should be careful and cautious, since there are many scam websites as well.
As mentioned above, you should be extra wary when the website starts asking you money for your application.
Make sure you have all requirements as well. These are the basic requirements you need:
TESOL
Education degree
NBI Clearance
Passport
Once you complete the requirements, you are more likely to be hired. Some employers are more inclined to hire applicants who already have complete documents.
There you have it. Now that you know where to find teaching jobs in China, you should start applying immediately. Just make sure that you review the job offer carefully so you know what to expect.
Also Read: Is it Safe in China?