In General, China is a safe country. You can travel around the country with ease, and you meet a lot of locals that you can trust, are hospitable, and are friendly to you.
No country is perfect though, and it's best to be vigilant and to be extra careful whenever you're visiting another country. In this article, we will talk about some of the risks involved in traveling to China, as well as the wonderful measures the country has put up to make it a generally safe place to visit, work, or live in.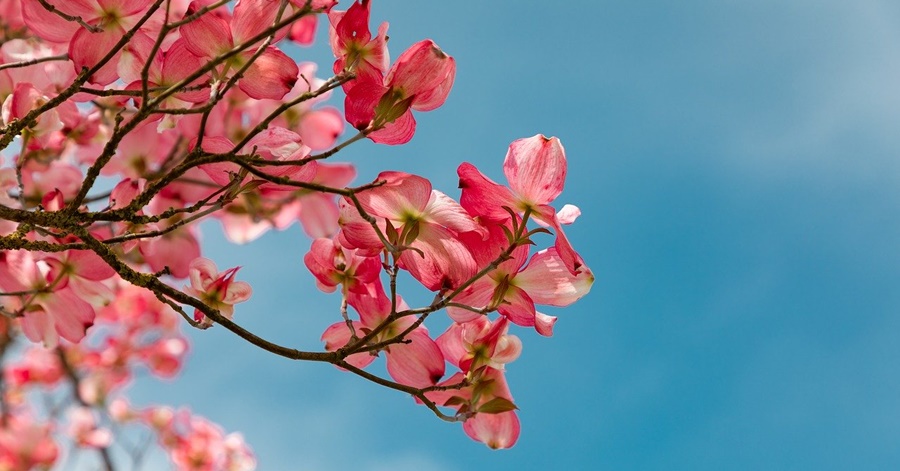 Everything You Need to Know About Safety in China
Are you interested in moving or working in China? Then, you need to know several things before making that decision.
There are several important questions that need to be addressed, including the very basic: are you really motivated to work in a foreign country and with the kind of job offered to you? But the following information related to safety are equally important as well.
Local Customs and Laws
The following are highly important and you must comply when you're in China:
Passport – you should always have your passport with you when you're in China. If you can't show your ID in a random check by the police, you might get fined or even detained. These random checks often occur when security is heightened or when there are major political events.
Gambling – this is illegal and you must never do it.
Religious activities – you are not allowed to preach in China, nor are you allowed to hand out religious materials. One particular religious practice called Falun Gong is banned in the country. Falun Gong practitioners often meditate, perform energy exercises and live their lives obeying certain moral principles.
Drugs – never, ever buy, sell or use drugs in China. The penalties when you get caught are severe. This includes the death penalty. In fact, the Chinese police often do random drug tests on foreigners. You will be put on trial if you test positive for drug use. You will most likely be heavily fined, detained and deported.
Internet use – There are certain websites that are otherwise frequently used and popular in the rest of the world but are banned in China. These are Twitter, YouTube, Facebook and Google. The internet is controlled mainly by the Chinese government.
General Information About Traveling to China
As long as you meet the necessary requirements and conditions for travel, China is considered an open country.
If you want, you can travel within the country and visit provinces. However, restrictions are tighter in places that are considered medium to high risk areas.
Current Safety Situation in China
The following are some of the main safety issues facing China:
Political unrest – The unrest in Hong Kong and Xinjiang have dominated the news in the past 2 years, but in general, these places are safe to visit.
Global health crisis – This is the major issue that all countries in the world are facing right now. The general consensus is that the pandemic started in Wuhan, China. Things are much better now for China, but there are still risks of new outbreaks from citizens coming back in to the country who may be positive.
Preventative measures – as a consequence of potential outbreaks coming from outsiders coming into China, the country has put up preventative measures and travel restrictions.
Natural disasters – China is excellent in terms of disaster risk reduction and management. There have been no reported deaths of foreign tourists due to disasters, and perhaps it is primarily due to China's improving and upgrading warning systems.
Other health outbreaks – There are several reports of flu and bacterial outbreaks in several provinces in China, but so far, these have been contained and are minor issues for now.
Expat travel – while you can go to China right now as an expat, many are discouraged to proceed because of the strict quarantine requirements. However, China's tourism industry is slowly coming back to life again.
China's Major Safety Risks
When visiting China, your safety will most likely be threatened by the most common reasons. These include your pre-existing health conditions; you may already have allergies, heart problems, etc. Accidents in tourist spots may also occur. Here's a list of the largest safety risks in China:
Road accidents – Last year, China is 76th in the world when it comes to road traffic accidents per 100,000 inhabitants. Therefore, it is a relatively safe country when it comes to road traffic. However, since China's rapid development in economy, its traffic infrastructure still rapidly grew as well as the traffic.
More on rapid traffic infrastructure development – Some of the problems related to this accelerated growth include: congestion problems in urban areas, lack of parking space, unsafety and air pollution. Not to mentions many Chinese locals prioritize buying a car once they can afford to do so.
Tourism-related risks – risks related to touring can be mitigated if you follow safety instructions and listen to your guide. Most tourist destinations in China though have well-designed facilities. Since China is a well-developed country, in fact the second richest in terms of GDP, expect to see safety measures put up where they need to be in major tourist destinations.
Health issues – while traveling in China, you should be careful about what you eat. You know what you shouldn't take in especially if you have allergies or other pre-existing conditions. Another main concern is when you don't wear appropriate clothing, altitude sickness in high areas like the Qinghai-Tibet Plateau, overexertion and more.
Crime
Serious crimes are quite rare for foreigners. Less serious crimes are more common, but that is to be expected.
It should be emphasized that when you visit tourist destinations, and other places where there are lots of people, you need to be wary of your belongings.
Here are some practical tips related to avoiding criminal incidents:
Don't ride unmetered or unmarked taxis.
Before riding a taxi, let someone know that you are and let them write down the body number.
Don't walk alone in remote areas. Let someone know where you're going alone if you have to. Notify the hotel you are staying in, for example.
Scams – some common scams include massage scam or tea-tasting scam. In these sorts of scams, the scammer will then proceed to ask you for an overpriced fee, with violent threats in place.
Don't drive in China unless you have a Chinese driving license and a valid insurance.
Don't drink and drive – while this is common and should be imposed in all countries, China's penalties in particular are quite harsh, even if you're alcohol levels while driving are on the low side.
In terms of the 2020 crime index, China is ranked 101 of 130 countries, and conversely, ranked 33rd in terms of safety index. That is really an impressive rank, making it one of the safest countries in the world in terms of crime.
What is the crime index? It is calculated from how often 8 crimes identified by the Federal Bureau of Investigation occur. The higher the score, the more these crimes occur within the country, and the more dangerous that country is.
The 8 crimes reported each year to the FBI and that which constitutes crime index are as follows:
Murder
Forcible Rape
Robbery
Aggravated Assault
Arson
Burglary
Larceny-theft
Motor vehicle theft
General rules for safety against crime:
Common sense is your friend. – If you're in a crowded place, especially in markets and tourist destinations, take care of your safety belongings. Don't leave your wallet carelessly hanging in your pockets, for example.
Stay in well-lit places
Follow the advice of local guides – if you're local guide tells you not to go to a certain place, then it is best to follow their advice.
Obey local laws – familiarize yourself with local laws, and follow them, even if you feel they are a bit too harsh based on your own country's regulations.
Approach the police – if you're in the big cities like Shanghai, Beijing and Shenzhen, you can easily communicate with the police there because they know basic English at minimum. Police are also generally friendly and approachable in China.
Natural Disasters
Flooding – there are several specific locations in China that are more prone to flooding than others, especially during the rainy season from April to September. These are the rural areas located near the Li, and Yangtze River, among other major rivers.
Landslides – mountainous areas, like Sichuan and Yunnan provinces, are more prone to landslides than other locations, especially during the monsoon season.
Earthquakes – the most earthquake prone province in China over the past several years is the Sichuan province. Some notable earthquakes that occurred in the past include the Jiuzhaigou earthquake back in 2017 that killed 8 tourists and stopped tourism for around 2 years.
Typhoons – some of the more recent typhoons that occurred in China include Typhoon Lekima in the province of Zhejiang back in 2019, and Typhoon Mangkhut which affected Hong Kong and Southern China back in 2018. Around 27 typhoons are formed in China each year; a quarter of this number hit China directly, while the rest form over the western North pacific.
Global Pandemic
China has imposed the following measures, which are still in effect up to this day, in relation to controlling the spread of the virus:
Movement restrictions
Exit and entry controls
Being isolated for a certain period of time when travelling from one part of the country to another.
Transportation is reduced.
When traveling to China, expect to have your temperature checked when you visit hotels, transport hubs, residential compounds, restaurants and the like.
Aside from temperature checks, most of these locations now require you to use health apps that show you are healthy and the places that you last visited.
When you recently visited a medium to high risk area in China, expect that you will undergo 14-day quarantine in a centralized observation place or in a residential home.
Here's one possible scenario: You visit a bar in China. Soon, you will be notified that you need to undergo a 14-day self-isolation, since it was found out that someone was positive while you were there.
Other Concerns
Exit bans – this is not really a major concern for tourists, since in most cases, exit bans apply on to Chinese citizens. With exit bans, the government prevents certain people from leaving China. This has been a major issue in new media outlets in the country and even outside.
Hong Kong travel – another major issue that's been on the news lately is the ongoing protests in Hong Kong. It's still safe to travel as a tourist in Hong Kong, despite these protests and the government's response to mitigate the unrest. However, it pays to be cautious when you plan on travelling to Hong Kong. It's also best to stay away from the areas where protests are ongoing.
Political situation – China has had several disputes related to territorial claims with its neighboring countries, including the Philippines and other ASEAN nations, Japan, South Korea, and more.
There you have it. This is a comprehensive guide to the safety in China. In short, living in China is safe. There are lots of expats, especially women, who find that living in China is quite safe; even safer than when they lived in other large and prosperous nations.
In fact, you rarely hear of foreigners being cat called or being harassed while they are walking in the streets. You can even walk at night, ideally with someone else, because often the streets are well lit during this time of day.
Depending on how you feel about police presence, it is also a plus for many that CCTVs are scattered all across major companies, and police can be seen anywhere. If you have problems, you always have access to the police force.
Indeed, China is a truly dynamic and vibrant country. If you are interested in working in China, you might feel daunted at the beginning. But once you know what and what not to do, and follow the tips mentioned above, then you will find that your decision to work in China is the right one.