With the issue on work permits and foreign migration in the country still making impact, the Philippine government forges on with establishing programmes under bilateral ties with friendly nations such as Japan and China, more recently.
ALSO READ: DOLE Rolls Out 3 New Policies on Worker Protection
There has been a steady need for teaching professionals in these countries to teach English as a second language (ESL). However, this time around, the Chinese government moves forward with its vision to expand its reach on a global scale, and they will need competent instructors to provide this kind of training to students (and possibly, even workers) in the future.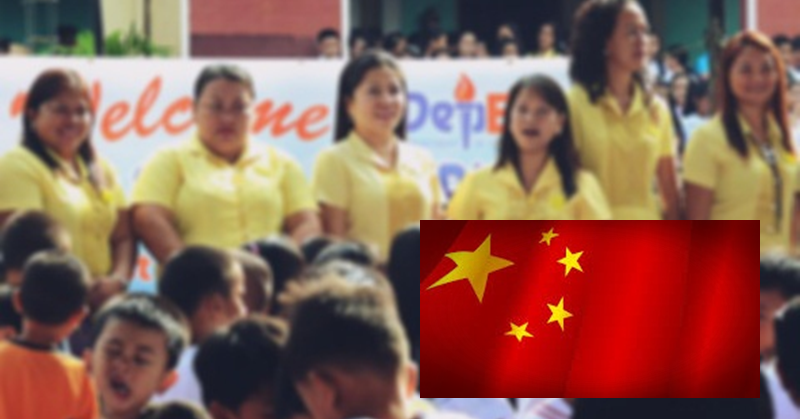 Gov't Plans to Set up Filipino Teachers for Mandarin Training
A recent visit by Education Secretary Leonor Briones to Beijing confirmed an agreement between the Philippines and China in expanding the latter's language training programmes, as shared in a report by Rappler.
On Tuesday (May 7), Briones confirmed that there have been discussions between the two countries leading to "action plans and agreements" that involve the education sector. The education secretary was part of the Philippine contingent headed by President Rodrigo Duterte, who flew to  China in April 2019 for the Belt and Road Forum.
According to Briones, the "foremost" proposed education exchange between the Philippines and China involved expanding training of Filipino teachers in Mandarin. The exchange program has been ongoing for the past 3 years.
Through this initiative, both countries want to achieve an acceleration of this exchange because so far nearly 300 teachers have already been trained in the Mandarin language at the Confucius Institute in the Philippines. Briones noted that programme candidates receive formal lessons in the Philippines and are then sent to China for exposure visits.
In line with this, the Department of Education shared that it wants the additional training to improve the teaching-learning process of Filipino students taking Chinese Mandarin as an elective subject under public schools' Special Program in Foreign Language (SPFL), where the other languages include Spanish, French, German, Korean, and Japanese languages, among others.
As per the education secretary, recruitment could begin in as early as within this year. However, she noted that there still needs to be further discussions to be made in order to address quality, compensation, benefits, and the welfare of Filipino teachers who would be hired.
On the other hand, Thailand had already expressed interest in hiring Filipino teachers as part of the government's "English for All" project.
However, Briones emphasized that such programmes would be best served if it becomes designed as a government-to-government transaction, with the supervision of the Philippine Overseas Employment Administration to ensure protection and the quality of workers to be deployed in these countries. Briones also touched on policy-setting, as interested countries looking to hire talents from the Philippines will have to comply with its procurement laws.
ALSO READ: Thailand Looks to Hire 200 English Teachers from the Philippines