As infrastructure projects are on the rise, there are some Filipinos who fear that other sectors will take a hit in terms of budgeting and prioritization, but that's because they're only looking at what the government is currently doing.
ALSO READ: Soon-to-Rise OFW Hospital to Offer Free Services
Taking into consideration what the private sector is doing as well, we can see that there are indeed various initiatives laid out to support the growth of various sectors in the country, to say the least. And that should be a good thing because we need investors to create more facilities, and in turn, create more jobs for the people.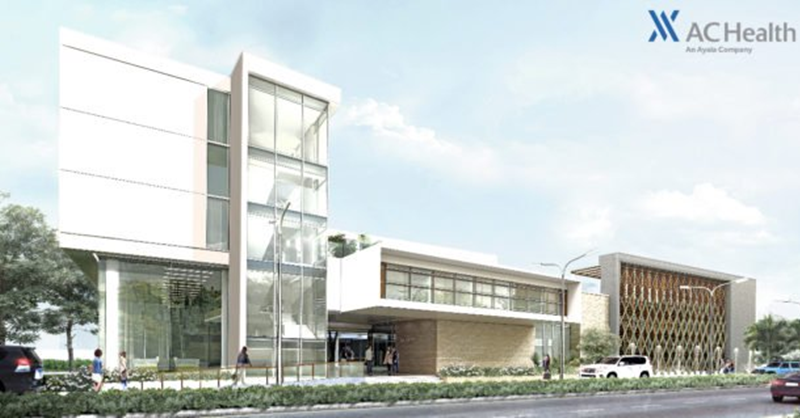 Soon to Rise in PH: Ayala-Funded Cancer Hospital
In relation to this, the Ayala Group plans to invest in the country's first comprehensive cancer specialty hospital worth P2 billion, as shared in a report by The Inquirer.
The cancer hospital, the first of its kind in the country, will be a specialized centre equipped with diagnostic equipment (including a PET Scan), chemotherapy facilities, linear accelerators for advanced radiation therapy, and operating rooms for the specialist surgeons.
The P2-b facility will have 100 beds and will be undertaken by its unit, Ayala Healthcare Holdings Inc. (AC Health).
According to Ayala Corp. President and AC Health Chair Fernando Zobel de Ayala, "Cancer is now the third leading cause of death in the Philippines, and unfortunately, we struggle with poor outcomes. A key pillar of our advocacy is screening and early detection so that we can diagnose patients earlier, and provide them with more affordable high-quality cancer care."
For his part, AC Health President Paolo Borromeo shared that they are currently working with the most respected names in the local field of oncology, and so far things are looking positive as many of these industry experts and professionals share the same vision for the cancer hospital.
Furthermore, patients have expressed positive feedback on what the company intends to do and accomplish in its new venture.
Borromeo also noted that having a specialized cancer hospital in the Philippines is long overdue, and through the construction of the first cancer hospital in the country, the goal is to redefine cancer care by serving a broader segment of Filipinos, while providing quality of care that matches global standards.
He added that the cancer hospital to be built within Metro Manila would likely be operational by 2022.
ALSO READ: Duterte Signs Universal Healthcare Act into Law