One of the more popular places in Europe for work among expats is the Netherlands. Aside from its picture-perfect landscapes and open fields, the country is home to a wide range of international and multinational companies; Dutch internationals alone include ING Group, Royal Dutch Shell Group, Unilever, Philips, and Heineken.
Also Read: Things You Need to Know About Culture in the Netherlands
There's also plenty of recruitment agencies aimed at placing foreign workers in jobs in the Netherlands. For this reason, it's a great place for expats including overseas Filipino workers to reside in. In this guide, we share some of the major things you need to know before finding work in the Netherlands.

Here's A Complete Guide to Working in the Netherlands
The Netherlands has a relatively stable economy reinforced by plenty of foreign investment encouraged by strategic tax conditions. The country also has a diverse, well-educated population, almost 24% of whom are foreign or ethnic minorities.
It is also worth noting that unemployment figures in the country are the lowest in the EU, standing at 3.2% as of December 2019. This is well below the EU average of 6.2%. There's also several thriving and growing job sectors in the country, such as agriculture and food, creative industries, chemicals, energy, IT, health and life sciences, logistics and the service industry.
What Are the Job Vacancies in the Netherlands?
Highly skilled workers in the Netherlands are in great demand. In fact, immigration processes have been fast-tracked to accommodate these workers. Moreover, there are tax benefits (30% tax ruling) for some international employees. This group includes engineers, those with technical skills, IT specialists, those working in finance, as well as people with experience of working in sales, marketing, and customer service.
Similar to other European nations, there's also a steady demand for professionals and graduates working in the following sectors:
health care,
tax,
management, and
education in the Netherlands.
Job Salaries in the Netherlands
One of the main things people consider before moving or working in a country is this: how much they're going to earn. According to data revealed by Numbeo, the average monthly net salary in the Netherlands is just over €2,341 ($3,233.86) a month.
And in terms of average salaries, the Netherlands fared relatively better than other EU countries. According to 2018 figures, labor costs in the Netherlands were the 5th highest in Europe and over 25% above the EU average.
Moreover, the minimum wage in the country is based on the worker's age and is reviewed bi-annually. The current monthly minimum wage for full-time work for those 21 and over is €1,653.60 ($2,283).
Work Culture
The Dutch are accustomed to working around 36-40 hours per week, sometimes spread over just four days. Generally, work in the Netherlands is very well-structured within organizations. And most work typically happens during normal working hours (i.e., between 9am and 5pm), although out of hours and shift-work are also common. Unless at the management level, employees are not typically expected to work overtime.
Dutch society is relatively egalitarian and this translates into the workplace. In fact, Dutch companies often have a horizontal organizational structure and they usually follow step-by-step plans.
What Are The Requirements To Work In The Netherlands?
Those coming from the European Union (EU), European Economic Area (EEA – EU plus Iceland, Liechtenstein, and Norway) or Switzerland, are free to live and work in the Netherlands without the need for a work or residence permit.
However, you will need to register with the Dutch authorities.
Elsewhere, your employer will typically need a work permit (tewerkstellingsvergunning or TWV) for you, and you must also hold a residence permit.
Most employees will qualify for the single-work and residence permit in the Netherlands, although some categories of people, such as students in the Netherlands and seasonal workers in the Netherlands, still need separate work and residence permits. Meanwhile, highly-skilled workers in the Netherlands and holders of the EU Blue Card only need residence permits, not work permits.
Language Requirements
You don't have to speak Dutch to work in the Netherlands. In fact, English is the main business language in many companies. Nevertheless, your chances of landing a job increases when you do. Most of the time, those who do get the chance to work in the Netherlands will most likely work for a large international company if you don't speak Dutch.
For a smaller company, you will generally need to be able to speak Dutch to participate in a meeting or make a presentation.
With this in mind, expats who can speak French, German, Dutch, or a Scandinavian language are always in demand.
What Are the Qualifications to Work in the Netherlands?
Most jobseekers applying for work in the Netherlands are greater if you hold at least a Bachelor's degree. One way to find out whether your qualification is recognized or your profession is regulated in the Netherlands, you may visit this website: https://www.nuffic.nl/en. This organization is responsible for international co-operation in education.
Another thing worth noting when you do get an interview for a job, you'll need to show original testimonials or references from former employers. Because of this, make sure you bring diplomas, degree certificates, and employer testimonials when you move to the Netherlands.
What Is the Process of Applying for a Job in the Netherlands?
The job application process in the Netherlands are fairly similar to those in many other countries. You generally need to send or CV or fill in an application form. For more skilled positions, these will usually need to be accompanied by a cover letter.
Once you get past this initial stage, you will then typically be invited to an interview. This may also be accompanied by a skills test, depending on the role you have applied for.
Your prospective employer may request references from previous employers or educational establishments to vouch for your credentials. This doesn't always happen and is more common among big international companies, but you should be prepared to have one or two good references to hand.
Where to Find Support While Looking for a Job in the Netherlands
The Netherlands Employee Insurance Agency (Uitvoeringsinstituut Werknemers Verzekeringen – UWV) offers useful information and support for those looking for a job in the Netherlands.
The UWV also administrates unemployment benefit in the Netherlands. However, benefits are insurance-based and determined by the amount of time you have spent working in the country.
However, it is worth noting that foreign residents usually can't access social security benefits when they first move to the Netherlands. Even EU/EFTA residents have to wait three months before they can make a claim.
Moreover, there is continuing vocational and educational training (CVET) for unemployed people and looking for work in the Netherlands. This is mostly through private sector providers, although some government funding is available to access courses. This is usually restricted to those who are eligible for unemployment benefits.
Things to Consider When Starting a Job in the Netherlands
Once you have been fortunate enough to find a job in the Netherlands, there are a few things that you might want to consider and sort out. These include:
checking if your employer has enrolled you in any insurance schemes such as accident insurance. Otherwise, it might be worth exploring other work-based insurances you're not covered for.
looking into what the pension arrangements are with your employer, and whether you might want to top up with private pension arrangements.
making the necessary income tax arrangements, for example, checking if you are eligible for the 30% ruling allowance.
What Is The Dutch 30% Ruling?
This ruling applies as a Dutch tax exemption for employees who were hired abroad to work in the Netherlands. If various conditions are met, the employer can pay you 30% of your salary as a tax-free allowance. This is considered compensation for the expenses that the employee incurs by working outside their home country.
Moreover, this tax-free allowance is seen as a way of enticing skilled expat workers to the country.
These are the conditions that you need to meet to claim this benefit:
the employee works for an employer that is registered with the Dutch tax office and pays Dutch payroll tax;
the employer and employee have to agree in writing that the ruling is applicable;
the employer and employee have to agree in writing that the ruling is applicable;
the employee did not reside within 150km from the Dutch border for the last 18 out of 24 months at the time of hiring;
the employee's salary meets the minimum requirements (£ 38,347in 2020).
the employee needs to possess the required expertise that is scarcely available in the Netherlands.
Important: This ruling is for international workers who started receiving this benefit between January 2013 and January 2016 but has ended as of January 2021.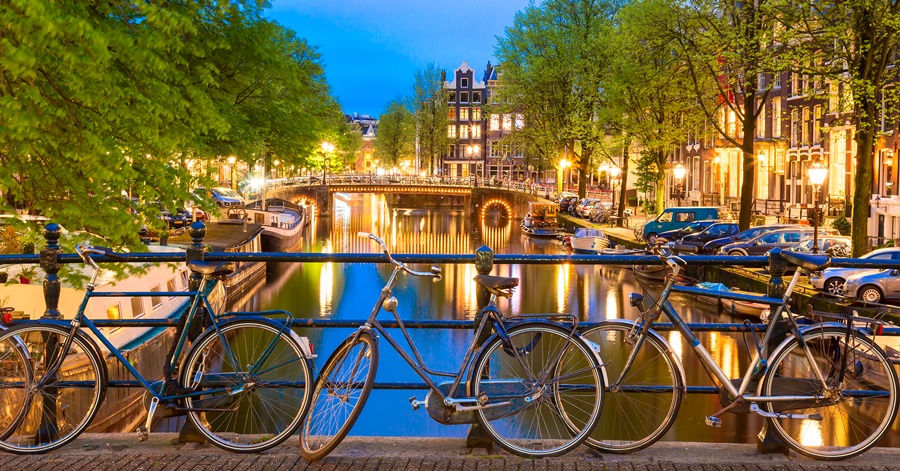 Finding work in the Netherlands can be a fulfilling experience because of the many benefits and opportunities that await you in this country. However, as with every place you can work, there are different rules and regulations that you need to be mindful of so that you can successfully meet all of the requirements to work there.
READ NEXT: GOOD NEWS: Pinay Scientist Granted Knighthood by the Netherlands