The reality of living as an OFW is harsh and often heart-breaking. However, despite all of the hardships and challenges, there are silver linings, too, especially for those who have the right attitude and perspective to see the bigger picture, and understand how all things work out together for their good.
Such was the story of this OFW, who was diagnosed with a rare bacterial infection that had affected almost her entire lungs and threatened to end her 20 years of work as a domestic helper.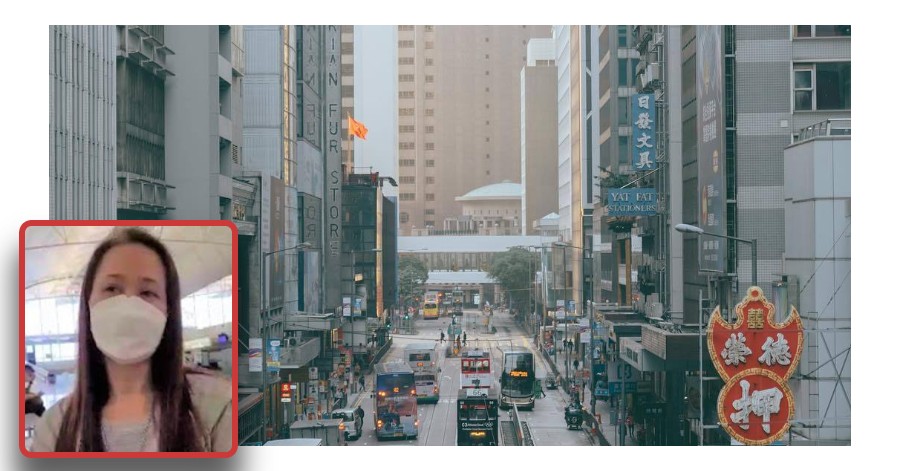 Sick OFW Who had to go Home Gifted by Employers With a Big Surprise
Despite the unexpected blow to her health, 55-year-old Corazon Madayag decided not to feel desperate and hopeless.
In an exclusive interview with the Sun HK, she said that instead of feeling sad or depressed by the terrible news, she looked at the positive things that came out of it, including what an amazed doctor had told her – that the bacteria had affected only her lungs and liver, but did not spread throughout her body, which could have put her life at grave risk.
Madayag, who regularly attends the Jesus the Living God Church, also turned to prayer, not just for herself but also for the people she cares about, including her elderly employers.
But her positive attitude has not only helped her weather the physical, emotional, and mental turmoil she's in, it also reaped unexpected blessings that were much more than what she could ever hope for.
After she was discharged from the hospital, her kind elderly employers, aged 84 and 79, booked her in a hotel for ten days so she could recuperate fully before her scheduled flight home last April 5.
Days before she was set to fly back home to the Philippines and return to her family based in Quezon City to take the six months' rest prescribed by her doctor, she received a most unexpected blessing.
Her employers, whom she had taken care of for four years and five months, surprised her with a most generous send-off gift of roughly $70,000 (Php434,000), which was more than what she would ever get for the work she's done for them.
And if that wasn't amazing enough, her employers even promised to re-hire her if she's given a clean bill of health after her six-month rest in the Philippines.
In a conversation at the airport with her spiritual advisor, Bishop Gerry T. Vallo, just before catching her flight back to Manila, Madayag knew that she could not claim the long service fee by law, as she had not served her employers for a minimum of five years.
But what she had received was not just the payment for her long service, but also her salary for a whole year. On top of these, she received generous pay for her unclaimed annual leave. Then, during her last conversation with her employers, she said they gave her another $10,000 for her 16-year-old daughter.
For all the blessings she received, Madayag had a simple explanation: "God touched my employers' hearts. Ginamit ng Diyos ang aking mga amo para mabiyayaan ako (God used my employers to bless me)."
The Give-and-Take Principle
Though overwhelmed by their generosity, Madayag said she always had a good relationship with her employers, who treated her like family. She responded in kind – always praying for them and anticipating their needs.
"Give and take lang yan. Kapag sinabi ng amo mo na hindi ka muna lalabas, pagbigyan mo kasi lahat ng hinihiling mo ay binibigay (din) nila (It's all a matter of give and take. If your employer asks you not to take your day off, give way because they also grant your requests)," she said.
"At saka lagi-lagi ko silang pinapanalangin kasi iyon ang nararapat, iyon ang importante (Also, I always pray for them because that's just right, that's what is important)," she added.
Meanwhile, those who are not blessed with employers who are as kind and generous, this is what Madayag has to say: "Panalangin lang, madadala yan sa panalangin (Just pray, everything could be achieved with prayer)," she said. And while you're at it, always do your best and with prayers, you can rely on God to do the rest.
Be sure to give your very best at work so you won't regret anything in the end.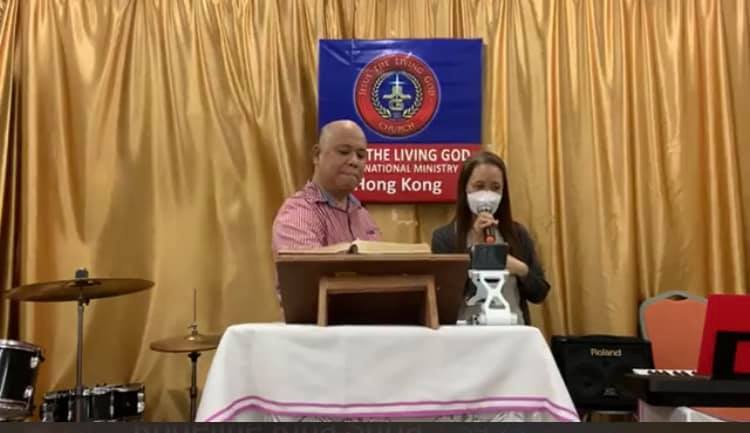 For his part, Bishop Vallo explained why Madayag was moved to share her story.
"Hindi natin ito ginawa para ipagpunyagi kung ano man ang natanggap niya kundi nais nating ibahagi na kung tama ang iyong ginagawang pagtatrabaho ng iyong employer na walang kapalit na hangad, ang Diyos na ang kumikilos. Hinihipo ng Panginoon ang puso ng amo."
(We are not doing this to boast about what she had received but to share with others that if you work properly in your employer's house without waiting for anything in return, God will take action. Our Lord will touch the employer's heart).
Bishop Vallo also said the story comes with a message that there are still many good-hearted employers out there, so migrant workers should not feel discouraged to find work abroad.
Doing good and being good will always pay off.
We are pleased to share the good news you received, Corazon Madayag! Although your health may be burdened right now, we know that your heart is overjoyed, partly because of the material blessings you have received, but mainly for the love, your employers have given you and for God's goodness in your life. We hope that you continue to share your message of hope and inspire more OFWs soon! We're also sincerely hoping that you'll recover as soon as possible and do more meaningful work to the people you touched your life with.
After all is said and done, it's clear in Corazon's story that there is hope despite the challenges we may be facing for a time (even right now). There will always be better days and God's blessings and provisions are always beyond what our human minds can comprehend or expect for the efforts and good things that we do to others.
READ NEXT: Former HK Domestic Helper Now Company Owner and Public Official