If you're new in dealing with pest issues in Taiwan, fret not! The region's pest control services have got you covered. From the sub-hot and humid zones to urban environments, Taiwan faces a range of pest challenges that require expert attention.
Whether you're dealing with pesky mosquitoes, invasive cockroaches, destructive termites, or any other common household pests, pest control services in Taiwan including Orkin, VLC, and Chyuan-Wei, among others, offer effective solutions to keep your home or business free from unwanted intruders. Keep on reading to learn more.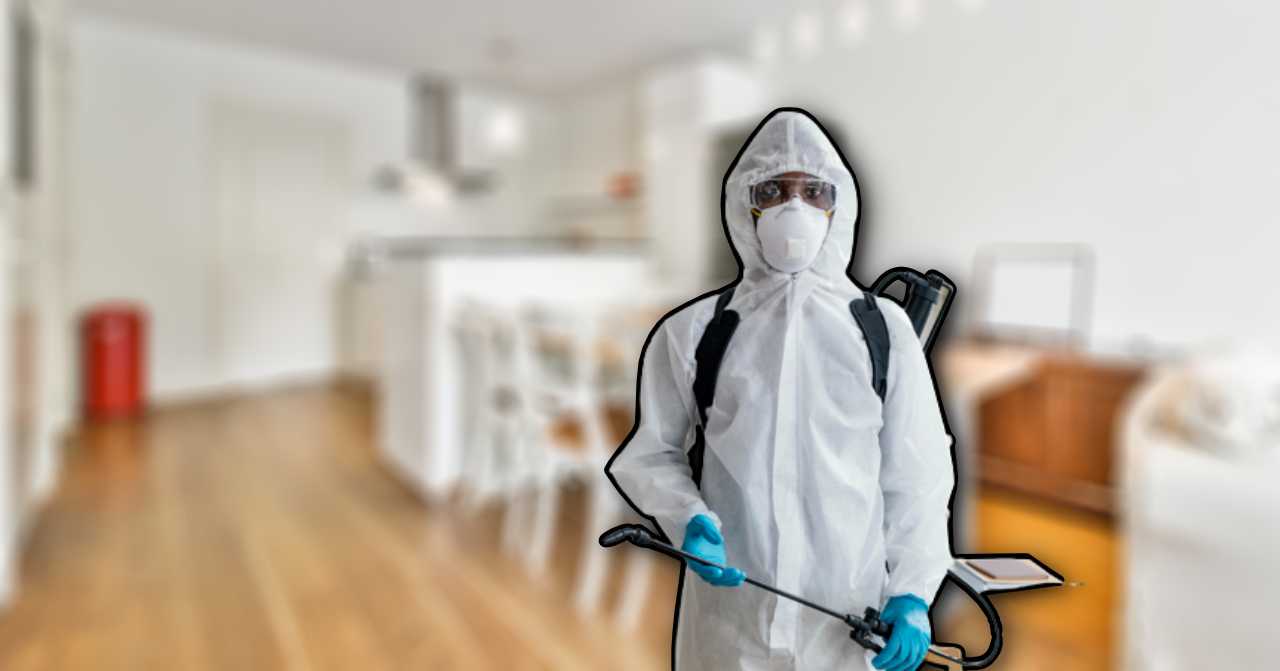 Contract number: +886800326086
Address: Section 8, Civic Blvd, Nangang District, Taipei City, Taiwan 115
Google Map Location:
Orkin, a renowned global leader in pest control, offers exceptional services backed by certified solutions and customer excellence.
Their team of scientifically trained experts provides effective pest control management with a focus on fast response, safety, and outstanding service.
With a worldwide presence, Orkin ensures global coverage, delivering experienced and trusted service across different regions.
Their local experts possess in-depth knowledge of operating environments, conditions, and practices specific to each area, ensuring tailored solutions.
They prioritize security and reliability by constantly reviewing prevention and control strategies to minimize risks and exceed service expectations.
To provide comprehensive expertise, Orkin's entomologist expert group offers professional consultations and suggestions for all Orkin brands, ensuring thorough pest management.
Contact number: +88633412282
Address: 330, Taiwan, Taoyuan City, Taoyuan District, Section 2, Daxing W Rd, 35號15號樓之6
Google Map Location:
VLC Pest Control Services specializes in addressing the pest challenges faced in the sub-hot and humid zone of Taiwan.
With an understanding of the region's unique environment, they offer comprehensive pest control solutions.
Their expert team recognizes that insects pose a significant threat, invading residential spaces and disrupting the tranquility of homes while also spreading harmful pathogens.
The service focuses on combating common household pests such as mosquitoes and flies, which are known carriers of infectious diseases like dengue fever.
Flies, in particular, can mechanically transmit various digestive infections.
Additionally, the rampant presence of cockroaches and rats in urban areas demands effective control measures to prevent damage and maintain the goodwill of hotels and the tourism industry.
Contact number: +88637675894
Address: No. 5號, Lane 142, Badeyi Rd, Toufen City, Miaoli County, Taiwan 35155
Google Map Location:
Chyuan-Wei, a reputable pest control company in Miaoli, Taiwan, is known for its exceptional services.
Located in Toufen Town, Miaoli County, their team of highly skilled local professionals specializes in exterminating various vector pests and providing effective disinfection and control measures against cockroaches, fleas, dengue fever, mosquitoes, termites, moths, mice, and other pests.
Committed to professionalism and customer satisfaction, Chyuan-Wei continuously strives for innovation to meet the diverse needs of clients in the market.
Their dedication has earned them a loyal customer base and a solid reputation in the industry.
With a customer-centric approach, Chyuan-Wei aims to deliver efficient and reliable solutions by leveraging their expertise and advanced techniques.
They prioritize customer needs and work diligently to provide tailored services that meet individual requirements.
Contact number: +886226580581
Address: 114, Taiwan, Taipei City, Neihu District, Lane 258, Ruiguang Rd, 56號7樓
Google Map Location:
Established in 1903, Rentokil Initial has evolved into one of the largest global business service companies, publicly traded on the London Stock Exchange.
With a workforce of over 40,000 employees spanning more than 80 countries, Rentokil Initial offers a comprehensive range of business support services.
Among its diverse offerings are pest control, environmental sanitation, work equipment services, medical services, landscape art services, and space aroma system services.
Rentokil Initial has made significant strides in the Taiwanese market, emerging as a prominent player in the vector control industry.
Presently, the company boasts a nationwide presence, with a team of 35 skilled full-time professionals and the nation's sole dedicated technical team.
Their services extend to various sectors including food processing, food retail, catering, hotels, pharmaceuticals, property facility management, municipal public health, transportation, and more.
Contact number: +886968362625
Address: 411, Taiwan, Taichung City, Taiping District, 新平路3段160巷6弄12號
Google Map Location:
Jia Ding is a technologically-driven pest control service with a team of experts from the science and technology industry.
Unlike traditional chemical spraying methods, they prioritize technological expertise and hold a legal professional certificate from national examinations, ensuring compliance with regulations.
This approach showcases their professionalism and customer-centric focus. Jia Ding places great emphasis on protecting the natural environment while effectively eliminating pests and diseases.
Their service philosophy centers around being service-oriented, starting from the customer's home.
They take the time to understand each customer's specific needs through on-site investigations, enabling them to tailor solutions that address the root cause of the problem.
With a commitment to consistency, Jia Ding treats every customer with kindness and sincerity, providing a high level of service.
Contact number: +886222475547
Address: No. 362號, Section 2, Zhongshan Rd, Zhonghe District, New Taipei City, Taiwan 235
Google Map Location:
Taiwan IKEARI Environmental Protection Technology is a leading provider of pest control services.
With a rich history dating back to 1990 and being a part of the renowned イカリ Co., Ltd., the largest brand in Asia and Japan's top brand, they have established themselves as experts in the field.
Their team of dedicated professionals is trained with a strong work ethic, ensuring the highest level of service.
Drawing from Japan's comprehensive prevention and control technologies, Taiwan IKEARI continuously adapts and integrates them to strengthen their expertise in environmental governance.
They stay ahead of the curve, incorporating new strategies and technologies in response to evolving epidemic prevention needs, such as during the SARS outbreak in 2003 and the COVID-19 pandemic in 2020.
Utilizing advanced equipment like RGF photohydrogen ion and microcapsule sterilization, along with all-round antibacterial solutions, Taiwan IKEARI delivers safe, effective, and rapid high-quality treatments.
They are committed to providing a pest-free environment for their clients with a focus on safety and customer satisfaction.
Contact number: +886223322337
Address: 235, Taiwan, New Taipei City, Zhonghe District, Jingping Rd, 503號2樓
Google Map Location:
Tianbing Pest Control Co., Ltd. is a reputable pest control company that takes pride in its commitment to service quality and efficiency.
With the advancement of information networks, the company recognizes the importance of staying updated on pest control methods beyond traditional pesticide spraying.
Their professional team offers a convenient consultation platform for various pests and develops comprehensive control plans tailored to specific needs.
Utilizing state-of-the-art mechanical equipment from Europe, America, Japan, and other regions, they implement prevention and control measures that are both efficient and eco-friendly.
With a focus on "professional knowledge," "advanced tools," "safe and legal treatments," "experienced and effective pest management," and "excellent after-sales service," Tianbing Pest Control ensures customer satisfaction.
By offering competitive and transparent pricing, the company strives to deliver cost-effective solutions to meet the diverse needs of their valued customers.
Contact number: +886928903252
Address: No. 14號, Section 3, Qingdao Rd, North District, Taichung City, Taiwan 404
Google Map Location:
Zhong Yongying is a renowned provider of pest control services that excels in using cutting-edge technology and tools.
They specialize in adopting the IPM (Integrated Pest Management) environmental pest comprehensive control method, ensuring long-term control of vector hazards.
With a focus on professionalism, they deliver top-notch disinfection and pest removal services. From thorough pre-investigation and evaluation to swift and effective prevention and control measures, Zhong Yongying swiftly tackles the root cause of pest issues.
They maintain meticulous records and closely monitor the effectiveness of their interventions.
Backed by a dedicated prevention and control team, they offer personalized services tailored to the specific requirements of each client.
When it comes to pest control, Zhong Yongying is the trusted choice for efficient and customized solutions.
Contact number: +886982295126
Address: No. 256號, Section 1, Changrong Rd, East District, Tainan City, Taiwan 70143
Google Map Location:
Shengli Professional Pest Control Co. is an expert in environmental vector control. With their year-round availability, they offer specialized personnel who provide free on-site investigation services.
Their comprehensive pest control service covers a wide range of pests, ensuring a pest-free environment for their customers.
Their services include mosquito extermination, flea and mite extermination, spider extermination, cockroach extermination, ant extermination, rodent extermination, bed bug extermination, termite extermination, and bee extermination.
Equipped with the latest techniques and environmentally friendly solutions, Shengli Professional Pest Control Co. efficiently eliminates pests, safeguarding homes and businesses.
10. 博泰環保消毒有限公司 (Botai Environmental Disinfection Co., Ltd.)
Contact number: +886 80 088 0800
Address: 163F, No. 1, Pingping Road, Shalu District, Taichung City
Botai Environmental Disinfection Co. is a leading pest control service provider in Taiwan.
With a deep understanding of pest psychology and years of experience in the field, they are committed to promoting excellent environmental care and protecting public health.
In Taiwan, the importance of regular environmental care and disinfection is often overlooked.
However, the spread of environmental vectors can pose significant risks to our lives, including the transmission of medical vigilances.
That's why Botai Environmental Disinfection Co. strives to create a safer and healthier living environment for every resident.
Contact number: +886225187600
Address: 10486, Taiwan, Taipei City, Zhongshan District, SongJiang Rd, 87號16樓
Google Map Location:
Taiwan BASF, a leading provider of pest control solutions, offers effective services targeting various pests.
With their expertise in cockroach extermination, they ensure the elimination of these stubborn pests from residential and commercial spaces.
Using advanced techniques and safe products, Taiwan BASF tackles cockroach infestations, providing long-lasting results and peace of mind to their clients.
In addition to cockroaches, Taiwan BASF specializes in dealing with other common pests, such as mice (老鼠) and flies (蒼蠅、果蠅).
Their professional team employs proven methods to address these nuisances, implementing tailored strategies based on the unique needs of each situation.
By utilizing their extensive knowledge and innovative solutions, Taiwan BASF delivers comprehensive pest control services that effectively eliminate pests and prevent future infestations.
Contact number: +886222231822
Address: No. 111, Lide St, Zhonghe District, Taiwan 235
Google Map Location:
The Johnson Group, spearheaded by the visionary Hong Kong Shang Johnson, offers an exceptional pest control service known as "+Green Pest Management™."
Utilizing a unique approach, they employ a combination of physical control methods and low toxicity products to effectively address various pest issues, including mosquitoes (midges), flies, mice, cockroaches, ants, fleas, and bedbugs.
By emphasizing the importance of physical control and less toxic products, +Green Pest Management™ aims to educate the public about the benefits of environmentally friendly pest control practices.
Their comprehensive approach not only resolves pest problems but also sparks interest among individuals in safeguarding the environment.
With the Johnson Group's expertise and commitment to sustainable solutions, clients can trust in their ability to provide efficient and eco-conscious pest management services.
Contact number: +886913772098
Address: No. 23號, Lane 652, Zhongzheng Rd, Pingtung City, Pingtung County, Taiwan 900
Google Map Location:
Yi Da Pest Control, a government-registered and legal company, is a renowned expert in pest control.
Established in 1992, with over 30 years of experience, they have become an industry veteran. With their wealth of knowledge and expertise, they guarantee effective pest elimination.
Yi Da Pest Control specializes in vector control and pest eradication, providing comprehensive solutions to pest-related issues.
Their team of skilled professionals ensures that each service is tailored to meet the unique needs of their clients.
By utilizing advanced techniques and proven methodologies, they deliver reliable and long-lasting results.
Contact number: +886800888959
Address: 2F, No. 7, Lane 15, Fuguo Rd, Shilin District, Taipei City, Taiwan 11158
Google Map Location:
HYSIA, a leader in environmental hygiene management and pest control, brings over 50 years of expertise to the workplace.
Their comprehensive solutions address environmental issues, ensuring a clean and safe working environment.
By conducting thorough site surveys and audits, HYSIA offers a detailed assessment of the situation, enabling them to tailor effective strategies.
They actively collaborate with clients, providing total solutions that guarantee complete problem resolution.
In addition to their local presence in Singapore, Malaysia, and Australia, HYSIA has expanded its overseas business to encompass 12 countries.
Their services span Japan, China, Hong Kong, Taiwan, Philippines, Vietnam, Thailand, Indonesia, India, and more.
With local subsidiaries and strategic partnerships, HYSIA extends its reach to deliver top-notch pest control and hygiene management solutions globally.
Contact number: +88632842339
Address: No. 2號, Lane 37, Guanye E Rd, Pingzhen District, Taoyuan City, Taiwan 324
Google Map Location:
Liye Co., Ltd., founded in 1994, is a pioneering company in the field of pest control services. With a strong commitment to environmental friendliness, Liye Co. began its journey with limited resources.
Originally focused on wafer cleaning and clean room ozone machine design, the company expanded its expertise to include ink formulation design and beauty product development.
Emphasizing the importance of preserving the Earth's environment, Liye Co. strives to create products that are harmless to the ecosystem.
Driven by the goal of enhancing human health and quality of life while minimizing environmental impact, Liye Co. has continuously invested in research and development.
Along the way, they have developed a diverse range of baits and physical control equipment for effective pest management.
In 2011, the company established a factory in Taoyuan, further intensifying its focus on formula and dosage form development, as well as heavy metal inspection and rapid testing equipment.
Factors to Consider when Hiring a Pest Control Service in Taiwan
Experience and Expertise: Look for a company with extensive experience in the field of pest control. Experienced professionals have the knowledge and skills to handle different types of pests effectively.
Licensing and Certification: Ensure that the pest control service is licensed and certified by the relevant authorities. This ensures that they meet the necessary standards and follow appropriate safety protocols.
Range of Services: Assess the range of services offered by the company. Do they provide comprehensive pest control solutions? Consider whether they specialize in the specific type of pest you need to eliminate.
Methods and Products Used: Inquire about the methods and products used for pest control. Are they environmentally friendly and safe for humans and pets? Opt for companies that prioritize eco-friendly approaches.
Reputation and Reviews: Research the company's reputation by reading reviews and testimonials from previous customers. Positive feedback indicates their reliability and quality of service.
Insurance Coverage: Verify if the pest control service has insurance coverage. This protects you from any potential damages or liabilities that may occur during the pest control process.
Pricing and Contracts: Request quotes from multiple providers and compare their prices. Ensure that the contract clearly outlines the scope of work, costs, and guarantees.
Customer Support: Consider the level of customer support provided by the company. Are they responsive and available to address your concerns or queries?
Safety Measures: Check if the company follows proper safety measures during the pest control process. This includes using protective gear and providing necessary instructions for residents.
After-Sale Services: Inquire about any after-sale services or warranties offered by the pest control service. It's beneficial to choose a company that provides follow-up visits or guarantees their work.
Summary
In conclusion, pest control services in Taiwan are well-equipped to handle the diverse range of pest issues faced in the region.
Whether you're a newcomer dealing with pests or a long-time resident seeking effective solutions, Taiwan's pest control services are readily available to help.
With the sub-hot and humid climate and urban environments, pests like mosquitoes, cockroaches, and termites can be particularly problematic.
Whether you require mosquito control, cockroach eradication, or termite prevention, Taiwan's pest control services are dedicated to delivering reliable and efficient results.
Don't let pests disrupt your peace of mind—rely on the expertise of these reputable service providers to keep your property protected.
READ NEXT: Visit Taiwan this 2023: 25 Things to Know