Have you ever thought about the importance of pest control services in ensuring a safe and healthy living environment in the Visayas region? With its stunning islands, vibrant cities, and diverse ecosystems, the Visayas is home to a wide array of pests that can pose significant threats to residential and commercial properties. To combat these challenges, numerous pest control services in Visayas have emerged, offering their expertise and innovative solutions to keep pests at bay.
The Visayas region is known for its picturesque landscapes, renowned hotels, bustling restaurants, and reputable hospitals, all of which require effective pest management from services such as V3 Pestmasters, Pest Assassins, and IExterminate, among others, to maintain cleanliness, hygiene, and the well-being of their occupants.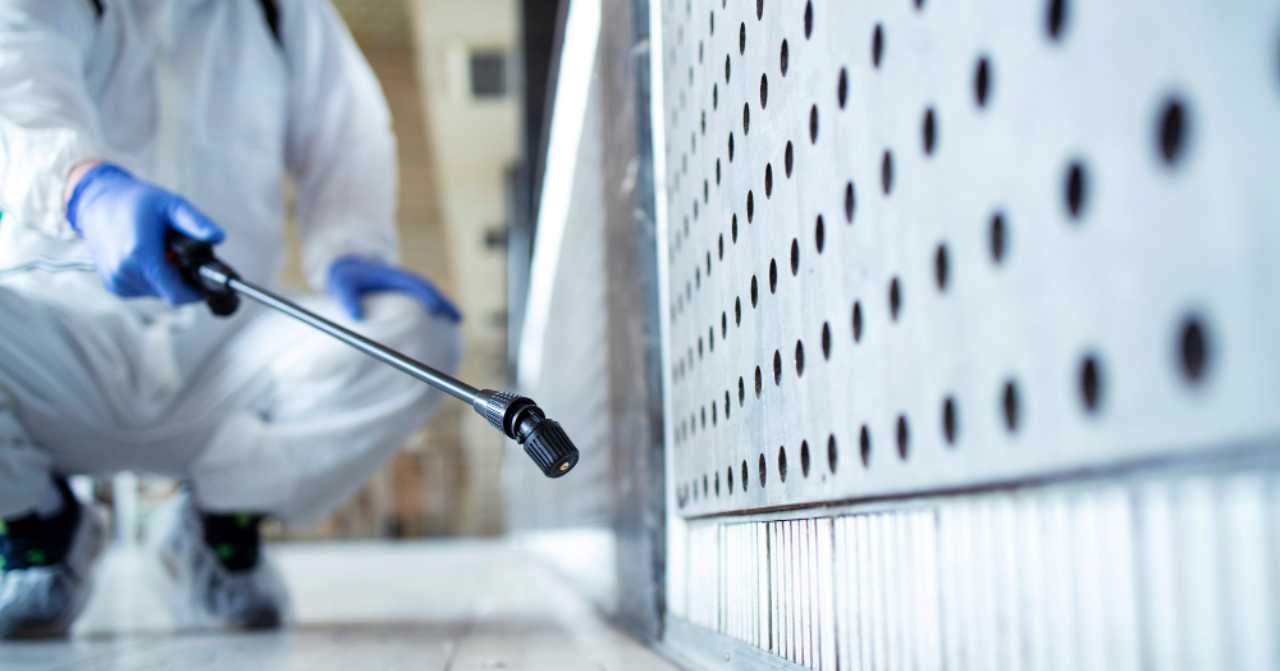 1. Bug Murderer Pest Control Cebu
Contact number: 09637567378
Address: Blk. 2 Lot 6 Villa Alessandra Subd., Ylaya, Cebu City, 6000 Cebu, Philippines
Google Map Location:
Bug Murderer Pest Control Cebu is a leading provider of effective pest control services in the vibrant city of Cebu, Philippines.
Their comprehensive pest control programs offer year-round protection against a wide range of pests, ensuring a pest-free environment for residential and commercial properties.
The company takes pride in its team of highly trained and certified technicians who possess extensive knowledge and expertise in dealing with various pest infestations.
With Bug Murderer Pest Control Cebu, clients can expect prompt and reliable service.
Their dedicated technicians are committed to addressing pest problems swiftly, ensuring that they are on-site within a day of receiving a service request.
By utilizing state-of-the-art techniques and advanced pest control methods, they efficiently eliminate pests and prevent future infestations.
2. IEXTERMINATE CORPORATION (Cebu)
Contact number: +63 9258607495
Address: 3rd Floor Fularon Building, Looc Mandaue City 6014
Google Map Location:
iExterminate Corporation, formerly known as Uniwide Pest Control, was founded by Mr. Jimmy T. Alic, a Certified Pesticide Applicator, with the aim of providing effective solutions for various pest-related problems.
Since its establishment in Bacolod City on August 8, 1998, the company has expanded its operations to several key areas in the Philippines.
With Mr. Alic's entrepreneurial skills and a commitment to meeting the evolving demands of clients, iExterminate Corporation now operates branches in Jaro, Iloilo City (since April 2009), Cebu City (since January 2008), Davao City (since January 2010), and Puerto Princesa City, Palawan (since April 2011).
As a trusted pest control service provider, iExterminate Corporation offers a comprehensive range of services tailored to address the unique pest challenges faced by its clientele.
Their team of skilled and experienced professionals utilizes industry-leading techniques and state-of-the-art equipment to ensure effective pest eradication and long-term prevention.
Whether it's dealing with termites, rodents, cockroaches, mosquitoes, or any other pest infestation, iExterminate Corporation is dedicated to delivering reliable and efficient solutions, creating a safe and pest-free environment for homes and businesses alike.
Contact number: 0344460144
Address: Door 5, Chua Building, P Hernaez St Ext, Bacolod, 6100 Negros Occidental, Philippines
Google Map Location:
V3 Pestmasters, based in Bacolod City, Negros Occidental, is a reputable pest control company that has been serving the Visayas region since its establishment in 2007.
What began as a small family business has now flourished into a trusted name in the industry.
At V3 Pestmasters, they prioritize the safety of their clients and their team members.
That's why all the chemicals used for pest treatment are registered with the Food and Drug Administration (FDA) of the Philippines.
By adhering to strict regulations and guidelines, they ensure that their services are not only effective in eradicating pests but also environmentally friendly and safe for humans and pets.
With a team of skilled and experienced professionals, V3 Pestmasters offers a wide range of pest control services to both residential and commercial clients.
Whether it's dealing with common pests such as rodents, cockroaches, termites, or addressing more specialized concerns like bed bugs or mosquitoes, their team is equipped to handle any pest-related issue efficiently and effectively.
Contact number: 09175076265
Address: B4 L29 Puentebella, P Hernaez St Ext, Subd, Bacolod, Philippines
Google Map Location:
QUALPEST CONTROL SOLUTIONS is a reputable pest control company located in the enchanting city of smiles, Bacolod City.
With a focus on providing effective solutions for pest-related issues, they offer a comprehensive range of services.
From extermination and fumigation to termite proofing, soil poisoning, and waterproofing, QUALPEST CONTROL SOLUTIONS is dedicated to creating a healthy and pest-free environment across Negros Island.
Their team of highly trained and experienced professionals utilizes the latest techniques and eco-friendly products to ensure efficient pest control.
Whether it's dealing with common household pests or tackling more stubborn infestations, QUALPEST CONTROL SOLUTIONS is well-equipped to handle any pest challenge.
By understanding the unique characteristics of pests prevalent in the region, they tailor their pest control strategies to effectively eliminate and prevent future pest problems.
With a strong commitment to customer satisfaction, QUALPEST CONTROL SOLUTIONS strives to exceed expectations and provide reliable services that give their clients peace of mind.
Contact number: 0342130825
Address: Purok Tunay, Circumferential Rd, Bacolod, 6100 Negros Occidental, Philippines
Google Map Location:
You may know Pest Assassins by their catchy name, but their customers know them best for the peace of mind they've delivered to homes for the past 50 years.
With a comprehensive service package that considers every aspect of your home, Pest Assassins aims to fix immediate pest problems while addressing their root cause to prevent future occurrences.
They have established themselves as a trusted name in reliable service and quality results that endure for years to come.
Pest Assassins specializes in safe and effective pest control, termite control, disinfection, and fumigation services, catering to the needs of people across the country.
With nearly two decades of experience and expertise, Pest Assassins Pest Control and Termite Specialist have built a reputation for reliability and customer satisfaction.
Their commitment to providing the most effective, cost-efficient, and environmentally responsible solutions sets them apart in the marketplace.
Contact number: 0333933668
Address: MH del Pilar St., San Pedro, Molo, Iloilo City, 5000 Iloilo, Philippines
Google Map Location:
Pest Control Technologist, led by a seasoned expert with over 16 years of experience in the pest control industry, offers a comprehensive range of professional pest control consulting services.
Their expertise caters to commercial property inspections, pest management solutions, and consulting/training services for both pest control providers and property owners.
With advanced industry training programs that surpass local certification requirements, Pest Control Technologist ensures a high level of knowledge and proficiency in their services.
Their commitment to utilizing the latest technologies available to combat pest problems is represented by their logo, which symbolizes their dedication and courage in overcoming challenges.
Whether you already have a commercial pest control service in place, need an independent audit on your property, or require training for your staff in pest management, Pest Control Technologist is ready to assist.
They also specialize in various pest control services, including termite baiting systems, pre and post-construction termite proofing, general pest control procedures, and integrated pest management for food processing plants.
Factors to Consider when Choosing a Pest Control Service
Choosing the right pest control service is crucial to effectively address pest issues and maintain a safe and pest-free environment. To help you make an informed decision, consider the following factors when choosing a pest control service:
Experience and Expertise: Look for a company with substantial experience in the pest control industry. Experienced professionals will have a deep understanding of various pests and effective treatment methods. They should be able to handle your specific pest problem with confidence and provide tailored solutions.
Licensing and Certification: Ensure that the pest control service holds the necessary licenses and certifications required by local authorities. This guarantees that they operate within legal and safety guidelines, adhere to industry standards, and have qualified technicians.
Range of Services: Consider the range of services offered by the company. Do they provide comprehensive pest control solutions for the specific pests you are dealing with? Look for a service provider that offers a wide range of services, including inspection, prevention, treatment, and follow-up maintenance, to address your current and future pest control needs.
Safety Measures: Inquire about the safety measures taken by the pest control service. Are they committed to using environmentally friendly products and practices? Ensure that they prioritize the health and safety of humans, pets, and the environment while effectively managing pests.
Insurance Coverage: Confirm whether the company carries liability insurance. This protects you and your property in case of any accidental damages that may occur during the pest control process.
Reputation and Reviews: Research the reputation of the pest control service by reading customer reviews and testimonials. Check online platforms, review websites, and ask for referrals from friends, family, or neighbors who have used their services. A positive reputation and satisfied customers are indicators of a reliable and trustworthy service provider.
Guarantee and Follow-Up: Inquire about the company's guarantee policy. Do they offer warranties or follow-up visits if the pest problem persists? A reputable service provider will stand behind their work and be committed to ensuring customer satisfaction.
Cost and Value: Consider the cost of the services provided and compare them with other companies. However, be cautious of choosing solely based on price. Focus on the overall value offered, including the quality of service, expertise, and long-term results. Look for transparent pricing, detailed quotations, and a clear explanation of the services included.
By considering these factors, you can make an informed decision when choosing a pest control service. Take the time to research and compare different providers to find the one that best fits your needs, ensuring effective pest control and peace of mind.
Summary
The importance of pest control services in the Visayas region cannot be understated.
With its diverse ecosystems and beautiful landscapes, the Visayas is susceptible to a variety of pests that can cause significant damage to homes, businesses, and public establishments.
Fortunately, several reputable pest control services have emerged in the region, offering their expertise and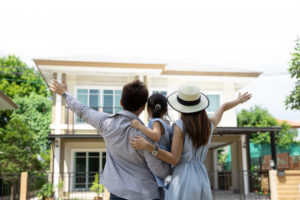 innovative solutions to combat these pest challenges.
From hotels and restaurants to hospitals and residential properties, these pest control services play a crucial role in maintaining cleanliness, hygiene, and the well-being of occupants.
By employing advanced techniques and utilizing safe and environmentally friendly products, these services help residents and businesses in the Visayas region effectively manage and eliminate pests.
Whether it's termites, rodents, mosquitoes, or other pests, these pest control services are equipped to handle the unique challenges posed by the Visayas' diverse ecosystem.
READ NEXT: How to Apply TESDA Housekeeping Course Online