Entry restrictions for travellers from India, Pakistan, Bangladesh, Sri Lanka, Nepal, the United Arab Emirates, and Oman have been extended until the end of June, according to Presidential spokesman Harry Roque.
This is the second time the government has tightened travel restrictions for these seven countries in order to prevent the spread of the deadly coronavirus type discovered in India.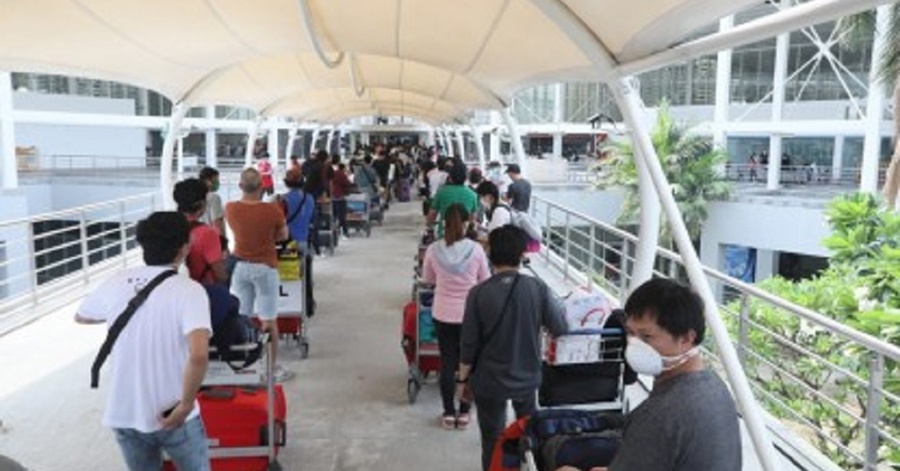 India, 6 Other Countries Placed on PH's List of Countries on Travel Ban Until June 30
From April 29 to May 14, the government put travel restrictions on India for the first time. From May 7 to May 14, Pakistan, Bangladesh, Nepal, and Sri Lanka were added to the travel prohibition list. Later, the travel ban was extended until the end of the month, the Manila Bulletin reported.
From May 15 to May 31, the government also prohibited people from Oman and the United Arab Emirates from entering the country. If travellers are involved in the government's repatriation operations, an exception has been made.
These limitations on travel have been extended from June 1 until June 15, 2021.
Several OFWs have been affected by the change, notably those who have already had their visas invalidated as of May.
They are concerned not only about their overstay charges, but also about how they will make ends meet because they require money to pay for their daily meals, lodging, and other living expenses.
In line with this, some OFWs questioned why the Philippines restricted travel among OFWs in the UAE, especially since many of them have already had full COVID-19 vaccinations.
READ NEXT: Philippines Express Gratitude to UAE Leader for Continued Support and Aid in Times of Crisis