A Russian official has aired the need for their country and the Philippines as he acknowledged the vital role of some 10,000 "undocumented" overseas Filipino workers in powering their local economy.
The same official, in a Facebook post, revealed how Russia is in need of Filipino workers, particularly those working in the service industry, for their economy to survive.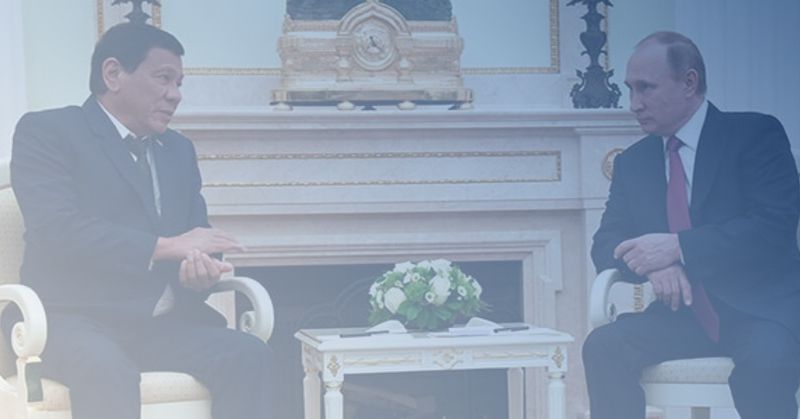 Russia Open to Forming Labor Deal with the Philippines
In line with this, the Philippines and Russia are expected to sign a bilateral agreement on the deployment of Overseas Filipino Workers in Russia, according to the Labor Department, as shared in a report by the Philippine Star.
As per Labor Secretary Silvestre Bello III, President Rodrigo Duterte is slated to visit Russia in the first week of October, and there will be an agreement to be signed – mainly concerning domestic workers.
Russian Ambassador Carlos Sorreta quoted Dmitry Yalov — who sits as deputy chairman in Leningrad Region Government saying, "Russia needs migrants including Filipino household workers, (for) without them the Russian economy could suffer."
However, commenting on the issue, Moscow official Kirill Adzinov, head of the visa department, main directorate for migration of the Ministry of the Interior acknowledged the Philippines' perennial problem and suggested an agreement might cure it.
After the two countries sign the agreement, DOLE will then craft the implementing guidelines for the deployment of household workers in Russia.
The labor chief revealed that as of the time being, there is no limit on the number of household workers to be deployed.
Bello shared in the vernacular, "Wala naman pong limit na inilagay. Ang importante, bukas na ang Russia para sa mga Pilipinong household service worker."
T/N: "There was no limit set in place. The important thing here is that Russia will soon be open to Filipino household workers."
In line with this, Bello assured that salary will definitely be higher than the minimum set in Manila.
Meanwhile, speaking recently at the St. Petersburg International Economic Forum (SPIEF), House Speaker Gloria Macapagal-Arroyo said a big majority of the estimated 10,000 Filipinos working in Russia are "undocumented which makes them prone to arrest and detention."
She added, "The vast majority of Filipino workers in Russia are household workers and nannies, except for around 200, all of them — from 5,000 to 10,000 — are undocumented. They pay as much as US$3,800 for improper or manufactured visas."
With a labor agreement expected to be established in the foreseeable future, an opportunity to maximize the potential of Filipino workers to contribute to Russian development and investment attractiveness can be realized, explained Arroyo.
With diplomatic ties strengthened with global superpowers such as Russia, the Philippines is looking to further expand its reach in terms of its most valuable economic asset – migrant workers and OFWs.
ALSO READ: Philippines Among 53 Countries Granted Visa-Free Travel to Russia