In Indonesia, there are dos and don'ts that you need to acknowledge. By learning these things, you are preparing yourself for a big change that will happen. Since you are moving from one country to another, it's better to have your things sorted out before you go to Indonesia.
Also Read: Philippine Embassy in Jakarta, Indonesia
In this blog, we list the dos and don'ts that you will need as you travel to the country. We choose the most essential ones, especially those that will help you understand the culture and tradition of Indonesians. You can use this list as a guide. You can also forward this to your family or friends who are going to Indonesia soon.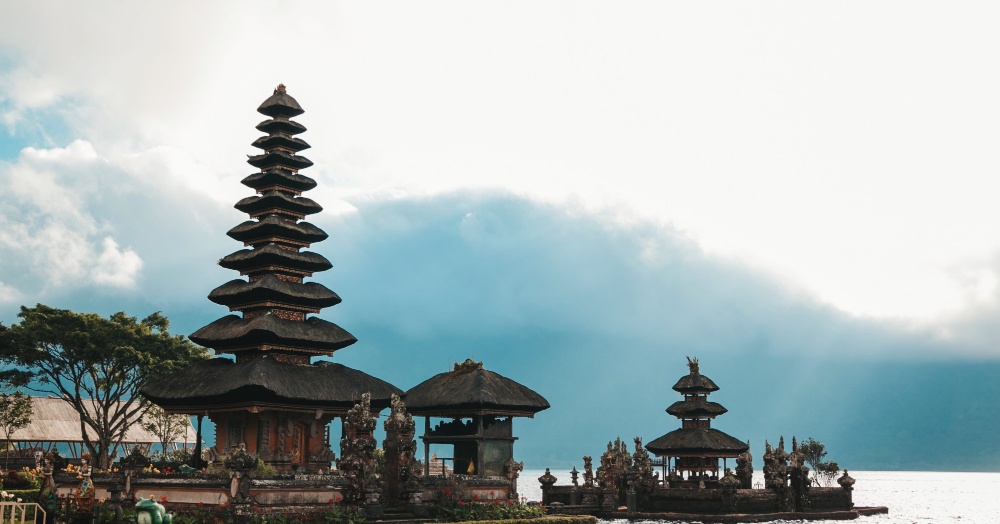 Indonesia is not just a place where you can see great tourist spots. Although there are a good number of expats here, it's advisable to study the environment where you are going first. To behave in Indonesia, you need the dos and don'ts, laws, rules, and regulations. But since you can't study everything all at once. You will need to take one step at a time. This time, focus on the basic dos and don'ts. This will be enough to equip you with something useful when you go to Indonesia.
When visiting Indonesia, you should start with the dos and don'ts The dos are the things you can freely do in the country while the don'ts are the things you can always avoid.
Do's in Indonesia
Do dress according to the event where you are going.
Whether you are a tourist or an expat, you need to follow the country's dress code. One way or another, you might need to visit holy temples, sacred places, and public spots where dressing decently is required.
Do take off your shoes when you are entering a building.
Whether it's a holy place, a restaurant, or someone's house. Although not all restaurants and shops, require to remove your shoes, you need to observe the places where you are going. When people take off their shoes, you should do the same.
Do learn Indonesia's local phrases.
Local phrases such as "termina kasih" (thank you) and "ebak" (delicious) are something you can use daily when you are in Indonesia. Practice them when you are at home before you go to Indonesia.
You shouldn't leave Indonesia without trying their local food first. One of the best assets of this country is its food. If you want to have the taste of Indonesia's best, don't hesitate to try their food.
Do smile whenever you are around the locals.
If you are around the locals, you should smile whenever you can. This is to show that you appreciate being around and that you are happy to be in Indonesia.
Do respect the elderly when you are in the country.
You need to respect the elderly as much as you can as they are part of the norms here in the country.
Do respect someone who's praying.
When someone is praying, respect the person. Don't make anything that will distract him from doing what he's doing. There are Muslims in Indonesia and if you see them praying in a mosque, you shouldn't pass in front of them as a form of respect.
Do use your right hand to stop the vehicles when you are crossing the street.
Using your right hand as a signal to stop the cars when you are crossing the street is normal in Indonesia. So, even if you are using the pedestrian lane, you can still use your hand to give signals.
Do bring tissues when you are using a toilet.
Toilet papers or tissues are seldom used, especially in public toilets. So, it's better if you bring them with you whenever you are going out.
Don'ts in Indonesia
When doing something like passing an object to someone and eating, don't use your left hand mainly. In Indonesia, using your left hand is considered dirty. So, whenever you eat or pass subject to someone, always use your right hand.
Don't act aggressively when you are in Indonesia.
Acting aggressively and shouting in public when you are in Indonesia is rude. So, you have to be well-mannered when you are socializing with the locals. When eating out and going to public places, don't forget to act normal based on the standards of the locals.
Although some parts of Indonesia like Bali are liberal, it's still advisable to be conservative in general. When Indonesia, don't be too sexual.
Indonesia is not a place where you can drink tap water. Although you can do that, expect that you will spend the next two weeks going back and forth to the toilet. If you don't want this to happen, you should drink filtered water.
Don't get uncomfortable when someone is asking you to shake hands.
It's a form of greeting here in Indonesia. However, this is only open to non-Muslims. Muslims don't shake hands, especially with the opposite sex.
Tips when going to Indonesia
When going to Indonesia, the number one tip we have is to research about it first before actually going there. Those who are knowledgeable about the country's norms, culture, tradition, and laws can socialize better with the locals. You have to allocate your time to study what you need to know about Indonesia.
Of course, you should not forget about the documents you need—your passports, valid IDs, visa, employment contract, etc. You will need them as you stay in Indonesia. If you are going to the country to work, exert an effort to know more about it. Explore it when you get there so you can experience and observe the things done by the locals. Although it's good that you have a list of dos and don'ts, it's better if you will experience them in person. The list is only your guide but once you perform them in actuality, it becomes your own experience as an expat.