If you're planning a trip to the Philippines, you'll want to ensure you get the best flight deal possible. That's where Philippine Airlines (PAL) promo fares come in. These special discounted fares can save you hundreds of dollars on your airfare, but they can be tricky to find and book.
Also Read: How to Book AirAsia Promo Piso Fare Flight Tickets
In this guide, we'll show you how to book PAL promo fares so you can save money and enjoy your trip to the Philippines to the fullest. Whether you're a budget traveler or simply looking to save on your next trip, this guide is for you. So, fasten your seatbelt and get ready to take off with Philippine Airlines!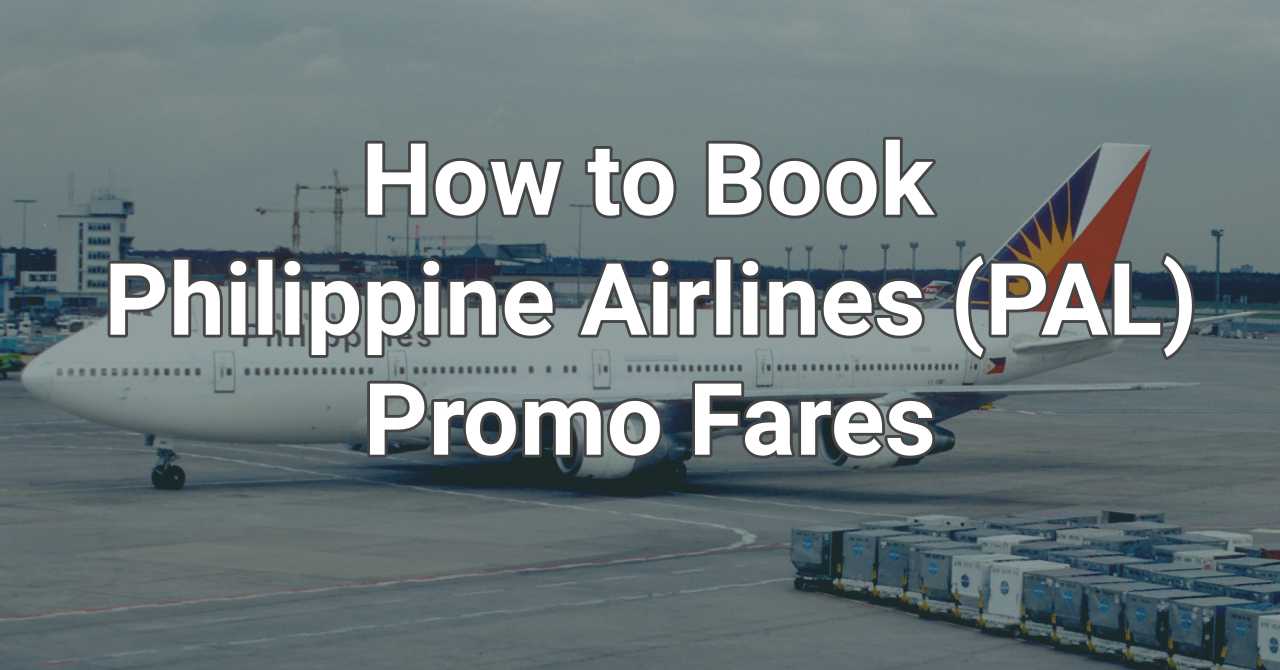 The Philippines' largest full-service airline, Philippine Airlines, also known as "PAL," is a viable option when it comes to finding affordable flights. Although it doesn't offer the cheapest flights compared to other budget airlines such as AirAsia and Cebu Pacific, it still provides a variety of reasonably priced options. To book cheap flights with the airline, you can use promotional periods and seat sales to secure deals.
The promotions featured in these sales include a 50% off, 75% off, and a "PALmazing weekend" sale. They also often have special discounts during major holidays such as Christmas, Independence Day, and New Year's Day.
Despite the lack of promotions compared to other budget airlines, the quality of Philippine Airlines' service is still considered a great reason to book a flight with the airline. It also offers a variety of international routes, such as those to London, New Zealand, Australia, and the US.
Also read: How to Become a Philippine Airlines Flight Attendant
Where can I find the latest promo fares?
If you're planning to book Philippine Airlines (PAL) promo fares, there are several ways to keep yourself updated with the latest deals and discounts. Here's a guide on where to find them:
Social Media Accounts: Follow the Philippine Airlines' official social media accounts to get updates about their promotions.
Travel Expo & Events: Philippine Airlines offers exclusive discounts at conventions and travel expos. Make sure to check out the schedule for these events as they often take place in the Metro Manila area.
Newsletter Subscription: You can subscribe to the newsletter of Philippine Airlines to receive updates about their promotions. You can sign up for the newsletter by going to their website (philippineairlines.com).
Website: All of the promo fares for Philippine Airlines are posted on the company's website. To find out more about these deals, visit the "Promos" page and look for the latest announcements. Some of these are only available for a certain period, so make sure to check back regularly.
View the latest promos on the PAL website – Here's how:
If you're looking to book Philippine Airlines (PAL) promo fares, it's a straightforward process that can be done in just two simple steps:
To stay up-to-date with the latest promos and sales, it's important that you follow the company's social media and website platforms.
Step 2: Visit the "Promos" or "Deals" page on the Philippine Airlines website.
The list on the website features a variety of promotions with details on how to get the best deals, as well as where to book and more. You can also look for deals by searching for flights that suit your specific needs.
That's it! By following these two simple steps, you can easily book Philippine Airlines promo fares and save money on your travels. Don't forget to check the website and social media accounts regularly to stay updated on the latest promotions and discounts.
Other ways to check for PAL promos
If you're waiting for the next Philippine Airlines seat sale, there are still ways to find affordable airfares. Here are some tips you can follow right now:
Subscribe to Promo Alerts: You can subscribe to the Philippine Airlines' newsletter and receive notifications about promotions on the company's social media accounts. You can also check out the promotions on travel sites such as Detourista.
Search Airfare Comparison Sites: With numerous websites that allow users to search and compare air travel deals, it is easy to find the best prices on flights from various airlines. Some of the most popular sites include Wego, Kayak, TripAdvisor, and Momondo.
Check Cheap Flights on Similar Airlines: You should search for deals on other budget airlines apart from Philippine Airlines. Some of these include Cebu Pacific, Air Asia, AirAsia, and even low-cost carrier Jetstar. Check the fare prices of other airlines such as Malaysia Airlines, Singapore Airlines, Qatar Airways, and Etihad Airways.
Booking PAL Flights and Promos
For those who are looking to book a flight with Philippine Airlines, they have a wide range of options. One of the most popular ways to do so is by using their website or app.
For those who prefer to make their bookings using a more personal touch, PAL offers a variety of options that can be accessed through their booking hotline, ticket offices, or travel agencies. These options make it easy for passengers to book their flights and experience a hassle-free experience.
Step-by-step Guide to Book PAL Flights and Promos via their website
One of the best ways to save money on flights to the Philippines is by booking Philippine Airlines promo fares. However, finding these special deals can be a bit challenging. This guide will help you navigate the various steps of booking these cheap flights via the PAL website.
Step 1: Go to the Philippine Airlines website at philippineairlines.com. You can check real-time airfares and enjoy instant confirmation by booking directly on the official website.
Step 2: To find the best flight deal, enter your details in the flight search box. You can also select your preferred destination and travel dates. To ensure that the promotions and deals are still relevant to your needs, keep checking back often for new updates.
Step 3: View the flight results page by clicking the "SEARCH FLIGHTS" button.
Step 4: To book a flight, simply click on the airfare or price you want to book. The prices displayed are based on the departure and arrival times of the flight, as well as the class and row of seats. You may also select the return flight and scroll down to the next page.
If you're flexible with your travel dates, you can select the cheap flights that will be available on your chosen dates. The prices displayed under each date are the most affordable available on that day.
Unfortunately, the seats for the promotion you're looking for may already have sold out. To ensure that they're still available, check other dates and ensure that the promotion period has not yet ended.
Step 5: Click the "Continue" button to proceed to the next page.
Step 6: Before you book, make sure that the details are thoroughly checked, such as the flight destinations, dates, seat class, and fare conditions. Also, double-check the availability of hand baggage allowance, re-bookable or transferable tickets, and the refund or re-booking policy.
Step 7: Add passenger information, contact information, and payment mode.
Step 8: Select your seat.
Step 9: Complete payment by following the on-screen instructions.
For online payments, major credit cards may be used, including:
Mastercard,
Visa,
JCB &
American Express.
You can also send your payment through an ATM card with the BancNet logo.
You have until the end of the day to make payments for offline transactions. To ensure that you're doing the right thing, make sure that you read the instructions carefully and choose the appropriate payment method, such as:
7 Eleven / ECPAY,
Meralco Bayad Center,
Cebuana Lhuillier, M Lhuillier,
One Network Banks,
Robinsons Department Store,
SM Bills Payment Centers,
Asia United Bank (AUB),
Banco de Oro (BDO),
Philippine National Bank (PNB), &
Unionbank
Step 10: Upon confirmation of your purchase, you will receive an electronic ticket or itinerary via email. You can also show this ticket with your mobile device.
Guide to Book PAL Flights and Promos via the app
The app of Philippine Airlines makes it easy to book flights. You can download the app for iPhone, iPad, or Android devices.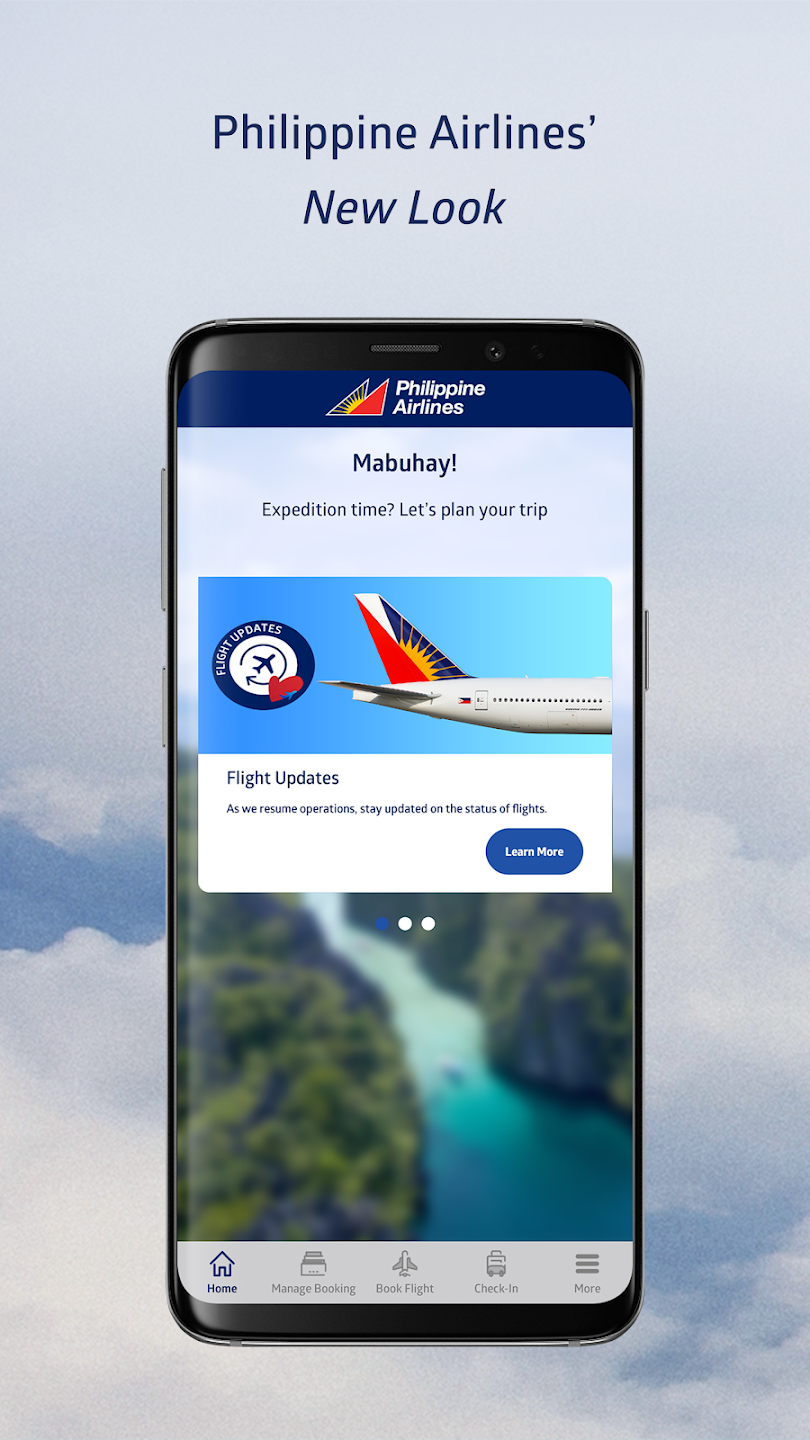 This app lets you book your flights effortlessly on your mobile device. It eliminates the need for you to queue up in line and use a desktop computer. It also provides you with real-time updates about your flight status and baggage allowance, as well as online check-in.
Things to consider before booking with PAL
Read promo details & conditions carefully, including selling period, travel period, seat class, and booking channels.
Check availability and book online directly on the PAL website or mobile app.
Book directly with the airline through official booking channels, such as the website, mobile app, call center, or ticketing outlets.
Keep in mind that third-party travel agencies may not have access to all promo fares.
Remember that promos are offered on a limited basis and sell out quickly, so book as soon as possible.
Be aware that promo fares may be limited on certain dates, including holidays and peak travel periods.
If you can't find the promo prices advertised, check that the promo has not expired and consider checking prices for other dates or destinations mentioned in the announcement.
What are all-in fares & base fares?
Customers can pay for their flights using various payment methods, such as credit and debit cards. The airline also allows customers to book promos through its website. Although it offers a base fare, it comes with additional fees such as airport fees and fuel taxes.
Terminal fees and travel taxes for airports in the Philippines are not included in the base or all-in fares offered by Philippine Airlines. The carrier offers different fare types, such as "base" and "all-in," but these do not include extras such as meals and seat selection.
Why fly with PAL
Despite the presence of other budget airlines such as AirAsia Philippines and Cebu Pacific, the Philippines' only major full-service carrier is the Philippine Airlines.
For being the second-largest domestic airline in the country, after Cebu Pacific, PAL is acknowledged for its network. Through its two main brands, PAL Express and PAL, it offers more than 33 domestic destinations. The company also operates over 60 international flights per week.
The main hub of Philippine Airlines is Manila's international airport, while its Cebu-Mactan airport is the carrier's primary gateway.
Video: How to find and book the Cheapest Flight on Philippine Airlines (Step-by-Step Tutorial)
Here's a video tutorial on how to find and book the cheapest flight on Philippine Airlines. This step-by-step tutorial will walk you through how to find a cheap flight from Manila to Legazpi, and Legazpi to Manila by Doctor Genesis Mercado. The vlogger explains how to find the best flight deal, and how you can save money on your next vacation. You may follow his demo as shared on his screen in the video. He also shared some tips on how to find cheap flights, and how you could save money while traveling.
Frequently Asked Questions
1. What are PAL promo fares?
PAL promo fares are special discounted fares offered by Philippine Airlines that allow passengers to save on their airfare. These fares are typically offered during promotional periods and can save passengers hundreds of dollars on their flights.
2. How do I find PAL promo fares?
To find PAL promo fares, you can visit the Philippine Airlines website or sign up for their newsletter to receive updates on current promotions. You can also follow PAL on social media platforms to stay up-to-date on the latest promotions.
3. Can I book PAL promo fares online?
Yes, you can book PAL promo fares online through the Philippine Airlines website or through a third-party booking platform.
4. Are PAL promo fares refundable?
No, PAL promo fares are generally non-refundable. However, you may be able to change your flight dates for a fee, depending on the fare rules.
5. Can I select my seat when booking a PAL promo fare?
Depending on the type of promo fare, seat selection may or may not be included. Some promo fares may require an additional fee for seat selection, while others may include it as part of the fare.
6. What is included in a PAL promo fare?
PAL promo fares typically include the base fare, fuel surcharge, booking fees, airport fees, and government taxes. However, additional fees may apply for optional add-ons such as baggage allowance, meals, and seat selection.
7. Can I use my frequent flyer miles to book a PAL promo fare?
It depends on the terms and conditions of your frequent flyer program. Some programs may allow you to use your miles to book promo fares, while others may not.
8. Can I book PAL promo fares without a credit card?
Yes, PAL accepts payment through selected ATM cards and over-the-counter transactions at authorized payment centers, allowing customers to book promos without a credit card.
Final Thoughts
By following the tips and information provided in this guide, you can find and book Philippine Airlines promo fares with ease. Remember to keep an eye out for PAL's promotional periods and sign up for their newsletter to stay up-to-date on the latest offers. With PAL promo fares, you can save money on your flights and have more to spend on exploring the beautiful islands and culture of the Philippines. Don't miss out on the opportunity to fly with one of the country's major airlines and book your next flight with Philippine Airlines promo fares today.
READ NEXT: Cebu Pacific (CEB) VS Philippine Airlines (PAL)