Individuals who have already received the COVID-19 vaccine abroad and are planning to visit or return to the Philippines will still need to undergo swab tests and quarantine until they receive their test results.
The Inter-Agency Task Force for the Management of Emerging Infectious Diseases (IATF) made the announcement in light of the new threat of a coronavirus variant worryingly spreading in various parts of the world.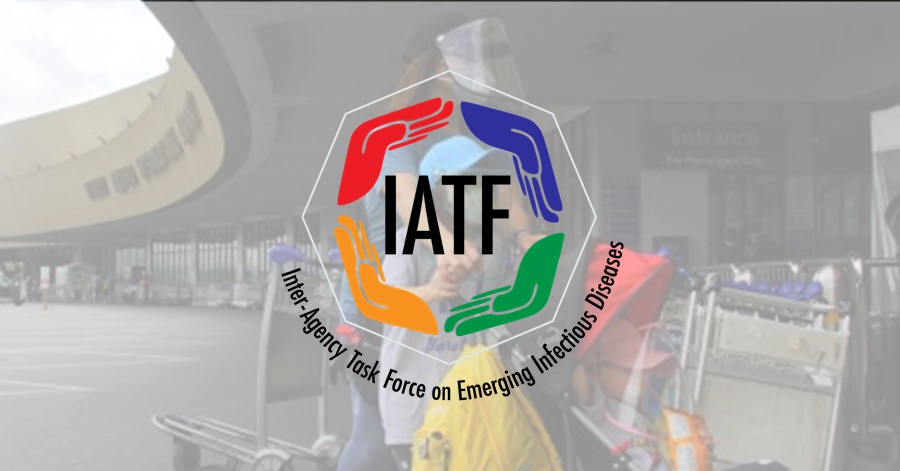 Quarantine, COVID-19 Tests Still Required Among Travelers who Received COVID-19 Vaccine Overseas –IATF
The agency noted that the decision was due to the "current limited knowledge as to the effect of available vaccines on the transmissibility of COVID-19."
To this, presidential spokesman Harry Roque said on Wednesday said: "Any individual arriving in the Philippines who may have received vaccination for COVID-19 in other countries/jurisdictions shall still be required to observe the mandatory testing and quarantine protocols."
Recently, countries including the UAE, the United Kingdom, and the United States have already begun their free vaccination campaign for all of their residents.
Local regulators have yet to release any emergency use approval to experimental coronavirus vaccines in the country although some public officials and military personnel have reportedly been inoculated.
As of this writing, American drugmaker Pfizer is the only vaccine company that has a pending emergency use authorization (EUA) application before the Food and Drug Administration (FDA). A decision on the application is expected to be released at the earliest next week.
Commenting on the matter, FDA director General Eric Domingo added that United Kingdom-based AstraZeneca is expected to apply for EUA in the following days.
The WHO recently issued its first emergency use approval for the COVID-19 vaccine developed by Pfizer/BioNTech, which is reportedly 95 percent effective after two doses. The latest WHO initiatives focused on helping countries without regulatory processes to gain access to the vaccine.
Other potential COVID-19 vaccines have also been given emergency use approval in countries like the United States and the United Kingdom. Another vaccine, developed by Sinopharm, became the first to be given general use approval by China.
Meanwhile, the Philippines is expected to roll out its vaccination drive in the first half of 2021 as per authorities privy to the matter. The government, since last year, has already apportioned P72 billion for the acquisition and distribution of coronavirus vaccines under the 2021 national budget. However, negotiations are still underway to secure the country's vaccine supply.
In the meantime, ongoing travel restrictions from 21 countries to the Philippines are in place until January 15 due to the new coronavirus strain that was first detected in the UK with further reports of another strain from South Africa.
Overseas Filipinos coming from any of the above-cited countries or those who have visited any of them for the last 14 days where the travel restrictions are in place, must strictly follow the 14-day facility-based quarantine.
READ NEXT: Manila City Launches Pre-Registration Website for COVID-19 Vaccination