Filipino food has been becoming more popular around the world lately. This could be attributed to the millions of overseas Filipino workers (OFWS) as well as immigrants settling into different countries, bringing with them the unique taste and flavour of Pinoy cuisine.
When it comes to beef recipes, one of the most popular Filipino dishes is beef caldereta. This is a type of stew featuring beef cooked in tomato sauce and liver paste, along with some carrots, potatoes, bell peppers, and other ingredients. Keep on reading to learn more about it!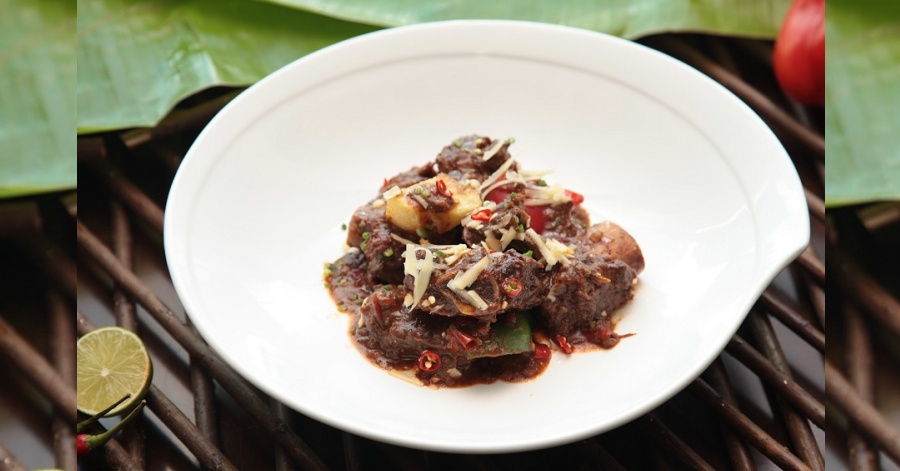 How to Cook Beef Caldereta
Did you know that the term caldereta comes from the Spanish word caldera, which means "cauldron"? Today's recipe was brought to us by the Spaniards, along with many other dishes that they introduced during their 300-year occupation of the Philippine islands.
For many generations, beef caldereta has been a mainstay in Philippine fiestas, birthdays, Christmas parties, and other festivities. If you're planning to cook it for your next special occasion, take note that the following beef caldereta recipe takes about 10 minutes to prepare and one hour to cook, for a total time of 1 hour and 10 minutes.
Ingredients
2 lbs beef (cubed)
3 pcs garlic cloves (crushed and chopped)
1 pc green bell pepper (sliced)
1 pc red bell pepper (sliced)
1 pc onion (chopped)
2 cups potatoes (sliced)
2 cups carrots (sliced)
2 cups beef broth
1 cup tomato sauce
1/2 cup liver paste or liver spread
3 pcs dried bay leaves
1 tsp chili flakes
2/3 cup green olives
1/4 cup cooking oil
salt and pepper (to taste)
Procedure
Heat cooking oil in a pot or pressure cooker.
Sauté the garlic and onion.
Add the beef to the pot and cook for 5 minutes, or until it turns light brown in colour.
Add the crushed pepper and dried bay leaves, then stir.
Add the liver paste or liver spread, then stir.
Pour in the beef broth and tomato sauce.
Cook the beef until it becomes tender. This could take around 1-2 hours if you're using an ordinary cooking pot, or just 30 minutes if you're using a pressure cooker.
Add the carrots and potatoes, then cook for 8-10 minutes.
Add the bell peppers and green olives. Stir and cook for 5 more minutes.
Add salt and pepper according to taste.
Serve the dish hot. Enjoy!
Beef caldereta is best enjoyed as ulam (viand) paired with a cup of hot rice. Yum! Many people also enjoy it as pulutan, a snack served with cold beer and other alcoholic drinks.

Different Versions of Caldereta
Aside from beef, you can use other types of meat, such as pork, kambing (goat), and even chicken. Alternatively, you can also use peanut butter instead of liver paste. This results in a creamy, peanut butter-y taste that's really delicious! You may also have heard of caldereta sa gata, which uses coconut milk. If you haven't tried this yet, you should!
Meanwhile, if ready-made liver paste is not available in your area, you can always make your own. Buy some pork liver or cow liver in the grocery, toss it in the food processor, and voila… pureed liver! As for the tomato sauce, you can use fresh or canned tomatoes as an alternative. And for an extra special dish, try adding shredded cheese to your caldereta. Kids will love it!
Beef caldereta is just one among the many Filipino dishes becoming more popular today, even in the international scene. Stay tuned to this page, because we will continue to feature unique and delicious Pinoy recipes that you can prepare for your family and friends!