Amid these times of crisis and worry, hope and heroism abound. This is just what happened recently when an overseas Filipino worker (OFW) unexpectedly went into labour at the airport. Fortunately, Philippine Coast Guard (PCG) personnel quickly stepped in to help her.
This is actually not the first time that a Filipina gave birth while on travel. A few months ago, an OFW gave birth during a Philippine Airlines (PAL) flight from Dubai to Manila. Indeed, stories like these are always a joy to hear and read about, especially during these bleak times.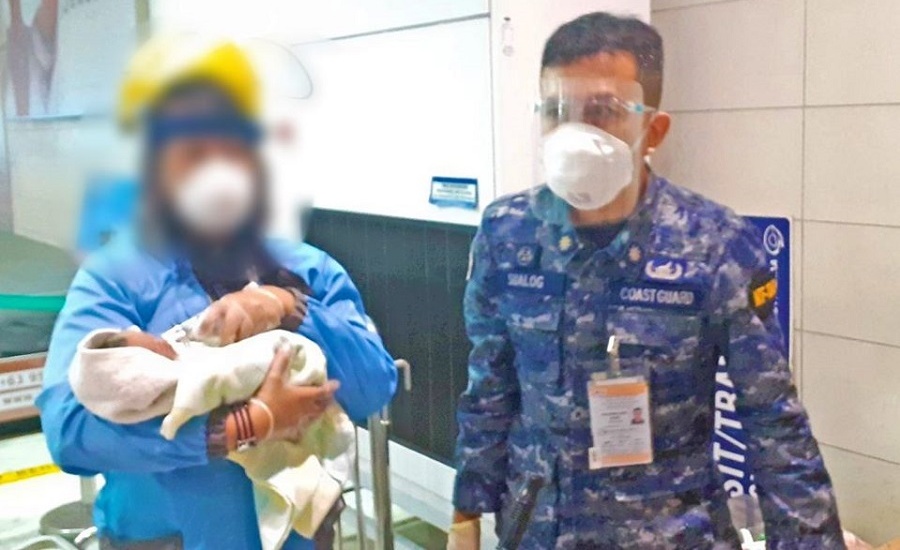 PCG Personnel Assist Woman Who Gives Birth at NAIA
According to the official Facebook page of the PCG, a 37-year-old OFW arrived in the Philippines from Riyadh, Saudi Arabia last Wednesday, August 5. She was at Terminal 2 of the Ninoy Aquino International Airport (NAIA) when she suddenly felt labour pains.
Regarding the incident, a GMA news report quoted PCG Lieutenant Commander Francis Ariel Sualog as saying: "At that time pag-ikot ko, nakaupo siya doon at parang sumasakit na 'yung tiyan ni ma'am. So nakaupo siya sa wheelchair tapos sabi niya, 'coast guard, coast guard, manganak na ko' (When I turned, she was sitting and looked like she was in pain. She was sitting on the wheelchair and said, 'coast guard, coast guard, I'm about to give birth')."
"Pagkakaalam ko galing pa sa Terminal 1. Ang layo. Nasa Terminal 2 kami. So, ayun, ang aking focus ang bata talaga, sir, ang bata. Makalabas siya ng maayos (I heard she came all the way from Terminal 1. We were at Terminal 2. My main concern was the baby, for the baby to come out alright)," he added.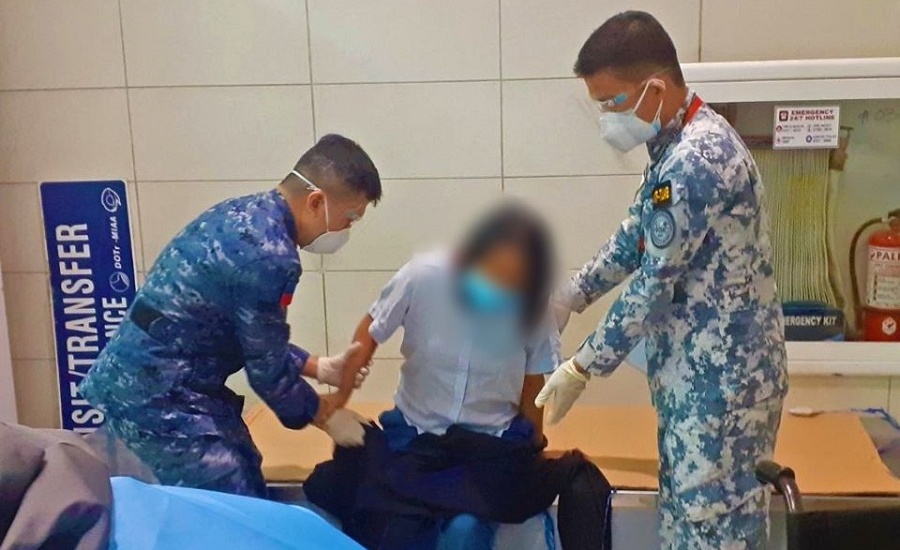 As they waited for the medical team, the woman was made to lie down on a bench. At this point, Sualog decided to help deliver the baby. However, this proved to be difficult since the baby was in a breech position (bottom first instead of head first).
"Nilakasan ko 'yung pag-sigaw ko ng 'iri pa, ma'am, iri pa.' Ayun nakalabas na 'yung ulo, lumabas na 'yung ulo kasi umuna 'yung paa, eh, naiwan 'yung ulo, (I shouted loudly, 'push harder ma'am, push harder.' Until finally the baby's head came out, the feet came first before the head)," the officer explained.
Just ten minutes after her water broke, the woman gave birth to a healthy baby boy. Soon after delivery, Doctor Rowena Bernal of the airport medical service arrived to give medical assistance, while waiting for the ambulance that brought the mother and child to the hospital.
Notably, it was reported that the newborn baby will be named Gabriel.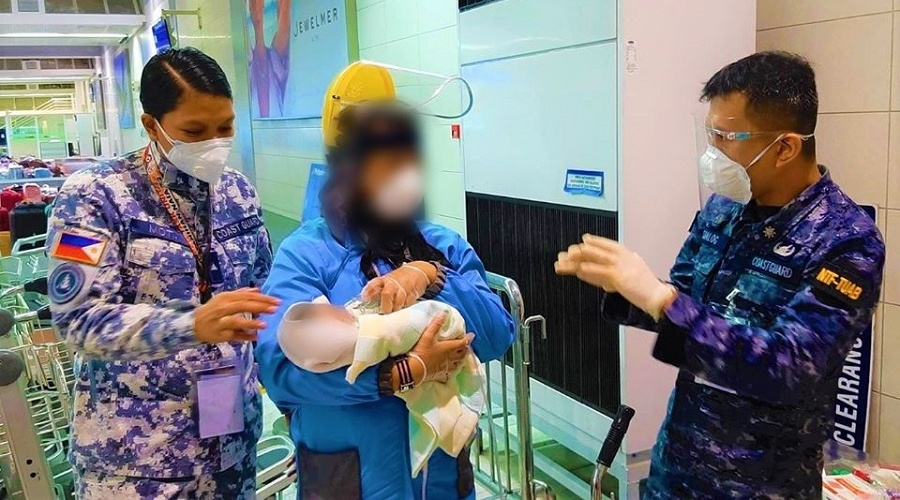 "A Privilege and Pleasure to Serve"
Sualog shared that it was "a privilege and pleasure to serve beyond their duties," especially during these times. He also mentioned that he has no background in childbirth, and expressed a wish for formal training so that they can be better prepared for similar situations.
Congratulations to the mother for giving birth to a healthy baby boy, and to the PCG personnel as well for going above and beyond your call of duty! Indeed, amid these times of crisis and health concerns, it is always wonderful to hear stories of hope, heroism, and compassion.