Filipinos who are based in Argentina and need to apply for a new passport or renew their existing one, you can head to the PH Embassy in Buenos Aires. Please check out the guidelines below on how you can file for a renewal application of your Philippine passport.
Are you trying to figure out how to get your passport renewed? Before that, you must know first how important it is, especially when you live abroad. Among the most crucial types of identification a person can have is a passport. If you plan to go to another country, you will need to show first who you are and where you came from. This way will serve as a great validation of your identity.
On top of this, if you want to ensure that your journey runs smoothly and to avoid any last-minute complications, it is recommended that you begin the process of having your passports renewed or creating a new one at least 3-5 months in advance. This way would let you feel at ease and would peacefully travel to the place you want to go.
If you are currently living in Argentina and are still brimming with confusion on renewing your passport, the information below will help and guide you throughout the process.  The following requirements are also posted on the official website of the Philippine Embassy in Buenos Aires, Argentina.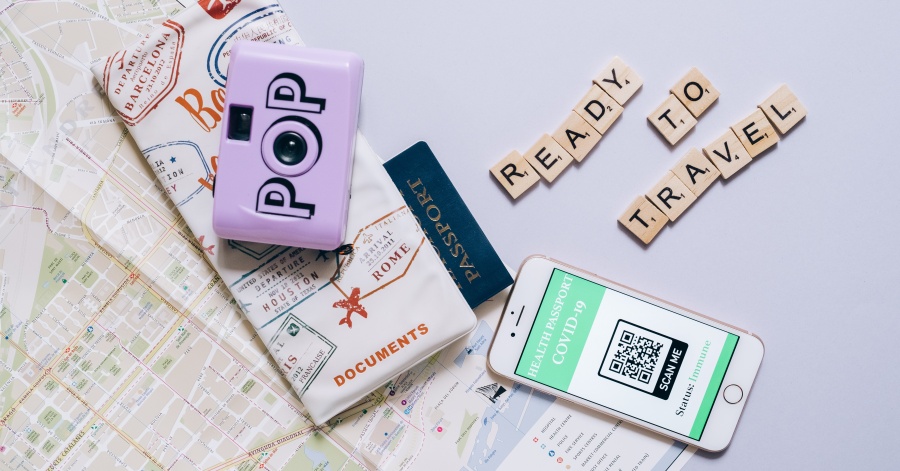 Requirements in renewing your passport
Renewing your passport is indeed a bit of a hassle; you need to compile loads of paperwork, and of course, you must personally be there until the tail end of the process. However, as a rule of thumb, you need to follow all the requirements and procedures for your passport to get renewed. While you are miles apart from your hometown, you must bear in mind that your passport is one of the best things you have. Therefore, to ensure your worthwhile, here are the following requirements you have to consider:
Personal appearance
Personal appearance is a must. All Filipino citizens who want to apply for passport renewal will have to appear in person. These applicants, regardless of age, will not be required to bring with them their photos as this will be taken on-site, including the fingerprints and signatures. Thus, it would be helpful to dress appropriately, remove all the unnecessary accessories and fix yourself decently during the picture taking. All of these are pretty important for you to know to have successful completion of the application.
Duly accomplished application form
The forms you'll need to complete for your application are easily accessible on the internet. You have to download, print, and fill in all the necessary information using black or blue ink. Here are the links that are helpful to you:
For the adult:
https://buenosairespe.dfa.gov.ph/images/DOWNLOADABLEFORMS/Renewal_Application_Adult01.pdf
For the minor:
https://buenosairespe.dfa.gov.ph/images/DOWNLOADABLEFORMS/Renewal_New_Application_Minor01.pdf
Bring your latest passport
For those brown passport that was issued before on the first of May 1995/green passport issued after on the same year/ Machine Readable Passport (MRC without IC Chip Logo) given in the year 2007, must bring the following requirements:
Birth Certificate issued by the Philippine Statistics Authority (PSA).
Additional requirement for a married woman:
Marriage Certificate issued by the Philippine Statistics Authority (PSA).
For an electronic passport, you must bring with you the original and photocopy of page 2 only.
Photocopy of visa issued/work permit/residence id card and other identification cards
Your IDs are the most important things you should have wherever you are. These items are also essential in renewing your passports as they will serve as the backbones of the completion throughout the process. Thus, it must be with you always when you plan to go to the Philippine embassy in Argentina for your passport renewal.
For dual citizen, present your original copy of the oath of allegiance
As part of your requirements, you must present your original copy of your oath of allegiance as having dual citizenship. It will be helpful to your entire renewal process and, of course, while staying as a foreigner in another country.
Passport renewal fee
Aside from those essential documents, you have to prepare for the renewal fee of USD 60 to process your passport renewal.
Additional requirements
Expediting the availability of a new passport
Passports are produced within the borders of the Philippines.  Thus, the Embassy has no control over anything that relates to this and even expediting its delivery. The Embassy can merely inform that a new passport will be available for pickup 6 to 8 weeks following the passport appointment date. With this, the Embassy is not responsible if the availability of a replacement passport is delayed due to unexpected events.
Renewal or travel with an expired passport
If you are one of the holders of an expired Philippine passport, you are left with no choice but to apply for a new one. And if an urgent matter needs to travel outside the country, you can send an email to buenosaires.pe@dfa.gov.ph with the subject line "Expired passport, need to travel" and must include the following:
Scanned image of the current Philippine passport
DNI/Cedula displaying the expiration date
After a while, the Passport Section will respond with helpful information to guide the applicant to complete its transaction.
Receiving your new passport
If you want to know the availability of your new passport, you can send a message through this email buenosaires.pe@dfa.gov.ph. In term of getting your new passport at the Embassy, you have first to compile these requirements:
Your current Philippine passport
Official Receipt
If you plan to claim it from your chosen representative, you have to prepare an authorization letter with your representative's copy of DNI/Cedula; otherwise, your new passport will not be released.
You can claim it from Monday to Friday, 9:00 AM to 5:00 PM.
As per the Philippine Law requirement, failing to get your passport in one year after being delivered to the Embassy will be deemed canceled.
Important things to remember
Amidst the threat of COVID-19, you have to make sure first that you are safe while processing your passport renewal. In addition, it will be worth ensuring to follow all the protocols, such as wearing your mask and being distant from everyone. On top of this, you should continuously be updated with everything happening within the jurisdiction of Argentina, as there might be further instructions that may change the schedule of the passport renewal.
It would be more helpful to you if, in the first place, you prepare and bring with you all the necessary documents beforehand; this will prevent you from going back and forth from your home to get the other papers. Aside from this, it will be hassle-free during the processing period and will also save your time and energy. Above all, you have to be alert all the time, especially in today's pandemic, as it is already expected that many people will renew their passports and you might have prolonged exposure to the public.
Summary
 In renewing your Philippine passports, you must be well-informed of all the procedures on what you will do throughout, especially today as we adjust to the new normal. This way will save your time and effort and let you come prepared during your application process. In addition, always remember to be safe as you will meet different people throughout the application, and you must also follow all the health standards protocol in the country. Lastly, it would be best if you continually keep in mind that you should always keep updated wherever you might be in the world, primarily when it comes to the basic requirements of validating your identity – your passport.
Contact information
Office Hours: Monday to Friday, 9:00 am – 1:00 pm and 2:00 pm – 6:00 pm
Address: Zapiola 1701, C1426AUI Buenos Aires, Argentina
Tel: (+54-11) 4554-4015, 4554-4856
Fax: (+54-11) 4554-9194
Duty Officer No: (+549-11) 6700-2333
Email: buenosaires.pe@dfa.gov.ph, pheba@fibertel.com.ar