On Thursday, the Department of Labor and Employment (DOLE) clarified that the temporary suspension of the deployment of Filipino domestic workers to Saudi Arabia was still in place.
Rolly Francia, the head of the Department of Labor and Employment's Information and Publications Service (IPS), refuted a fake government advisory that claimed that the ban had already been lifted.
Saudi Deployment Ban Still in Effect – DOLE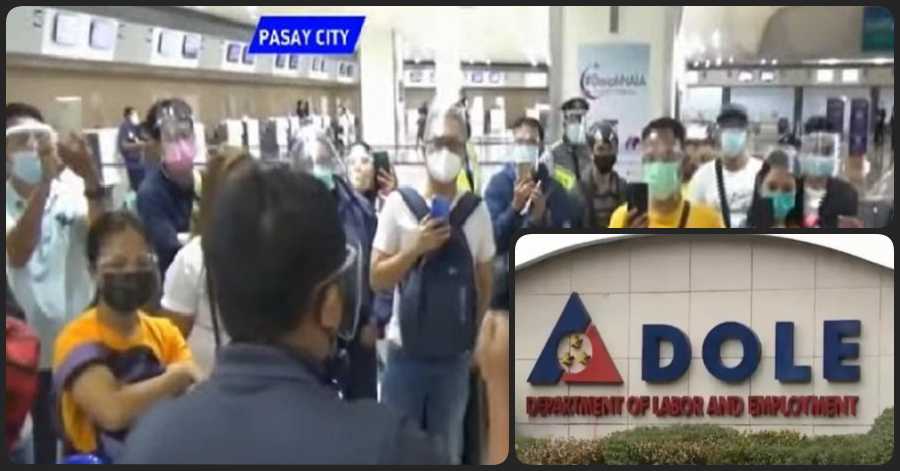 In a statement quoted in an Inquirer report, Francia clarified: "It is fake! There is no iota of truth to the content of that advisory. The suspension of deployment remains."
According to Francia, the head of the POEA has denied that he issued an advisory regarding the Department of Labor's policies. He noted that it was likely to confuse the public.
He noted that the document was made using an old advisory and its wording was changed to make it appear as if it's a valid issuance.
"Thus, it also suggests an intention to compromise the credibility of POEA and injure the current leadership of the agency," he added.
Meantime, the Department of Labor and Employment Secretary Silvestre Francia has ordered law enforcers to investigate the source of the false information disseminated about the agency.
"We intend to apply the full force of the law to whoever is behind this very criminal act which could undermine the welfare of our migrant workers," Francia said.
The Philippine Overseas Employment Administration (POEA) is still an attached agency of the Department of Labor and Employment (DOLE). Its functions will be assumed by a newly created department of migrant workers once it is fully established.
In November last year, Labor Secretary Silvestre Bello ordered Manila's labor agencies in Saudi Arabia to stop the implementation of new contracts for domestic service workers while a technical working group is crafting new verification rules for their deployment.
The issue involved over PHP4 billion worth of unpaid wages and end-of-service benefits, which the OFWs in Saudi Arabia were asked to pay.
Here's a video report on DOLE's temporary suspension of deployment ban in the kingdom of Saudi Arabia.
READ NEXT: PH, Saudi Agree to Intensify Labor Reforms