Nowadays, distance and time are no longer barriers to gaining meaningful access to information and education all thanks to the power of technology.
This was exactly how an OFW in Saudi managed to realize his dreams of finishing a degree in college, and even being recognized as Magna Cum Laude for his efforts, patience, and determination.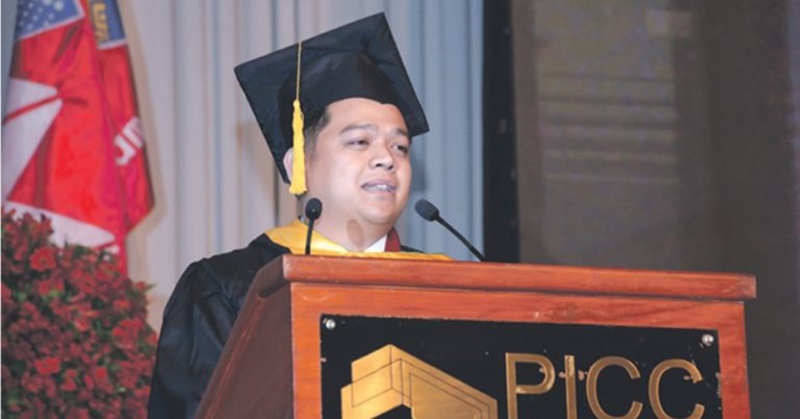 OFW in Saudi Graduates with Honors Through Online Education
The merited OFW, Ferdinand Gueco, as do many typical Filipinos lived a challenging life when he was young. And because of his circumstances, Gueco had to stop schooling to find work opportunities for his family until he ended up working as an OFW in Saudi Arabia, as shared in a feature by the Business Mirror.
Despite earning his own money abroad, he still felt incomplete and wanted to pursue his lifelong dream of obtaining a college degree.
Fortunately, he was able to come across online courses offered by a computer school in the Philippines.
Gueco shared, "I graduated high school back in the year 2000, and I felt it will be challenging. I was so insecure and questioned myself whether I can still be a person who can perform academically."
He then enrolled in Bachelor of Science in Business Administration program major in Management Information System.
Commenting on his journey, Gueco said: "Being an OFW is already an arduous endeavor even more as you commit to further study. Aside from taking a significant chunk from my monthly budget, I had to ensure I used my time wisely, focusing on studying with the limited time I have."
And after four years of sticking to his commitment to finishing his studies while balancing his work and family life, Gueco finally graduated in May.
However, the OFW did not only receive his diploma, but his academic performance through those years was even recognized when he earned the Magna Cum Laude distinction from the school.
Not long after he received his diploma, the benefits of Gueco's achievement and efforts soon paid off.
He shared, "I recently applied to another company and immediately was about to be hired. My current company, though, found out I was then graduating and decided to keep me and gave me a counteroffer that's more than what I expected."
He is now a senior purchasing specialist at the Saudi Arabia-based company where he works.
If there's one important lesson we've learned from Gueco's story, it is distance and time should not hinder us from realizing our goals because there are now plenty of available platforms (means) for us to pursue education or to find work.
Congratulations, Ferdinand Gueco! You are an inspiration not only to the OFW community but also to everyone who has a dream and is feeling the pressure from their circumstances in life and thinking if they can realize their dreams for the future. Your story, indeed, showed us that WE ALL CAN!
ALSO READ: Former Fish Vendor is Now Owner of a College in London