Two Filipinos were reportedly killed while another was injured as the truck they were riding drove off into the sea on the island of Palau last September 29, as confirmed by the Department of Foreign Affairs last Thursday (October 3).
In a statement released by the foreign affairs department, the three Filipinos figured in an accident involving a flatbed truck that lost control and fell into the sea in Palau, an island country in the western Pacific Ocean.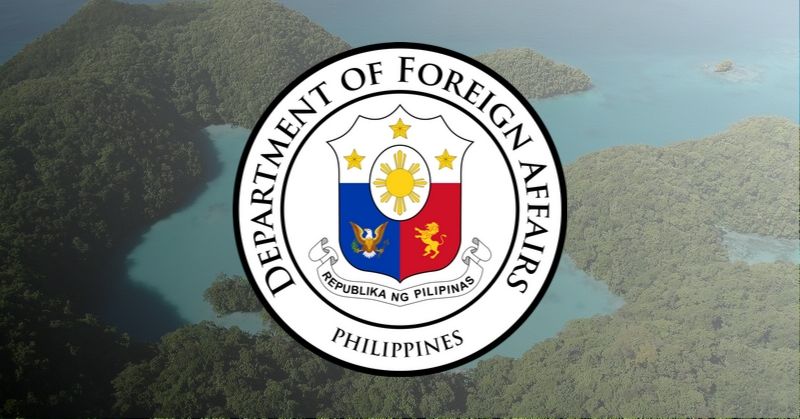 Truck Falls Off into the Sea, Kills 2 Filipinos, 1 Injured – DFA
According to Consul General to Agana Marciano de Borja said they are working closely with Palau authorities to immediately repatriate the remains of the victims as well as to obtain additional details on the accident, as shared in a report by ABS-CBN News.
The initial investigation released by Palau authorities revealed that there was no foul play involved in the incident.
According to the DFA, the Filipinos' employers, will shoulder the cost of shipping the remains back to Manila and that the consulate is ready to provide assistance to the survivor as needed.
Tragic and unfortunate as this news is, it's good to know that the Filipinos' employers took responsibility for repatriating their employees' remains back to the Philippines, and again, as always – the Philippine Consulate readily extended its assistance to the victims, as well.
These are just some of the things that OFWs risk when working abroad. Although foul play has been initially ruled out for the incident, this reinforces the fact that OFWs need to get work only from legitimate companies or businesses that will provide necessary support in times such as these.
The only way to ensure this is by getting work only from POEA-accredited companies and job postings. Also, depending on the nature of the job offered, employees are eligible to apply for benefits such as hazard pay on top of the provisions stated in the contract, as well as those mandated by the law in your host country.
To get more information on how to find legitimate recruitment agencies and job postings for work abroad, you may visit the POEA website to verify the status of your employer or the company you work for.
Additionally, you may request relevant information or assistance in the Philippine Embassy designated in your host country regarding services and benefits related to your employment in the country.
ALSO READ: OWWA Launches OFW Distress Hotline