You might have experienced being asked to provide an SPA or special power of attorney to transact on your behalf, especially when you are currently out of the country. Certain situations that would require an SPA include: You are abroad and cannot make transactions on your property; You have a medical emergency but cannot be reached in time to sign documents that can be used to facilitate the resolution of the issue; Your child is traveling with their passport. As there are many legal and practical uses for an SPA, especially for OFWs, it's important that you have a basic understanding of what it is, who can use one and how you can prepare for this document.
This guide will explain all the details of an SPA and provide you with the resources you need to prepare for this document. We'll even share our template that you can easily download and use. Keep on reading!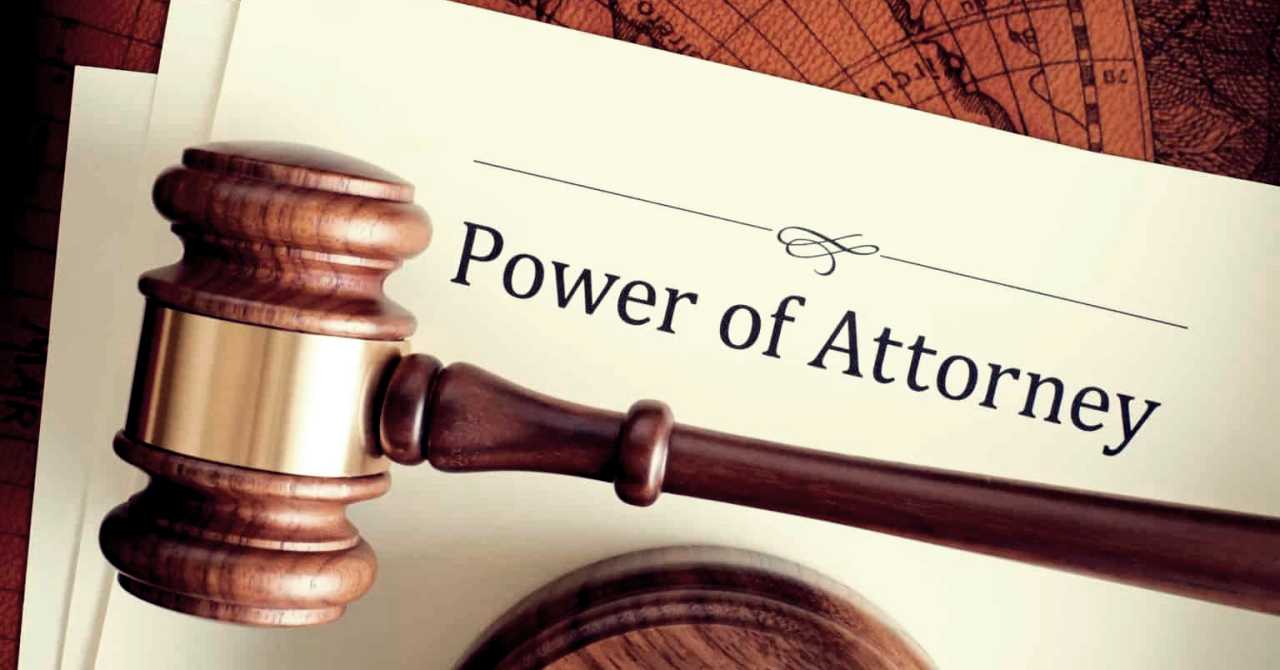 What is a Special Power of Attorney (SPA)?
A Special power of attorney is a legal document allowing a person to act on behalf of another individual.
This type of legal document clearly states the circumstances under which an agent can act on behalf of a principal.
This legal document is commonly referred to as a limited power of attorney. It allows an agent to perform certain actions on behalf of a principal.
What Are the Different Types of Power of Attorney?
Before we move on, it's important to distinguish between the different types of SPA – there are only two – so you would know which one you need to get.
1. General Power of Attorney
A general power of attorney is a legal instrument that allows another person to manage and control their property and business.
2. Special Power of Attorney
A special power of attorney is a type of legal tool that allows a representative to perform a specific task for you. It can also be used for certain transactions in the Philippines, such as the sale of real estate.
The Difference Between Special Power of Attorney and General Power of Attorney
A general power of attorney grants the agent considerable authority. The agent may represent the principal in virtually all circumstances. For instance, the agent can make medical, legal, financial, and business decisions.
A special power of attorney specifies the authorized actions of the agent. You may, for instance, form a specific power of attorney, allowing only your spouse to purchase or sell your real estate. You might construct a second special power of attorney that gives a manager of your business the authority to operate your business or make certain decisions in your absence.
In other words, special powers of attorney enable you to be more specific and limit the agent's authority to particular transactions or circumstances.
Who can get an SPA?
A special power of attorney can also be used by people who need to manage their assets or sign documents.
By that definition, OFWs are among those who often require an SPA. However, the law limits specific powers of attorney to those at least 18 years old and of sound mind. Suppose you need help managing your affairs in the Philippines. In that case, it's best to contact an attorney who can draft a power of attorney that specifies what authority is granted and under what circumstances it can be used.
Who Can Be Your Agent or Attorney-in-Fact?
You can appoint someone to serve as your representative if you are fully trusting them. They must also be of legal age.
Instances You Can Use a Special Power of Attorney
In certain cases, a special power of attorney is needed to ensure that the transactions made are valid. This type of power of attorney ensures that the agent or representative can perform the tasks properly.
Make such payments as are not usually considered acts of administration;
Effect novations which put an end to obligations already in existence at the time the agency was constituted;
Compromise, to submit questions to arbitration, renounce the right to appeal from a judgment, waive objections to the venue of the action, or abandon a prescription already acquired;
Waive any obligation gratuitously;
Enter into any contract by which the ownership of an immovable is transmitted or acquired either gratuitously or for a valuable consideration;
Make gifts, except customary ones for charity or those made to employees in the business managed by the agent;
Loan or borrow money unless the latter act be urgent and indispensable for the preservation of the things which are under the administration;
Lease any real property to another person for more than one year;
Bind the principal to render some service without compensation;
Bind the principal in a contract of partnership;
Obligate the principal as a guarantor or surety;
Create or convey real rights over immovable property;
Accept or repudiate an inheritance;
Ratify or recognize obligations contracted before the agency;
Any other act of strict dominion.
In addition to the above, some common uses for an SPA include:
File tax returns;
Claim government benefits;
Maintain business interests;
Manage bank accounts, cash, and even safety deposit boxes;
Sell, mortgage, or manage assets and properties;
Settle claims;
Enter contracts;
Plan estate and financial gifts;
Receive bank loan;
Submit the NBI application and claim NBI clearance;
Apply for, renew, or claim a PRC license;
Apply and claim a driver's license;
Request for birth certificate and marriage certificate from PSA;
Receive a birth certificate and marriage certificate from PSA.
While these are some of the limitations of a special power of attorney:
A special power to sell that does not include the power to mortgage;
A special power to a mortgage that does not include the power to sell;
A special power to compromise that does not necessarily authorize submission to arbitration.
This means that if you have given your agent a special arrangement to sell your property, they cannot mortgage it. The task is only for selling or mortgaging.
How To Execute a Special Power of Attorney in the Philippines if You're Abroad
Executing a special power of attorney in the Philippines is not difficult if you're within the country. However, things get more complicated when you're abroad. You may still give your agent a special power of attorney and allow them to handle all the tasks related to your property sale or mortgage, but there are limitations to this process.
For one, you may not be able to sign the document in person and must instead have it signed by an authorized representative who you have given power of attorney. This means that your representative must be present when you're signing the document, and they will also need to sign it. The other option is to appoint someone with power of attorney to sign on your behalf.
What is a Consularized SPA?
A consularized power of attorney is a type of legal document that allows overseas Filipino workers to assign a representative to their home country. It can be done at the Philippine Embassy.
Uses of a Consularized SPA
A Consularized SPA can be used to authorize someone else to act on your behalf.
Requirements to get a Consularized SPA
If you would like to get a Consularized SPA, you will need to provide the following:
Photocopy of the first and last page of your Philippine passport;
Valid Philippine-issued government ID (only if the passport is not available, although some may require both the ID and passport);
Personal appearance;
Two witnesses (should be of legal age and also personally appear with you in the Embassy during the execution of the SPA);
Valid IDs of witnesses;
Notarial fee (amount varies per country).
How to get a Consularized Special Power of Attorney Abroad
#1: Visit the Philippine Embassy's website and download a copy of their Special Power of Attorney form. Fill it out, print it off, sign in front of a witness (who will also have to sign your form).
#2: Find the nearest embassy and go there with your witness/es and documents. Make sure to sign all documents in front of consular officers.
#3: Pay the fee/s. The notarial fee for a Philippine document is 1,500 to 3,000 pesos plus an additional cost for the courier service.
#4: Please wait to be contacted by the officers if they require more information or if the document is ready for pick-up. Three business days are typically required to process the document.
#5: Claim your Consularized SPA and mail it to your Philippine representative.
FREE Special Power of Attorney Template for Use
Now that you've learned about the basics of consularization and how to prepare a Special Power of Attorney in the Philippines, you can download our free template here.
Just click on the link below to download the .doc file. The template has a blank form that you can fill in with your information, and it also includes text in red to indicate the parts you should fill in with specific information.
Alternatively, you can have a notary public or lawyer in your home country notarize and legalize the document with the help of a Filipino lawyer.
Video: SPECIAL POWER OF ATTORNEY: ANO AT PARA SAAN BA ITO?
Are you looking for a way to keep your affairs in order without taking the time and energy to manage them yourself?
A Special Power of Attorney might be the perfect solution for you! This helpful video will give you everything you need to know about the benefits of a Special Power of Attorney, from how to create and sign it to how it can save you time and money.
With a Special Power of Attorney, a trusted individual can manage your affairs on your behalf, so you don't have to. Don't wait any longer – watch this video now and learn the special power of attorney!
Frequently Asked Questions
1. How much does it cost to have a Special Power of Attorney?
Notarization costs can vary widely, depending on where you do it and who does the notarizing. Rates could range from as little as Php 500 to more than PhP 1, 000 or even higher.
2. Can the Special Power of Attorney be revoked?
You can revoke the special power of attorney anytime. In order to do so, you must first create a new document called "Revocation of Special Power Of Attorney." This will notify your representative that you no longer want them to represent you. After signing the document, it will be considered effective.
The following circumstances, however, do not allow rescinding a SPA: The contract is a bilateral one that depends on the agreement; the contract is a means to fulfill an obligation already contracted; or a partner is appointed manager of the partnership in the contract of partnership and his removal from management would be unjustifiable.
Simply put, as a principal, you can't revoke the SPA granted to another individual. The tasks under the contract are the means to carry out the obligations under the agreement, and an existing contract can't be carried out.
3. Does Special Power of Attorney have an expiry date?
The type of Special Power of Attorney that was made can affect its effectiveness. For instance, if the agreement only stated that it would be valid for a certain period, then it would cease to be effective after that period. On the other hand, if it didn't specify a validity period, then it would remain in effect until the agreement is revoked.
4. The Principal is already an Attorney. Can an Attorney notarize his or her own Special Power of Attorney?
No. According to the Rules on Notarial Practice, an attorney (or a notary public) cannot attest to the authenticity of any document if he or she is a party to it.
5. Is it okay to make one Special Power of Attorney for each family member, assigning that person to pick up documents from the DFA office on our behalf?
There is no limit to the number of representatives that may be used in a power-of-attorney document as long as each one's name is included.
6. Do all the signatories need to be physically present in front of the notary public in order for the Special Power of Attorney to be notarized?
Yes, all parties who signed the SPA must be present before a notary public at the time of the document's notarization.
However, if a person is unable to sign a document, the notary can sign on his behalf provided that: The person directs the notary; two witnesses are present; all three sign their names, and the notary notes this fact below his signature.
Although the notary public generally must only perform notarial acts within his business and regular place of work, he can still perform the act in a medical facility or hospital if the person signing the document is incapacitated.
Due to the situation involving the Covid-19 outbreak in the country, the Supreme Court issued an interim rule that allows video conferencing facilities in certain cases. This means that documents can be notarized through video conference without the notary public needing to attend to them. The interim rule is still valid until the Supreme Court issues a final ruling.
7. Can foreigners or non-Filipino citizens execute a Special Power of Attorney to be used in the Philippines?
A principal does not need to apply for a Philippine passport to get a SPA. Foreign nationals can also execute a Spa in the country.
If you are in a country where the Philippine consulate can't consularize your application, you have to check with the local consulate.
In India, the Philippine Embassy doesn't provide notarial services to non-Filipino nationals. On the other hand, the German Embassy allows the notarization of Spa applications by foreign nationals. The Philippine consulate in Los Angeles, California, or the UK doesn't require the principal's citizenship to apply for a Spa.
If the notarization of the Spa application is not possible in the Philippine consulate, you can still use an Apostillized document. This type of document is valid and can be accepted in the Philippines.
8. What is an Apostillized document? How do I Apostillize a Special Power of Attorney?
An apostillized document, also called an anagram, is a type of public document that a foreign country's competent authority can issue. It can be used for various purposes, such as marriage or death certificates. An example of an anagram is the confirmation that a foreign government has authorized a public document.
The Philippine consulate used to affix or authenticate the red ribbon to foreign documents. On May 14, 2019, this procedure no longer exists. You must now obtain an Apostille.
You need to go to a notary public in the country where you live to have your Spa legally converted to a public document, which will do so according to the law of that nation. After the notarization, you need to get the necessary certification from the competent authority in your country.
Final Thoughts
When it comes to taking care of your affairs and managing your assets, it's important to have the right support. A Special Power of Attorney (SPA) letter is the perfect solution for ensuring that your wishes and needs are considered.
Acting as an authorized representative on your behalf, an SPA letter lets you designate someone you trust to make decisions on your behalf without your continued supervision. With an SPA letter, you can rest assured that your interests will always be taken into account.
We hope that you've gained some invaluable information from this guide. We hope that you can use it to make an informed decision on whether or not to get an SPA letter, and how to go about doing so.
DISCLAIMER: This post is only intended to provide general legal information. It is not intended to be legal advice or an opinion on any specific facts. If you have questions, please consult a licensed attorney in your location.
READ NEXT: Complete List of Valid Philippine IDs You Need to Have as a Filipino