We, Filipinos, are big fans of rice. We could even go so far as to say that rice is one of the most important foods in our daily diet. It's cheap, easy to cook and eating it with some meat or fish makes a complete meal. We love it so much that most, if not all, eat rice three times a day! This is a very good point as to why setting up a bigasan or rice retailing business in our country is a very profitable venture.
In this guide, we share with you the basics, steps, and some tips on how to set up and run a successful rice retailing business. Keep on reading to learn how to get started.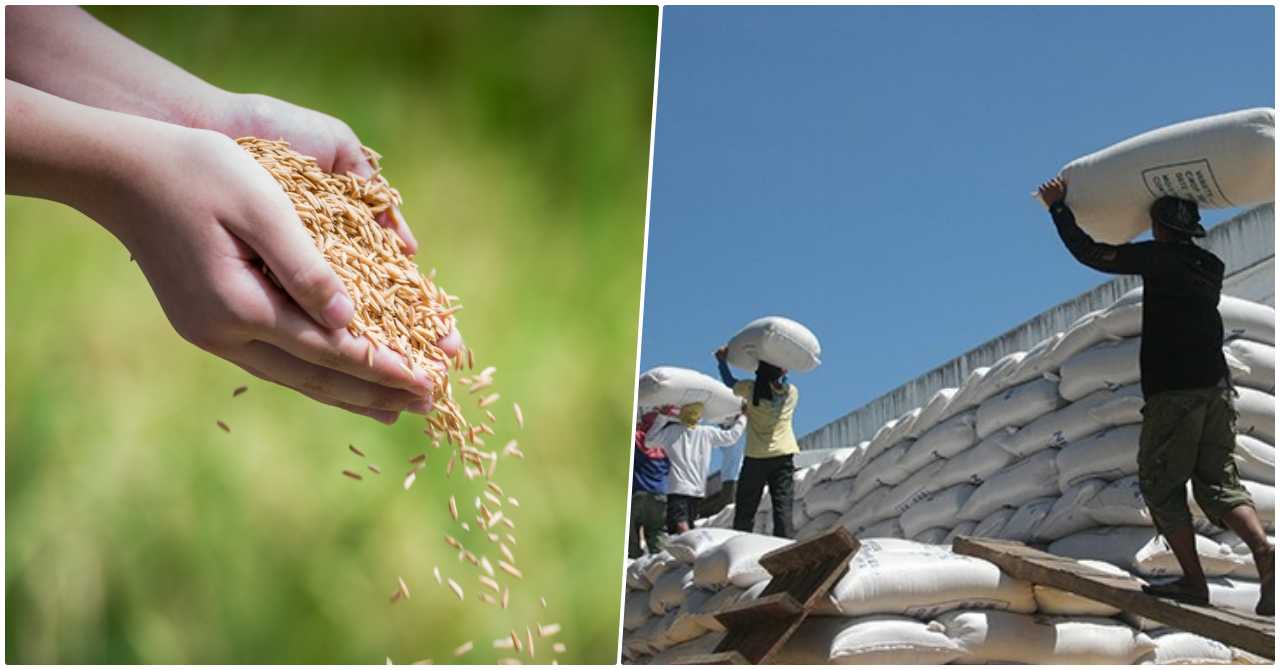 What Is a Bigasan or Rice Retail Business?
A bigasan is a type of retail store that sells various types of rice. In the Philippines, this type of store is usually carried out in a simple storefront. The name of the different varieties and their corresponding prices are displayed on the bags.
In order to complete the transaction, customers must provide the store's staff with the requested amount of rice. The staff will then weigh it and place it in a bag for the customer to pay for.
Although there are specialized stores that only sell rice, there are also other outlets that carry rice. These include sari-sari stores.
Bigasan Business Components
Of course, a bigasan, just like any other business, requires certain components to function. These components are interrelated and cannot be separated from each other. For example, the business needs to have a product or service to sell to customers. It also needs a place where its customers can purchase these items—a storefront or online store. Here are some of which you need to familiarize yourselves with:
1. Capital
The amount of capital you need to start a bigasan business depends on your business model. You can begin a retail operation with as little as PHP 50,000, while franchising may require an initial investment of up to PHP 300,000.
If you're not yet sure which business model is ideal for you, don't worry! We'll also touch on that as we go along.
2. Customers
Bigasan customers include residences, restaurants, hotels, and other establishments that sell rice meals.
Finding customers for this kind of business is not that hard since you're selling a food product, and in our country, rice meals are a staple.
But if you're wondering what a good way to reach your customers and grow your business is to approach establishments that sell rice meals and propose a partnership. As an alternative, you can also go online and use social media to reach out to potential customers.
3. Competitors
Your competitors are other rice wholesalers. Supermarkets have a different client base since they sell rice at least 50% more expensive than you do.
Again, don't be scared about the competition. You just have to find a place where there's a strong market, but not enough suppliers. And from there, just ensure that you deliver high-quality products at a good price, and your business should thrive.
4. Who should start a Bigasan business?
A Bigasan business can be started by anyone who wants to be their own boss, but prefers a low-maintenance retail store with an established customer base. That, in itself, is a great advantage for anyone, especially OFWs, who are looking to start a business but are not quite sure about their choice of industry. Furthermore, Bigasan is also a good business for anyone who wants to provide for their family and earn a steady income without working long hours in an office.
Pros and Cons of this Business
There's a steady demand for rice since most Filipinos eat rice every day. As such, you'll have to do very little marketing to get customers. Rice is also one of the cheapest food items available in the country—meaning it can generate profits that can sustain your business!
On the other hand, rice is vulnerable to pests if stored improperly, and its quality deteriorates over time. It's also difficult for rice sellers to differentiate themselves from competitors other than by offering lower prices.
That being said, there is no perfect business, but what's important is that you find one that meets your needs and fits in with your lifestyle.
How Does a Bigasan or Rice Business Make Money?
When a rice business purchases its bags from a wholesaler, it adds a "patong" or a "markup" to the cost of the product. After that, the business decides on the price that it will sell to its customers. The profit from selling the rice goes to the rice business.
It is typically hard to have a large margin unless you buy in bulk. This is the reason why a rice business with a high capital requirement usually has difficulty operating.
As to how much you can earn from this business, this will depend on the type of rice you sell and how much you charge for it. The price is determined by the supply and demand in your area, as well as by the quality of your product.
What You Need to Get Started with Your Bigasan Business
So you've already looked into the pros and cons of this business and have decided to start your own rice business. What are the things you need to have? Take note of the following:
1. Secure an NFA License
To start a rice business, you need a National Food Authority (NFA) license. The law states that every rice business must be approved by the NFA first.
But don't worry—you can get an NFA license by filling out an application form at the NFA office in your area, paying the P100 application fee and submitting it along with other requirements like a business plan and inventory list.
The NFA will review your application and approve or deny it within 30 days.
2. Register Your Business
Next, you'll need to register your business. There are three types of entities you can register with: sole proprietorship, partnership or a corporation.
For sole proprietorships, register with the Department of Trade and Industry (DTI).
For partnerships and corporations, register with the Securities and Exchange Commission (SEC). You can find more information at those offices or online.
3. Pick a Good Location
One of the most important factors that you need to consider when it comes to starting a rice dealer business is the location. Having a bigasan business is very important, as it will allow you to attract many people who go to the market every day. You can also start a rice business in rural areas or downstream regions.
If there's a high demand for rice, you can start a rice dealer business in a place where there's a lot of demand. This can be done if you're the only one selling at a certain area or street.
4. Invest In Proper Storage For Rice
Rice spoils quickly and will deteriorate within three months. The best way to prevent it from going bad is to use the "first-in, first-out" (FIFO) method, which ensures that sacks of rice are used in order from oldest to newest.
Pests like bukbok (weevils) are rice's worst enemy. To prevent infestation, you should always clean and sanitize your storage area.
5. Prepare Your Capital
You must have money to start a business. The question is how much capital do you need? With a bigasan business, you can adjust your budget to cover your expenses.
You can spend as much money as you want, or start small with as little as you can. For instance, you can have a bigasan store for just P60,000.
Before you start a bigasan business, it's important that you take into account the various expenses that will be involved in running it.
6. Source the right equipment
As we mentioned, rice can spoil easily and so you need to have a space where you can keep it. This is why the National Food Authority requires that all rice traders have an equipment such as weighing scale, rice boxes and signboard (45cm wide x 75cm long).
Price tags that show the price per kilogram of each variety are also needed so customers will know how much they have to pay for each kind before they buy it.
7. Find suppliers
Next, you need to find out where to buy your rice from. You can ask around or do your research on the internet. Then, try to negotiate with each supplier so that you can get the best deals for all of them. Select the best suppliers, but don't neglect the others; you may need them later too.
8. Identify your target market
In addition to thinking about your location, you also need to consider who your target customers are. These are the people who will be the majority of your customers, so it's important to get this step right. You could target people who frequent palengkes or even just your neighbors or those near your barangay. Then, you just need to market to them!
9. Offer deliveries, especially during the pandemic
One of the most important factors you should consider when it comes to your bigasan business is accessibility. Since the pandemic started, most people can't go outside to buy rice. You can provide a delivery service similar to what a water refilling station does.
This offer is only good if an individual orders a 50-kilo bag or one cavan of rice. Otherwise, it would be too expensive for you. You can also charge a flat fee for delivery.
10. To Franchise or Not
Today, there are many types of businesses that offer franchises. These include hotels, fast food restaurants and grocery stores, among others.
For new business owners, franchises are a great way to get started since they already have brand recognition, products and marketing in place.
Retail or Wholesale Rice Selling
You can start a rice dealer business if you plan on selling the product. You can register with the DTI or SEC for a single proprietorship, a corporation, or a partnership. You can also join a cooperative to start a business.
To start a rice dealer business, you must secure a license from the NFA. This government agency makes sure that you have the necessary equipment, such as a storage area and calibrated weighing scales. You also need to produce a green signboard that has your name and the control number of the NFA. It must contain a seal and your license's renewal every year.
The minimum investment that you need to make to start a rice dealer business is about PHP30,000. Since this is a staple food for Filipinos, potential buyers are already there. There are several rice dealership business tips that you can learn.
Tips for Starting Your Bigasan Business
Here are some tips to ensure that you're not missing anything and your bigasan business is all set to go:
1. Make sure that your space is clean and tidy. This will make customers feel comfortable and safe when buying rice from you.
2. Have a good supply of bigas in case many buyers want to buy at the same time.
3. Learn how to properly pack the rice and make sure that it is tightly sealed.
4. Choose quality bigas so that you can earn good money from your customers
5. Make sure that your prices are reasonable so that buyers can afford them
6. Be polite, courteous and friendly when talking with customers. Do not be rude or appear uninterested when a customer asks questions about the rice or your business.
7. Test the quality of the rice before selling it by cooking some and tasting it. If there are any problems with the taste, do not sell it until you have addressed them.
8. Make sure that you have enough change for your customers.
9. Have a sign that says "Bigasan for Sale" outside of your stall so that customers will know where to find you
10. Do not sell too much of the rice to one customer because this could cause problems with other buyers who want to purchase some as well.
11. While transporting rice, make sure that you use good quality rice bags.
Frequently Asked Questions
1. Is bigasan business profitable?
Rice is a staple food in our country, and it is a profitable business for retailers. There are various types of rice that people can choose from, such as long grained, aromatic, white, and glutinous. These are the preferred ones for daily meals, as well as native sweets.
2. How Much Capital Is Required To Start A Rice Business In The Philippines?
For franchises and retailers, the required capital is 50,000 and 250,000, respectively. This is for people who want to sell products that have an existing market.
3. How to boost your Bigasan business?
Small discounts can be a great boost to your bigasan business as your customers will most likely refer you to their friends. Also, some suppliers will require retailers to have a certain amount of rice in order to supply them.
4. What is the first in first out method?
One of the most important factors that you should consider when it comes to keeping your rice products fresh and high-quality is using the "first-in, first-out" method.
This method ensures that the rice doesn't go beyond its shelf life. In addition, you should regularly clean and disinfect your storage area to prevent pests from wreaking their effects.
5. How to get discounts on rice?
You can make a list of the local rice suppliers in your area and connect with them. Having a good relationship with them will allow you to receive better prices.
6. Why is it important to put a portion of the budget for rice?
Having a portion of the budget allocated for rice can help prevent problems with suppliers.
7. What do you need to register a bigasan business with?
Individuals who are sole proprietors or are operating as a corporation or partnership are required to file documents with the DTI and SEC.
8. Why is offering a wide selection important for a bigasan business?
Providing a wide variety of products and services makes it easier for customers to do business with you.
Final Thoughts
Starting a bigasan business in the Philippines is a great way to become your own boss, build a profitable business, and make a positive impact in the community. It is an affordable way to get into business that has a long history of success in the country.
As a business, you can provide a valuable service to the people of the Philippines and become an important part of their lives. With the right marketing and business strategy, a bigasan business can be a successful and profitable venture. So why wait any longer? Start your own bigasan business today and make a difference in the lives of many.
We hope this guide has helped you better understand what a bigasan is, how it works in the Philippines, and why you should consider starting your own business. If you have any questions, please don't hesitate to comment in the section below.
READ NEXT: How to Start a Business in the Philippines: Easy Tips from DTI