There's plenty of reasons to go visit an SSS branch, but whatever your reason is, there's supposed to be at least one in every city or province at the very least. For those of you who are based in Manila or NCR, here's a list of branches and offices in SSS Manila or NCR region.
Read: How to View SSS Contributions Online
Some may not be full service as others are, but we've rounded up a list of these branches all over the country. Here's everything you need to know about the SSS branches in your area.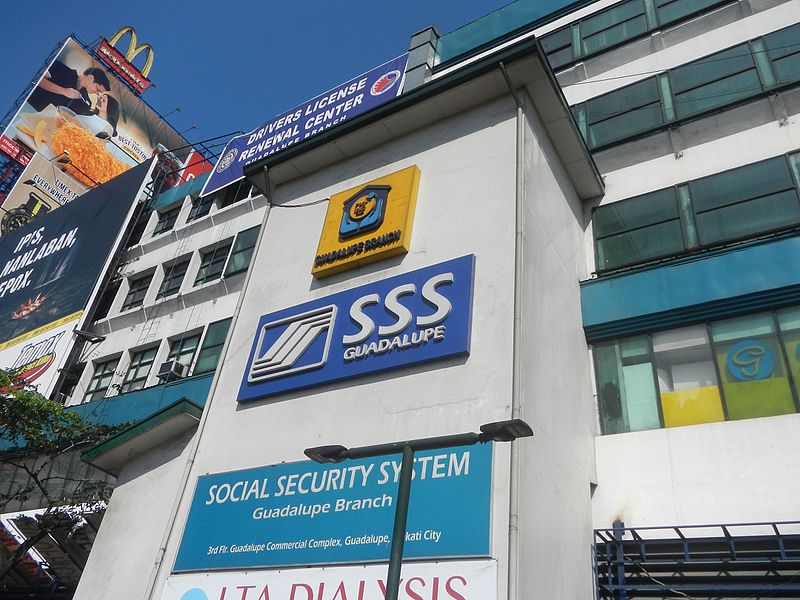 There's a lot of SSS Branches nationwide for every Filipino to have easy access to, and we've got the complete list and where to find them.
LUZON
AGOO
Address: 3RD FLOOR B & D BUILDING MC ARTHUR HIGHWAY, SAN ANTONIO, AGOO 2504 LA UNION
Contact Numbers: Tel No. 63 (072) 6822779
Branch Head/Officer-in-Charge: ACTING BRANCH HEAD I: RODERICK MAMARIL ANDRADA
Email Address: andradarm@sss.gov.ph
ALAMINOS
Address: AMA BUILDING, MARCOS AVENUE, PALAMIS, ALAMINOS 2404 PANGASINAN
Contact Numbers: Tel No. 63 (75) 6960752 Fax No. 5515908
Branch Head/Officer-in-Charge: BRANCH HEAD I: JOSE ALVIN MALOGAN ALTRE
Email Address: altrejm@sss.gov.ph
ANGELES
Address: LEVEL 3 MARQUEE MALL BUILDING, FRANCISCO G NEPO AVE, PULONG MARAGUL, ANGELES CITY 2009 PAMPANGA
Contact Numbers: Tel No. 63 (045) 3220164 Fax No. 3222984
Branch Head/Officer-in-Charge: BRANCH HEAD II: NORMITA M CRUZ
Email Address: cruznm@sss.gov.ph
ANGELES PEC
Address: LEVEL 3, MARQUEE MALL, FRANCISCO G. NEPO AVE., PULUNG MARAGUL, ANGELES CITY
Contact Numbers: Tel No. (045) 304-4158, (045) 304-1912, (045) 304-1921, (045) 304-4136, (045) 304-4146, (045) 304-4149
Branch Head/Officer-in-Charge: ISABEL V. SAMSON
APARRI, CAGAYAN
Address: CARTAGENA BLDG., QUIRINO CORNER R. F. BALISI STREET, BARANGAY CENTRO 2, APARRI 3515 CAGAYAN
Contact Numbers: Tel No. 63 (078) 822-8256
Branch Head/Officer-in-Charge: ACTING BH II: JANET DELOS SANTOS CANILLAS
Email Address: canillasjd@sss.gov.ph
BACOOR
Address: JOLLY HOME APARTELLE, AGUINALDO HIGHWAY COR. COASTAL ROAD, TALABA 7, BACOOR CITY 4102 CAVITE
Contact Numbers: Tel No. 63 (046) 4722368 Fax No. 4722318
Branch Head/Officer-in-Charge: ACTING HEAD: JOSEPHINE SALIGUMBA HIPOLITO
Email Address: hipolitojs@sss.gov.ph
BACOOR PEC
Address: JOLLY HOME APARTELLE, AGUINALDO HIWAY COR COASTAL ROAD, TALABA 7, BACOOR CITY
Contact Numbers: Tel No. (046) 472-2368, (046) 472-2319, (046) 472-2246
Branch Head/Officer-in-Charge: MA. CHRISTINA LOURDES C. REYES
BAGUIO
Address: SSS BUILDING, HARRISON ROAD, BAGUIO CITY 2600 BENGUET
Contact Numbers: Tel No. 63 (074) 44423705 Fax No. 4442929
Branch Head/Officer-in-Charge: BRANCH HEAD III: NANCY MANGOANIT UMOSO
Email Address: umosonm@sss.gov.ph
BAGUIO PEC
Address: SSS BUILDING, HARRISON ROAD, BAGUIO CITY
Contact Numbers: Tel No. (074) 444-2929, (074) 442-3705, (074) 446-0360, (074) 444-8073
Branch Head/Officer-in-Charge: ZENAIDA M. EVANGELISTA
BALANGA
Address: G/F WONG CHUN KAR BLDG., ROTARY AVENUE, BALANGA CITY 2100 BATAAN
Contact Numbers: Tel No. 63 (047) 237-3349 Fax No. 237-0738
Branch Head/Officer-in-Charge: BRANCH HEAD: JOEL Y. VILLAFUERTE
Email Address: villafuertejy@sss.gov.ph
BALANGA PEC
Address: G/F WONG CHUN KAR BLDG., ROTARY AVENUE, TENEJERO, BALANGA CITY, BATAAN
Contact Numbers: Tel No. (047) 237-3349
Branch Head/Officer-in-Charge: AILEEN R. REYES
BALAYAN
Address: 2/F NEW PUBLIC MARKET, PLAZA MABINI STREET, BALAYAN 4213 BATANGAS
Contact Numbers: Tel No. 63 (043) 921-1354 Fax No. 921-1354
Branch Head/Officer-in-Charge: ACTING BRANCH HEAD I: JULIETA BANZUELA COMPUESTO
Email Address: compuestojb@sss.gov.ph
BALER
Address: CORDIAL BLDG., NATIONAL HI-WAY, BGY. SUKLAYIN, BALER 3200 AURORA
Contact Numbers: Tel No. 63 (042) 209-4261 Fax No. 209-4261
Branch Head/Officer-in-Charge: ACTING BRANCH HEAD I: CHRISTIAN CAMPOS CATACUTAN
Email Address: catacutancc@sss.gov.ph
BALIUAG
Address: G/F & 2/F, AC BUILDING, B.S. ACQUINO AVENUE, TANGOS, BALIUAG 3006 BULACAN
Contact Numbers: Tel No. 63 (44) 797-8871 Fax No. 766-1162
Branch Head/Officer-in-Charge: BRANCH HEAD I: MARITES ANRES DALOPE
Email Address: dalopema@sss.gov.ph
BALIUAG PEC
Address: AC BLDG., DONA REMEDIOS TRINIDAD HIGHWAY, BALIUAG, BULACAN
Contact Numbers: Tel No. (044) 766-1162, (044) 797-8871
Branch Head/Officer-in-Charge: SANIATA MILAGROS SUMANGIL
BANGUED
Address: SEARES BUILDING RIZAL STREET, BARANGAY ZONE 5, BANGUED 2800 ABRA
Contact Numbers: Tel No. 63 (074) 752-7476 Fax No. 752-8170
Branch Head/Officer-in-Charge: ACTING BRANCH HEAD I: EDWARD GARAN URUA
Email Address: uruaeg@sss.gov.ph
BATANES
Address: BATANES PROVINCIAL CAPITOL, BASCO 3900 BATANES
Branch Head/Officer-in-Charge: ACTING BH II: JANET DELOS SANTOS CANILLAS
Email Address: canillasjd@sss.gov.ph
BATANGAS
Address: SSS BLDG., NATIONAL HIGHWAY, KUMINTANG ILAYA, BATANGAS CITY 4200 BATANGAS
Contact Numbers: Tel No. 63 (043) 723-3873 Fax No. 723-0766
Branch Head/Officer-in-Charge: ACTING BH II: JESSICA MIRAL AGBAY
Email Address: agbayjm@sss.gov.ph
BATANGAS PEC
Address: SSS BLDG., NATIONAL HIWAY KUMINTANG ILAYA BATANGAS CITY
Contact Numbers: Tel No. (043) 723-5185, (043) 723-3873, (043) 723-3874
Branch Head/Officer-in-Charge: MAY F. ARAGO
BAYAMBANG
Address: 2F, ROYAL MALL, NATIONAL HIGHWAY, POBLACION, BAYAMBANG 2423 PANGASINAN
Branch Head/Officer-in-Charge: ACTING BH III: MONALISA CORONIA NARDO
Email Address: nardomc@sss.gov.ph
BHF DAGUPAN
Address: MAYOMBO DISTRICT, DAGUPAN CITY 2400 PANGASINAN
Contact Numbers: Tel No. 63 (075) 5299130
Branch Head/Officer-in-Charge: ACTING BH III: MONALISA CORONIA NARDO
Email Address: nardomc@sss.gov.ph
BIÑAN
Address: CENTRAL MALL BINAN, MALVAR STREET, SAN VICENTE, BINAN 4024 LAGUNA
Contact Numbers: Tel No. 63 (049) 411-4861 Fax No. 429-4821
Branch Head/Officer-in-Charge: BRANCH HEAD: ROBERTO S. PAGAYUNAN
Email Address: pagayunanrs@sss.gov.ph
BIÑAN PEC
Address: 3RD LEVEL CENTRAL MALL BINAN, MALVAR ST., SAN VICENTE BINAN, LAGUNA
Contact Numbers: Tel No. (049) 511-6758, (049) 511-6757
Branch Head/Officer-in-Charge: GGEONESTO B. RAMOS
BOAC
Address: 10 DE OKTUBRE STREET, BARANGAY MALUSAK, BOAC 4900 MARINDUQUE
Contact Numbers: Tel No. 63 (042) 332-1872 Fax No. 3321872
Branch Head/Officer-in-Charge: ACTING HEAD: REMALY MAUPAY SAGUID
Email Address: saguidrm@sss.gov.ph
BOCAUE
Address: ORO VILLAS 2, NO. 229 MCARTHUR HIGHWAY, WAKAS, BOCAUE 3018 BULACAN
Contact Numbers: Tel No. 63 (044) 546-8091
Branch Head/Officer-in-Charge: BRANCH HEAD: JUSTINA C TANEDO
Email Address: tanedojc@sss.gov.ph
BONGABONG
Address: ATIENZA BLDG., P. BURGOS CORNER MABINIT STREET, POBLACION, BONGABONG 5211 ORIENTAL MINDORO
Contact Numbers: Tel No. 63 (043) 283-5110
Branch Head/Officer-in-Charge: BRANCH HEAD I: IMELDA GALICHA FAMILARAN
Email Address: familaranig@sss.gov.ph
BONTOC
Address: A. KIAT- ONG BLDG., LOK-ONG ST.,, POBLACION, BONTOC 2616 MT. PROVINCE
Contact Numbers: Tel No. 63 (074) 633-0007 Fax No. 602-1280
Branch Head/Officer-in-Charge: OFFICER-IN-CHARGE: CAROLINE C KAPAWEN
Email Address: KAPAWENCC@sss.gov.ph
BROOKE'S POINT
Address: BROOKE'S POINT MUNICIPAL HALL BLDG, BROOKES POINT 5305 PALAWAN
Branch Head/Officer-in-Charge: ACTING BRANCH HEAD I: ABDULTALIB AHMAD ABIRIN
Email Address: abirinaa@sss.gov.ph
CABANATUAN
Address: NE PACIFIC SHOPPING CENTER, KM 111, MAHARLIKA HIGHWAY, CABANATUAN CITY 3100 NUEVA ECIJA
Contact Numbers: Tel No. 63 (044) 463-0691 Fax No. 463-3996
Branch Head/Officer-in-Charge: BRANCH HEAD II: PRIMITIVO JR DE GUZMAN VERANIA
Email Address: veraniapd@sss.gov.ph
CABANATUAN PEC
Address: NE PACIFIC SHOPPING CENTER, KM 111, MAHARLIKA HIGHWAY, CABANATUAN CITY, NUEVA ECIJA
Contact Numbers: Tel No. (044) 463-0691
Branch Head/Officer-in-Charge: JOSE DUSTIN D. MORFE
CALAMBA
Address: SSS BLDG., PARIAN, CALAMBA CITY 4027 LAGUNA
Contact Numbers: Tel No. 63 (049) 545-6860 Fax No. 545-6859
Branch Head/Officer-in-Charge: BRANCH HEAD II: EDWIN SUTARES IGHARAS
Email Address: igharases@sss.gov.ph
CALAMBA PEC
Address: SSS BUILDING, NATIONAL HIWAY PARIAN, CALAMBA CITY, LAGUNA
Contact Numbers: Tel No. (049) 545-1689, (049) 545-9663, (049) 545-9667
Branch Head/Officer-in-Charge: JUAN A. TOLENTINO
CALAPAN
Address: UY BLDG., CORNER ROXAS AND GOVERNOR IGNACIO STREETS, LUMANG BAYAN, CALAPAN 5200 ORIENTAL MINDORO
Contact Numbers: Tel No. 63 (043) 286-7133 Fax No. 288-2267
Branch Head/Officer-in-Charge: BRANCH HEAD I: IMELDA GALICHA FAMILARAN
Email Address: familaranig@sss.gov.ph
CALAPAN PEC
Address: UY BLDG., COR ROXAS AND GOVERNOR IGNACIO STS., LUMANG BAYAN, CALAPAN CITY, ORIENTAL MINDORO
Contact Numbers: Tel No. (043) 288-2267, (043) 286-7133, (043) 288-2427
Branch Head/Officer-in-Charge: DEBORAH M. MARASIGAN
CAMILING
Address: JULIAN QUI BLDG., BONIFACIO ST., POBLACION, CAMILING 2306 TARLAC
Contact Numbers: Tel No. 63 (045) 934-0463 Fax No. 934-0460
Branch Head/Officer-in-Charge: BRANCH HEAD I: EMMA MORILLA LAURETA
Email Address: lauretaem@sss.gov.ph
CANDELARIA
Address: CANDELARIA MUNICIPAL BLDG., CANDELARIA 4323 QUEZON
Contact Numbers: Tel No. 63 (42) 7841244
Branch Head/Officer-in-Charge: BRANCH HEAD II: FREDERICK DERIQUITO ISIP
Email Address: isipfd@sss.gov.ph
CANDON
Address: SAN NICOLAS, CANDON CITY 2710 ILOCOS SUR
Contact Numbers: Tel No. 63 (077) 604-0343
Branch Head/Officer-in-Charge: OIC-BRANCH HEAD I: AMOR P. ERPELO
Email Address: erpeloap@sss.gov.ph
CANDON PEC
Address: SAN NICOLAS, CANDON, ILOCOS SUR
Contact Numbers: Tel No. (077) 604-0343, (077) 604-0344
Branch Head/Officer-in-Charge: MARIE ANN REINELDA P. RASCO
CARMONA
Address: 2F, REMINGTON PLAZA, GOVERNOR'S DRIVE, CARMONA 4116 CAVITE
Contact Numbers: Tel No. 63 (046) 413-0683
Branch Head/Officer-in-Charge: BRANCH HEAD I: ELEANOR ROBLES EBREO
Email Address: ebreoer@sss.gov.ph
CARMONA PEC
Address: 2/F REMINGTON PLAZA, GOVERNOR DRIVE, CARMONA, CAVITE
Contact Numbers: Tel No. (046) 413-0683
Branch Head/Officer-in-Charge: AILEEN C. LIM
CAUAYAN, ISABELA
Address: 2ND FLOOR PUREGOLD CAUAYAN, DON JUAN DACANAY ST., SAN FERMIN, CAUAYAN CITY 3305 ISABELA
Contact Numbers: Tel No. 63 (078) 652-2083 Fax No. 652-1215
Branch Head/Officer-in-Charge: ACTING BRANCH HEAD I: REYNANTE TANGONAN FERNANDO
Email Address: fernandort@sss.gov.ph
CENTRO MALL LOS BAÑOS
Address: 2/F CENTRO MALL BLDG., LOPEZ AVENUE, LOS BAÑOS 4030 LAGUNA
Branch Head/Officer-in-Charge: OFFICER-IN-CHARGE: NEIL D NOVILLOS
Email Address: novillosnd@sss.gov.ph
CLARK
Address: GOV. CENTER, CDC 2F BLDG 2127 E. QUIRINO ST. CLARK FREEPORT, PAMPANGA
Contact Numbers: Tel No. 63 (045) 599-9000 Fax No. loc. 203
Branch Head/Officer-in-Charge: BRANCH HEAD II: NORMITA M. CRUZ
Email Address: cruznm@sss.gov.ph
DAET
Address: G/F RICASIO BLDG., CARLOS II ST., BRGY. 3, DAET 4600 CAMARINES NORTE
Contact Numbers: Tel No. 63 (054) 571-2764 Fax No. 440-3140
Branch Head/Officer-in-Charge: BRANCH HEAD I: PRISCO SABULARSE SORSONA
Email Address: sorsonaps@sss.gov.ph
DAGUPAN
Address: EAST GATE PLAZA, AB FERNANDEZ AVE., DAGUPAN CITY 2400 PANGASINAN
Contact Numbers: Tel No. 63 (075) 523-4094 Fax No. 522-0414
Branch Head/Officer-in-Charge: ACTING BH III: MONALISA CORONIA NARDO
Email Address: nardomc@sss.gov.ph
DAGUPAN PEC
Address: EASTGATE PLAZA, AB FERNANDEZ AVENUE DAGUPAN CITY, PANGASINAN
Contact Numbers: Tel No. (075) 523-4094, (075) 522-8908
Branch Head/Officer-in-Charge: HAZEL FAITH L. ABRAHANO
DASMARIÑAS
Address: 2F CENTRAL MALL ANNEX KM28 SALITRAN ROAD COR AGUINALDO HIWAY, DASMARIÑAS 4114 CAVITE
Contact Numbers: Tel No. 63 (046) 4166443
Branch Head/Officer-in-Charge: ACTING HEAD: LETICIA MENDEZ DEL BARRIO
Email Address: delbarriolm@sss.gov.ph
DASMARIÑAS PEC
Address: 2/F CENTRAL MALL ANNEX KM 28 SALITRAN ROAD COR AGUINALDO HIWAY, DASMARINAS CITY , CAVITE
Contact Numbers: Tel No. (046) 416-6443, (046) 416-6170
Branch Head/Officer-in-Charge: MADONNA B. MASILUNGAN
DASOL
Address: 2F DASOL MUNICIPAL HALL, DASOL 2411 PANGASINAN
Branch Head/Officer-in-Charge: BRANCH HEAD I: JOSE ALVIN MALOGAN ALTRE
Email Address: altrejm@sss.gov.ph
GOA
Address: UY BLDG., SCOUT FUENTEBELLA ST., POBLACION, GOA 4422 CAMARINES SUR
Contact Numbers: Tel No. 63 (054) 8819094 Fax No. 8819451
Branch Head/Officer-in-Charge: ACTING BRANCH HEAD I: ELIZABETH ANONUEVO DE GUZMAN
Email Address: deguzmanea@sss.gov.ph
GUAGUA
Address: G/F GUAGUA TOWN CENTER, OLONGAPO ROAD, SAN MATIAS, GUAGUA CITY 2003 PAMPANGA
Branch Head/Officer-in-Charge: ACTING BH II: PABLITA ANTASUDA DAVID
Email Address: davidpa@sss.gov.ph
GUINLAJON
Address: SSS SORSOGON BUILDING, NATIONAL ROAD, GUINLAJON, SORSOGON CITY 4700 SORSOGON
Branch Head/Officer-in-Charge: ACTING BRANCH HEAD I: ROLANDO GUELAS GOMEZ
Email Address: gomezrg@sss.gov.ph
GUMACA
Address: R. ALVAREZ BLDG., 13 TAÑADA ST., PIPISIK, GUMACA 4307 QUEZON
Contact Numbers: Tel No. 63 (042) 7176925
Branch Head/Officer-in-Charge: BRANCH HEAD II: FREDERICK DERIQUITO ISIP
Email Address: isipfd@sss.gov.ph
IBA
Address: RHOI BUSINESS CENTER, GOVIC AVENUE, BARANGAY ZONE 1, IBA 2201 ZAMBALES
Contact Numbers: Tel No. 63 (047) 603-0487
Branch Head/Officer-in-Charge: BRANCH HEAD I: ELIZABETH CORPUZ GABON
Email Address: gabonec@sss.gov.ph
ILAGAN
Address: 2ND FLOOR NORTH STAR MALL MAHARLIKA HIGHWAY, BRGY. ALIBAGU, ILAGAN CITY 3300 ISABELA
Contact Numbers: Tel No. 63 (078) 323-2182
Branch Head/Officer-in-Charge: ACTING BRANCH HEAD I: GUADALUPE DOLES CASTILLO
Email Address: castillogd@sss.gov.ph
INFANTA
Address: 311 CNV BUSINESS HUB, GENERAL LUNA STREET, INFANTA 4336 QUEZON
Contact Numbers: Tel No. 63 (042) 535-2707
Branch Head/Officer-in-Charge: ACTING BRANCH HEAD I: ANNA PEACHY POTES GURANGO
Email Address: gurangoap@sss.gov.ph
IRIGA
Address: 272 CERILLO BLDG. NATIONAL HIGHWAY, SAN NICOLAS, IRIGA CITY 4431 CAMARINES SUR
Contact Numbers: Tel No. 63 (054) 456-0876 Fax No. 299-2530
Branch Head/Officer-in-Charge: BRANCH HEAD I: VIRGILIO ALEJO SANTIAGO
Email Address: santiagova@sss.gov.ph
JOSE PANGANIBAN
Address: JOSE PANGANIBAN MUNICIPAL HALL, JOSE PANGANIBAN 4606 CAMARINES NORTE
Branch Head/Officer-in-Charge: BRANCH HEAD I: PRISCO SABULARSE SORSONA
Email Address: sorsonaps@sss.gov.ph
LA TRINIDAD
Address: GF JEWEL IGOROT BLDG., KM. 4, LA TRINIDAD 2601 BENGUET
Branch Head/Officer-in-Charge: ACTING HEAD: DOMINADOR GAMUEDA MALATAG
Email Address: malatagdg@sss.gov.ph
LA UNION
Address: SOCIAL SECURITY SYSTEM BLDG., GOVERNMENT CENTER, BARANGAY SEVILLA, SAN FERNANDO CITY 2500 LA UNION
Contact Numbers: Tel No. 63 (072) 2425812 Fax No. 242-5813
Branch Head/Officer-in-Charge: ACTING BH II: FRANCISCO FERMIN PENTECOSTES
Email Address: pentecostesff@sss.gov.ph
LA UNION PEC
Address: SSS BUILDING, GOVERNMENT CTR., SEVILLA, SAN FERNANDO CITY, LA UNION
Contact Numbers: Tel No. (072) 242-5812 TO 13, (072) 700-5668
Branch Head/Officer-in-Charge: MARIE ANN REINDELDA P. RASCO
LABO
Address: 2F, LABO MUNICIPAL BUILDING, LABO 4604 CAMARINES NORTE
Branch Head/Officer-in-Charge: BRANCH HEAD I: PRISCO SABULARSE SORSONA
Email Address: sorsonaps@sss.gov.ph
LAOAG
Address: RT BUENO BLDG., DON E. RUIZ ST., LAOAG CITY 2900 ILOCOS NORTE
Contact Numbers: Tel No. 63 (077) 771-4414 Fax No. 770-3113
Branch Head/Officer-in-Charge: ACTING BH II: RICHARD MACKAY RARALIO
Email Address: raraliorm@sss.gov.ph
LAOAG PEC
Address: RT BUENO BLDG., DON E. RUIZ ST., LAOAG CITY, ILOCOS NORTE
Contact Numbers: Tel No. (077) 771-4414, (077) 771-5305
Branch Head/Officer-in-Charge: LELANIE ISABEL P. RASCO
LEGAZPI
Address: MORANTE BLDG., IMPERIAL COURT SUBD., PHASE II, LEGAZPI 4500 ALBAY
Contact Numbers: Tel No. 63 (052) 480-7301 Fax No. 480-7074
Branch Head/Officer-in-Charge: ACTING BH II: ANTONIO AGOTE CASIMIRO
Email Address: casimiroaa@sss.gov.ph
LEGAZPI PEC
Address: MORANTE BLDG., IMPERIAL COURT SUBD., PHASE II, LEGAZPI CITY
Contact Numbers: Tel No. (052) 480-7301, (052) 480-7076
Branch Head/Officer-in-Charge: MARY ROSALIND S. ZANTUA
LEMERY
Address: XENTRO MALL, ILUSTRE AVENUE, LEMERY, BATANGAS CITY 4200 BATANGAS
Contact Numbers: Tel No. 63 (043) 3182623
Branch Head/Officer-in-Charge: ACTING BRANCH HEAD I: JULIETA BANZUELA COMPUESTO
Email Address: compuestojb@sss.gov.ph
LIGAO
Address: G/F LIGAO MUNICIPAL HALL BLDG., LIGAO 4504 ALBAY
Contact Numbers: Tel No. 63 (052) 485-1297
Branch Head/Officer-in-Charge: OIC-BRANCH HEAD II: ANTONIO AGOTE CASIMIRO
Email Address: casimiroaa@sss.gov.ph
LINGAYEN
Address: PESO BLDG., ALVEAR ST., CAPITOL GROUNDS, LINGAYEN 2401 PANGASINAN
Contact Numbers: Tel No. 063 (075) 6152023
Branch Head/Officer-in-Charge: BRANCH HEAD I: JOSE ALVIN MALOGAN ALTRE
Email Address: altrejm@sss.gov.ph
LIPA
Address: G/F & 2/F, THE ONLY PLACE BUSINESS CENTER, MARAWOY, LIPA CITY 4217 BATANGAS
Contact Numbers: Tel No. 63 (43) 756-7507 Fax No. 756-1953
Branch Head/Officer-in-Charge: BRANCH HEAD: JOSEPH PEDLEY V BRITANICO
Email Address: britanicojv@sss.gov.ph
LIPA PEC
Address: AMR BUSINESS CENTER, PILAHAN SABANG, LIPA CITY
Contact Numbers: Tel No. (043) 756-7507, (043) 757-1365
Branch Head/Officer-in-Charge: IMELDA B. LICARTE
LUCENA
Address: LUCENA GRAND CENTRAL TERMINAL BUILDING, DIVERSION ROAD, ILAYANG DUPAY, LUCENA CITY 4301 QUEZON
Contact Numbers: Tel No. 63 (042) 710-8626 Fax No. 710-4240
Branch Head/Officer-in-Charge: BRANCH HEAD II: FREDERICK DERIQUITO ISIP
Email Address: isipfd@sss.gov.ph
LUCENA PEC
Address: LUCENA GRAND CENTRAL TERMINAL BLDG., DIVERSION ROAD, ILAYANG DUPAY, LUCENA CITY
Contact Numbers: Tel No. (042) 710-8626, (042) 373-6421
Branch Head/Officer-in-Charge: RONALDO D. SAPLALA
MALOLOS
Address: CABANAS N-4 BUILDING, MC ARTHUR HIGHWAY, MALOLOS CITY 3000 BULACAN
Contact Numbers: Tel No. 63 (044) 662-5426 Fax No. 662-2916
Branch Head/Officer-in-Charge: BRANCH HEAD: FRANCISCO L. LESCANO
Email Address: lescanofl@sss.gov.ph
MALOLOS PEC
Address: GROUND FLOOR, N-4 BUILDING, THE CABANAS, MCARTHUR HIGHWAY, MALOLOS CITY, BULACAN
Contact Numbers: Tel No. (440) 896-3325, (440) 896-3327
Branch Head/Officer-in-Charge: JULIETA M. QUENDANGAN
MAMBURAO
Address: SYTACOR BUILDING, TANGKALAN, MAMBURAO 5106 OCCIDENTAL MENDORO
Branch Head/Officer-in-Charge: ACTING BRANCH HEAD I: ESMERALDA SANTOS MADRIAGA
Email Address: madriagaes@sss.gov.ph
MANGATAREM
Address: MUNICIPAL HALL, MANGATAREM, PANGASINAN
Branch Head/Officer-in-Charge: OFFICER-IN-CHARGE: FRANCISCO P SARMIENTO
Email Address: SARMIENTOFP@SSS.GOV.PH
MANNA MALL
Address: 2ND FLOOR MANNA MALL, BIDAY ROAD,, BARANGAY PAGDARAON, SAN FERNANDO 2500 LA UNION
Branch Head/Officer-in-Charge: ACTING BH II: FRANCISCO FERMIN PENTECOSTES
Email Address: pentecostesff@sss.gov.ph
MARIVELES – BEPZ
Address: BASEMENT ADMINISTRATIVE BLDG., BATAAN ECONOMIC ZONE, MARIVELES 2106 BATAAN
Contact Numbers: Tel No. 63 (047) 935-7133 Fax No. 935-4133
Branch Head/Officer-in-Charge: OFFICER-IN-CHARGE: JORDAN A HERRERA
Email Address: HERRERAJA@sss.gov.ph
MASBATE
Address: 30 G/F & 2/F. KLM BUILDING, MABINI STREET, MASBATE CITY 5400 MASBATE
Contact Numbers: Tel No. 63 (056) 5880711 Fax No. 333-3499
Branch Head/Officer-in-Charge: BRANCH HEAD I: ERMINA MARIA PRIVALDOS ROBREDO
Email Address: robredoep@sss.gov.ph
METROTOWN MALL
Address: 2F, TARLAC METROTOWN MALL, MC ARTHUR HIGHWAY COR JUAN LUNA, TARLAC CITY 2300 TARLAC
Branch Head/Officer-in-Charge: BRANCH HEAD II: MARIA MAXIMA CUYONG MACARAEG
Email Address: macaraegmc@sss.gov.ph
MEYCAUAYAN
Address: ESPERANZA MALL MAC ARTHUR HIGHWAY, CALVARIO, MEYCAUAYAN CITY 3020 BULACAN
Contact Numbers: Tel No. 63 (044) 2285886 Fax No. 2285872
Branch Head/Officer-in-Charge: BRANCH HEAD: ALBINA LEAH C MANAHAN
Email Address: manahanac@sss.gov.ph
MEYCAUAYAN PEC
Address: ESPERANZA MALL, MCARTHUR HIGHWAY, CALVARIO. MEYCAUYAN CITY, BULACAN
Contact Numbers: Tel No. (044) 228-5886, (044) 228-6020
Branch Head/Officer-in-Charge: MICHAEL ANGELO G. PINEDA
NAGA
Address: SSS BLDG., CONCEPCION PEQUENA, NAGA CITY 4400 CAMARINES SUR
Contact Numbers: Tel No. 63 (054) 472-9791 Fax No. 472-9724
Branch Head/Officer-in-Charge: BRANCH HEAD II: CLARIBEL LEONARDO REBUENO
Email Address: rebuenocl@sss.gov.ph
NAGA PEC
Address: SSS BLDG., CONCEPCION, PEQUENA, NAGA CITY
Contact Numbers: Tel No. (056) 211-1638, (056) 211-0179 Fax: (054) 472-9724
Branch Head/Officer-in-Charge: ROMULO AGLUGUB
NASUGBU
Address: MUNICIPAL HALL BLDG., ESCALERA STREET, NASUGBU 4231 BATANGAS
Branch Head/Officer-in-Charge:
BRANCH HEAD: JESSICA M. AGBAY
Email Address: agbayjm@sss.gov.ph
ODIONGAN
Address: FLH PROMENADE SUITE, PLARIDEL STREET, SITIO COCOVILLE, DAPAWA, ODIONGAN 5505 ROMBLON
Contact Numbers: Tel No. 63 (042) 567-5114
Branch Head/Officer-in-Charge: ACTING BRANCH HEAD I: CHRISTINE R RIANO
Email Address: rianocr@sss.gov.ph
OLONGAPO
Address: WONG CHUN KAR BLDG 35 GORDON AVE, PAG-ASA, OLONGAPO CITY 2200 ZAMBALES
Contact Numbers: Tel No. 63 (047) 223-5201 Fax No. 222-3543
Branch Head/Officer-in-Charge: BRANCH HEAD: MARILOU M SANTOS
Email Address: santosmm@sss.gov.ph
OLONGAPO PEC
Address: WUNG CHUN KAR BLDG., 35 GORDON AVENUE, PAG-ASA, OLONGAPO CITY, ZAMBALES
Contact Numbers: Tel No. (047) 223-5201
Branch Head/Officer-in-Charge: CHRISTOPHER T. MENESES
PAMPANGA
Address: SOCIAL SECURITY SYSTEM BLDG.,, BARANGAY MAIMPIS, SAN FERNANDO CITY 2000 PAMPANGA
Contact Numbers: Tel No. 63 (045) 8613175 Fax No. 8613174
Branch Head/Officer-in-Charge: ACTING BH II: PABLITA ANTASUDA DAVID
Email Address: davidpa@sss.gov.ph
PAMPANGA PEC
Address: SSS BUILDING, BARANGAY MAIMPIS SAN FERNANDO CITY, PAMPANGA
Contact Numbers: Tel No. (045) 861-3176, (045) 861-3178, (045) 861-3175
Branch Head/Officer-in-Charge: JUANITA C. JAYOMA
PANIQUI
Address: PANIQUI MUNICIPAL HALL BLDG.,, PANIQUI 2307 TARLAC
Contact Numbers: Tel No. 63 (045) 4915551
Branch Head/Officer-in-Charge: BRANCH HEAD II: MARIA MAXIMA CUYONG MACARAEG
Email Address: macaraegmc@sss.gov.ph
PUERTO PRINCESA
Address: GROUND FLOOR, GRANDWAY BUILDING, EASTVILLE CITY WALK, SAN PEDRO, PUERTO PRINCESA 5300 PALAWAN
Contact Numbers: Tel No. 63 (048) 433-7147 Fax No. 433-2726
Branch Head/Officer-in-Charge: ACTING BRANCH HEAD I: ABDULTALIB AHMAD ABIRIN
Email Address: abirinaa@sss.gov.ph
PUERTO PRINCESA PEC
Address: GO SIONG KUAN BLDG., LACAO ST., PUERTO PRINCESA CITY, PALAWAN
Contact Numbers: Tel No. (048) 433-7147, (048) 433-7148, (048) 433-1671
Branch Head/Officer-in-Charge: JUANCHO V. MONSERATE
ROBINSONS LUISITA
Address: 2F, LINGKOD PINOY CENTER, ROBINSONS LUISITA, MCARTHUR HI-WAY, SAN MIGUEL, TARLAC CITY 2301 TARLAC
Contact Numbers: Tel No. 63 (45) 4910278
Branch Head/Officer-in-Charge: BRANCH HEAD II: MARIA MAXIMA CUYONG MACARAEG
Email Address: macaraegmc@sss.gov.ph
ROBINSONS PLACE ANGELES
Address: MC ARTHUR HIGHWAY, BALIBAGO, ANGELES 2009 PAMPANGA
Branch Head/Officer-in-Charge: BRANCH HEAD II: NORMITA M. CRUZ
Email Address: cruznm@sss.gov.ph
ROBINSONS PLACE DAGUPAN
Address: ROBINSONS PLACE DAGUPAN, MC ARTHUR HIGHWAY, SAN MIGUEL, CALASIAO 2418 PANGASINAN
Contact Numbers: Tel No. 63 (75) 6322308
Branch Head/Officer-in-Charge: ACTING BH III: MONALISA CORONIA NARDO
Email Address: nardomc@sss.gov.ph
ROBINSONS PLACE DASMARINAS
Address: GF, ROBINSONS PLACE DASMARIÑAS, GEN. E. AGUINALDO HI-WAY COR, GOVERNOR'S DRIVE, SAMPALOC, DASMARIÑAS 4114 CAVITE
Contact Numbers: Tel No. 63 (46) 489-3874
ROBINSONS PLACE ILOCOS
Address: LEVEL 2 ROBINSONS PLACE ILOCOS, VALDEZ CENTER, BRGY 1, SAN NICOLAS 2901 ILOCOS NORTE
Contact Numbers: Tel No. 63 (77) 7720949
Branch Head/Officer-in-Charge: ACTING BH II: ANICETA P BUENO
Email Address: buenoap@sss.gov.ph
ROBINSONS PLACE IMUS
Address: LEVEL 4, ROBINSONS PLACE IMUS, GEN. EMILIO AGUINALDO HIGHWAY, TANZANG LUMA, IMUS 4103 CAVITE
Contact Numbers: Tel No. 63 (46) 4740074
Branch Head/Officer-in-Charge: ACTING HEAD: JOSEPHINE SALIGUMBA HIPOLITO
Email Address: hipolitojs@sss.gov.ph
ROBINSONS PLACE LIPA
Address: LEVEL 2 OF ROBINSONS PLACE LIPA, JP LAUREL NAT'L HIGHWAY, MATAAS NA LUPA, LIPA 4221 BATANGAS
Branch Head/Officer-in-Charge: BRANCH HEAD II: JOSEPH PEDLEY V BRITANICO
Email Address: britanicojv@sss.gov.ph
ROBINSONS PLACE MALOLOS
Address: MC ARTHUR HIGHWAY, SUMAPANGMATANDA,, MALOLOS, MALOLOS 3000 BULACAN
Branch Head/Officer-in-Charge: BRANCH HEAD: FRANCISCO P. LESCANO
Email Address: lescanofp@sss.gov.ph
ROBINSONS PLACE NAGA
Address: 3/F LINGKOD PINOY CENTER, ROBINSONS PLACE NAGA, ROXAS AVE., COR. ALMEDA HIGHWAY, NAGA CITY 4400 CAMARINES SUR
Branch Head/Officer-in-Charge: BRANCH HEAD II: CLARIBEL LEONARDO REBUENO
Email Address: rebuenocl@sss.gov.ph
ROBINSONS PLACE PALAWAN
Address: ROBINSONS PLACE PALAWAN, NATIONAL HIGHWAY, SAN MIGUEL, PUERTO PRINCESA 5300 PALAWAN
Branch Head/Officer-in-Charge: ACTING BRANCH HEAD I: ABDULTALIB AHMAD ABIRIN
Email Address: abirinaa@sss.gov.ph
ROBINSONS PLACE SANTIAGO
Address: ROBINSONS PLACE SANTIAGO, NATIONAL HIGHWAY, BARANGAY MABINI, SANTIAGO CITY 3311 ISABELA
Branch Head/Officer-in-Charge: ACTING BH I: REYNANTE TANGONAN FERNANDO
Email Address: fernandort@sss.gov.ph
ROBINSONS SANTA ROSA MARKET
Address: LEVEL 3, ROBINSINS SANTA ROSA MARKET, OLD NATIONAL HIGHWAY, TAGAPO, SANTA ROSA 4026 LAGUNA
Contact Numbers: Tel No. 63 (49) 5339010
Branch Head/Officer-in-Charge: BRANCH HEAD I: GRACE RIETA VELASCO
Email Address: velascogr@sss.gov.ph
ROBINSONS STARMILLS
Address: ROBINSONS STARMILLS, BGY SAN JOSE, SAN FERNANDO CITY 2000 PAMPANGA
Contact Numbers: Tel No. 63 (045) 3001013
Branch Head/Officer-in-Charge: ACTING BH II: PABLITA ANTASUDA DAVID
Email Address: davidpa@sss.gov.ph
ROSARIO (EPZA)
Address: SOCIAL SECURITY SYSTEM BLDG., EPZA, ROSARIO 4106 CAVITE
Contact Numbers: Tel No. 63 (046) 437-0025 Fax No. 437-2290
Branch Head/Officer-in-Charge: ACTING BH II: EVA ESTELO TOMENIO
Email Address: tomenioee@sss.gov.ph
SABLAYAN
Address: SABLAYAN MUNICIPAL HALL BUILDING, BRGY. BUENAVISTA, SABLAYAN 5104 OCCIDENTAL MINDORO
Branch Head/Officer-in-Charge: ACTING BRANCH HEAD I: ESMERALDA S MADRIAGA
Email Address: madriagaes@sss.gov.ph
SAN CARLOS, PANGASINAN
Address: 2F, SAN CARLOS TOWN CENTER, RIZAL AVENUE, SAN CARLOS CITY 2420 PANGASINAN
Branch Head/Officer-in-Charge: ACTING HEAD: CATALINA ALVENDIA BASBAS
Email Address: basbasca@sss.gov.ph
SAN JOSE
Address: SAN JOSE, NUEVA ECIJA CITY HALL, SAN JOSE 3121 NUEVA ECIJA
Contact Numbers: Tel No. 63 (44) 9404379
Branch Head/Officer-in-Charge: ACTING BRANCH HEAD I: HAIDEE GRANDE BINAG
Email Address: binaghg@sss.gov.ph
SAN JOSE DEL MONTE
Address: STARMALL SAN JOSE DEL MONTE, QUIRINO HIGHWAY KAYPIAN ROAD, BARANGAY KAYPIAN, SAN JOSE DEL MONTE 3023 BULACAN
Contact Numbers: Tel No. 63 (044) 797-0394
Branch Head/Officer-in-Charge: ACTING BRANCH HEAD I: MA THERESA ASURO RIBUYACO
Email Address: ribuyacoma@sss.gov.ph
SAN JOSE NE
Address: NE BODEGA, BARANGAY ABAR 2ND, SAN JOSE CITY 3121 NUEVA ECIJA
Contact Numbers: Tel No. 63 (044) 958-7502 Fax No. 958-4294
Branch Head/Officer-in-Charge: ACTING BRANCH HEAD I: HAIDEE GRANDE BINAG
Email Address: binaghg@sss.gov.ph
SAN JOSE, OCC. MINDORO
Address: CAJAYON BLDG., PALMA COR SIKATUNA STS., SAN JOSE 5100 OCCIDENTAL MINDORO
Contact Numbers: Tel No. 63 (043) 491-7958 Fax No. 491-7958
Branch Head/Officer-in-Charge: ACTING BRANCH HEAD I: ESMERALDA S MADRIAGA
Email Address: madriagaes@sss.gov.ph
SAN PABLO
Address: SSS BLDG., BALAGTAS BLVD. COR PAULINO ST., SAN PABLO CITY 4000 LAGUNA
Contact Numbers: Tel No. 63 (049) 521-0831
Branch Head/Officer-in-Charge: ACTING BH II: JOSE RIZAL SIMANGAN TARUN
Email Address: tarunjs@sss.gov.ph
SAN PABLO PEC
Address: SSS BLDG., BALAGTAS BLVD. COR M. PAULINO ST., SAN PABLO CITY
Contact Numbers: Tel No. (049) 521-0831, (049) 562-7503, (049) 562-4506
Branch Head/Officer-in-Charge: IIRMA C. GARDUCE
SAN RAFAEL
Address: MUNICIPAL GOVERNMENT CENTER ANNEX BLDG., SAMPALOC, SAN RAFAEL 3008 BULACAN
Branch Head/Officer-in-Charge: BRANCH HEAD I: MARITES ANRES DALOPE
Email Address: dalopema@sss.gov.ph
SANCHEZ, MIRA
Address: SANCHEZ MIRA MUNICIPAL HALL, SANCHEZ MIRA 3518 CAGAYAN
Contact Numbers: Tel No. 63 (078) 822-9219
Branch Head/Officer-in-Charge: ACTING BH II: JANET DELOS SANTOS CANILLAS
Email Address: canillasjd@sss.gov.ph
SANTA ROSA
Address: STA. ROSA COMMERCIAL COMPLEX, ZIRCON ROAD, BALIBAGO, STA. ROSA 4026 LAGUNA
Branch Head/Officer-in-Charge: BRANCH HEAD: GRACE R. VELASCO
Email Address: velascogr@sss.gov.ph
SANTIAGO, ISABELA
Address: XENTRO MALL SANTIAGO, FOUR LANES ST. COR MAHARLIKA HIGHWAY, SANTIAGO CITY 3311 ISABELA
Contact Numbers: Tel No. 63 (078) 305-0498 Fax No. 305-0498
Branch Head/Officer-in-Charge: ACTING BRANCH HEAD I: JEANNIE DANAO MESA
Email Address: mesajd@sss.gov.ph
SM CABANATUAN
Address: SM CABANATUAN, H. CONCEPCION, CABANATUAN 3100 NUEVA ECIJA
Branch Head/Officer-in-Charge: BRANCH HEAD II: PRIMITIVO JR DE GUZMAN VERANIA
Email Address: veraniapd@sss.gov.ph
SM CITY BACOOR
Address: GOVERNMENT SERVICE EXPRESS, LEVEL 3, SM CITY BACOOR, BACOOR CITY 4102 CAVITE
Branch Head/Officer-in-Charge: ACTING BH III: JOSEPHINE SALIGUMBA HIPOLITO
Email Address: hipolitojs@sss.gov.ph
SM PAMPANGA
Address: SM CITY PAMPANGA, JASA ROAD, BARANGAY SAN JOSE, SAN FERNANDO CITY 2000 PAMPANGA
Branch Head/Officer-in-Charge: ACTING BH II: PABLITA ANTASUDA DAVID
Email Address: davidpa@sss.gov.ph
SOLANO
Address: GUEVARDAN BLDG., BURGOS STREET, SOLANO 3709 NUEVA VIZCAYA
Contact Numbers: Tel No. 63 (078) 326-7325 Fax No. 326-6934
Branch Head/Officer-in-Charge: BRANCH HEAD I: ROMEO ESGUERRA REYES
Email Address: reyesre@sss.gov.ph
SORSOGON
Address: JOMIL ENTERPRISES BLDG., QUEZON ST., POLVORISTA, SORSOGON CITY 4700 SORSOGON
Contact Numbers: Tel No. 63 (056) 211-1638 Fax No. 421-5454
Branch Head/Officer-in-Charge: ACTING BRANCH HEAD I: ROLANDO GUELAS GOMEZ
Email Address: gomezrg@sss.gov.ph
SORSOGON PEC
Address: JOMIL ENTERPRISES BLDG., QUEZON ST., POLVERISTA, SORSOGON CITY
Contact Numbers: Tel No. (056) 211-1638, (056) 211-0179
Branch Head/Officer-in-Charge: OLIVA E. DETERA
STA. CRUZ
Address: AGUSTIN BUILDING, PAGSAWITAN, STA. CRUZ 4009 LAGUNA
Contact Numbers: Tel No. 63 (049) 5014531 Fax No. 5014531
Branch Head/Officer-in-Charge: BRANCH HEAD I: ROMAN REFORMA BELEN
Email Address: belenrr@sss.gov.ph
STA. ELENA
Address: GROUND FLOOR, DSWD BLDG., POBLACION, STA. ELENA 4611 CAMARINES NORTE
Branch Head/Officer-in-Charge: BRANCH HEAD I: PRISCO SABULARSE SORSONA
Email Address: sorsonaps@sss.gov.ph
STA. MARIA
Address: NEM BLDG. GOV. FORTUNATO HALILI AVE., BAGBAGIN, STA. MARIA 3022 BULACAN
Contact Numbers: Tel No. 63 (044) 8150898
Branch Head/Officer-in-Charge: ACTING BRANCH HEAD I: MIRIAM AFABLE CAMILING
Email Address: camilingma@sss.gov.ph
STA. MARIA PEC
Address: NEM BLDG., GOV.FORTUNATO HALILI AVE., BAGBAGIN STA. MARIA, BULACAN
Contact Numbers: Tel No. (044) 815-0898
Branch Head/Officer-in-Charge: MARINA S. SAN PEDRO
TABACO
Address: G/F LAO BLDG., BOCALBOS STREET, BARANGAY BASUD, TABACO CITY 4511 ALBAY
Contact Numbers: Tel No. 63 (052) 830-3092 Fax No. 487-5333
Branch Head/Officer-in-Charge: ACTING BRANCH HEAD I: SUSANA N. MALUBAG
Email Address: malubagsn@sss.gov.ph
TABUK, KALINGA
Address: TABUK CITY HALL, TABUK 3800 KALINGA
Branch Head/Officer-in-Charge: OIC-BRANCH HEAD II: JANET DELOS SANTOS CANILLAS
Email Address: canillasjd@sss.gov.ph
TAGAYTAY
Address: LGF, PRIMARK TOWN CENTER, MAHARLIKA EAST, TAGAYTAY CITY 4120 CAVITE
Branch Head/Officer-in-Charge: BRANCH HEAD I: MONICA PABINES DINO
Email Address: dinomp@sss.gov.ph
TAGAYTAY PEC
Address: JPD BLDG., CALAMBA ROAD, BRGY. SAN JOSE, TAGAYTAY CITY
Contact Numbers: Tel No. (046) 413-4612
Branch Head/Officer-in-Charge: RUSTICO M. JUNIO
TARLAC
Address: SSS BLDG., MACABULOS DRIVE, SAN VICENTE, TARLAC CITY 2300 TARLAC
Contact Numbers: Tel No. 63 (045) 982-3366 Fax No. 982-3402
Branch Head/Officer-in-Charge: BRANCH HEAD II: MARIA MAXIMA CUYONG MACARAEG
Email Address: macaregmc@sss.gov.ph
TARLAC PEC
Address: SSS BLDG., MACABULOS DRIVE, SAN VICENTE, TARLAC CITY
Contact Numbers: Tel No. (045) 928-3366, (045) 982-1666, (045) 982-3402, (045) 923-0832
Branch Head/Officer-in-Charge: ABNER L. ABACAN
TAYTAY, PALAWAN
Address: TAYTAY MUNICIPAL HALL BLDG, TAYTAY 5312 PALAWAN
Branch Head/Officer-in-Charge: ACTING BRANCH HEAD I: ABDULTALIB AHMAD ABIRIN
Email Address: abirinaa@sss.gov.ph
TAYUG
Address: 2/F MAGIC MALL TAYUG BONIFACIO STREET, TAYUG 2445 PANGASINAN
Branch Head/Officer-in-Charge: BRANCH HEAD I: NARCISO JR. MIRANDA MARTINEZ
Email Address: martineznm@sss.gov.ph
TUGUEGARAO
Address: CEDENIO BLDG., LUNA ST., TUGUEGARAO CITY 3500 CAGAYAN
Contact Numbers: Tel No. 63 (078) 844-2108 Fax No. 846-2754
Branch Head/Officer-in-Charge: ACTING BH II: JANET DELOS SANTOS CANILLAS
Email Address: canillasjd@sss.gov.ph
TUGUEGARAO PEC
Address: CEDENIO BLDG., LUNA ST., TUGUEGARAO CITY, CAGAYAN
Contact Numbers: Tel No. (078) 844-2108, (078) 844-1512
Branch Head/Officer-in-Charge: CHRISTOPHER IAN B. CABALZA
URDANETA
Address: 3/F GOVERNMENT CENTER CB MALL, MCARTHUR HIGHWAY, NANCAYASAN, URDANETA CITY 2428 PANGASINAN
Contact Numbers: Tel No. 63 (075) 568-8512 Fax No. 568-8510
Branch Head/Officer-in-Charge: BRANCH HEAD I: NARCISO JR. MIRANDA MARTINEZ
Email Address: martineznm@sss.gov.ph
VIGAN
Address: CHAN BLDG. BONIFACIO COR. SIKATUNA STREET, VIGAN CITY 2700 ILOCOS SUR
Contact Numbers: Tel No. 63 (077) 722-2686 Fax No. 722-2360
Branch Head/Officer-in-Charge: BRANCH HEAD I: CECILLE TAGLE SALLY
Email Address: sallyct@sss.gov.ph
VIRAC
Address: P. ARAOJO SHOPPING ARCADE, CAVINITAN,, VIRAC 4800 CATANDUANES
Contact Numbers: Tel No. 63 (052) 811-1824 Fax No. 811-1824
Branch Head/Officer-in-Charge: BRANCH HEAD: DIVINA TORRES AVILA
Email Address: aviladt@sss.gov.ph
VIRAC PEC
Address: P. ARAOJO SHOPPING ARCADE, CAVINITAN, VIRAC, CATANDUANES
Branch Head/Officer-in-Charge: ARNEL SJ. MARTIN
WALTERMART GUIGUINTO
Address: WALTERMART MC ARTHUR HIGHWAY, ILANG ILANG, GUIGUINTO 1300 BULACAN
Branch Head/Officer-in-Charge: BRANCH HEAD: FRANCISCO L. LESCANO
Email Address: lescano@sss.gov.ph
WALTERMART STA. MARIA
Address: WALTERMART STA MARIA, PROVICIAL ROAD CORNER BYPASS ROAD, BARANGAY STA. CLARA, STA. MARIA 3020 BULACAN
Contact Numbers: Tel No. 63 (44) 8153927
Branch Head/Officer-in-Charge: ACTING BRANCH HEAD I: MIRIAM AFABLE CAMILING
Email Address: camilingma@sss.gov.ph
VISAYAS
ANTIQUE
Address: EAGLE'S PLACE DALIPE BUILDING, TRADE TOWN DALIPE, S.JOSE DE BUENAVISTA 5700 ANTIQUE
Contact Numbers: Tel No. 63 (036) 540-8112
Branch Head/Officer-in-Charge: ACTING BRANCH HEAD I: PHILLIP MONTECILLO LUCERO
BACOLOD
Address: SSS BUILDING, LACSON ST., BACOLOD CITY 6100 NEGROS OCCIDENTAL
Contact Numbers: Tel No. 63 (034) 4331379 Fax No. 4332293
Branch Head/Officer-in-Charge: ACTING BH III: LINA VERGARA HILADO
BACOLOD EAST
Address: EAST ONE ATRIUM BUILDING, BURGOS EXTENSION,, VILLAMONTE, BACOLOD 6100 NEGROS OCCIDENTAL
Contact Numbers: Tel No. 63 (034) 441-6599
Branch Head/Officer-in-Charge: BRANCH HEAD I: JANE TRINIDAD GARGOLES
BACOLOD PEC
Address: SSS BLDG., LACSON ST., BACOLOD CITY, NEGROS OCCIDENTAL
Contact Numbers: Tel No. (034) 433-1378, 434-4749
Branch Head/Officer-in-Charge: ANITA F. DIAZ
BAGO
Address: JGM BLDG., GEN LUNA ST., BAGO CITY 6101 NEGROS OCCIDENTAL
Contact Numbers: Tel No. 63 (034) 7328888 Fax No. 4610910
Branch Head/Officer-in-Charge: BRANCH HEAD I: EMELIA BARON SOLINAP
BAIS
Address: AMORGANDA BLDG., NATIONAL HIGHWAY, TALUNGON, BAIS CITY 6206 NEGROS ORIENTAL
Contact Numbers: Tel No. 63 (035) 541-5361 Fax No. 402-3096
Branch Head/Officer-in-Charge: BRANCH HEAD I: ISAAC JR. PEMINTIL CIOCON
BAYAWAN
Address: OLD CITY HALL BUILDING, NATIONAL HIGHWAY, BAYAWAN CITY 6221 NEGROS ORIENTAL
Contact Numbers: Tel No. 63 (35) 228-3670
Branch Head/Officer-in-Charge: BRANCH HEAD I: ELISA MEDALLA LLAVAN
BAYBAY
Address: GF BAYBAY CITY LEGISLATIVE BLDG., RAMON MAGSAYSAY AVE., BAYBAY 6521 LEYTE
Branch Head/Officer-in-Charge: BRANCH HEAD II: PORFERIO JR. ARCUINO SALIDAGA
BOGO
Address: G/F & 2/F, OSING BUILDING P. RODRIGUEZ STREET SIM, BOGO BUSINESS PARK, BOGO CITY 6010 CEBU
Contact Numbers: Tel No. 63 (032) 434-7559 Fax No. 251-2432
Branch Head/Officer-in-Charge: ACTING BRANCH HEAD I: WILLIAM PALACIO PENSERGA
BORACAY
Address: 2/F BARANGAY HALL, MANOC-MANOC, MALAY 5608 AKLAN
Contact Numbers: Tel No. 63 (36) 286-3401
Branch Head/Officer-in-Charge: BRANCH HEAD I: ANGELO OROLA BLANCAVER
BORONGAN
Address: LUPOS BUILDING, REAL ST., SONGCO, BORONGAN 6800 EASTERN SAMAR
Contact Numbers: Tel No. 63 (055) 560-8007
Branch Head/Officer-in-Charge: BRANCH HEAD I: AILEEN ALMADEN OLARAN
CALBAYOG
Address: PNB BUILDING, MAHARLIKA HIGHWAY, BARANGAY OBRERO, CALBAYOG 6710 WESTERN SAMAR
Contact Numbers: Tel No. 63 (055) 2092738
Branch Head/Officer-in-Charge: ACTING BRANCH HEAD I: VINA SOCORRO A. MERCADO
CALBAYOG PEC
Address: PNB BLDG., MAHARLIKA HIWAY, OBRERO, CALBAYOG CITY, WESTERN SAMAR
Contact Numbers: Tel No. (055) 209-1198, (055) 209-3862
Branch Head/Officer-in-Charge: JEAN T. MANOZA
CATARMAN
Address: SINGZON BLDG., COR QUIRINO & BALITE STS., POBLACION, CATARMAN 6400 NORTHERN SAMAR
Contact Numbers: Tel No. 63 (055) 251-8069
Branch Head/Officer-in-Charge: ACTING BRANCH HEAD I: VINA SOCORRO A. MERCADO
CATBALOGAN
Address: TO CHIP BLDG., COR. SAN BARTHOLOMEW ST & TAFT AVENUE, CATBALOGAN 6700 SAMAR (WESTERN)
Contact Numbers: Tel No. 63 (055) 251-5393 Fax No. 251-5393
Branch Head/Officer-in-Charge: BRANCH HEAD I: AILEEN ALMADEN OLARAN
CEBU
Address: SSS BUILDING, OSMENA BOULEVARD, KALUBIHAN, CEBU CITY 6000 CEBU
Contact Numbers: Tel No. 63 (032) 505-9301 Fax No. 254-0674
Branch Head/Officer-in-Charge: ACTING BH III: VERDA SOL TORREFRANCA
CEBU – NRA
Address: 3/F ROBINSONS GALLERIA CEBU, GEN MAXILOM AVE COR OSMENA BLVD, NRA, CEBU 6000 CEBU
Contact Numbers: Tel No. 63 (032) 255-0705
Branch Head/Officer-in-Charge: BRANCH HEAD I: BENJAMIN ACLA POMBO
CEBU PEC
Address: SSS BLDG., BRGY. KALUBIHAN, OSMENA BLVD., CEBU CITY
Contact Numbers: Tel No. (032) 505-9301, (032) 505-9310
Branch Head/Officer-in-Charge: FRANZ DIANE A. DE LEON
DIPOLOG PEC
Address: RAMOS BLDG., RIZAL AVE., DIPOLOG CITY
Contact Numbers: Tel No. (065) 212-4834
Branch Head/Officer-in-Charge: EMMANUEL S. CAINTA
DUMAGUETE
Address: MM KHO BUILDING, ROMERO HIGHWAY, BAGACAY, DUMAGUETE CITY 6200 NEGROS ORIENTAL
Contact Numbers: Tel No. 63 (035) 225-4340 Fax No. 422-0134
Branch Head/Officer-in-Charge: BRANCH HEAD I: ELISA MEDALLA LLAVAN
DUMAGUETE PEC
Address: MM KHO BLDG., ROMERO HIGHWAY, BAGACAY, DUMAGUETE CITY, NEGROS ORIENTAL
Contact Numbers: Tel No. (035) 422-0134
Branch Head/Officer-in-Charge: BEINVENIDO L. YAP JR.
GT MALL PAVIA
Address: 2F, SERVICE HUB, GT MALL PAVIA, FERNANDO LOPEZ AVE., UNGKA I, PAVIA 5001 ILOILO
Branch Head/Officer-in-Charge: BRANCH HEAD III: EVA JUANITAS CURA
GUIHULNGAN
Address: 2/F GUIHULNGAN PUBLIC MARKET BLDG., GUIHULNGAN NEGROS ORIENTAL
Contact Numbers: Tel No. 063 (35) 4104188
Branch Head/Officer-in-Charge: BRANCH HEAD I: VINCENT ORTEGA TRANI
GUIMARAS
Address: CAPITOL GROUNDS, SAN MIGUEL, JORDAN 5045 GUIMARAS
Contact Numbers: Tel No. 63 (33) 5812230
Branch Head/Officer-in-Charge: BRANCH HEAD III: EVA JUANITAS CURA
ILOILO – MOLO
Address: GT PLAZA MALL, M.H DEL PILAR, MOLO, ILOILO
Branch Head/Officer-in-Charge: OIC-BRANCH HEAD I: LEILA T. FERRARIS
ILOILO CENTRAL PEC
Address: TTW BLDG., COR JM BASA AND MAPA ST., ILOILO CITY, ILOILO
Contact Numbers: Tel No. (033) 509-7850, (033) 338-1307, (033) 337-5533
Branch Head/Officer-in-Charge: JENNIFER A. DUREMDES
ILOILO-CENTRAL
Address: 3/F & 4/F, TTW BLDG., COR. JM BASA AND MAPA STS.,, ILOILO CITY 5000 ILOILO
Contact Numbers: Tel No. 63 (033) 509-9828 Fax No. 509-7850
Branch Head/Officer-in-Charge: BRANCH HEAD III: EVA JUANITAS CURA
INSULAR MANDAUE
Address: 2ND FLOOR, INSULAR SQUARE MALL, TABOK, MANDAUE CITY 6014 CEBU
Branch Head/Officer-in-Charge: BRANCH HEAD I: GEMMA C. CABERTE
KABANKALAN
Address: NZBC 3 BUILDING, HIGHWAY, TALUBANGI, KABANKALAN 6111 NEGROS OCCIDENTAL
Contact Numbers: Tel No. 63 (034) 471-2224
Branch Head/Officer-in-Charge: ACTING BRANCH HEAD I: LYNLEE LU GALDO DATO
KABANKALAN PEC
Address: ZAYCO BLDG., REPULLO ST., KABANKALAN CITY, NEGROS OCCIDENTAL
Contact Numbers: Tel No. (034) 471-2224, (034) 746-8130, (034) 471-2224
Branch Head/Officer-in-Charge: ROMEO S. AGLUGUB
KALIBO
Address: G/F AND 2/F, CASA CONSTANCIA BLDG., ROXAS AVE. EXTENSION, ANDAGAO, KALIBO 5600 AKLAN
Contact Numbers: Tel No. 63 (036) 262-1787 Fax No. 500-8360
Branch Head/Officer-in-Charge: BRANCH HEAD I: ANGELO OROLA BLANCAVER
KALIBO PEC
Address: G/F AND 2/F, CASA CONSTANCIA BLDG., ROXAS AVE., EXT., ANDAGAO, KALIBO, AKLAN
Contact Numbers: Tel No. (036) 320-1966, (036) 268-4117
Branch Head/Officer-in-Charge: JENNIFER A. DUREMDES
LAPU – LAPU
Address: G/F ANNEX BUILDING, GAISANO MACTAN ISLAND MALL, PAJO, LAPU-LAPU CITY 6015 MACTAN, CEBU
Contact Numbers: Tel No. 63 (032) 340-8050 Fax No. 340-6499
Branch Head/Officer-in-Charge: ACTING HEAD: ERIC ABA CORONADO
LAPU-LAPU PEC
Address: G/F ANNEX BLDG., GAISANO MACTAN ISLAND MALL, PAHO, LAPU-LAPU CITY, MACTAN, CEBU
Contact Numbers: Tel No. (032) 341-1004, 340-1886
Branch Head/Officer-in-Charge: STELA D. WARQUE
MAASIN
Address: SALUDO BLDG., KANGLEON STREET, MAASIN 6600 SOUTHERN LEYTE
Contact Numbers: Tel No. 63 (053) 381-2119 Fax No. 570-8551
Branch Head/Officer-in-Charge: BRANCH HEAD: GREGORIO S BAROZA
MAASIN PEC
Address: SALUDO BLDG., KANLEON ST., MAASIN CITY, SOUTHERN LEYTE
Contact Numbers: Tel No. (053) 570-8551, (053) 381-2119
Branch Head/Officer-in-Charge: JEROME O. PALER
MANDAUE
Address: J. CENTRE MALL A.S. FORTUNA STREET, BAKILID, MANDAUE CITY 6014 CEBU
Contact Numbers: Tel No. 63 (032) 346-4983 Fax No. 346-4983
Branch Head/Officer-in-Charge: BRANCH HEAD I: GEMMA C CABERTE
ORMOC
Address: G/F YUVALLOS BLDG., D. VELOSO AVE., PUNTA, ORMOC CITY 6541 LEYTE
Contact Numbers: Tel No. 63 (053) 5612476 Fax No. 255-4658
Branch Head/Officer-in-Charge: BRANCH HEAD II: PORFERIO A. SALIDAGA, JR.
ORMOC PEC
Address: YUVALLOS BLDG., VELOSO ST., PUNTA, ORMOC CITY
Contact Numbers: Tel No. (053) 255-4658, (053) 255-5241
Branch Head/Officer-in-Charge: DELSERGS JOSE M. ABIT
PANABO PEC
Address: DOOR 5 CENTINO BLDG., QUEZON BLVD., BRGY. STO. NINO, PANABO CITY
Contact Numbers: Tel No. (084) 628-8674
Branch Head/Officer-in-Charge: JENNIFER D. MALCON
PASSI
Address: PASSI ECONOMIC ENTERPISE, PASSI CITY 5037 ILOILO
Contact Numbers: Tel No. 63 (33) 331-6382
Branch Head/Officer-in-Charge: BRANCH HEAD III: EVA JUANITAS CURA
PORO (CAMOTES ISLAND)
Address: G/F PORO PUBLIC MARKET, PORO, CAMOTES ISLAND 6049 CEBU
Contact Numbers: Tel No. 63 (32) 3545938
Branch Head/Officer-in-Charge: ACTING BH III: ERIC ABA CORONADO
ROBINSONS DUMAGUETE
Address: ROBINSONS DUMAGUETE, DUMAGUETE BUSINESS PARK, CALINDAGAN, DUMAGUETE 6200 NEGROS OCCIDENTAL
Contact Numbers: Tel No. 063 (035) 421-0450
Branch Head/Officer-in-Charge: BRANCH HEAD I: ELIZA MEDALLA LLAVAN
ROBINSONS FUENTE, CEBU
Address: FUENTE OSMEÑA BOULEVARD, STA. CRUZ, CEBU 6000 CEBU
Contact Numbers: Tel No. 63 (032) 254-1119
Branch Head/Officer-in-Charge: ACTING BH III: VERDA SOL TORREFRANCA
ROBINSONS PLACE ANTIQUE
Address: 3RD FLOOR LINGKOD PINOY CENTER ROBINSONS PLACE ANTIQUE, SAN JOSE 5700 ANTIQUE
Branch Head/Officer-in-Charge: ACTING BRANCH HEAD I: PHILLIP MONTECILLO LUCERO
ROBINSONS PLACE BACOLOD
Address: ROBINSONS PLACE BACOLOD, LACSON STREET, MANDALAGAN, BACOLOD 6100 NEGROS OCCIDENTAL
Contact Numbers: Tel No. 63 (34) 4412239
Branch Head/Officer-in-Charge: ACTING BH III: LINA VERGARA HILADO
ROBINSONS PLACE ILOILO
Address: ROBINSONS PLACE ILOILO, COR. DE LEON & QUEZON STS., ILOILO CITY 5000 ILOILO
Contact Numbers: Tel No. 063 (033) 335-5424
Branch Head/Officer-in-Charge: BRANCH HEAD III: EVA JUANITAS CURA
ROBINSONS PLACE JARO
Address: LINGKOD PINOY CENTER, BASEMENT LVL, ROBINSONS PLACE JARO,, E. LOPEZ ST., JARO, ILOILO CITY 5000 ILOILO
Contact Numbers: Tel No. 63 (33) 5016921
Branch Head/Officer-in-Charge: BRANCH HEAD III: EVA JUANITAS CURA
ROBINSONS PLACE ORMOC
Address: ROBINSONS LINGKOD PINOY CENTER, ROBINSONS PLACE ORMOC LILIA, AVENUE, COGON, ORMOC CITY 6541 LEYTE
Branch Head/Officer-in-Charge: BRANCH HEAD II: PORFERIO A. SALIDAGA
ROBINSONS PLACE ROXAS
Address: ROBINSONS PLACE ROXAS, PUEBLO DE PANAY, LAWA-AN, ROXAS CITY 5800 CAPIZ
Contact Numbers: Tel No. 63 (036) 651-0166
Branch Head/Officer-in-Charge: BRANCH HEAD I: RENE MOISES GARABATO GONZALES
ROBINSONS PLACE TACLOBAN
Address: LINGKOD PINOY CENTER, ROBINSONS TACLOBAN TABUAN NATL HIGHWAY, MARASBARAS, TACLOBAN CITY 6500 LEYTE
Branch Head/Officer-in-Charge: BRANCH HEAD II: LILIBETH AGUILAR CAJUCOM
ROXAS
Address: CITY MALL ROXAS ANNEX BLDG., ARNALDO BLVD., ROXAS CITY 5800 CAPIZ
Contact Numbers: Tel No. 63 (036) 522-3839 Fax No. 621-0611
Branch Head/Officer-in-Charge: BRANCH HEAD I: RENE MOISES GARABATO GONZALES
ROXAS PEC
Address: CITY MALL ROXAS ANNEX BUILDING, ARNALDO BLVD., ROXAS CITY
Contact Numbers: Tel No. (036) 621-4256, (036) 522-3839
Branch Head/Officer-in-Charge: NONIE V. FERNANDEZ
SAGAY
Address: JGM BLDG., NATL. HIGHWAY CORNER ROXAS AVENUE, SAGAY CITY 6122 NEGROS OCCIDENTAL
Contact Numbers: Tel No. 63 (034) 488-0112 Fax No. 488-0270
Branch Head/Officer-in-Charge: BRANCH HEAD I: MA. SHEILA VASQUEZ GALENO
SAGAY PEC
Address: JGM BLDG., NATIONAL HIWAY COR ROXAS AVE., SAGAY CITY, NEGROS OCCIDENTAL
Contact Numbers: Tel No. (034) 488-0112
Branch Head/Officer-in-Charge: RACHELLE A. RULL
SAN CARLOS, NEGROS OCC.
Address: EMERALD BUILDING, FC LEDESMA ST., CENTER MALL, CITY CENTER, SAN CARLOS CITY 6127 NEGROS OCCIDENTAL
Contact Numbers: Tel No. 63 (034) 312-5422 Fax No. 729-3928
Branch Head/Officer-in-Charge: BRANCH HEAD I: VINCENT ORTEGA TRANI
SIQUIJOR
Address: G/F, SIQUIJOR MULTI-PURPOSE BUILDING, POBLACION, SIQUIJOR 6225 SIQUIJOR
Contact Numbers: Tel No. 63 (35) 480-9019
Branch Head/Officer-in-Charge: BRANCH HEAD I: ELISA MEDALLA LLAVAN
SM CEBU
Address: SM CITY CEBU, NORTH RECLAMATION AREA, CEBU CITY 6000 CEBU
Contact Numbers: Tel No. 63 (032) 340-8060
Branch Head/Officer-in-Charge: ACTING BH III: VERDA SOL TORREFRANCA
SM CONSOLACION
Address: 2F, SM CITY CONSOLACION, NORTH RD., LAMAC, CONSOLACION 6001 CEBU
Branch Head/Officer-in-Charge: ACTING BH III: ERIC ABA CORONADO
TACLOBAN
Address: 103 G/F & 2/F CAROLINE CORDIEL BLDG LOPEZ JAENA ST. COR M.H., DEL PILAR STREET, TACLOBAN CITY 6500 LEYTE
Contact Numbers: Tel No. 63 (053) 321-4310 Fax No. 321-4310
Branch Head/Officer-in-Charge: BRANCH HEAD II: LILIBETH AGUILAR CAJUCOM
TACLOBAN PEC
Address: G/F AND 2/F, CAROLINE CORDIEL BLDG., LOPEZ JAENA ST., TACLOBAN CITY
Contact Numbers: Tel No. (053) 321-4310
Branch Head/Officer-in-Charge: JEAN T. MANOZA
TAGBILARAN
Address: 2/F GALLERIA LUISA BUILDING GOVERNOR CELESTINO GALLARES ST, TAGBILARAN 6300 BOHOL
Contact Numbers: Tel No. 63 (038) 501-7055
Branch Head/Officer-in-Charge: ACTING BH II: ALIETA IGOT BASUBAS
TAGBILARAN PEC
Address: 2F GALLERIA LUISIA BLDG., GOV. CELESTINO GALLARES ST., TAGBILARAN CITY, BOHOL
Contact Numbers: Tel No. (038) 501-7055, (038) 411-3934
TALIBON
Address: TALIBON MUNICIPAL HALL, TALIBON 6325 BOHOL
Contact Numbers: Tel No. 63 (038) 515-1037
Branch Head/Officer-in-Charge: ACTING BH II: ALIETA IGOT BASUBAS
TALISAY
Address: ROSALIE BUILDING, GAISANO GRAND FIESTA MALL, HIGHWAY, TABUNOK, TALISAY 6045 CEBU
Contact Numbers: Tel No. 63 (032) 520-6458
Branch Head/Officer-in-Charge: ACTING BRANCH HEAD I: JANICE L. CABALLES
TOLEDO
Address: 2/F TE BUILDING DIOSDADO MACAPAGAL HIGHWAY, SANGI, TOLEDO CITY 6038 CEBU
Contact Numbers: Tel No. 63 (032) 467-9644 Fax No. 467-9644
Branch Head/Officer-in-Charge: ACTING BRANCH HEAD I: SHEILA MARIE V. ABAD
TOLEDO PEC
Address: 2ND FLOOR TE BLDG., DIOSDADO MACAPAGAL HIWAY SANGI, TOLEDO CITY, CEBU
Contact Numbers: Tel No. (032) 467-9644
Branch Head/Officer-in-Charge: JOSEPH P. RARA
UBAY
Address: UBAY MUNICIPAL HALL, POBLACION, UBAY 6315 BOHOL
Branch Head/Officer-in-Charge: ACTING BH II: ALIETA IGOT BASUBAS
VICTORIAS
Address: G/F, REDKEY BUILDING OSMEÑA AVE., NATIONAL HIGHWAY, BARANGAY 5, VICTORIAS CITY 6119 NEGROS OCCIDENTAL
Contact Numbers: Tel No. 63 (034) 399-2953 Fax No. 399-2954
Branch Head/Officer-in-Charge: BRANCH HEAD I: BRENDA BALUBAR CRUZ
ZAMBOANGA PEC
Address: PHIDCO BLDG., VETERANS AVE., ZAMBOANGA CITY, ZAMBOANGA DEL SUR
Contact Numbers: Tel No. (062) 993-0418, (062) 991-2007, (062) 991-1475
Branch Head/Officer-in-Charge: GRETA B. LACANDALO
MINDANAO
BASILAN
Address: NFK BUILDING, SUNRISE VILLAGE, ISABELA CITY 7300 BASILAN
Contact Numbers: Tel No. 63 (062) 200-3432 Fax No. 200-3432
Branch Head/Officer-in-Charge: BRANCH HEAD I: MA. SALVACION FONOLLERA ALAM
BISLIG
Address: NATALIO PLAZA BLDG., ESPIRITU ST., MANGAGOY, BISLIG CITY 8311 SURIGAO DEL SUR
Contact Numbers: Tel No. 63 (086) 853-2334 Fax No. 853-4126
Branch Head/Officer-in-Charge: ACTING BRANCH HEAD I: ROMEO JR. DUMARAN ALBAR
BISLIG PEC
Address: NATALIO PLAZA BLDG., ESPIRITU ST., MANGAGOY, BISLIG CITY, SURIGAO DEL SUR
Contact Numbers: Tel No. (086) 853-2334
Branch Head/Officer-in-Charge: ANN GRACE Q. SATENTES
BUTUAN
Address: RUDY TIU BLDG., A.D. CURATO ST., BUTUAN CITY 8600 AGUSAN DEL NORTE
Contact Numbers: Tel No. 63 (085) 225-2153 Fax No. 815-5008
Branch Head/Officer-in-Charge: BRANCH HEAD II: ANTONIO GAERLAN FABIA
BUTUAN PEC
Address: RUDY TIU BLDG., A.D. CURATO ST., BUTUAN CITY, AGUSAN DEL NORTE
Contact Numbers: Tel No. (085) 225-2153, (085) 342-3003
Branch Head/Officer-in-Charge: DIVINAGRACIA T. ESMERO
CAGAYAN DE ORO
Address: SSS BLDG., CARMEN PATAG ROAD, CARMEN, CAGAYAN DE ORO CITY 9000 MISAMIS ORIENTAL
Contact Numbers: Tel No. 63 (088) 3503529 Fax No. 8586790
Branch Head/Officer-in-Charge: BRANCH HEAD III: MA. RAINE LUCERO JAMERO
CAGAYAN DE ORO PEC
Address: SSS BLDG., CARMEN PATAG ROAD, CARMEN, CAGAYAN DE ORO CITY, MISAMIS ORIENTAL
Contact Numbers: Tel No. (088) 350-3529, (088) 350-3530
Branch Head/Officer-in-Charge: EDNA EUGENE L. CHACON
CALINAN
Address: CALINAN MUNICIPAL HALL, CALINAN, DAVAO 8018 DAVAO DEL SUR
Contact Numbers: Tel No. 63 (082) 295-0491
Branch Head/Officer-in-Charge: ACTING BRANCH HEAD I: MONIQUE STA ANA ALCANTARA
CAMIGUIN
Address: G/F, BARLAAN BLDG., ARANA ST., MAMBAJAO 9100 CAMIGUIN
Contact Numbers: Tel No. 63 (088) 387-2099 Fax No. 387-2070
Branch Head/Officer-in-Charge: ACTING BRANCH HEAD I: ALAN LABASTILLA SAYON
CDO – LAPASAN
Address: G/F MARKET CITY & EAST BOUND INTEGRATED TERMINAL, AGORA ST., LAPASAN, CAYAGAN DE ORO CITY 9000 MISAMIS ORIENTAL
Contact Numbers: Tel No. 63 (088) 8807024
Branch Head/Officer-in-Charge: BRANCH HEAD I: VALENTINE VIAJAR AUNZO
CDO LAPASAN PEC
Address: G/F MARKET CITY, EAST BOUND INTEGRATED TERMINAL, AGORA, LAPASAN, CDO
Contact Numbers: Tel No. (088) 880-7024, (088) 350-3530
Branch Head/Officer-in-Charge: DINAH N. MEDEL
COTABATO
Address: S.T. LIM HOLDINGS, INC. BLDG., MAKAKUA ST., POBLACION, COTABATO 9600 ARMM
Contact Numbers: Tel No. 63 (064) 421-8289 Fax No. 421-4515
Branch Head/Officer-in-Charge: BRANCH HEAD: SUKARNO D PENDALIDAY
COTABATO PEC
Address: S.T. LIM HOLDINGS, INC. BLDG., MAKAKUA ST., COTABATO CITY
Contact Numbers: Tel No. (064) 421-8289
Branch Head/Officer-in-Charge: CESAR C. PELAEZ
DAVAO
Address: SSS BLDG., J.P. LAUREL AVE., BAJADA, DAVAO CITY 8000 DAVAO DEL SUR
Contact Numbers: Tel No. 63 (082) 221-3575 Fax No. 222-6810
Branch Head/Officer-in-Charge: ACTING BH III: JOSE JR. SABADO CATOTO
DAVAO – ILUSTRE
Address: GAISANO GRAND CITIMALL DAVAO, ILUSTRE DAVAO, DAVAO 8026
Contact Numbers: Tel No. 63 (082) 2242167
Branch Head/Officer-in-Charge: BRANCH HEAD: MARY ELLEN A. ESTOQUE
DAVAO PEC
Address: SSS BLDG., J.P.LAUREL AVE., BAJADA, DAVAO CITY
Contact Numbers: Tel No. (082) 222-6810, (082) 221-3575
Branch Head/Officer-in-Charge: EMMANUEL G. JULIAN
DIGOS
Address: REBECCA SY BLDG., LAPU-LAPU EXTENSION, DIGOS CITY 8002 DAVAO DEL SUR
Contact Numbers: Tel No. 63 (082) 553-7343 Fax No. 553-5658
Branch Head/Officer-in-Charge: ACTING BRANCH HEAD I: JOCELYN T. GOPO
DIGOS PEC
Address: REBECCA SY BLDG., LAPU-LAPU EXT., DIGOS CITY, DAVAO DEL SUR
Contact Numbers: Tel No. (082) 553-5658, (082) 553-7343
Branch Head/Officer-in-Charge: DEXTER EMMANUEL G. CAFE
DIPOLOG
Address: RAMOS BUILDING, RIZAL AVENUE, DIPOLOG CITY 7100 ZAMBOANGA DEL NORTE
Contact Numbers: Tel No. 63 (065) 212-2518 Fax No. 212-4834
Branch Head/Officer-in-Charge: ACTING BRANCH HEAD I: ENRICO JR. C. FLORES
FELCRIS CENTRALE MALL
Address: 2/F FELCRIS CENTRALE MALL, QUIMPO BLVD., BUCANA, DAVAO CITY 8016 DAVAO DEL SUR
Contact Numbers: Tel No. 63 (82) 2287054
Branch Head/Officer-in-Charge: BRANCH HEAD I: MARY ELLEN ALINSUB ESTOQUE
GENERAL SANTOS CITY
Address: SSS BLDG., MAKAR HIGHWAY, LABANGAL, GENERAL SANTOS 9500 SOUTH COTABATO
Contact Numbers: Tel No. 63 (083) 554-5751 Fax No. 554-5755
Branch Head/Officer-in-Charge: ACTING HEAD: SUZETTE HERRERA PURIFICACION
GENERAL SANTOS CITY PEC
Address: SSS BLDG., MACAR HIGHWAY, BRGY. LABANGAL, GENERAL SANTOS CITY
Contact Numbers: Tel No. (083) 554-5754, (083) 554-5752
Branch Head/Officer-in-Charge: ALAN S. SABAY
GINGOOG
Address: MORENO BLDG., DOÑA GRACIANA ST., BRGY. 22-A, GINGOOG CITY 9014 MISAMIS ORIENTAL
Contact Numbers: Tel No. 63 (088) 427-7720 Fax No. 861-0199
Branch Head/Officer-in-Charge: BRANCH HEAD I: PERKINS BADE CALIXTRO
ILIGAN
Address: MINDANAO SANITARIUM & HOSPITAL COLL BUILDING, TIBANGA HIGHWAY, ILIGAN 9200 LANAO DEL NORTE
Contact Numbers: Tel No. 63 (63) 221-2988 Fax No. 221-2932
Branch Head/Officer-in-Charge: BRANCH HEAD II: CHERYL VILLANUEVA JARIOL
ILIGAN PEC
Address: MINDANAO SANITARIUM and HOSPITAL COLLEGE BLDG., TIBANGA HIGHWAY, ILIGAN CITY
Contact Numbers: Tel No. (063) 221-2988, (063) 221-6179, (063) 221-5374
Branch Head/Officer-in-Charge: ROY LAURO R. DOCTOLERO
IPIL
Address: CHIONG BUILDING, POBLACION, IPIL 7001 ZAMBOANGA SIBUGAY
Contact Numbers: Tel No. 63 (062) 333-2295 Fax No. 333-2498
Branch Head/Officer-in-Charge: BRANCH HEAD I: RUDY MIGUEL LACANDALO
JOLO
Address: SULU MASONIC BUILDING, BUS-BUS ST, JOLO 7400 SULU
Contact Numbers: Tel No. 63 (085) 341-8911 Fax No. 341-8911
Branch Head/Officer-in-Charge: BRANCH HEAD: AKILI NASSAIE AMBUTONG
KCC GEN SAN
Address: VERANZA MALL, J. CATOLICO SR. STREET, LAGAO, GENERAL SANTOS 9500 SOUTH COTABATO
Branch Head/Officer-in-Charge: ACTING BH II: REDENTOR SAMONTE VIOLA
KIDAPAWAN
Address: G/F ROMA BLDG., QUEZON BLVD., KIDAPAWAN 9400 NORTH COTABATO
Contact Numbers: Tel No. 63 (064) 278-3384 Fax No. 288-1580
Branch Head/Officer-in-Charge: ACTING BRANCH HEAD I: JOY CONSOLACION A. BASTARECHE
KIDAPAWAN PEC
Address: G/F ROMA BLDG., QUEZON BLVD., KIDAPAWAN CITY NORTH COTABATO
Contact Numbers: Tel No. (083) 554-5754, (083) 554-5752
Branch Head/Officer-in-Charge: ANN GRACE Q. SATENTES
KORONADAL
Address: 2/F GAISANO GRAND MALL GEN. SANTOS DRIVE, KORONADAL CITY 9506 SOUTH COTABATO
Branch Head/Officer-in-Charge: ACTING HEAD: RITA FE SIEGUE LIMBAGA
KORONADAL PEC
Address: ALCA BLDG., 712 AURORA ST., KORONADAL CITY SOUTH COTABATO
Contact Numbers: Tel No. (083) 228-8350, (083) 228-3131
Branch Head/Officer-in-Charge: LEODEGARIO P. UY
MATI
Address: OLD NIA BUILDING, MATIAO ROAD, PANAMIN, MATI CITY 8200 DAVAO ORIENTAL
Contact Numbers: Tel No. 63 (087) 388-3754 Fax No. 388-4585
Branch Head/Officer-in-Charge: BRANCH HEAD I: IMELDA A GUERRA
MATI PEC
Address: OLD NIA BLDG., PANAMIN, MATIAO ROAD, MATI CITY, DAVAO ORIENTAL
Contact Numbers: Tel No. (087) 388-4585, (087) 811-1448
Branch Head/Officer-in-Charge: CESAR C. PELAEZ
MOLAVE
Address: MOLAVE MUNICIPAL HALL, MOLAVE 7023 ZAMBOANGA DEL SUR
Contact Numbers: Tel No. 63 (62) 9256465
Branch Head/Officer-in-Charge: BRANCH HEAD I: JAMES BANGHULOT BUCKLY
NCCC CENTERPOINT
Address: GF, NCCC CENTERPOINT, MATINA CROSSING, TOLOMO, DAVAO CITY 8021 DAVAO DEL SUR
Branch Head/Officer-in-Charge: BRANCH HEAD I: MARY ELLEN ALINSUB ESTOQUE
NCCC MALL DAVAO
Address: 3/F, NCCC MALL MATINA CORNER MCARTHUR HIGHWAY & MAA ROAD, MATINA, DAVAO 8000 DAVAO
Branch Head/Officer-in-Charge: OFFICER-IN-CHARGE: FE T. QUIBIN
NCCC MALL TAGUM
Address: 3/F, NCCC MALL OF TAGUM, NATIONAL HIGHWAY, TAGUM CITY 8100 DAVAO DEL NORTE
Branch Head/Officer-in-Charge: ACTING BH II: ROSELANE BALICOCO PLAZA
OROQUIETA
Address: OROQUIETA TOWN CENTER, CANUBAY, OROQUIETA CITY 7207 MISAMIS OCCIDENTAL
Contact Numbers: Tel No. 63 (088) 531-1210 Fax No. 531-1870
Branch Head/Officer-in-Charge: ACTING BRANCH HEAD I: JULIET CHENG ABUTON
OZAMIS
Address: GRANDWAY BUILDING , DON ANSELMO BERNARD AVENUE, CATADMAN-MANABAY, OZAMIS CITY 7200 MISAMIS OCCIDENTAL
Contact Numbers: Tel No. 63 (088) 521-0441 Fax No. 521-3396
Branch Head/Officer-in-Charge: ACTING HEAD: LIZA JUMALON LUMANTAS
PAGADIAN
Address: ANCAJAS BLDG., SANSON ST., SAN FRANCISCO, PAGADIAN CITY 7016 ZAMBOANGA DEL SUR
Contact Numbers: Tel No. 63 (062) 214-1633 Fax No. 214-2466
Branch Head/Officer-in-Charge: BRANCH HEAD: JAMES B. BUCKLY
PANABO
Address: DOOR 5, CENTINO BLDG., QUEZON BLVD., STO NIÑO, PANABO CITY 8105 DAVAO DEL NORTE
Contact Numbers: Tel No. 63 (084) 628-4037 Fax No. 628-8674
Branch Head/Officer-in-Charge: BRANCH HEAD I: ALNORA YENCO PRESBITERO
ROBINSONS PLACE BUTUAN
Address: J. C. AQUINO AVENUE, LIBERTAD, BUTUAN CITY 8600 AGUSAN DEL NORTE
Contact Numbers: Tel No. 63 (085) 2250088
ROBINSONS PLACE GEN SAN
Address: ROBINSONS PLACE GEN SAN, J. CATOLICO SR. AVENUE, LAGAO, GENERAL SANTOS CITY 9500 SOUTH COTABATO
Branch Head/Officer-in-Charge: ACTING BH II: REDENTOR SAMONTE VIOLA
ROBINSONS PLACE ILIGAN
Address: LINGKOD PINOY CENTER, ROBINSONS PLACE ILIGAN, MACAPAGAL AVE, ILIGAN CITY 9200 LANAO DEL NORTE
Branch Head/Officer-in-Charge: BRANCH HEAD II: CHERYL VILLANUEVA JARIOL
ROBINSONS PLACE TAGUM
Address: LEVEL 4, ROBINSONS PLACE TAGUM, VISAYAN VILLAGE, TAGUM CITY 8100 DAVAO DEL NORTE
Contact Numbers: Tel No. 63 (84) 2165569
Branch Head/Officer-in-Charge: ACTING HEAD: ROSELANE BALICOCO PLAZA
SAN FRANCISCO, AGUSAN
Address: ALEXANDER BUILDING, PUROK IV, BRGY. HUBANG, SAN FRANCISCO 8501 AGUSAN DEL SUR
Branch Head/Officer-in-Charge: BRANCH HEAD: ARNOLD O PEPINO
SARANGANI
Address: G/F OLD CAPITOL BUILDING, SARANGANI PROVICIAL, CAPITOL COMPOUND, ALABEL 9517 SARANGANI
Contact Numbers: Tel No. 063 (083) 5080058
Branch Head/Officer-in-Charge: ACTING BH II: REDENTOR SAMONTE VIOLA
SURIGAO
Address: PARKWAY BLDG. KM 2 NATL. HIGHWAY, BARANGAY LUNA, SURIGAO CITY 8400 SURIGAO DEL NORTE
Contact Numbers: Tel No. 63 (086) 231-7033 Fax No. 826-2431
Branch Head/Officer-in-Charge: BRANCH HEAD I: JOSE ROEL JARILLA HERBIETO
SURIGAO PEC
Address: PARKWAY BLDG., KM 2 NATIONAL HIGHWAY BRGY LUNA SURIGAO CITY, SURIGAO DEL NORTE
Contact Numbers: Tel No. (086) 826-2431, (086) 826-2437
Branch Head/Officer-in-Charge: REYNALDO L. CLERINO
TACURONG
Address: CYC BLDG., NATIONAL HIGHWAY, BUENAFLOR, TACURONG CITY 9800 SULTAN KUDARAT
Contact Numbers: Tel No. 63 (064) 477-0164 Fax No. 200-3338
Branch Head/Officer-in-Charge: BRANCH HEAD: SERAFIN G HINGCO
TAGUM
Address: LEVEL 2, GAISANO GRAND MALL, APOKON ROAD, APOKON, TAGUM CITY 8100 DAVAO DEL NORTE
Contact Numbers: Tel No. 63 (084) 400-1035 Fax No. 217-3796
Branch Head/Officer-in-Charge: ACTING HEAD: ROSELANE BALICOCO PLAZA
TAGUM PEC
Address: 2ND LEVEL, GAISANO GRAND MALL, APOKON RD., TAGUM CITY, DAVAO DEL NORTE
Contact Numbers: Tel No. (084) 400-1035, (084) 218-1102
Branch Head/Officer-in-Charge: DAISY D. HINTAY
TANDAG
Address: PIMENTEL BLDG., DONASCO ST., TANDAG CITY 8300 SURIGAO DEL SUR
Contact Numbers: Tel No. 63 (086) 211-3718 Fax No. 211-3185
Branch Head/Officer-in-Charge: BRANCH HEAD I: BENIGNO JR JARDELOZA DAGANI
TAWI-TAWI
Address: KANDERO BLDG., POBLACION, BONGAO 7500 TAWI-TAWI
Contact Numbers: Tel No. 63 (068) 268-1001
Branch Head/Officer-in-Charge: OFFICER-IN-CHARGE: LINCOLN ASKALANI TAWASIL
TORIL
Address: GROUND FLR, GAISANO GRAND MALL-TORIL, SAAVEDRA ST., TORIL, DAVAO 8025 DAVAO DEL SUR
Contact Numbers: Tel No. 63 291-0156 Fax No. 291-0106
Branch Head/Officer-in-Charge: ACTING BRANCH HEAD I: MONIQUE STA ANA ALCANTARA
TORIL PEC
Address: GROUND FLOOR GAISANO GRAND MALL-TORIL, SAAVEDRA ST., TORIL, DAVAO CITY
Contact Numbers: Tel No. (082) 291-0012, (082) 291-0156
Branch Head/Officer-in-Charge: LIZAMERA D. ABANTAS
TRENTO
Address: MUNICIPAL HALL, TRENTO 8505 AGUSAN DEL SUR
Branch Head/Officer-in-Charge: BRANCH HEAD I: ARNOLD ORTIZ PEPINO
VALENCIA
Address: 2F, ROBINSONS PLACE VALENCIA, SAYRE HIGHWAY, BAGONTAAS, VALENCIA CITY 8709 BUKIDNON
Contact Numbers: Tel No. 63 (088) 828-0275 Fax No. 222-3748
Branch Head/Officer-in-Charge: BRANCH HEAD I: MARILYN OCAMPOS TAMAYO
VALENCIA PEC
Address: CAP BLDG., SAYRE HIGHWAY HAGCOL, VALENCIA CITY, BUKIDNON
Contact Numbers: Tel No. (088) 828-0275
Branch Head/Officer-in-Charge: REGIN D. MORDENO
ZAMBOANGA
Address: PHIDCO BLDG., VETERANS AVENUE, ZAMBOANGA CITY 7000 ZAMBOANGA DEL SUR
Contact Numbers: Tel No. 63 (062) 993-0418 Fax No. 992-6896
Branch Head/Officer-in-Charge: BRANCH HEAD II: ELIZABETH GONZALES CABATINGAN
ZAMBOECOZONE
Address: G/F ZAMBOANGA SPECIAL ECONOMIC ZONE ADM BLDG., SAN RAMON, TALISAYAN, ZAMBOANGA 7000 ZAMBOANGA DEL SUR
Branch Head/Officer-in-Charge: BRANCH HEAD: ELIZABETH G CABATINGAN