Do you want to work as a factory worker in Japan? If so, then you're in good company. Lots of people all over the world, not just in the Philippines, dream of working in Japan, and as factory workers at that. That's because there are lots of job openings owing to the fact that Japan has more than 190,000 factories across a wide variety of industries.
This means, as well, that being a factory worker in Japan means having a steady, high paying job, and living in a first world country that offers a high standard of living. Equally important is the chance to be immersed in a unique and highly technologically advanced culture, and the chance to help your family back home in the Philippines.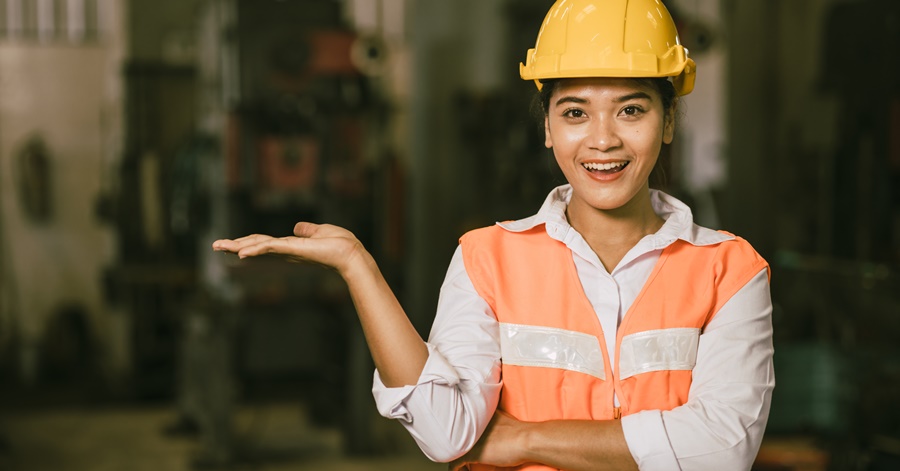 Disclaimer: The information posted here is based on the personal experiences shared by the OFW in the video below. Please let this post serve as a guide only. If you have specific questions, you may ask the OFW by commenting on their video on their accounts.
Step-by-step Guide to Applying as a Factory Worker in Japan
This article is a summary of the information shown in a video by OFW YouTubers working in Japan. They started a YouTube channel called A and D DE QUIROZ Vlogs, and in an informative video shown in the link below, they go in depth into the topic of how to apply in Japan as a factory worker.
In fact, they even shared which agency in the Philippines they applied in to get to Japan in the first place. They also went through all the steps in considerable detail so we will know what to do when it's our turn to apply. You can watch the full video in the link below:
Salary of a Factory Worker in Japan
Before anything else, let's talk about how much a factory worker can earn in Japan. Is it even worth working and living in the country? Is the compensation good enough in relation to the cost of living? Let's find out.
According to a separate video from the same YouTube channel, a factory worker in Japan can earn around 160,000 yen per month. This is the basic salary, and is equivalent to 75,000 pesos per month. However, the salary really depends on a lot of factors, including the company that you are working in, and whether you are a trainee or an actual factory worker.
Since the above mentioned salary is gross, there are deductions. Deductions include the following:
Health insurance – 12,480 yen which is around 6,115 pesos
Welfare premium – 23,709 yen which is around 11,657 pesos. This is known as tax refund or lump sum, which they can get back when they go back home to the Philippines.
Employment insurance premium – 543 yen which is around 266 pesos.
Dormitory rent – 20,000 yen or 9,800 pesos. This doesn't include payments for water, electricity, gas, and other utility payments.
Advance payment – 9,196 yen or 4,506 pesos. This is where the above-mentioned payments for utilities come in.
Meal allowance – 20,000 yen or 9,800 pesos.
Total expenses amount to 86,000 yen, equivalent to 42,144 pesos. So what's left of the monthly income is 73,991 yen or 36,250 pesos. This is the amount of money they can save in a month.
However, factory workers can earn so much more than this due to overtime work and overtime pay that is higher than the regular rate.
5 Steps in Applying for a Factory Worker Job in Japan
So how can you apply for this job? Well, the main theme of the video is how they both enjoyed the services of an employment agency to get hired in Japan. However, as a disclaimer, they mentioned that they don't work for the agency nor are they advertising for it.
In fact, they just shared their experiences hoping that this would be helpful to aspiring applicants as well. Moreover, they said that your experiences in applying for and working in Japan may be different to what they experienced.
Step 1. Be Physically Fit
Before anything else, be sure that you are physically fit so that you won't have problems during the medical test. This test is required for most, if not all applications to working abroad, not just in Japan.
Step 2. Legit Agency
Be sure that the agency you are applying in is legitimate. That way, you will avert getting victimized by an illegal recruiter. Indeed, illegal recruiters have been rampant over the years, so much so that the Philippine government has taken direct and aggressive actions and campaigns against them.
Step 3. Complete Requirements
Be sure that your requirements are already complete before you go to the agency. Here are the requirements from the agency that they applied in:
Updated resume
Valid passport – photocopy and original. If this is not yet available, you can present the receipt from the DFA or the delivery receipt from the courier.
Latest PSA birth certificate – photocopy and original.
6 pieces latest 2×2 ID Pictures – wear formal attire and the background must be white.
PEOS certificate – you can get this from the PEOS website.
One long brown expanding envelope
Step 4. Pass the Interview
Be sure that you pass the interview with the Japanese representative to the company you are applying in. Here are some valuable tips to pass the interview.
Make sure that you are establishing eye contact when answering the questions of the Japanese. That way they will notice you.
Make sure that your voice is audible and be confident with your answers. The Japanese will appreciate you when you do this.
Your answers should be straight to the point. Just give a direct answer to the direct question.
During the interview, there will be an interpreter who will interpret the questions of the Japanese interviewer. That's why you don't have to worry about your English language skills during the interview. You will be using tagalog to respond to questions.
Step 5. Learn the Japanese Language
This is one of the requirements in order to work in Japan. You will be working in the country, so you need to learn their national language. It is the language that will most often be used at work and during day-to-day activities.
In fact, only a few Japanese speak English. You may hear them speak English but using only very short and simple phrases. That's why you have to make the adjustment.
You will be learning the Japanese language in 4 months. Once you pass the interview, you will be sponsored by the company you applied in to learn the language for free.
However, during the learning process, you will be spending on the following:
Food
Allowance
Accommodation – you will pay for this since you are staying in the building where you will be learning the language.
Other expenses – these include your transportation fare.
At the start, it's really difficult to learn Nihongo. Don't give up, though. Think of your motivation, which is to go to Japan and work and have a better future. Give it your best shot.
The school where they learned Japanese is called Sakura. While learning for four months, you spend the whole morning until the afternoon in the classroom. It is really tasking, but that's the only way to learn the basics of the language in just a few months.
That's why it is really important to stay in shape. Be healthy during the whole process so that you maximize your learning. The teachers in school are really highly qualified, so you'll definitely learn from them.
Agency for Work Opportunities in Japan
The YouTubers shared the agency they applied in. It's called Prudential Employment Agency Incorporated. It is licensed by the POEA, and it offers no placement fee, no processing fee and no third party agents.
The main office of this agency is at Miki Mari Building, Sta. Cecilia Road, Talon 2, Las Pinas city.
Advantages of Working in Japan
In the later parts of the video, they mentioned how important it is to push through with your plans of working in Japan. If, for example, you are finding it hard to learn Nihongo, then just don't give up since it's all worth it in the end.
Here are some of the reasons mentioned why working in Japan is worth it:
Japanese people are very friendly.
Japanese people are very disciplined.
Japan is a really beautiful country to live in. There are places in this country which will leave you amazed.
The salary is high.
On one end of the spectrum, one disadvantage to working in Japan, or any other country for that matter, is homesickness. Homesickness is real. You will really miss your family, and the country, but you just have to stay strong.
When homesickness creeps in, try not to think of anything negative. Always think positive. And the best tip is to always pray. You need all the help you can get to get rid of these negative emotions and just focus on what's important.
There you have it. Having the opportunity to work in Japan is really a blessing. If you follow the steps mentioned above, your chances of landing that dream factory worker job in the land of the rising sun will be greater.