Each year, more and more people move to Poland to work. There are two main reason for this. First, in Poland, you can earn more and have a higher standard of living. Second, you will be immersed in an environment totally different from your place, and it offers lots of opportunities for growth for both you and your family.
Also Read: How Much is the Salary of a Factory Worker in Poland
If you have the skills and experience necessary to become a factory worker, and wish to work in Poland, then read along. In this article, we will look at some of the ways you can apply for factory work in this European country. The common, and perhaps safest way, to get hired is through an agency, but let's look into other means as well.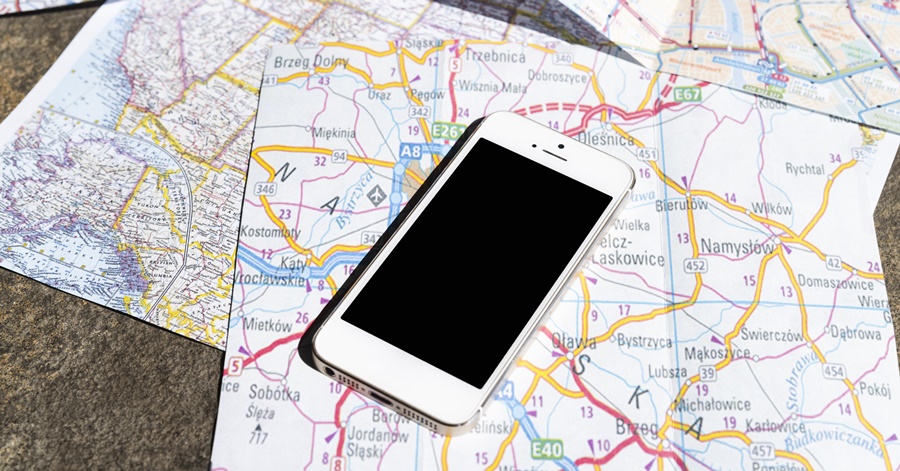 Disclaimer: The information posted here is based on the personal experiences shared by the OFW in the video below. Please let this post serve as a guide only. If you have specific questions, you may ask the OFW by commenting on their video on their accounts.
Step-by-step Guide to Applying as a Factory Worker in Poland
The information presented in this article is based off of a YouTube video from OFW YouTuber with the channel name It's me Irine. In this video, she talks about how to apply as a factory worker in Poland. She stresses how you can do certain important steps of the application process online, and shares her personal experience including how much she spent during the process.
You can access the original video by clicking on this link:
How Much does a Factory Worker in Poland Earn?
As mentioned above, there are many great reasons why you should consider starting a career in Poland. However, how about the most practical reason? Is the salary of a factory worker enough to justify going all the way to Europe, leaving your family in the Philippines?
Well, according to sources other than the video mentioned above, the gross hourly rate of a factory worker in Poland is around 18.30 zloty per hour. A typical work week for a factory worker is 9 hours per day, 5 days a week. For a whole month, that means you will be working 9 hours a day for 23 days.
Doing the calculations, a typical monthly salary for an entry level factory worker in Poland is 3,788 zloty. In Philippine Pesos, that is equivalent to 48,500 PhP. However, remember that this is the gross income, which means there are taxes and other deductions that need to be taken into account.
Tax rate is 23 percent, so if you put that into the equation, the net hourly rate is around 14 zloty. The net monthly salary is then 2,898 zloty. That is equal to 37,100 pesos per month.
Steps in Applying for a Factory Worker in Poland
The YouTuber mentioned that lots of Filipinos want to apply in Poland, and how much she spent doing so. This inspired her to make the video. As a disclaimer, though, she mentioned that what she shared is just based off of her own experience.
Step 1. Apply at an agency in the Philippines
The first step is to look for a legitimate agency, one that is certified by the POEA. She found out that this certain agency was hiring to work in Poland through her friend. This particular agency was exclusive in the sense that it's hard for anyone to apply if you didn't know anyone tied to it.
Going to the agency, they handed out the following documents:
Resume
Filled up a form for passport details, address, contact number of person in case of emergency, and more.
They were also required by the agency to take a medical exam. She did this immediately since she really wanted to work abroad, and in Poland for that matter. Indeed, she was really motivated by this opportunity to work and live in Europe.
Step 2. Educational requirements
The great thing about applying for certain jobs in Poland is that they really don't require you to have a degree. Being a high school graduate or being an undergraduate is enough in most cases. Also, they don't really conduct a principal interview.
In a way, this shows that it's really easy to get a job in Poland.
Step 3. Medical exam
For the medical exam, she paid 2,850 pesos. For this particular agency, you have to pay to go through most of the steps of the application process. That's why you need to prepare money.
She waited for the results of the medical exam for about 2-3 days. The result is then passed to the agency she applied in. In fact, it was the agency who evaluated her medical exam results and gave the conclusion as to whether she was fit to work or not fit to work.
Step 4. Getting the working permit
After passing the medical exam, or after the agency deemed that she is fit to work, the next step is the working permit.
For this working permit, she actually paid 13,000 pesos to have it processed. The validity of a working permit is one year, in the case of our YouTuber.
Step 5. Getting a visa appointment
Unfortunately, the Philippines has no Poland embassy. That's why they got that visa in Malaysia. To get a Visa appointment, you have to go to a certain website. There are only two requirements to get a Visa appointment. These are:
You get to choose the time and date of your Visa appointment, and in her case, she chose the earliest appointment available during that time.
Step 5. The PEOS
PEOS stands for Pre-Employment Orientation Seminar. This is one of the first steps any Filipino citizen needs to take before they can pursue any job overseas. At the same time, it is a really important seminar that has been used by the government to prevent illegal recruitment.
You can get the PEOS online, going through eight modules, with each module taking an average of 7 minutes to complete. She said that she had to print this to complete this step.
Step 6. Access e-Services
The next step is to access one of POEA's e-Services where you can update your profile online. Like a resume, it prompts you to type in your personal information, identification, seminars and trainings attended, working experience, and more. Save this and print it as well to complete this step.
So far you can see that they had to complete these requirements on their own. Some agencies do all this work for their applicants for a certain amount. In this case, the applicants themselves had to do most of the effort.
The agency did provide them with guides on how to do the steps. For example, she mentioned that the guide helped make getting the visa appointment easy for her.
Step 7. Book a ticket to Malaysia
After getting a visa appointment, you should then book a ticket to Malaysia where you can get your visa. As mentioned above, the Philippines doesn't have an embassy to Poland, so they had to go to the nearest country that had one.
You need to find an accommodation while you're there in Malaysia. In her case, she went with somebody who knew someone in Malaysia.
If you're not getting an accommodation, you can also try what others did. That is, you can get a ticket to Malaysia that's set on the exact date of your Visa appearance, and during that exact same date, go back home to the Philippines so that you don't have to pay for a few more days or nights of stay.
Before going to Malaysia, though, the agency has already helped you with preparing original and Xerox copies of the documents you need for the Visa. You will be giving the Xerox copies to the Embassy. Also, it is very important to arrive early at the Embassy.
The agency will also help you prepare your passport and the money, in Malaysian Ringgit, you need to pay the embassy for the passport. Specifically, you will bring 283 Ringgit. That is equivalent to around 3,350 pesos, depending on the exchange rate.
Step 8. OEC
After successfully completing your visa appearance, you will then wait for 10 – 14 days before it arrives. In her case, the visa arrived after 12 days. It's up to you if you choose to wait for your visa arrival in the Philippines or in Malaysia.
The agency then immediately got an OEC for her. OEC stands for Overseas Employment Certificate. It serves as an exit clearance so you can leave the Philippines to work abroad.
Step 9. PDOS
PDOS stands for Pre-Departure Orientation Seminar. She took this seminar for one day. All departing Filipino emigrants are required to attend this seminar by law.
How Much does it Cost to Apply for Work in Poland?
Based on the experience of our YouTuber, all in all, her total expenses amount to around PhP 150,000. Even if she spent that much money, she is still thankful to her agency for making her dream of working to Poland possible.
In fact, this amount is small in comparison to how much some of her co-Filipinos paid for to be able to work in Poland. She mentioned that others had to pay as much as 500,000 pesos just to get to Poland.
There you have it! These are the steps necessary to apply for work in Poland. With a legitimate and legal agency, and for a fee, you can get your dream job working as a factory worker in this European nation.
Also Read: Philippine Embassy in Warsaw, Poland