Are you a chef? Do you have skills in the kitchen or are you willing to work in a restaurant setting? If so, then you may want to consider working in Poland as an OFW. Jobs there are currently in demand, and as this article points out, there are many perks in joining the work force in this European country.
Also Read: Monthly Salary of a Filipino Geriatric Nurse in Belgium
All the information presented below is from an OFW who shared her experiences not just in Poland but working in other countries as well. It mostly talks about her prior jobs and how those helped her and led her to eventually work in Poland. You may find the YouTube video that she made truly inspiring.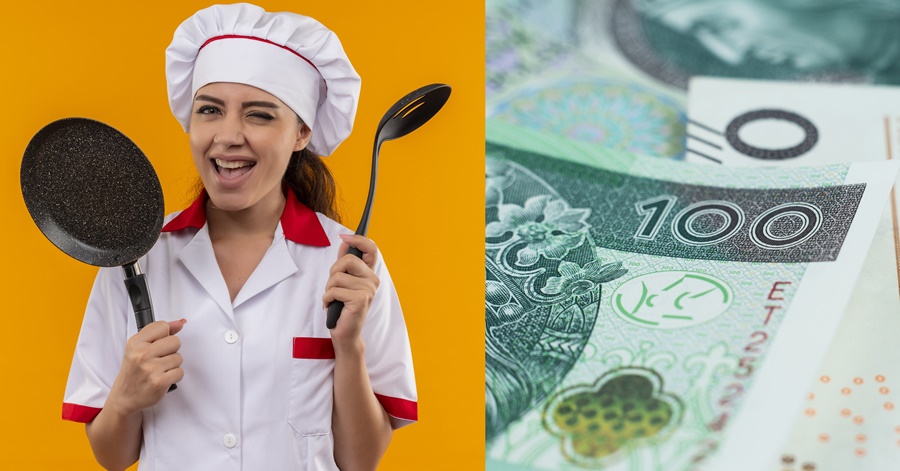 Disclaimer: The information posted here is based on the personal experiences shared by the OFW in the video below. Please let this post serve as a guide only. If you have specific questions, you may ask the OFW by commenting on their video on their accounts.
OFW Experience of a Chef in Poland
As mentioned above, this article is based on a YouTube video from the channel called Alexah's Diary. The OFW shared how she started working abroad and how she ended up in Poland, and why she decided to work there in the first place.
If you want to learn more about the video from Alexah's Diary, or if you want to see her other content and learn more about life as an OFW in Poland, then click on the video immediately below:
First Experiences Working Abroad
Alexah started working abroad back in 2010. That time she was a server in Dubai. That job lasted 1 year.
While working as a server, she noticed that her coworkers that are in the kitchen seemed to really enjoy what they're doing. That motivated her to want to work in the kitchen as well, and that's why she asked her manager if she can shift work into the kitchen.
Working in the Kitchen
Her manager said yes, and pretty soon she started working in the pantry station. Working here, you are in charge of creating easy to make recipes. These include salads, sandwiches, etc.
After some time and with more experience, she was eventually allowed to use kitchen utensils when she was eventually assigned in the hot kitchen. She did this for another two years in Dubai before deciding to go back to the Philippines.
Going Back to the Philippines
Back home, she worked in the kitchen as well, and because she gained an interest in pastry, she decided to become a pastry.
While she had the experience, she knew the advantages of having an education, and really knowing more about her craft and expertise. That's why in 2016, she decided to study culinary arts, to have that proper learning for one year.
Applying in the U.S.
Alexah mentioned that one of her biggest strengths is that she is quite gutsy. That's the reason why she said she had the guts to apply in the U.S.
She was accepted to work in the hot kitchen of a Hyatt Regency hotel in San Antonio, Texas. This was back in 2018. From that experience, she learned that working for a kitchen of a huge and well-established hotel is really different from that of a small restaurant.
She was assigned to work at the banquet department, which is all about cooking large amounts of food for special events.
Her next job at this hotel was working for the hotel cafeteria. Like the previous assignment, this one also involves cooking for a lot of people, but this time you are cooking for 600 employees at the Hyatt.
This was such a tedious task that she had to go to work at 4 AM. Then, she eventually went back home to the Philippines after working in the U.S. for only one year.
Working at Poland
She went back home in the Philippines 2019. While at home, she decided that she doesn't want to work abroad anymore. After working for years abroad, even starting at a very young age, she just wanted to take a break and just take care of her kids.
However, that plan didn't last for very long when she discovered that there is a high demand for jobs in Poland. In particular, there is a highly active recruitment campaign from a legitimate agency for hotel jobs in the European country.
Just a few months in the Philippines, she decided to apply for that job in Poland on June, 2019. After just one day of processing, she was accepted into the job.
She now works as a chef at a Hilton 5-start hotel. However, when she first arrived, she started with an assignment at kitchen room service. For that job, she had to work at a grave yard shift, 10 PM to 7 AM, since you never really know when the hotel guests get hungry and order food.
After one month of sleeping in the morning and being awake at night, she was assigned to work at the pastry department.
Her bosses found out that she has a background in pastry, and they were so eager to assign her there because there's no one else in the hotel that had that background. In fact, she is the only Filipino in that department.
She mentioned that many of her co-workers in the pastry department are Ukrainian, but they practically had no knowledge about pastry. She remains in her pastry department position until now.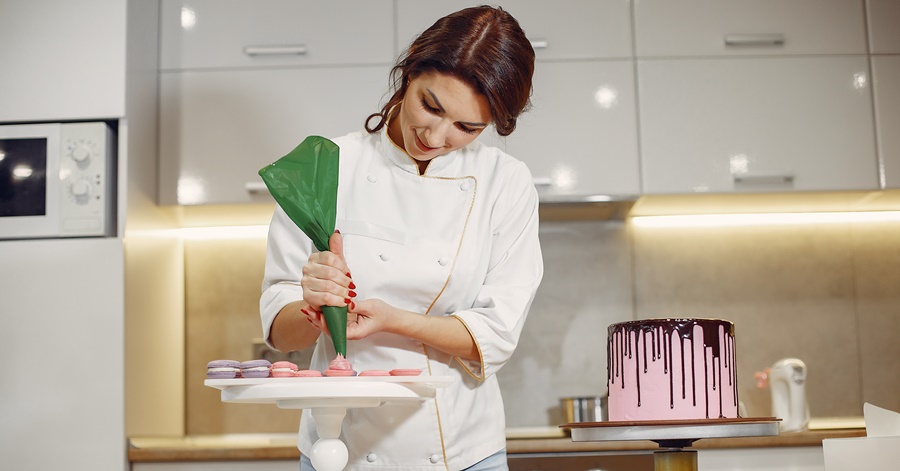 How Much Can You Earn Working in Poland
Estimate Monthly Salary of 30,000 PHP to 35,000 PHP (net salary)
Poland has a reputation of giving low salaries and high taxes, at least in comparison to other European countries. However, at the same time, compared to most West European countries, its cost of living is much lower as well.
Also, there is a bit of good news in that salaries in Poland are constantly increasing over the past few years.
When it comes to our YouTuber's personal experience, she mentioned that the main reason she's in Poland is because of the place and the name of the hotel, not because of the salary.
She concluded that the main salary is low. For her, a skilled worker working in a 5-star hotel as a chef, she is earning a gross income of 17 zloty per hour, which is equivalent to 224 Philippine pesos per hour. But after tax deductions, you usually just take 13 zloty per hour, or 171 Philippine pesos per hour.
However, there are perks like FREE accommodation, FREE wifi, and all, and as mentioned above, the cost of living in Poland is not that high compared to other countries in Europe.
Salary deductions while working in Poland
Health insurance – She didn't mention how much of her salary is deducted due to health insurance.
Tax – She said that tax is 30 to 35 percent of your salary. But you can apply for tax returns as a foreigner. In other words, you can apply get back the tax you paid if you're not going to use it in the country anyway.
Retirement plan – she said that the government requires her to avail of this retirement plan, even if she's not planning on retiring in the country.
Expenses – to give you an idea, one example of an accommodation rate in Poland is 1,300 zlotys per month. This is already inclusive of the water, electricity and gas bill.
Social insurance program – aside from taxes, your employer is required by the government to enroll you in a social insurance program. As an employee, this helps you receive all social benefits, like those related to accidents in the workplace, sickness, maternity and more.
According to our YouTuber's calculation, as a skilled worker, her monthly net salary per month is around 30,000 to 35,000 Philippine Pesos. That, to her, is low compared to what she can earn elsewhere.
However, she reiterated that she worked in Poland since it's normally quite challenging for OFWs to find a job in Europe. So far, she is really enjoying the country. To those who are planning on working in Poland like her, she advices to think twice and really know more about what they are getting into before proceeding.
OFWs in Poland
In order to work in Poland, you need to have a work visa or a residence permit and a work permit. At the start, it is the employer who will process your work permit, and so that work permit you will initially get is included in your residence permit.
As an OFW, you are most likely going to spend more than three months in Poland. For an extended stay in the country, you need a temporary residence permit. This permit usually lasts 3 years, but you can get a shorter duration if such shorter length of time is justified.
There you have it. In this article, we learned about the experiences of an OFW as shared by her YouTube channel. All of the jobs she took in several parts of the world eventually led her to Poland, where she is currently working as a chef in a 5 – star hotel. Indeed, in order to become successful, we sometimes need to take risk and try to give our best wherever life takes us.