Early Monday morning (December 20), social media burst into an uproar after a video circulated across various platforms, showing a police officer, who was not on duty at the time, fatally shooting his unarmed neighbors – a 52-year-old mother and her 25-year-old son, in Paniqui, Tarlac.
Since then, social media blew up condemning the brutal act of a supposed law enforcer. Later, it was discovered that there had been an old rift between the two neighbors, which had influenced the police officer to commit the horrendous act.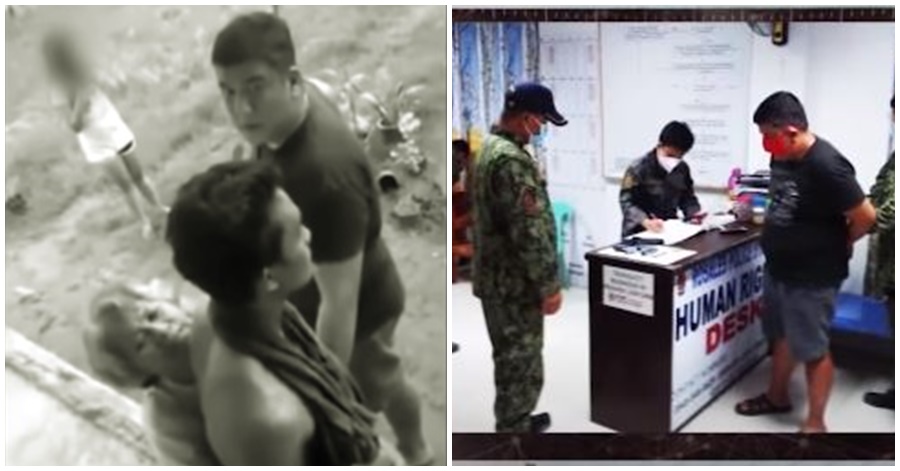 Triggered Police Officer to Face Double Murder Raps for Shooting Mother and Son in Tarlac
Based on an official police report, Senior Master Sergeant Jonel Nuezca fled after shooting 52-year-old Sonya Gregorio and her son Frank Anthony Gregorio, 25, in Purok 2, Barangay Cabayaoasan, Paniqui, Tarlac on Sunday afternoon, CNN Philippines reported.
An hour later, the police officer turned himself in at the Rosales Pangasinan Municipal Police Station. The suspect also surrendered his PNP-issued 9mm semi-auto pistol that was used in the crime.
In line with this, PNP Region 3 Chief BGen. Val de Leon said, two charges of murder will be filed against the Parañaque-stationed cop as the Department of Interior and Local Government assured a thorough, impartial, and swift investigation.
De Leon said that no bail was recommended.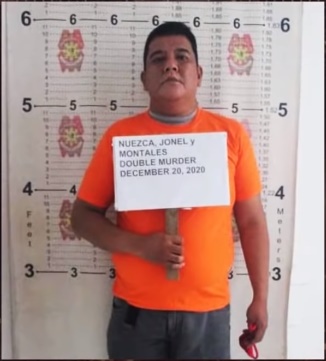 Below is a post from CNN Philippines regarding this report:
TRIGGER WARNING 🚨

Double murder charges will be filed against police officer Jonel Nuezca for shooting his two unarmed neighbors in Paniqui, Tarlac yesterday.

Netizens seek #JusticeForSonyaGregorio #JusticeForFrankGregorio. Full story: https://t.co/tUVKCM11Lq pic.twitter.com/z0IWBS59v9

— CNN Philippines (@cnnphilippines) December 21, 2020
In a separate interview, the police chief of Paniqui revealed that the two parties were involved in a property right-of-way row, but the shooting incident stemmed from the firing of a PVC cannon or boga by the Gregorios.
"Pumunta doon para i-confront sila then naungkat na ang usapin sa right of way, hanggang napunta sa insidente na iyon. Parang na-trigger ang galit ng suspek nang magkasagutan iyong anak niya at ang biktimang matanda (The suspect went there to confront them, then the issue of right-of-way cropped up and the shooting incident happened. The suspect's anger was apparently triggered by the confrontation between his daughter and the older Gregorio)."
The gunning incident was entirely caught on camera and has become viral on social media since. The policeman can be seen with his young daughter in a heated discussion with an unarmed Frank Anthony, whose mother was holding him back.
In the video, Nuezca's daughter entered the scene, making matters turn for the worse as she pointed out that "my father is a policeman," to which Sonya replied that she does not care. An enraged Nuezca threatened to kill Sonya before shooting her point-blank in the head, then proceeded to shoot Frank Anthony twice, before firing at Sonya once again who was already on the ground.
WARNING: These videos have disturbing scenes, sounds, and images. Viewer's discretion is advised.
Here is another video report shared via Raffy Tulfo in Action's Page:
After the news spread like wildfire, President Duterte in a press briefing for the day said that he will not tolerate any act not done in accordance with the law. He pointed out that Senior Master Sergeant Jonel Nuezca committed a grave offense, and from the time of his arrest until he is taken to court to answer for the deaths, there will be no bail.
READ NEXT: PNP Decries Philippine Ranking as World's 4th Most Dangerous Place for Civilians