In order to get a job in Canada from the Philippines, you need to get a work permit. You need to then finish your contract and secure all requirements necessary in order to have an open work permit, which allows you to apply in any job you want in the country. That's exactly how the OFW featured in this article landed an office job in Canada.
Also Read: How to Apply as a Nurse in Canada
If you are interested in learning how to do this, then check out the video linked below. Office work is no small task; it requires one to have a plethora of skill sets that not only involves technical skills. You also need to be a true people person. You need to show that you care about ensuring that things run smoothly from your end and from the customer's perspective.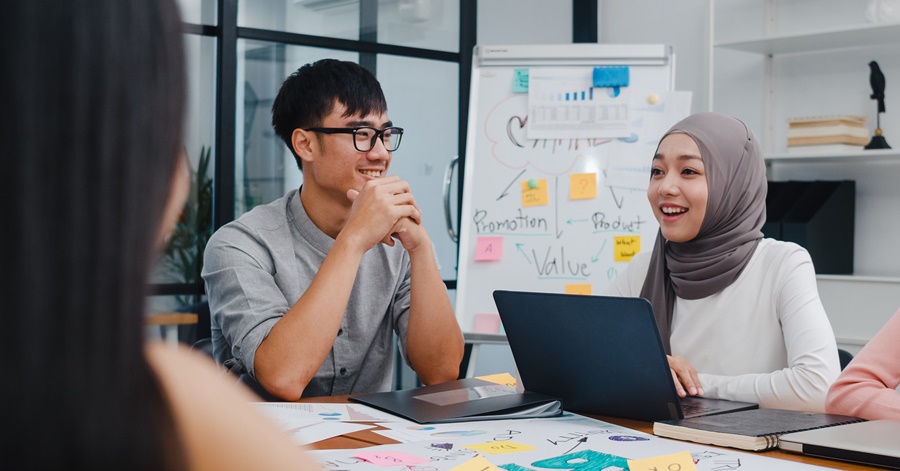 Disclaimer: The information posted here is based on the personal experiences shared by the OFW in the video below. Please let this post serve as a guide only. If you have specific questions, you may ask the OFW by commenting on their video on their accounts.
Working at an Administrative Position in a Canadian Company
The information presented in this video is from an OFW working in Canada. Her YouTube account name is "Shella Rodriguez." Watch the original video by clicking on the link below:
In the video, the vlogger talked about the steps necessary to land an office job in Canada. She also talked about the preparations you need for the hiring process.
Open Work Permit
The vlogger mentioned that she came to Canada 2 years ago via work permit. She started working as a caregiver that time, but at the same time, she was completing here requirements to apply for the following:
Getting a permanent residency
Getting an open work permit
She has not received her permanent residency yet, but her open work permit arrived earlier. This allowed her to find a new job. She is currently a business services coordinator for a commercial real estate company. It's not a high position but she is happy because it is her first office job in Canada.
The vlogger decided to make this video to inspire others who want to do the same. It's not easy. There's a lot of things you need to do, but that's why she is sharing this information to perhaps make it a little bit easier for others.
Steps Needed to Get an Office Job in Canada
This is a summary of the steps as mentioned by the vlogger:
You should have an open work permit
Make your resume strategic
Answer interview questions the right way
Praying and seeking guidance from God
You should have an open work permit
If you went to Canada on a work permit, you need to get an open work permit so you can apply for whatever job you want. Going to Canada with a work permit means you could be working as a caregiver, serving at a fast-food restaurant, working at a factory, etc.
There is another route to Canada though. If you are coming in as an immigrant or a permanent resident, then you obviously don't need the first step of securing an open work permit first. However, you will still need the following steps.
Make your resume strategic
The vlogger said that the best kind of resume you can create is a strategic functional resume. She came to this conclusion after looking over the various kinds of resumes she can find online.
The great thing about a strategic functional resume is that it fits well with the current situation of those needing to get an open work permit. That is, typically, the new job you would like to have is more aligned with your original skill sets, and not related to your most recent work.
For example, the vlogger is a skilled administrative assistant in the Philippines before she went to Canada. However, with a work permit, she got a caregiver job in Canada. The new job she's looking for is one that is aligned more to the skills she used back in the Philippines.
We now focus on two different types of resumes and compare. These are:
Strategic functional resume
Chronological style resume
With a chronological resume, the most recent experience is placed on top of the list. If the vlogger made her resume chronological, she will be forced to put her caregiver experience on top of the list, and this is what her potential employer will see.
When the potential employer sees that her latest experience is about being a caregiver, they will have second thought about whether or not she really fits the job she is applying for; a job that is related to administrative assistant work.
With a strategic functional resume, the skills and qualifications are highlighted first before experience. By showing your skills and relevant experiences on top, the employer instantly sees how you might fit in the job instantly.
The vlogger put first her administrative assistant experiences back in the Philippines because this was more aligned with the work she is trying to apply.
What's in her resume? Well, the first thing the employer sees written on the resume is that she is an administrative assistant. Then she proceeds to list down some characteristics related to being an administrative assistant, including the following:
She is goal-oriented and intelligent
She has exceptional record maintenance skills
She is driven and motivated to help organizations thrive.
Next, she has her experiences written in chronological order after that, but on a column to the right, she lists down the following:
Core strengths
Skills and Qualifications
For core strengths, she lists the following:
Administrative support
Customer service
Time management
Keen organization
Travel coordination
Handling confidential information
For skills and qualifications, she wrote the following:
Microsoft Office – Word, Excel, Powerpoint and Outlook
Verbal & Written Communication
Open work permit holder
And more
Answering Interview Questions
Here are some tips that the vlogger shared regarding answering interview questions:
Watch YouTube video tutorials about job interviews
Show that you are a positive person
Sell yourself; talk about your strengths
Give specific examples from your previous work about how you deal with challenges
Do research on the company you are applying
Do research on the kind of job you are applying for
Figure out the qualities they are looking for based on the job description
Ask your interviewer some questions if they ask for it
The best preparation she did for the interview is watching YouTube videos about examples on how to answer interview questions. There are many different types of tutorials out there, including ones that provide example interview questions and how you can answer them.
By doing research online, you can formulate good answers and be prepared for whatever your potential employer might ask you.
Aside from talking about your good qualities, you should also show that you are a very positive person.
Moreover, you can give example situations in your former work place which supports the strengths you pointed out.
The vlogger said that she was applying for an administrative section job. Knowing this, she decided to read and understand the job description. She tried to identify the qualities the employers are looking for.
From these qualities, you can cite examples from your previous work to prove you have those traits they are looking for. The vlogger said that she was once a business services coordinator in the Philippines. As a business services coordinator, she actually had to do receptionist and even kitchen maintenance type jobs, as well as ensuring that office supplies are well stocked.
You really have to learn more about the work you are applying for, so that when the interviewer asks you about it, you will have something to say and they will be impressed. They will see that you definitely have high potential.
Using previous, unrelated job experiences
Even if your previous job experiences are not aligned with the job you are applying in, you can still get bits and pieces of learnings from those. In particular, you can still mention what qualities you learned from those experiences and how you can apply them to this new job.
For example, the vlogger talked about her experiences as a caregiver. She said being a caregiver was so hard, but it taught her to be patient and to always be understanding.
After working as a caregiver, she also mentioned that she did part time job working at Winners. That's like a department store in Canada. She worked there as a cashier and then on the sales floor taking care of the merchandise.
From this experience, the vlogger mentioned during her interview that working at Winners improved her organizational and customer service skills.
Asking Questions to Your Interviewer
According to the vlogger, her biggest improvement when it comes to interviews is that she now asks questions to her interviewer when she is asked to do so.
She recalls past interviews when the interviewer asked her if she had any questions. Back then she would just say something like, "no, everything is clear." That would be the end of the interview.
Now, she realized that it's better if you have prepared a question for when the opportunity arises. The more she practiced and watch videos about acing interviews, the more she was able to formulate good questions.
So why should you ask questions when the interview asks you to. Well, here are some reasons:
Provides an opportunity to lengthen the conversation
Gives the interviewer a chance to further explain about the nature of the job
You get to learn more about the job and what skills are required to get better
Rapport is built between you and the interviewer
You make them feel that you are truly interested about the job.
The vlogger mentioned that the interviewer asked her if she has any questions. In response, she asked the following question: "What is the most important quality that I should have for me to thrive and be successful in this position?"
The interviewer said that it was a very good question, and then they proceeded to discuss and explain in great detail. This led her to better understand the job, build rapport, and make them feel that she is really interested in the job and that she wanted to grow in the position.
Indeed, the interview was so successful that she got the job.
Praying and seeking guidance from God
The vlogger believes that this is the most important of all. That God is our guide in all things.
It wasn't like she had an easy time applying for a job after getting the open work permit. She actually had to go through lots of interviews and faced lots of rejections.
Despite following all steps mentioned above and doing research on how to do better during interviews, she still received many failures. She definitely had a hard time.
However, she saw all these experiences as proof that God has a plan for her. She took these rejections to mean that these jobs were not meant for her, and so she failed at getting into them.
She also said that she also wasn't really into the job interviews she previously failed. Like she just went through the motions, and when she got rejected she didn't care much about them.
Howver, when this latest job came, she said she felt different; like she really wanted the job. During the whole application process, she felt a different kind of energy, and she was really motivated to succeed. She even though to herself, "Lord, is this for me?" She had that feeling, and she really prayed to God for each step to be successful.
Indeed, she found herself getting the job, and truly enjoying it. She enjoyed the challenges and skills required to work in the office job. She enjoyed the company of her peers and colleagues, and she had a growth mindset coming in.
The vlogger says that the moral of this experience is this: if it is God's will, it will happen. Do your best and God will do the rest. Rely on him and he will make it happen, because he knows what's in your hard.
There you have it. These are the steps you need to get an office job in Canada. It is truly difficult, but if you have the right mindset and if you work hard and prepare like the vlogger did, then you will definitely reach your goals. You just need to take that first step, like getting a work permit to go to Canada and the rest is history.