A lot of Filipino nurses want to work in the USA, but did you know that similar opportunities are available for Physical Therapists as well? Physical Therapists are experts in movement that help patients improve their quality of life. PTs do this by prescribing various kinds of exercises, strategically designed to target certain areas in the body that need to be improved. They are also very hands on when it comes to taking care of their patients. Finally, they educate the patients on what they need to do on their end to improve their health.
If you are a physical therapist and would like to practice your profession in the U.S., then you need to know all the requirements and processes you have to go through to make this a reality. Fortunately, there are lots of information online for this, including those that come from Filipino PTs working in the US. We will look into one such resource in the form of a YouTube video.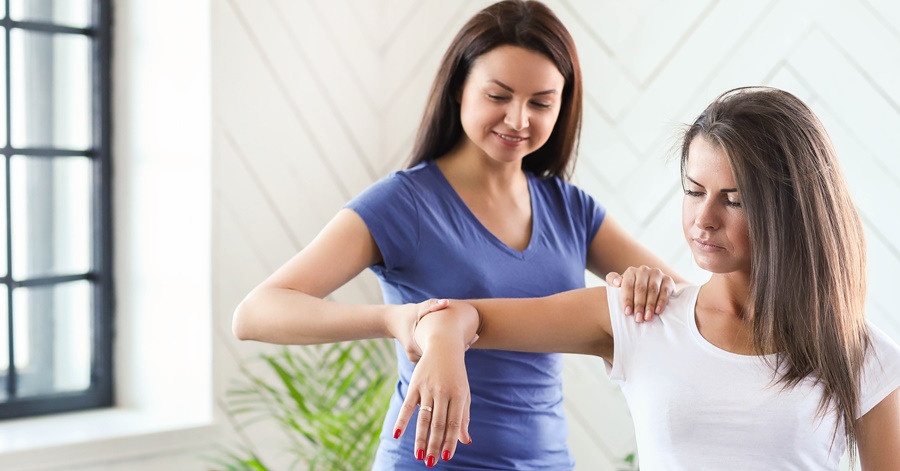 Disclaimer: The information posted here is based on the personal experiences shared by the OFW in the video below. Please let this post serve as a guide only. If you have specific questions, you may ask the OFW by commenting on their video on their accounts.
Becoming a Physical Therapist in the U.S.A
As mentioned above, the information shared in this video comes from a YouTube channel by a Filipino Physical Therapist working in the USA. The YouTube channel's name is RRY Vlogs, and the original video from which this article is based on can be found in the link below.
The owner of RRY vlogs mentioned that a lot of his viewers are curious about the process one needs to go through in order to be a Physical Therapist in the USA, in particular for those PTs who come from the Philippines. This curiosity emerged ever since he started making videos about his work as a PT in the country.
The vlogger first started talking about how he got to the US. He mentioned that he became a PT in the USA back in 2012. The process policies and regulations back then may be quite different from what they are right now. That's why he made a point of comparison between what he did back in 2012 and what one must do right now.
He said that the policy changes started way back in 2017. In essence, these new policies made it harder for PTs trained overseas to land a job in the USA, but only because they took the educational and experience requirements to the next level.
Steps to becoming a Physical Therapist in the USA
As a summary, here are the steps you need to take to become a physical therapist in the USA:
You need to be a graduate of Bachelor of Science in Physical Therapy.
You need to pass the PRC board exam.
You need to take and pass the minimum requirements for an English Exam (TOEFL).
Your qualifications need to meet the standards of FCCPT (in particular, CWT-6).
You need to receive an Authorization to Test (ATT) letter.
You need to get a tourist visa.
You need to register at Prometric.
You need to go to a State in the US to take the NPTE.
The following sections of this article will look into each entry in more detail, as shared by the vlogger featured in the video above.
Be a Graduate of a BS PT course
In the Philippines, most if not all PT courses can be taken in 4 or 5 years. The vlogger mentioned that in schools like the University of the Philippines (UP) or the Pamantasan ng Lungsod ng Maynila (PLM), the BS PT course is a 4-year course. However, in many private universities, PT is a 5 year course.
For private universities, you are required to take a few more courses unrelated to the PT field, like religion or ethics. In addition, schools like UP and PLM manage to make PT a four year course by requiring students to take units during the summer terms.
The vlogger mentioned that he addressed these points because there are students asking him about the BS PT course. Some of these students are just about to enter into college while others are planning to shift to BS PT from another course.
Take the Board Exam in the Philippines
It is important that you take and pass the licensure exam for PT in the Philippines before you even consider applying to work in the US. That's because employers will look for your license to practice from your country of origin.
That being said, there are jurisdictions or states that no longer require you to provide a PRC license. This means that in this case, you can go directly to taking the US board exam.
To find out if the jurisdiction you plan to work on requires you to get a Philippine license, you can visit the FSBPT (Federation of State Boards of Physical Therapy) website.
Take the TOEFL
The TOEFL, or Test of English as a Foreign Language, is required by the Federal regulations for foreign-trained PTs. While the minimum scores vary depending on the jurisdiction, these variations are additions to the following required Internet-based TOEFL minimum scores:
Composite of reading comprehension, listening comprehension, and writing – 63
Speaking – 26
The TOEFL test has the following four criterions:
Reading
Writing
Listening
Speaking
The vlogger said that these minimum test scores are, in general, relatively easy to obtain. However, he admits that the hardest is the speaking part. You need to score 26 out of 30.
Everything else is a composite score. The individual scores for the three other components may vary, but they should add up to a total of at least 63.
The vlogger said that most aspirants fail in the speaking part of the test, so this is the part where you should truly study and train hard to do.
He shares the following tip for the speaking part of the test: you don't necessarily have to have an American accent when speaking. In fact, you must have a neutral accent, and what matters is that your pronunciation for every word is correct and clear enough for the scorer to hear.
Credentialing at the FCCPT
The FCCPT stands for Foreign Credentialing Commission on Physical Therapy. They are the main credentialing body that handles foreign-trained and foreign-educated PTs and Physical Therapy assistants.
What you do is submit your Transcript of Records (TOR) to them and then they check if your degree is equivalent to that in the US. While there are other agencies or organizations that do this, the FCCPT seems to be number one among all others because many states or jurisdictions accept their evaluation.
Some other credentialing bodies are:
Commission on Graduates of Foreign Nursing Schools CGFNS
The complete list of credentialing bodies can also be found in the FSBPT website.
To learn more about FSBPT, the following are its Mission and Vision:
Mission – to protect the public by providing service and leadership that promote safe and competent physical therapy practice.
Vision – to achieve a high level of public protection through a strong foundation of laws and regulatory standards in physical therapy, effective tools and systems to assess entry-level and continuing competence, and public and professional awareness of resources for public protection.
In short, the FSBPT coordinates all jurisdictions to handle the PT needs or requirements of all states.
The vlogger mentioned, as well, that the requirements back in 2012 are different from what they are now. Back in 2012 when he applied, the FCCPT and FSBPT required physical therapy applicants to pass CWT-5.
CWT-5 means that you need to have a bachelor's degree, and have enough units that when they assess it, they can see that these units have a Masters equivalency. CWT-5 is based on the Evaluative Criteria for Accreditation of Education Programs for the Preparation of Physical Therapists.
This was changed back in 2017. FSBPT changed the requirements for foreign-trained PTs from CWT-5 to CWT-6.
This means you need to have actual master's degree, not necessarily for PT, and enough units to carry over so that you have a doctoral equivalency. As you can see, the requirements are now much more challenging.
The vlogger mentioned that, as far as he knows, the only schools that offer masters in PT are UST and PLM.
However, he did mention that having a master's degree that is not related to Physical Therapy is okay. You can have a master's degree that is science-related, for example. You can have a master's degree in kinesiology, or movement science, and that would work.
Let's look a little bit more into CWT-6, which actually stands for coursework tool 6. Here are some of its key features:
Must meet no less than 170 semester credit hours
Must have taken certain subjects in Communication and Humanities
Subjects in Physical Science (Chemistry, Physics, Geology, Astronomy)
Biological Science (Bio, Ana, Zoo, Physio, Kinesiology, Neuroscience)
Social and Behavioral Science (including History, Geography, Sociology, etc)
Mathematics (Statistic, Algebra, Calculus, Trigo, Geom, Computer Studies)
Must have taken Professional Education Subjects
Basic Health Science Subjects (e.g. Human anatomy and physiology)
Medical science (e.g. Cardiovascular and Differential diagnosis)
Examination (e.g. patient history and Physical exams)
Evaluation (e.g. Data analysis and Plan of care development)
Plan of Care Implementation (e.g. interventions and Plan of care management)
Must have taken Clinical education
Must have related professional coursework
You can access the full document related to CWT-6 here .
If you have completed all the requirements necessary for CWT-6, the next step is to register for the NPTE.
Register for the NPTE
NPTE is the national physical therapy examination. This is equivalent to a PRC board exam in the Philippines. You can access the link to the exam through the FSBPT website.
The NPTE is an important step into getting your Physical Therapy or Physical Therapy Assistant license. The exam is created to assess your basic entry-level competence, and ensures that only those who have the requisite knowledge of PT are going to be licensed.
ATT letter and Getting a Tourist Visa
ATT stands for Authorization to Test. This means that once you get this letter, you are now eligible to take the exam.
The next step is then to get a tourist visa, also known as a B1/B2 category visa.
One of the suggestions is before you get a B1/B2, one of the requirements although not really a requirement but will be advantageous to you, is to get an employer first.
Your employer can provide you a letter certifying that you will get a tourist visa to take the exam because you will be working for them. Its good to have that letter if you're getting a tourist visa just to take that exam.
Scheduling an Exam via Prometric
Prometric is a global testing services provider. It is the number one provider of testing that is technology-enabled. Prometric is so popular that each year it has around 7 million test takers coming from more than 180 countries.
For Filipinos taking the NPTE, usually what is open to us is Guam and Hawaii. The reasoning for this is that is there is a lesser chance of you overstaying in these states. There are some instances when someone takes the exam in the mainland USA, and when they don't pass the exam they simply don't go home. They overextend their stay and problems arise.
Once you've registered at Prometric (visit the Prometric website), t he next step is to book a flight to Guam or Hawaii.
The vlogger shares the following suggestions for how long you should stay in any of these states:
Day 1 – be at least one day ahead of your testing date. During this day, you should get the hang of the place. You have one day to practice commuting from where you're staying to the testing center.
Day 2 – take the test during this day.
Day 3 – the following day, give yourself a chance to be a tourist and see a bit more of the place. You can also set your flight time going home to the Philippines on this same date.
Take the exam. The best mindset to do this is to just relax. You can relax by pretending you're just on vacation to Guam or Hawaii, and that taking the exam is just a side trip.
It also helps if you pray. Don't worry too much about it if you've given it your all. If it's meant for you, it will happen to you in God's time.
There you have it. These are the steps you need to take in order to be a physical therapist in the USA. Aside from having one of the best jobs there is in terms of providing personal care and assistance, you get to live in perhaps the richest and one of the safest countries in the world.