Dubai has become one of the most attractive destinations for OFWs, including pharmacists, nurses, teachers, engineers, and in fact any profession for that matter. Many Filipino teachers, in particular, find Dubai to be a top destination to work abroad. With the rise of international schools and the increasing demand for quality education, more and more opportunities have opened up for qualified Filipino educators.
However, navigating the job market in Dubai can be overwhelming, especially for those who are new to the city or to the international teaching scene. In this article, we will provide an overview of the job search process, including where to look for job postings, what to expect in terms of requirements and qualifications, and tips on how to increase your chances of landing a teaching job in Dubai.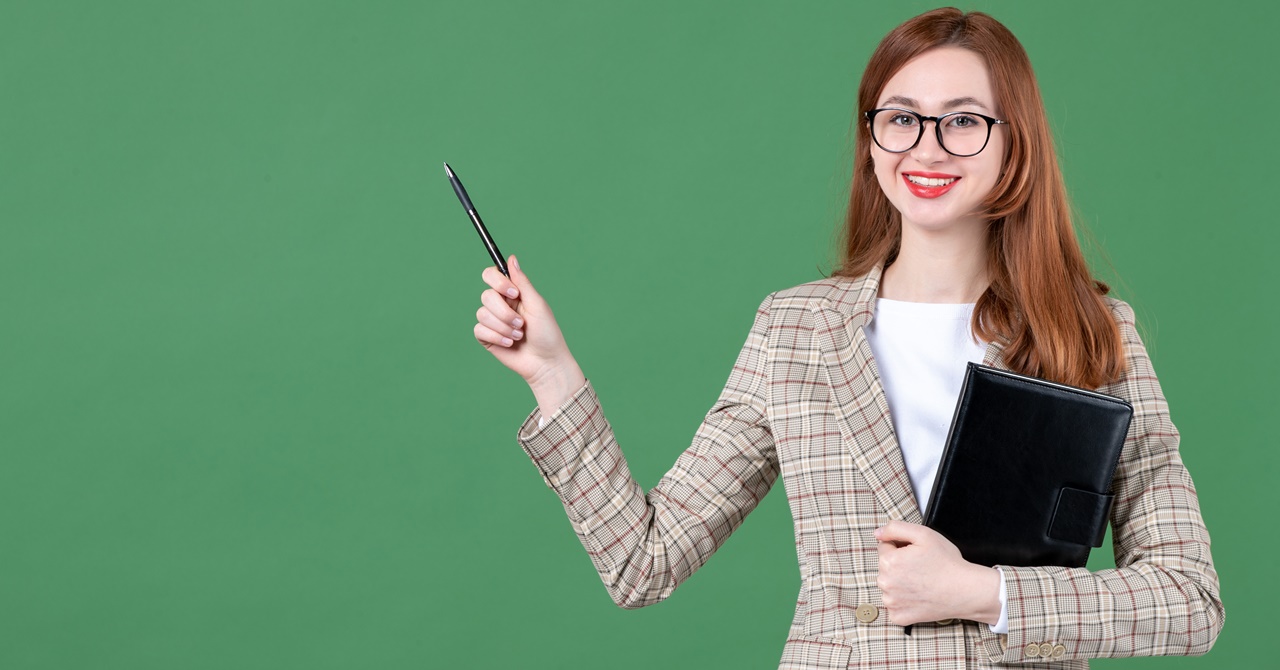 Disclaimer: The information posted here is based on the personal experiences shared by the OFW in the video below. Please let this post serve as a guide only. If you have specific questions, you may ask the OFW by commenting on their video on their accounts.
Guide to Finding Teaching Jobs in Dubai for Filipinos
The information presented in this article comes from a YouTube video by the channel Obsuna Obsession. If you want to watch the full video, then click on the link below:

Applying Through an Agency
If you're a Filipino teacher looking to work in Dubai, here are some steps you can take to increase your chances of getting hired through an agency:
Apply through a legal agency: Find a reputable agency that is authorized to deploy teachers to Dubai. You can search for job postings on websites like Teacher Abroad, Job Street, and Work Abroad.ph. Create an account on these websites, search for relevant job postings in your field, and submit your CV.
Take required tests – Once you've submitted your application, you may be asked to take several tests, including a psychological exam and a written exam with essay and multiple-choice questions. These tests are designed to assess your skills and qualifications and ensure that you're a good fit for the position.
Attend an interview and demo teaching session – If you pass the tests, you'll be invited for an interview and a demo teaching session. During this process, it's important to demonstrate your teaching skills and passion for education. This can help make a good impression on your potential employer and increase your chances of getting hired.
Wait for your visa and working permit – Once you've been offered the job, you'll need to wait for your visa and working permit to be processed. This can take several months, during which time you may not have a job. It's important to be patient and prepare for this waiting period financially.
Consider other options – In addition to applying through an agency, there are other ways to find teaching jobs in Dubai. For example, you can reach out to schools directly and inquire about job openings. You can also attend job fairs and networking events, where you can meet potential employers and learn about job opportunities in the field.
Applying to work as a teacher in Dubai can be a challenging process, but with persistence and hard work, you can find a rewarding teaching job in Dubai and advance your career in the field of education.
It's important to be aware that while some agencies may claim to have no placement fees, they may still require applicants to pay certain fees for processing, medical examinations, or other related expenses. It's important to carefully review any agreements or contracts with the agency to understand what fees may be involved. For example, the vlogger's friends reported being asked to pay a processing fee of 1000 pesos, which is a relatively small amount, but still something to keep in mind when budgeting for the application process.
To ensure that you're working with a reputable agency, it's also important to verify that they are approved by the Philippine Overseas Employment Administration (POEA). This organization is responsible for regulating and overseeing the deployment of Filipino workers overseas, and can provide a list of approved agencies and their contact information. Checking the agency's credentials with the POEA can help ensure that you're working with a legitimate and trustworthy agency that will assist you throughout the application and hiring process.
Applying as a Teacher Through Direct Hiring
When applying for a teaching position in Dubai through direct hiring, consider the following steps:
Research schools that are currently hiring teachers.
Apply for any relevant positions and wait for a response from the school's HR department.
Obtain the necessary documents for your POEA application, such as a job offer, contract, and proof of the school's license to operate.
Visit the POEA and pay the required fees, which are typically around 8,000 pesos.
The POEA will verify and update your accounts, including your OWWA membership and Pag-IBIG contributions.
Once your application is approved, submit the documents back to your employer, who will obtain a working permit for you.
Direct hiring can be a more straightforward process compared to going through an agency, as you can communicate directly with the school's HR department to ensure that everything is proceeding smoothly.
Salary of a Teacher in Dubai
Here is a summary of the salary of teachers in Dubai:
Teachers licensed in the Philippines are considered as freshers in Dubai, with low starting salaries.
Some start as Teaching Assistants to get used to the culture and gain experience.
Salary ranges for Teaching Assistants are around 2500 to 3500 dirhams depending on the school curriculum.
To determine potential salary, Google the school to check its strength, tuition fees, and ratings.
In British schools, salaries are higher (around 4000 to 5000 dirhams) due to expensive tuition fees and high-quality students.
In Filipino schools, entry-level salaries are around 3000 to 4000 dirhams and a master's degree matters.
In Indian schools, master's degree doesn't matter much and entry-level salaries are also around 3000 to 4000 dirhams.
Salaries are tax-free and benefits include medical insurance, ticket allowance, and sometimes free accommodation and bus service.
Experienced teachers in international curriculums can earn higher salaries.
Many licensed teachers in the Philippines who are teaching in the country are considered as freshers when they move to Dubai. This means that they have no experience working abroad, and as a result, they may start at a low salary point. One option for them is to start as a Teaching Assistant (TA) to get accustomed to the culture in Dubai. The salary for TAs in Indian curriculum schools or international schools in Dubai ranges from 2500 dirhams to 3500 dirhams. However, the vlogger advises to research the schools thoroughly before applying.
To find the best schools, the vlogger recommends Googling them and looking at their strengths, tuition fees, and ratings. If the school performs well, then there is a good chance that the salary will be high. For instance, British schools usually offer high salaries, around 4000 to 5000 dirhams, because the tuition fee is expensive and the students are considered first class citizens.
Philippine schools in Dubai are usually complacent and use the Philippine curriculum, which affects their starting salaries, usually ranging from 3000 to 4000 dirhams, depending on whether the teacher has a master's degree. In Indian schools, a master's degree doesn't matter much, although it looks good on a CV. The entry-level salary for Filipino teachers in Indian schools is around 3000 to 4000 dirhams.
The good thing about teaching in Dubai is that the salary is tax-free, and there are many benefits. Almost all employers provide medical insurance, and if the school is good, the insurance is also excellent. In addition, teachers receive a ticket allowance every two years.
Some schools also offer free accommodation, which is a big deal in Dubai since housing is expensive. Other schools provide service or bus packages, although some don't. For experienced teachers who have worked in international curriculums before, the salary is higher than for freshers.
Attestations
If you're planning to teach in the UAE, be prepared to submit a lot of documents to the school where you're applying. According to a vlogger who shared his experience, he was required to provide his high school diploma, which needed to be attested and verified by the Philippine embassy, the UAE embassy, and the consul. This means that there are several steps involved in getting the necessary paperwork in order.
In Sharjah, you'll also need to obtain an equivalency certificate, which serves as your license to teach in the UAE. Once all your documents are verified, the authorities will determine which grade levels you're eligible to teach. This information is written in Arabic on the equivalency certificate. For instance, the vlogger was allowed to teach from Grade 1 to Grade 12, while some teachers may only be authorized to teach middle school (e.g. Grade 6 to Grade 8) or elementary school.
In Dubai, teachers are required to pass the Teaching Licensing System (TLS), a board exam that consists of two parts: pedagogy and major. This exam was recently launched in Dubai and applies to all teachers who wish to work in the emirate. Passing the TLS is essential if you want to obtain a teaching license in Dubai.
Overall, the process of obtaining the necessary paperwork and certifications can be time-consuming and complex. It's important to be aware of these requirements and to start the application process well in advance of your desired start date.
To summarize:
The school requires several documents, including a high school diploma attested and verified by various embassies.
An equivalency certificate is needed from Sharjah, which determines the level a teacher can teach.
Equivalency certificates are written in Arabic, with some teachers allowed to teach from Grade 1 to Grade 12, while others are restricted to teaching only elementary or middle school.
In Dubai, teachers must take a board exam called the Teaching Licensing System, which has two parts: pedagogy and major.
Finding Jobs on Social Media
Social media platforms such as Facebook and LinkedIn have become valuable resources for finding teaching jobs in Dubai. Many schools and recruitment agencies use these platforms to post job openings and connect with potential candidates.
If you're looking for a job on Facebook, there are several Facebook groups dedicated to job postings. For instance, if you found a job posting and the hiring company connects you to a school and you pass their requirements, you will still need to go through the processes mentioned above. You may either go for direct hiring or your employer may ask you to enter Dubai on a tourist visa, after which they will process your employment visa.
You can also look for job postings on LinkedIn. There are numerous job postings on LinkedIn, and new ones are added almost every day, especially given the high demand for certain positions in Dubai. It's important to stay vigilant and regularly check job postings in order to find the right opportunity for you.
Tips for finding teacher jobs in Dubai via social media:
Utilize Facebook groups and pages dedicated to job postings in Dubai.
Connect with schools and potential employers through social media.
Be prepared to go through the standard hiring process, even if you find a job through social media.
Look for job postings on LinkedIn, as there are many available on a daily basis.
Here are some more social media sites or pages where you can find teaching jobs in Dubai:
Teach Away – Teach Away is an international teacher recruitment agency that also posts teaching jobs in Dubai.
GulfTalent – GulfTalent is a job search website that lists teaching jobs in Dubai and the UAE.
The International Educator (TIE) – TIE is a non-profit organization that lists international teaching jobs, including those in Dubai.
Twitter – Follow education job boards and recruiters on Twitter to stay updated on teaching job opportunities in Dubai.
Indeed – Indeed is a global job search engine that lists teaching jobs in Dubai.
Dubai World Trade Centre – Check out the Dubai World Trade Centre's job portal for teaching job opportunities
Edarabia – Edarabia is a popular education website in the UAE that posts teaching job openings.
Naukrigulf – Naukrigulf is a job search website that lists teaching jobs in Dubai and the UAE.
LinkedIn – Use LinkedIn to network with recruiters and search for teaching job openings in Dubai.
In conclusion, finding teaching jobs in Dubai for Filipinos may seem daunting at first, but with the right mindset and approach, it is definitely possible. It's important to do your research, network with people, and be open to different opportunities. Dubai is a great place to work and live in, and the education sector is constantly growing and in need of qualified teachers. By following the tips and advice shared in this article, you'll be one step closer to landing your dream job in Dubai.