Do you want to work as a pharmacist in Dubai? If so, you need to know the steps required to go there, including what visa you need to apply for, what exams you need to take, and how to find the right employer.
Also Read: How to Work Filipino Nurse in Dubai, UAE
To be a pharmacist in Dubai, you need to have the right qualifications. This includes having the right amount of work experience, having a diploma or a degree in pharmacy, passing the exam you need to work as a medical practitioner in Dubai, and a few more. In this article, you will learn about the experience of a pharmacist as she applied to work in Dubai.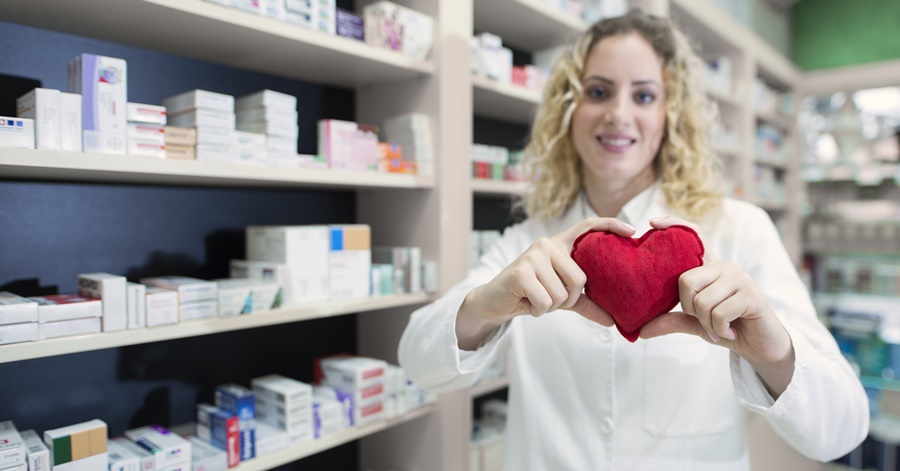 Disclaimer: The information posted here is based on the personal experiences shared by the OFW in the video below. Please let this post serve as a guide only. If you have specific questions, you may ask the OFW by commenting on their video on their accounts.
Steps Required to Get a Pharmacist Job in Dubai
The information presented in this article comes from a YouTube video by an OFW pharmacist based in Dubai. The name of the channel is Christine Joy Saber. If you are interested in watching the full video, then click on the link below:
The vlogger started working as a pharmacist in Dubai last April 2019. Before that, she worked as a pharmacist in the Philippines. So, how can you apply to go to work as a pharmacist in Dubai? Whata re the processes that you need to take, and the requirements that you need to submit?
Well, the vlogger summarizes all steps she took into 5. These are the following:
Pass an exam
Get a Visa
Have the right amount of money
Find a place to stay
Find the right employer
Passing an Exam
In UAE there are three types of medical field work examinations, and your choice depends on where in the country you want to work. These exams are the following:
DHA exam – Dubai Health Authority
HAAD exam – Health Authority of Abu Dhabi
MOH – Ministry of Health
Since we are talking about Dubai in this article, you must take the DHA exam. However, if you want to work as a pharmacist in Abu dhabi, you need to take the HAAD exam. Finally, if you want to work at other Emirates in the UAE, then take the ministry of health exam.
So why did the vlogger choose Dubai? Well, there are various reasons why one chooses this great city to work in, but personally, she mentions the following reasons:
Dubai is a great tourist destination with lots of places to go to and incredible sights
She also said that she has friends and relatives in Dubai
Salary is quite lucrative as well
The vlogger mentioned that this part of the phase, passing the DHA exam, is the most difficult step. The remaining steps are easier and faster.
Here are some other facts regarding the exam as shared by the vlogger:
You can't work as a licensed pharmacist if you didn't take the exam and get a license
Licensed pharmacists earn higher than unlicensed ones
You can take the exam in the Philippines or Dubai, and they're testing in many other parts of the world
The DHA exam test results are only valid for one year
It is indeed possible to go to Dubai without taking the exam. If an employer accepts you, even if you have experience working as a pharmacist in the Philippines, you will still be considered a trainee pharmacist in Dubai if you don't have a license.
The vlogger shared that she took the exam in Manila. Moreover, there are other testing centers in the Philippines, like Cebu.
Just be sure that after you took the exam and pass it, you have to go to Dubai as soon as possible, because the license will expire in one year.
Is the exam difficult? Well, the vlogger said that during her time, when she took the exam, it had 100 items of multiple choice type questions. She said that it was relatively easy because all the questions can be learned if you studied a reviewer.
Having said that, the vlogger said there are rumors that the new exams are now 150 items. One hundred of those are multiple choice type questions while the rest of the items are case studies and calculations.
Getting a Visa
After taking the exam, the next step is to get a Visa. Well, the vlogger actually mentioned that you can interchange step one and step two, because it is possible to go to Dubai first and take the exam there.
Having a visa is important because you can't enter the UAE without it. The vlogger recommends three ways you can go to Dubai, and each has its corresponding visa:
Employment visa
Visit visa
Tourist visa
Employment Visa
Going to Dubai through an employment visa is the safest way. If you don't want to be asked too many questions at the immigration, then getting an employment visa is the way to go.
Having said that, getting an employment visa is very difficult. This is the process that needs to occur:
An employer in Dubai should hire you will you're still in the Philippines
An agency will process all papers and requirements
Employer will then send the employment visa to you
Some of the drawbacks of an employment visa are the following:
Very expensive
Needs lot of time and patience
It's rare for an employer to directly hire someone from the Philippines
You can seek the help of agencies for this method though.
It is more common for employers to hire someone who is already in Dubai, but the vlogger mentioned that an employment visa can be obtained through the help of some agencies in the Philippines, including one in Taft.
Visit Visa
Getting a visit visa is how the vlogger got to Dubai and find a job there. If you have relatives in the UAE, then you can acquire this visa. Like the name suggests, you use a visit visa to visit someone in the UAE.
There are two kinds of visit visa based on your duration of stay:
One month visit visa
3 months visit visa
The vlogger applied for and took the 3-month visit visa so that she has more time to look for an employer.
So how do you qualify for a visit visa? Well, essentially, you have to provide proof that you are indeed relatives with the people you are visiting in the UAE. Here are the requirements:
Your birth certificate
Birth certificate of your sponsor
Other proof if necessary
Affidavit of support – ask for this from your sponsor; it should be original
Copy of the visa and ID of your sponsor
In the case of the vlogger, her cousin sponsored her to visit Dubai. Not all residents of UAE can sponsor though; there are requirements to meet related to salary and how long they've stayed in the country.
Arriving at the immigration, the officer will ask for your birth certificate and the birth certificate of your sponsor. Through these documents, they will determine if you really are relatives. However, if your sponsor is a second or a third-degree cousin, which means that the surnames may not provide enough evidence of your family relationship, then they might ask for more proof. Sometimes, they may even ask you to show some pictures.
Another important thing that you might need to bring with you at the immigration is the return ticket. This provides proof that you will be coming back to the Philippines.
Having said that, the affidavit of support is usually enough for the immigration. This affidavit shows that someone will support you financially and give you a place to stay when you arrive at the UAE.
The vlogger mentioned that the officer that interviewed her only asked for the affidavit of support. The officer also mentioned that they are only concerned about human trafficking issues, and would just like to be assured that you are going to Dubai on your own volition, and not illegally coerced to be a victim of trafficking. In the end, the bureau's main concern is the welfare of the Filipinos leaving the country.
Tourist Visa
If you were not hired in the Philippines to work in Dubai, or don't have relatives or friends there, then you can choose option number 3, which is the tourist visa. Basically, under this visa, you are considered a tourist when you arrive in the UAE.
Getting a tourist visa is okay, but only if you have money to spend, because this can be quite an expensive route. According to the vlogger, it's really hard to get a tourist visa going directly to Dubai, so what people usually do is get a tourist visa to go to another tourist destination country, like Singapore, Thailand or Malaysia, and from there go to Dubai.
So, in summary, this is an example of a route that some people take to go to Dubai and find a job there:
Book a ticket to go to a tourist country like Singapore
Tell the immigration you are going to Singapore for vacation
Show them that you have a return ticket from Singapore going back to the Philippines
From Singapore, go to the immigration there and tell them you are going to Dubai for vacation
Show them that you have a return ticket from Dubai back to Singapore
The immigration officers in Singapore will not ask to many questions about your travel to Dubai, because they are less strict towards foreigners leaving their country, as compared to the locals.
In short, if you want the tourist visa route to go to Dubai, here's what you need to prepare for expense-wise:
Two return tickets
Two hotel bookings
Aside from how expensive it is, another disadvantage of the tourist visa route is that it is very risky, and that there is always that possibility of not being allowed to fly into that specific country you want to go to.
One way a tourist visa works, though, is If you have already been travelling to different countries around the world. If the immigration officer sees that your passport indicates this, then they will most likely allow you to leave as a tourist.
Money
Money is listed as the third step, and perhaps the most important step, by the vlogger. Without money, you can't take the exam, book a visa, and basically you don't have any monetary fuel to pursue this goal.
If you have enough money, the process of going to Dubai to work as a pharmacist will just run smoothly. For example, booking an exam is actually quite expensive.
The importance of money just escalates if you are planning to go to Dubai through a tourist visa.
Find a Place to Stay
If you've managed to take and pass the exam, and got the visa you need to go to Dubai, the next step is to find a place to stay.
With a visit visa, this is not a problem, since you can just stay with your relatives or friends. If you got to Dubai with a tourist visa, however, then the best thing you can do is go to Facebook beforehand, and just look for Facebook groups that advertise rooms or bedspace for rent.
The vlogger recommends checking out Kabayan Room/bedspace for rent on Facebook. In fact, if you start looking for this and similar pages, Facebook will conveniently recommend other similar pages so that your choices will naturally increase.
For this, though, you also need lots of money because room or bedspace for rents are quite expensive in Dubai. Looking for a place to stay, if you don't have a relative to stay in with, should be your priority even before you go to Dubai.
Find the Best Employer
This is the fifth and last step, although those that get into Dubai with an employment visa are exempted from this.
To find the right employer, you need to include, in your decision making, the following considerations:
Must have a good salary
Must be in a good working environment
According to the vlogger, these two are the most essential aspects when finding the right job for you. It's already hard enough that you are working abroad, away from your family, trying to earn and save money for your future.
By being in the right working environment, you won't have to face the stress of dealing with colleagues that are hard to work with, for example. You need a job that gives you both a good salary and peace of mind.
There you have it. Dubai is really one of the top destinations for all sorts of medical practitioners , including nurses. And as a pharmacist, your knowledge and skills are truly in demand, so you should seriously consider working and living in Dubai as well.