A heavily pregnant woman named Mary Grace Arena seeks help from broadcast journalist Raffy Tulfo to talk to her former boyfriend, Melvin Jay Macaraeg, after he rejected Mary Grace's unborn baby, saying that she came to him while already pregnant with another man's child.
During the program, the program host, Tulfo called Melvin and asked if he knew Mary Grace. Melvin had said yes, and proceeded to talk about his knowledge of Mary Grace's pregnancy, as well as his refusal to acknowledge the unborn baby. According to him, Mary Grace had claimed to be a "virgin" when he met her in February.
They had an encounter, and she later on admitted that she has been with another man before him. He also shared that she had an ultrasound which revealed that she was already pregnant before they even met in Nueva Ecija, so he asked her to go back to her home in Manila because he believed that the baby was not his.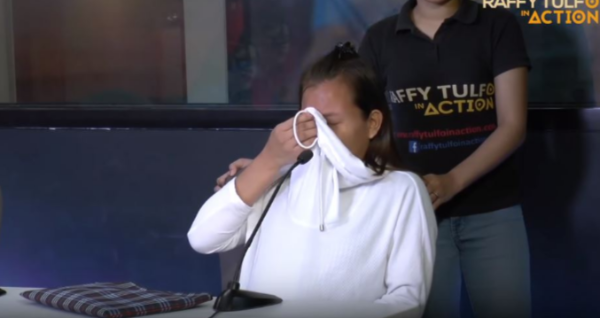 Mary Grace rebuffed Melvin's statement, saying she had her menstrual period about a week before she slept with Melvin. She also shared how they met after five months of courtship and talking via SMS and Facebook.
Raffy Tulfo in Action: Woman Seeks Help for Unborn Baby
When Tulfo advised Melvin to take responsibility for what he did, Melvin told him that when Mary Grace visited him in Nueva Ecija, she had brought her things and declared that she is moving in with him. He sent her home, but according to him, she returned after a few months, claiming to have been evicted from her aunt's house.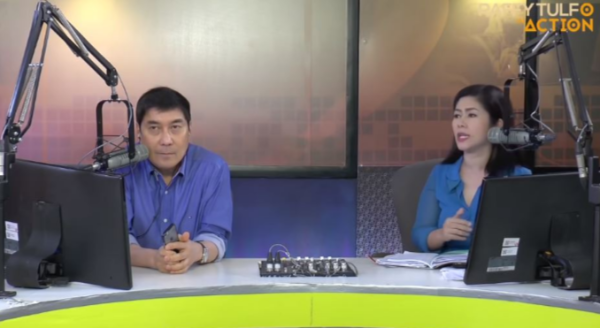 Melvin also said that a man named Reniel picked Mary Grace up in Nueva Ecija. He also claimed that Mary Grace and Reniel had been together for months – a statement which Mary Grace denied.
To resolve the issue, Tulfo promised to sponsor a DNA test to confirm whether or not Melvin sired Mary Grace's unborn child.
Watch the full video here: