The Department of Foreign Affairs (DFA) has once again issued a warning against Filipinos attempting to work abroad particularly in the United Arab Emirates (UAE) using a tourist visa or visit visa.
The renewed advisory comes after the DFA reunited 71 distressed overseas Filipino workers (OFWs), who all left the country using visit visas, with their families in the Philippines.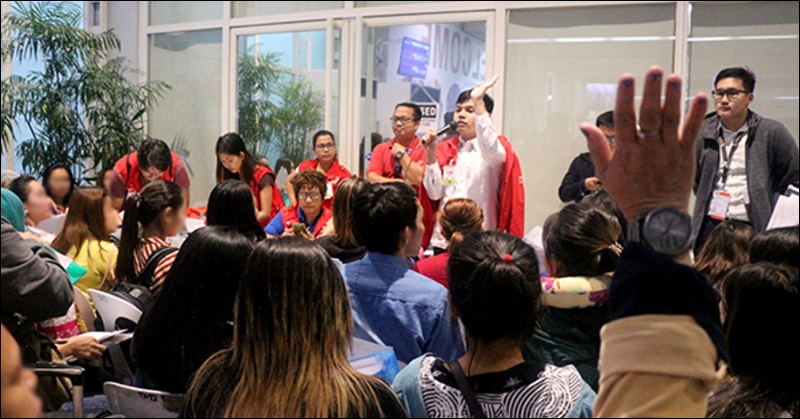 DFA Warns OFWs About Visit Visa Scheme, Repatriates 71 OFWs from UAE
According to a post shared by the DFA, the 71 distressed OFWs who all came from the UAE arrived in Manila November 8 morning.
In a statement Foreign Affairs Undersecretary Sarah Lou Y. Arriola shared: "OFWs without the proper employment documents are more prone to abuses and exploitation abroad. The DFA has been receiving an increasing number of reports about illegal recruiters using a third or fourth country, usually where a visa is not required for Filipinos, as jump-off points."
In line with this incident, the DFA also noted: "The DFA, through the Office of the Undersecretary for Migrant Workers' Affairs, shouldered their airfare to Manila, cost of processing of exit visas, and maintenance and operating costs of government shelters in Abu Dhabi and Dubai."
The allure of faster employment and higher pay for migrant workers have long been taken advantage of by illegal recruiters, which are now using a third or fourth country where visas are not required as jump-off points for Filipinos looking to enter Dubai on visit visas to look for jobs.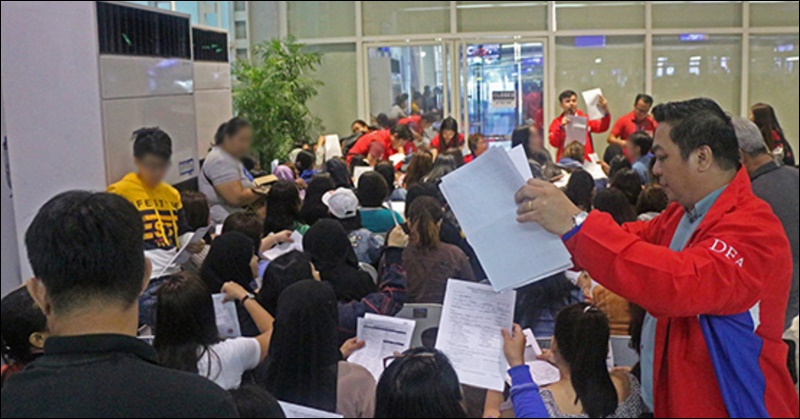 Around this time of the year, incidences such as this go on the rise because more companies or establishments are looking to hire more people even if only for a few months to cater to the expected increase in demand for workers to run businesses over the holiday period.
However, as Undersecretary Arriola has mentioned, those who take part in this type of scheme are putting themselves in unnecessary danger or in a difficult position because should anything go wrong, they will be the only ones who will suffer the consequences the most. 
It is also for this very reason that the DFA, together with the DOLE, POEA, and OWWA, are calling on applicants to process their documents accordingly only with prescribed agencies affiliated and recognized by these institutions in order to avoid encountering mishaps in the process, getting taken advantage of, or worse, being trafficked illegally to other places where help is difficult or impossible to find. 
More than our dreams and ambitions, we should prioritize our safety and welfare because we cannot truly rely on others if we are not being responsible for the decisions we make for ourselves.
ALSO READ: 8 Reasons Why You Should NOT Work Overseas