With the unrelenting quakes taking place in the southern and other parts of the Philippines, the Social Security System has announced that it will make calamity loans, advanced pension and moratorium on loan payments to members available in areas stricken by a series of quakes in Mindanao starting Monday next week (Nov 18). 
Also Read: 7 Benefits as a Member of SSS
The death toll related to these events has officially gone up to 17 coming into the last two weeks of the month.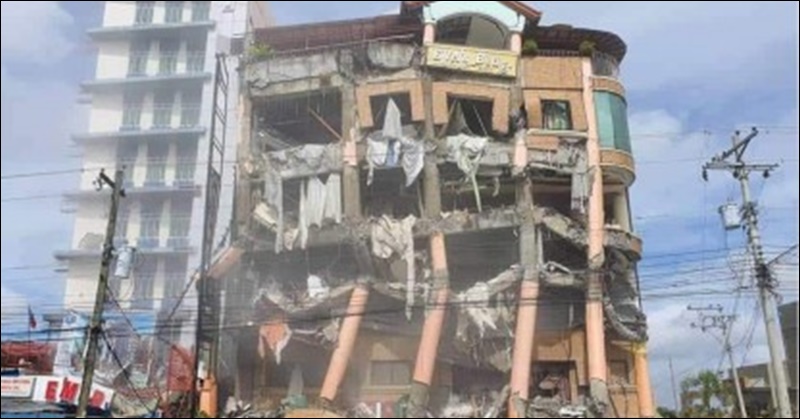 SSS Offers Advanced Pension and Loan Benefits to Quake Survivors
As per a Nov 8. circular, SSS president and CEO Aurora C. Ignacio shared that members in areas affected could avail themselves of calamity loans, three months' worth of pension and a suspension of payment on loans that would be used to repair houses damaged by the quake, as shared in a report by the Inquirer. 
The Calamity Loan Assistance Program, or Clap, would benefit members in areas where a state of calamity had been declared by the government through the National Disaster Risk Reduction and Management Council (NDRRMC).
Meanwhile, the advanced pension would be for SSS members already receiving pensions.
The SSS noted that members from the following areas are outright qualified:
Bansalan and Matanao towns in Davao del Sur, 

Kidapawan City, and 

the towns of Makilala and Tulunan in North Cotabato
Of note, SSS members in other areas that would be covered by declarations of a state of calamity would be qualified, as well.
The SSS also noted that calamity loans and advanced pensions could be availed of starting on Monday, Nov. 18, until Feb. 17, 2020. 
Furthermore, loans incurred for home repairs would be exempt from payments for one year upon issuance of SSS guidelines.
Aside from the national government's efforts to deliver aid to quake-stricken cities in Mindanao, provinces from other regions such as those from Western Visayas are continuing their coordinated efforts to extend assistance to earthquake victims in Mindanao.
According to Antique Governor Rhodora Cadiao, chair of the Western Visayas Regional Development Council (RDC 6), "I do hope that other provinces in Western Visayas will also help Mindanao," Cadiao said on Wednesday, adding the province of Antique has approved a PHP1 million financial assistance to the quake victims.
Gov. Cadiao mentioned that North Cotabato helped Antique during the onslaught of Super Typhoon Yolanda in 2013, and the province is extending the same assistance this time.
She added that it is nice to think that the provinces in the country are helping one another whenever there are calamities.
Indeed, it might take some time to restore and to rebuild the lives of the people affected by the quakes in Mindanao, but while we have the opportunity to help out in doing so, there's no better time to start than now. 
ALSO READ: 2 OFWs Killed, 5 Injured in Taiwan Bridge Collapse