On his way to work, Overseas Filipino Worker Bryan Paule chanced upon a "kababayan" (fellow OFW) on a piece of concrete near some tunnels in Al Jahra, Kuwait. What he saw was a helpless human being having a huge breakdown and asking for help from anyone willing to listen to her sad story.
Yet again, this was indeed another Filipina domestic helper who has experienced abuse at the hands of an employer. Bryan and his friends, out of the goodness of their hearts, did not let the opportunity to help a poor "kababayan" pass.
Abused Pinay Domestic Helper in Kuwait Escapes Hands of Employer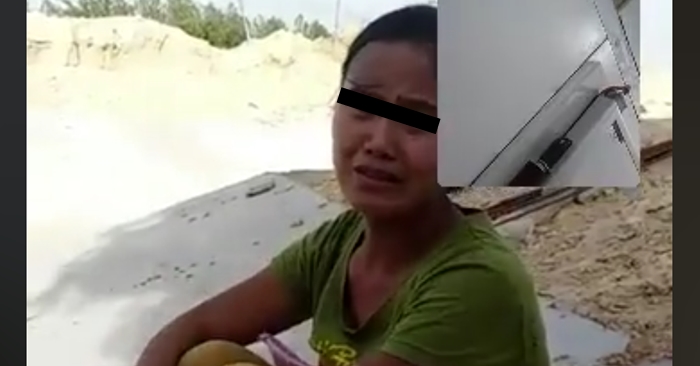 The helpless lady, who introduced herself as Joy Dulay Tupil, has not eaten and slept for a couple of days. Her employer allegedly took away her cellphone and has not paid her salary. Joy does not even have any proper footwear while trying to survive on the streets. It's amazing that she still has some energy left to walk around and even talk.
Related Post: OFW Deployment Ban May Reach Global Scale
She narrated that the reason she left is because her employer physically abuses her (bruises could be seen all over her body as mentioned by Bryan in the video) and has plans of selling her to someone else later in the month. She was so terrified to even approach the authorities since her employer's child is also in the police force.
She mentions that the agency who hired her allegedly was not acting fast enough on her welfare forcing her to make a run for it and leaving everything up to chance.
Bryan, along with a couple of friends decided to reach out to the online community as well as his friends in Kuwait asking for advice so that they can best help the victim. He ends up giving some of his small savings to some how help her get by.
In a statement released by Bryan, Joy, has already reached the Philippine embassy and is now getting assistance on her case.
Here is the full video uploaded on Facebook by Bryan Paule: