Working abroad and being away from your country makes you sentimental especially if there are stuff that makes you remember home. Much more if you meet someone who can converse with you in your native language. This is what happened to one of our kababayans who works in a restaurant in Saudi Arabia.
In a viral Facebook video he posted last week, Glen Colinares, was amazed when he met a Saudi Arabian customer who spoke Tagalog fluently. He just had to record it and post it online. To date, the video has gone viral and now has 43,000 shares and 3,400 likes on Facebook.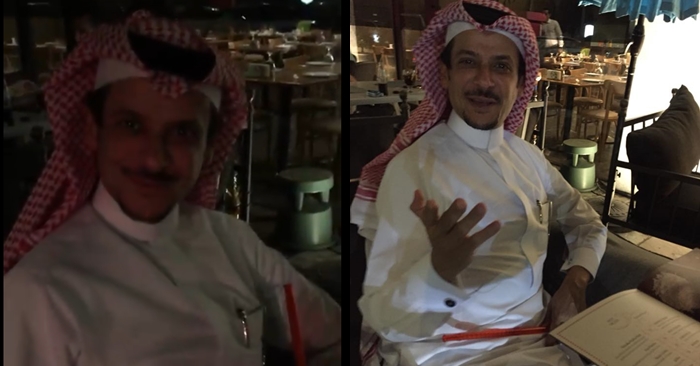 Arab Speaks Tagalog Fluently in a Viral Video
Both Colinares and the customer who identified himself as Abdul conversed rather casually, exchanging more than just pleasantries in Tagalog. He narrated how he visited the Philippines a long time ago which is why he knows the language.
When Colinares asked if he wanted coffee, Abdul responded "Ayaw ko ng kape para mamaya matutulog na ako agad."
The fascinated Colinares thanked Abdul for learning the language. "We really really appreciate it, Sir. You're very fluent when you speak in Tagalog."
It is in fact rare for someone working abroad to find a local who speaks our language. It is usually the other way around, Filipinos adopting the language of the country they are working in.
What was even more remarkable was that, the Arab did not just speak Tagalog, he also spoke Bicolano. He shared that he has been to different parts of the Philippines including Manila and Bicol and even admired at how tasteful the food was in this place, especially Bicol express. He also added that the people in Bicol are "mabait" and "malambing."
Although it has been a long time since he last visited the Philippines, Abdul said that every time he gets a chance to meet a Filipino, he talks to them in Tagalog so he stays proficient in speaking the language.
Here is the video posted by Glen Colinares in his FB page