For the longest time, Filipinos set their sights on working in Saudi Arabia in various roles. Among these roles include construction workers, engineers, nurses, domestic helpers, and so on.
Also Read: 12 Jobs Not Allowed for Non-Saudi Citizens
If you're wondering what work is like in Saudi Arabia, here's a video of an OFW working in the construction industry as a project manager. We list down some of the things we have observed based on his video.
Disclaimer: This post is for information-sharing only. If you have specific questions and concerns regarding the content posted by our featured vlogger, you may contact him directly through their YouTube channel. If you find this kind of content interesting, don't hesitate to follow and subscribe to their channel so you'll get notified of the latest videos and updates from them.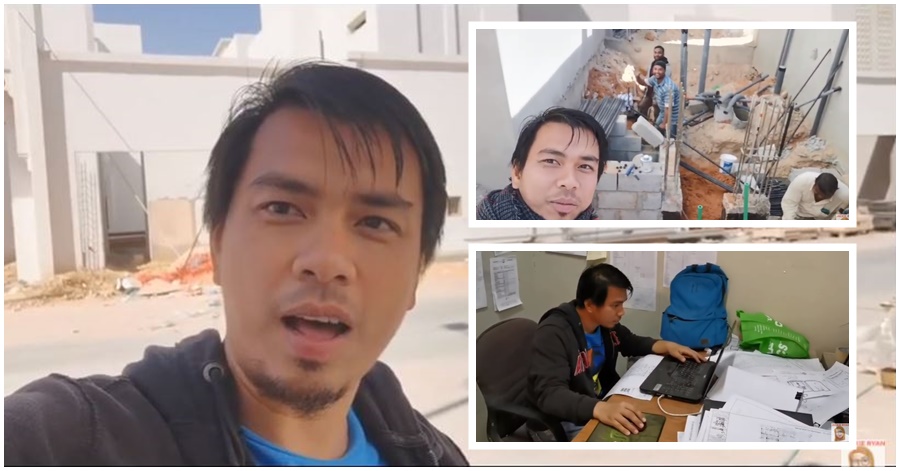 Filipino Construction Project Manager in Saudi Arabia
Our featured OFW is Ryan; he's one-half of the team maintaining the YouTube channel we will feature in this blog post. The other half is, as you may have guessed – his wife, Jacqueline. But for this post, we will take a look at the day in the life of Ryan as a construction project manager in Saudi Arabia.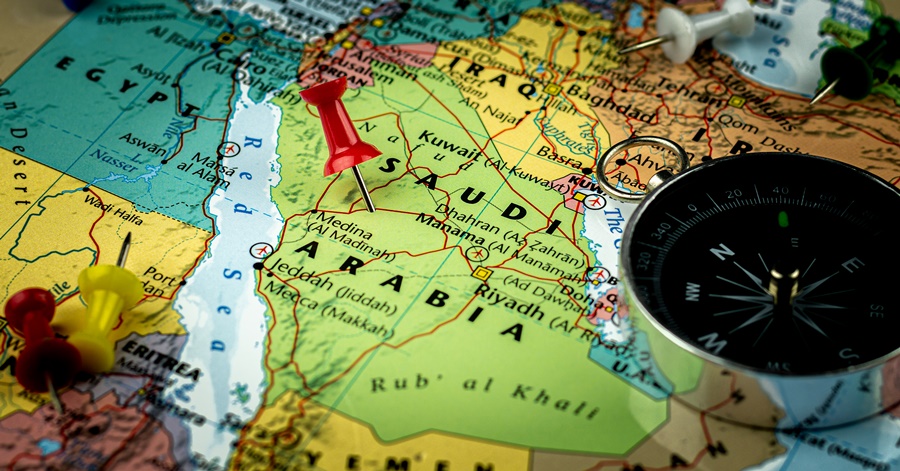 As you may know, Saudi Arabia is a HUGE country, with a landmass of 830,000 sq miles – that's seven times the size of the Philippines. Massive, right?!
That said, you can imagine how much land they have to cover. But since Saudi is a desert nation, much of this land is not suitable for agriculture. And since the oil industry has seen a decline in recent years, the next biggest industry in the Arab country is real estate. In fact, it is one of the industries projected to drive the country to reach one of its milestones for Saudi Vision 2030 – the construction of 1.5 million residential properties.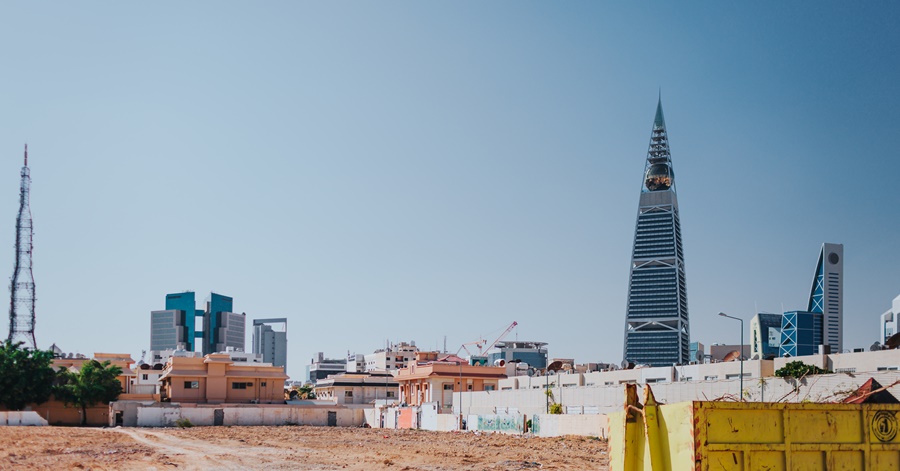 That said, there is no shortage in demand for workers in the construction and real estate industries in Saudi Arabia – well, at least not in the immediate future. So this led us to feature a Filipino specializing in this industry, Ryan, who works as a project manager in Saudi Arabia. Let's take a look at the kind of work they do and what a day in his life looks like in Saudi Arabia.
So first off, Ryan shared that their work isn't much different from what construction work is like in the Philippines. So job-wise, if you've got the skills to build and follow project instructions, then you can definitely work in Saudi Arabia.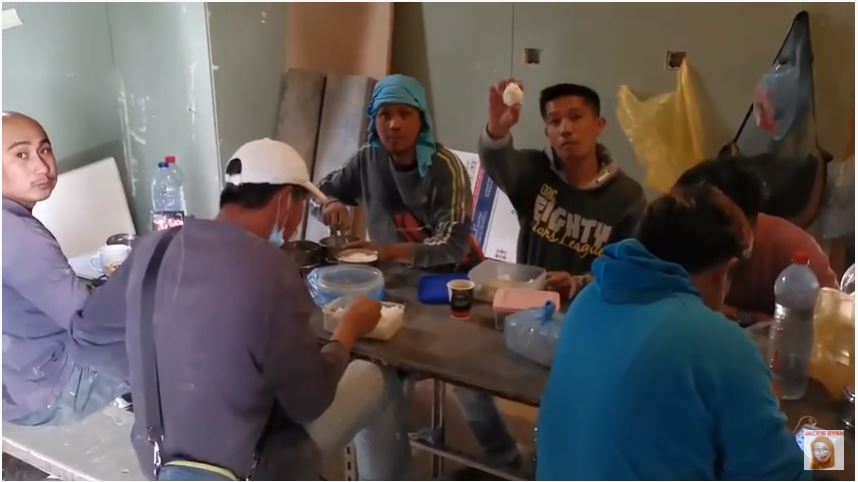 In fact, we see in his video that several of his colleagues are Filipinos while others are from different parts of the world, such as India, Pakistan, and Africa. In this kind of setup, you need two other things on top of your mechanical skills – communication and the ability to form good relationships. These are skills that are very evident with Ryan as he goes around their site to inspect the progress of their project, get feedback, and provide instructions to his teams.
Ryan shared that he starts his day around 6 am for the site inspection. One of the things that he mentioned in the video is the temperature early in the morning. Some of you may think that Saudi Arabia is plain hot. Well, you are not wrong. But the truth is, temperatures in Saudi Arabia can go up to 45 degrees or drop to 15 degrees during the early hours of the morning, especially after a sandstorm – according to Ryan. So you can see him wearing a jacket and a scarf in his video, exactly for this reason.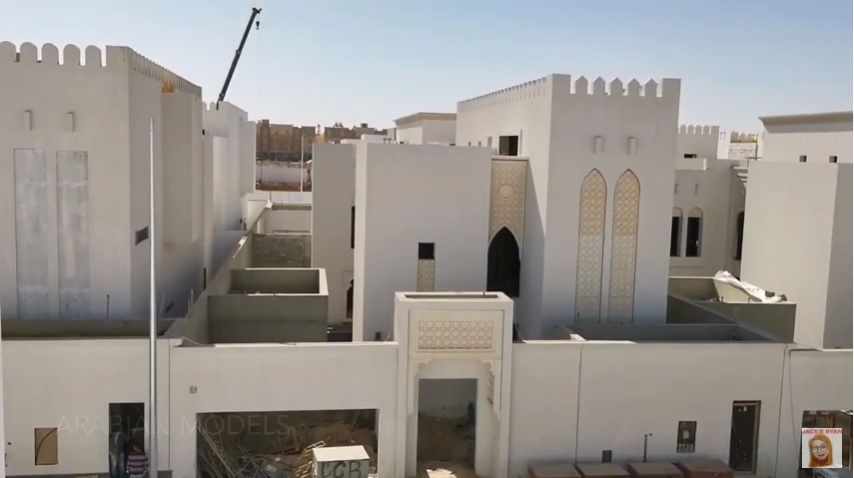 He also shared that the project they're working on is constructing 46 high-end villas, all of which are Arabian models. By this, you can imagine just how many people are working on the project.
Here are some interesting facts worth knowing about villas in Saudi. A typical villa in a compound in Saudi varies from 65 to 140 Sqm, and 160 Sqm to 1,100 Sqm. Those are really big houses! After all, Saudi is one of the richer countries globally – thanks to its overwhelming oil reserves. In fact, Saudi Arabia sits at the number 2 spot trailing behind Venezuela and followed by Canada. The country's extravagance can be seen in the style of the villas in the country and the many beautiful features some of the high-end ones possess.
As big as these projects are, Ryan spends his entire day going around talking to people – speaking Arabic, to communicate with both those higher and lower than him (in position). It really does make a difference if you speak the same language, especially in the workplace. You can see that all of them smile at each other, hinting at their work relationship, which you can credit to Ryan. We've heard about horror stories of people not getting along in the workplace in foreign countries, some of which end up badly.  So that's one tip we can get from Ryan: to learn the language as soon as possible so that good communication will be ensured.
Another notable thing you'll see in his video is the way he deals with his teammates. While he's not doing manual labour like most of the people he manages, he's still very respectful and friendly with all of them. He treats those under him the same way he treats his boss – with dignity and respect.
While disagreements and misunderstandings cannot be avoided, if you can communicate well and see one another eye-to-eye at the end of the day, all issues can be effectively resolved. And, of course, never pass the opportunity to share meals with others. This is one of the best ways for you to get to know and build great work relationships with others at work.
Summary:
Temperatures in Saudi isn't always hot. There are times when temperatures can get really cold, too (if not freezing). So do be advised on what to wear, even at work.
Language is your key to getting along with other nationalities. Through communication, you can learn more about their culture and effectively deal with others in the workplace, or even in public.
Technical skills are important, but your ability to communicate effectively, work well with others, and resolve issues will take you far in your career wherever you may be in the world.
Where language fails, do not forget to smile. Generally, we Filipinos, are known to be friendly people, so if others find out that you're one, make sure to share with them the friendly Pinoy smile.
Work may take up a huge chunk of an OFW's life, but it's not everything there is. That said, do take the time to explore new cultures, make new friends, and enjoy a passion. And in Ryan's case, that is vlogging.
Catch the Full Video here:
FINAL THOUGHTS
Saudi is an excellent place to find work as an OFW, especially if your background is in engineering, healthcare, and construction. Check out Saudi Vision 2030. By this, you will know which industries will require more workers to hire soon. And if you have the right skill set, there will be plenty of job opportunities for you here. And if you plan to work in the construction field, you need to have a wide set of manual as well as technical skills and the experience to back up your application here. However, it's also important to be realistic when applying for a job here since you are up against hundreds and thousands of other applicants – Filipinos and from other countries. That said, do not feel discouraged if you start from the bottom because there's an excellent chance to go up the ranks if you do well in your job in countries like Saudi Arabia. So just do your part and learn as much as you can, and soon you'll find yourself taking the lead, which is only an indication of better things to come.
Ryan's job, while not labor-intensive, requires effective communication and relational skills. As you've seen in his video, he seems to get along well with everyone in the workplace. He was able to accomplish this by speaking their language. Keep this in mind if you plan to work in the construction field in Saudi Arabia. Of course, this can be achieved much effectively the longer you stay and work in this country.
Remember, the higher you go up in the ranks, the more people you will have to deal with, so on top of your experience and credentials, communication will be key to your success in the job. That said, do you think that you have what it takes to work as a construction project manager in Saudi Arabia, just like Ryan? Let us know by leaving a comment in the section below. We'd love to hear from you!
READ NEXT: [VIDEO] A Day in the Life of a Filipina Dairy Farmer in New Zealand