At the rate of deployment of overseas Filipino workers (OFWs), it does not seem that the government is planning to pull the brakes anytime soon, especially now that many governments such as Japan, China, and other European nations are opening their doors to more OFWs to fill in their labour force.
While this may seem like good news to many aspiring OFWs, this also presents an opening for illegal recruiters posing as recruitment offices providing work to our kababayans to take advantage of this situation.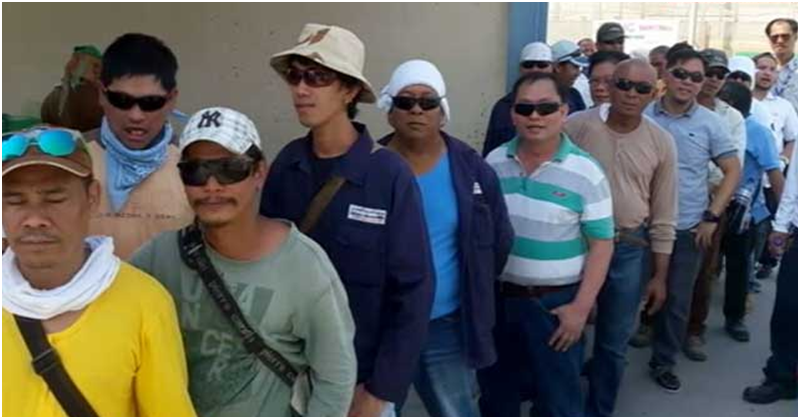 Licensing of New OFW Agencies to be Put on Hold by POEA
In light of this phenomenon, a two-year moratorium on the licensing of new recruitment agencies has been floated by the Philippine Overseas Employment Administration (POEA) as part of its efforts to curb the so-called foreign-controlled recruiters, as reported by the Daily Express.
According to POEA Governing Board Private Sector Representative Estrelita S. Hizon the "drastic" proposal was made amid the rising number of foreigners, who are illegally recruiting through the incorporation or tie-ups with local firms.
Hizon said, "We notice these players would tie up with Filipinos or employ Filipino as dummy [for their operations]. If the government finds out and shuts [them] down, all they have to do is to open a new agency."
Hizon further explained that with the moratorium pushed for implementation, the POEA and other government agencies will be given the needed time to weed out those foreign-controlled recruitment agencies.
Also, for the duration of the moratorium, the POEA could still strengthen the monitoring of the new personnel of recruitment to ensure that it will not include any foreigners.
Hizon pointed out that even with the moratorium put into effect, the 1,000+ existing licensed recruitment agencies can still handle the demand for the duration of two years.
The surge in the number of foreign recruiters could be attributed to the lucrative nature of the business involving the recruitment of OFWs, Hizon added.
The practice is not only illegal but it also has a negative impact to Filipino applicants who would fall victim in this unscrupulous system since foreigners do not have the means and ability to provide the protection when the need for it arises.
Philippine recruitment agencies are responsible for monitoring the welfare and addressing the issues of OFWs abroad as well as repatriation, when the need arises.
As per Labour Undersecretary Jacinto V. Paras, who heads the task force of the Department of Labour and Employment (DOLE) against human trafficking and illegal recruitment, the proposal is very timely and is much-needed because of the expected surge in the demand for OFWs abroad starting this month.
ALSO READ: OFW Deployment for Certain Jobs to be Limited – DOLE