So you're looking for a place to live, but it's a bit more expensive for investment than you'd like. You decide to look for cheaper properties and think about places that have been foreclosed on. But, you're not sure where to get started so the internet and real estate agents are your next step. While bargain hunting is exciting, and can be profitable, it's important to know the ins and outs of buying foreclosed properties from Pag-IBIG before you dive in too deep.
Also Read: 9 Tips to Get Your Pag-IBIG Housing Loan Approved Easily
Are you ready to invest in foreclosed properties? The good news is that it is possible to buy foreclosed properties with Pag-IBIG, but there are also some procedures you need to follow. Get to know about them below: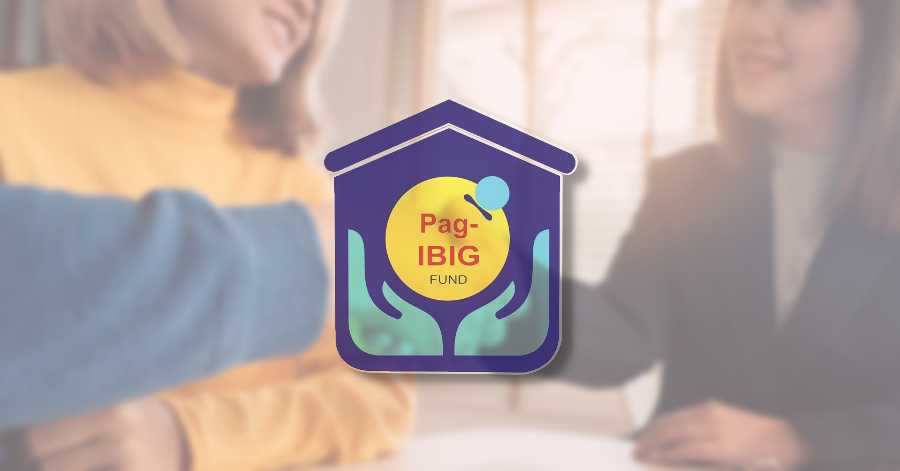 How to Invest in Pag-IBIG Fund Foreclosed Properties
If you are an investor in real estate, you should consider the possibility of purchasing foreclosed homes. Why? Purchasing properties that have been foreclosed on can be advantageous in many ways. You can reduce the amount of time and labour required to purchase a property by using these strategies. Because of this, a growing number of Filipino investors prefer to purchase bank foreclosures, government foreclosures, and Pag-IBIG foreclosures rather than other types of real estate.
What are Pag-IBIG Acquired Assets?
A property is regarded to have been acquired through foreclosure when it is purchased by the Pag-IBIG Fund, which is a government-owned housing finance firm in the Philippines. The property's original owner did not keep up with the monthly mortgage payments, therefore the lender foreclosed.
The Pag-IBIG Housing Fund gives defaulting borrowers the opportunity to repurchase their own homes at a reduced price. The rent paid by renters who already occupy the properties can likewise be refunded in this way.
In the event that the buy-back option is not exercised, the property will be made available to future purchasers at a price reduction. Through this process, the Fund is able to generate income from the sale of the asset.
If a property is unable to sell at auction, it will be offered for sale through a negotiated transaction, at which point the bidders will receive a thirty percent price reduction.
Should I Buy an Acquired Asset from Pag-IBIG?
Investing in a Pag-IBIG foreclosure home is a wise decision from a monetary perspective for a couple of different reasons.
To begin, the government-owned housing agency can offer you a cheaper monthly payment since it has been able to purchase assets at a price that is lower than their current market worth. If you don't have enough money to buy a new house, this can assist you get into a house that you can afford.
Next, purchasing a foreclosed home from the Pag-IBIG Fund, which is the name of the housing finance agency in the Philippines, is another one of the most effective strategies to become wealthy quickly. Investing in this kind of property can provide you with the chance to buy cheap and then sell or rent for a profit later on.
Purchasing a property that has been foreclosed on is not without its share of difficulties and dangers. These homes are typically offered for sale on a "as-is, where-is" basis, which implies that some of them may include components that are not functioning properly. If the state of the property is not satisfactory, you will have to invest a significant amount of money into making repairs.
Pros and cons of purchasing Pag-IBIG acquired assets
Advantages:
The asking price is lower than the market value of comparable properties.
Additional discounts may be given in addition to the reduced price, depending on your payment plan.
Despite the difficulties, owning property in a key location is a profitable investment.
Real estate appreciates over time, making it a profitable investment, especially if it is improved.
Disadvantages:
Previous owners or occupants who refuse to leave the property may cause conflict because you are not the original owner.
This may be difficult if you do not have the time or patience to search through the foreclosed residences that meet your criteria.
The homes are auctioned off with no modifications or improvements; you are responsible for any repairs or upgrades. The term "as is, where is" is used to express this.
How to Find the List of Pag-IBIG Foreclosed Properties for Sale
The Pag-IBIG Fund, which is the housing finance agency in the Philippines, makes the properties it lists available to prospective buyers in two different methods. You will be able to gain access to the listings by going to either the agency's office or its website.
You can view the list of properties that the Philippine Housing Investment Corporation (Pag-IBIG) has put up for sale as part of its foreclosure process by going to the second floor of the JELP Business Solutions Center in Mandaluyong or the regional office in your province. Both of these locations are located in the city of Mandaluyong.
How to View the List of Acquired Assets Under Negotiated Sale
You can view the list of properties that the government has acquired by going to the Property Finder page of the Philippine Investment Bank. This page is located on the Philippine Investment Bank's website (Pag-IBIG). You can search for real estate there, both in Metro Manila and in the provinces outside of the city.
How to find the online list of Pag-IBIG assets purchased:
Click on the Property Finder option on the Pag-IBIG Fund website. This link will take you to the Pag-IBIG Fund Acquired Assets page.
Select the Properties Under Negotiated Sale symbol.
From the drop-down options, select your preferred location (province and city) and pricing range.
Choose the Search option. All foreclosed homes for sale that fit your search criteria will be displayed, along with the following information:
Subdivision name
Location
Branch account (the Pag-IBIG office that supervises the property's sale)
Contact numbers of the supervising Pag-IBIG branch
Date when the property was last updated
To access the following information about the property of interest, click the View Property/s link:
Exact location of the property (phase, block, and lot)
Lot area
Floor area
Price (value of the property)
Property type (house and lot / lot only / duplex / quadruplex / row house / townhouse)
Status (occupied/unoccupied)
Remarks (available/reserved)
Click the Print button to print the details on the foreclosed property.
How to View the List of Acquired Assets for Auction
You can examine a list of available foreclosures on the website of the public housing agency known as Pag-IBIG if you are interested in purchasing a home that has already been purchased by another party.
How to check the list of auctionable assets acquired by Pag-IBIG:
Visit the Pag-IBIG Fund Acquired Assets website.
Scroll down to find the Schedule of Public Auctions, which is divided into discounted and non-discounted auctions. The property listings are divided into two categories: NCR divisions and provinces.
Choose your preferred bidding schedule and location for the property. A PDF file with the bidding guidelines and a list of the foreclosed properties up for auction will be shown.
Continue scrolling to find the listing after reading the guidelines. Consider the following factors of the foreclosed home you want to buy:
Property number
Property location
Type of property
Transfer Certificate of Title (TCT)
Lot area
Floor area
Minimum bid
Appraisal date
How to Bid for Pag-IBIG Foreclosed Properties
Do you intend to purchase an acquired asset through the Pag-IBIG auction that you will be participating in? The steps involved in placing a bid on a property that is going through the foreclosure process are outlined below.
1. Construct the Bidding Specifications
You must collect and seal all criteria in an envelope before engaging in public bidding for Pag-IBIG-acquired assets.
Two copies of accomplished Offer to Bid form
Bidder's bond equivalent to 10% of your proposed bid price for your desired property (paid either in cash at a Pag-IBIG office or manager's check payable to Pag-IBIG Fund)
Accomplished Special Power of Attorney and Acknowledgment form (if you can't attend the bidding and will have an authorized representative to bid on your behalf)
2. Examine the Pag-IBIG website for any erratum posts.
Check the website for Pag-acquired IBIG's assets five days before the scheduled auction to determine if any errata have been added to the property listing for the auction you will be attending to see if you need to make any adjustments to your bid.
An erratum will often provide a list of the properties that have recently been taken off the list of those available for public bidding. Because they were purchased before the auction, these homes do not generally fall under the purview of the bidding process. It is of the utmost importance to check that the bank-owned home you are interested in purchasing is, in fact, still accepting bids.
3. Participate in the Scheduled Bidding
Get in touch with the admission secretariat or the technical working group at the location if you want to register and hand in your sealed offer.
After the time for bid submissions has passed, we will proceed to open the sealed bids. The winning bidder will be determined by who places the highest bid.
If your bid is successful, the 10 percent of the total value of the bid that you put down as a bidder's bond will become your down payment on the property that was seized. There are a few different ways that the remaining 90 percent of the bid price can be paid for, including in cash, in instalments, or through a Pag-IBIG housing loan.
Your bidder's bond will be returned to you along with an acknowledgment receipt in the event that your offer is not selected.
How to Buy Pag-IBIG Acquired Assets Under Negotiated Sale
1. Reserving the Foreclosed Property
Present the following reservation conditions to the Pag-IBIG office in charge of the sale of the acquired asset:
Valid ID (any of the following):
Company ID
Passport
UMID
Driver's license
PRC ID
Driver's license
Voter's ID
Postal ID
HDMF-Pag-IBIG Overseas Program (POP) ID
OWWA ID
AFP ID
IBP ID
Senior citizen ID
Proof of income:
Local employees: Latest one-month payslip
Self-employed: Income tax return (ITR) / Barangay Permit / Business Permit
OFWs: Active employment contract / Certificate of employment and compensation
Complete the Reservation Form as well as the Offer to Purchase Form in order to reserve the property of your choice. On the Offer to Purchase Form, you will select the mode of payment that you want. You have the option of paying in cash, making payments over time, or financing the purchase using a Pag-IBIG mortgage loan. Different discount percentages and terms of payment are associated with each of these ways of payment.
Payment Mode – Discount Rate – Payment Term
Cash – 30% – One month
Installment – 20% – Up to 12 months, with a 12% interest rate per annum
Pag-IBIG Housing Loan – 10% – Up to 30 years (Borrower's age shall not exceed 70 years old at the loan maturity date.)
* You must also pay a non-refundable reservation charge of PHP 1,000.
2. Submit the Requirements for Purchase (For Housing Loan Only)
This is a new stage for buyers who will use a Pag-IBIG housing loan to acquire a repossessed property.
Within thirty calendar days of paying your reservation fee, submit all necessary papers to the Pag-IBIG office.
Basic Requirements
Two copies of accomplished Buyer's Information Sheet with 1×1 ID photo attached to each form
Photocopy (front and back) of valid ID of principal buyer and spouse, co-buyer and spouse, if applicable
Proof of income (any of the following):
Local employees: Notarized certificate of employment and compensation / Latest one-month payslip / Latest ITR
Self-employed: ITR, audited financial statements, and official receipt of tax payment / Commission vouchers / Bank statements or passbook for the last 12 months / Lease contract and tax declaration / Certified true copy of Transport Franchise / Certificate of engagement
OFWs: Employment contract / Certificate of employment and compensation / ITR filed with host country/government
You must also pay the PHP 2,000 processing fee and the PHP 100 document tax.
3. Receive the Notice of Approval of Loan
In the event that your mortgage loan is accepted, you will be sent both a Notice of Loan Approval as well as a Disclosure Statement on Loan Transaction. After getting these documents, you have thirty days to make the advance premium payment for the coverage that will last for one year.
4. Sign and Submit Mortgage Documents
In order to validate your Pag-IBIG Fund housing loan, you will need to provide a Deed of Conditional Sale that has been signed and notarized, as well as any extra mortgage documents that may be required.
5. Make Your Payment
Cash purchase: Within 30 days after the date of your reservation, pay the net selling price of the property in full.
Installment purchase: Pay the net selling price in 12 equal monthly instalments.
After thirty days have passed since the loan was received, you should start making the monthly amortisation payments. Utilizing the Pag-IBIG home loan amortisation calculator, you may determine how much your monthly payment will be.
Tips on Buying Foreclosed Properties in Pag-IBIG
1. Inspect the Property First
Investigate the property thoroughly for any structural flaws as well as anything else that has to be fixed before making a reservation or purchasing a home that has been foreclosed on. Check the particulars of the property that have been stated, such as the lot size and the square footage.
Think about the neighborhood the property is located in (is it quiet, for instance? Is there a risk of floods there?) and the availability of public transit, commercial centers, educational institutions, and medical facilities, among other conveniences.
You might want to invite an engineer or a real estate consultant to the property with you to assist you in evaluating it and determining what kinds of repairs and enhancements are required.
You should not move forward with the bidding or reservation of the property until you are absolutely certain that it possesses all of the necessary characteristics.
2. Be Personally Present During Reservation
When reserving a recently acquired asset, the Pag-IBIG Fund necessitates that the purchaser be present in person. The attendance of the buyer is still essential even for reservations that were made through real estate agents or brokers.
If the primary purchaser is an overseas Filipino worker (OFW), Pag-IBIG will only accept a Special Power of Attorney from that individual.
3. Transact with Pag-IBIG Employees Only
Be aware of anyone who claim to work for the Pag-IBIG Fund but are actually con artists. Only the Pag-IBIG office accepts payments to be made. It is forbidden for anybody involved in the transaction, including brokers and agents, to collect or receive payment for the sale.
4. Avoid Occupied Properties
On the page titled "Pag-IBIG Acquired Assets," it is possible to see which of the bank-owned properties are now occupied and which are unoccupied. If the current residents refuse to vacate the premises, it may be challenging to purchase or bid on an inhabited home.
Video: HOW TO BID PAG-IBIG FORECLOSED PROPERTIES?
The Pag-IBIG Fund provides a diverse selection of housing loan options to accommodate borrowers with varying requirements and financial capabilities. The Pag-IBIG Fund Housing Loan for foreclosed houses is one of its most sought-after products at the moment.
In order for members who are interested in this loan to be able to take advantage of it, they must first get a Certificate of Eligibility from Pag-IBIG. They should then turn this in, along with the other required paperwork, to the Pag-IBIG office that is most conveniently located for them.
After the application has been reviewed and accepted, the member will be able to begin placing bids on Pag-IBIG-owned properties. In most cases, the minimum bid required is equal to seventy percent of the property's estimated worth. The option to pay for the property in cash or in instalments is available to the member who is purchasing it.
For a fraction of the cost, Pag-IBIG's repossessed properties offer a fantastic opportunity to become a homeowner. Members can locate their dream house at a price that is within their budget if they are willing to put in a little bit of effort and have some patience.
Frequently Asked Questions
1. What are Pag-ibig acquired assets?
Properties that have been repossessed from borrowers by Pag-IBIG after such borrowers have been unable to keep up with the repayment schedules for their Pag-IBIG home loans are considered Pag-IBIG acquired assets. After that, the foreclosure process is started on these assets. There are three different outcomes that could occur as a result of this, and each one would bring in money for the Pag-IBIG Fund.
2. Can I get Pag-IBIG financing for Pag-IBIG foreclosed properties/acquired assets?
A loan from Pag-IBIG can be used to purchase Pag-IBIG-owned real estate or other assets that have been acquired through foreclosure or other legal means. This is true for purchases made through both negotiated sales and public auctions. The rules for each tranche or publication batch provide the relevant details in their entirety. If you require further assistance, please get in touch with Pag-IBIG directly using the information provided in this manual.
3. Where/how can I find a Pag-IBIG foreclosed property that is not on any current list/schedule?
It is possible that it will be included on a timetable or listing in the future. It is also possible that it is not currently available for purchase at this time (Ex. The property needs to be appraised, the redemption period has not yet lapsed, etc). It's also possible that it was bought and sold at a different point in the past. Please get in touch with Pag-IBIG if you require any further information. I can't stress enough how important it is for you to get in touch with the right contact person(s) listed in the many other listings and schedules that pertain to the property or properties in issue.
4. What does it mean if a Pag-IBIG acquired asset is "OCCUPIED"?
A status or comment of "Occupied" on a foreclosed property indicates that the home contains unauthorised residents who must be removed before the buyer can take possession of the home. Additionally, there have been reports sent to us indicating that a number of properties that are classified as vacant are, in fact, occupied.
5. Who do I contact to inquire for Pag-IBIG foreclosed properties?
Please get in touch with Pag-IBIG directly through whoever has been appointed as their point of contact for each schedule and listing of properties that are up for public auction or negotiation (s).
6. Can I buy Pag-IBIG foreclosed properties that were not sold during a previously scheduled public auction/negotiated sale?
Yes, however you need to check that the property is still available and has not been bought by someone else through another method (you have to contact Pag-IBIG directly to check). To give you an idea (based on Pag-IBIG circular 428), the following are some of the potential outcomes for properties that are not sold:
If a piece of real estate does not sell during the first auction, it will be offered again at a later date (you will need to check each new schedule or listing to determine whether or not the property you want is being offered).
If a piece of real estate does not sell during the second round of bidding, it will be included in the next timetable and list of assets that are open to negotiations.
If a property is not sold through negotiated sale in accordance with one schedule or listing, it will be added to a second schedule or listing of properties that are available for sale through negotiated sale. They will continue working up until the point when the property is sold.
7. Can I sell Pag-IBIG foreclosed properties as a real estate broker/sales person?
As of the 30th September 2019, the information that was posted on Pag-IBIG's website indicates that they will no longer permit licenced real estate brokers to market Pag-IBIG homes that have been repossessed.
8. What does it mean if Pag-IBIG acquired asset's title is "FOR CONSOLIDATION"?
When the title (TCT/CCT) of a Pag-IBIG-owned property is marked with the phrase "FOR CONSOLIDATION," it indicates that the property is still registered in the name of the previous owner or original borrower, and that Pag-IBIG has not yet finished the process of transferring the title to the new owner. This is because Pag-IBIG has not yet finished the process of transferring the title to the new owner. The process of transferring the title of a foreclosed property or acquired asset to Pag-IBIG is referred to as "CONSOLIDATION." This procedure can take a significant amount of time depending on the quantity of paperwork that is required for the transfer of the title, so it is important to allow plenty of time for it.
9. What is the difference between Pag-IBIG ACQUIRED ASSETS and FORECLOSED PROPERTIES?
REPOSSESSED PROPERTIES and PAG-IBIG ACQUIRED ASSETS are synonymous words that can be used interchangeably. These dwellings are also referred to as ROPA (Real and Other Properties Acquired).
Final Thoughts
Pag-IBIG assets are a good investment in the Philippines for both homebuyers and real estate investors. You can find the appropriate home if you understand the entire procedure of bidding on or purchasing foreclosed properties from Pag-IBIG.
It is a viable option for first time buyers to consider purchasing foreclosed properties from Pag-IBIG. This might not include new house units that a bank will be selling off, but you can still get an affordable home, which is much better than paying for rent.
READ NEXT: 10 Reasons Why you Should Open an MP2 Account with Pag-IBIG