It's quite common to hear stories of abuse among foreign domestic helpers anywhere in the world. And while this couldn't possibly be the norm everywhere, there are more frequent and overt cases in some places more than others.
Despite the efforts of our government to protect the welfare of our OFWs, perhaps something could still be done to establish a safer environment for our OFWs, domestic helpers in particular, when it comes to the place where they stay.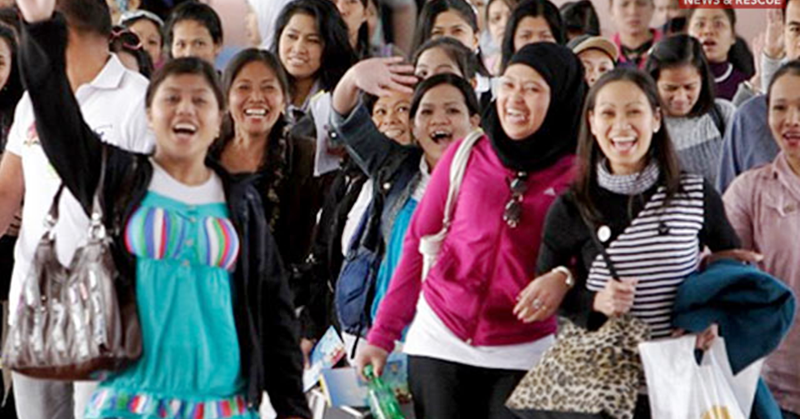 OFW Party list Member Lobbies for 'Live-out' Arrangement for Domestic Helpers
This has been the centre of the argument of an OFW Party-list in proposing a change in the living arrangement of domestic helpers abroad. Citing the trend and number of cases of abuse, particularly in the Middle East, ACTS OFW party-list spokesperson Francisco Aguilar Jr. explained that allowing domestic helpers to "live-out" from their employers could make them less vulnerable to abuse, as shared in a report by GMA News Online.
Through this scheme, domestic helpers can leave their work after they have completed their job shift.
Moreover, if domestic helpers do not stay or live with their employers, they would be able to enjoy more adequate sleep and rest, as well as their own privacy.
According to Aguilar, 'professional housekeepers' such as those in Japan are assigned to individual households by their staffing agency, but are then pulled out after they have completed their eight-hour shift. Additionally, the staffing agency also provides and covers the live-out arrangement of their employees.
The proposal, as expected, has been driven by the cases of Filipino domestic helpers abroad who have suffered abuse under the hands of their employer.
Hopefully, this will be given due consideration, because if there's anyone who can make these types of changes for our OFWs abroad, it would have to be our government. Because they can coordinate with foreign officials in setting these types of arrangements with other countries, just like what our president did with Kuwait.