Philippine airports do not exactly have much positive reviews, what with some issues that have sprung up only in the last year. But of course, we have to take the good with the bad.
And this is especially important as we wait for something positive with the construction of the world's largest airport in the country within this year.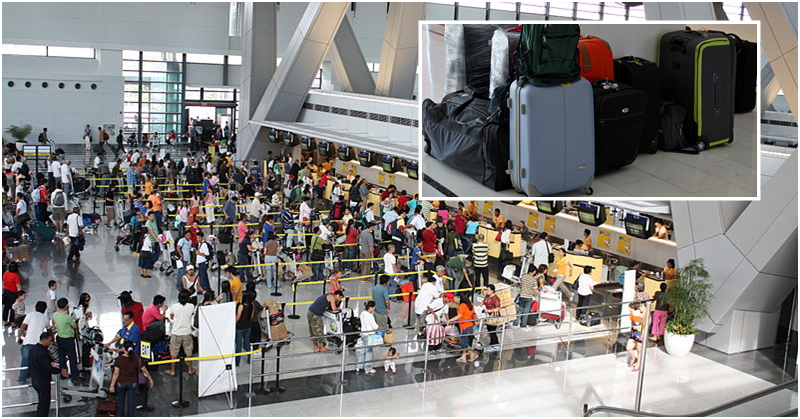 New Baggage Monitors to Boost Security at MIAA
In line with this, the Manila International Airport Authority (MIAA), in its bid to promote transparency and to boost security, has installed monitors at the baggage carousels in Terminals 1 through 4, as shared in a report by the Philippine News Agency.
With this development, passengers who are waiting for their baggage to arrive at the carousel can now do so without having to worry over the possibility of their luggage being suspiciously handled without their knowing.
In 2018, among the most common passenger complaints received were those involving baggage theft and damaged luggage.
According to MIAA Media Affairs Division head, Jess Martinez, the project labelled as "Supply, Installation, Testing and Commissioning of CCTV System / Baggage Monitors at NAIA T1, T2, T3 and T4", was launched back in November 6 and was completed on December 31. The total cost of the project has reached PHP 2,117,400.
As per the Air Passenger Bill of Rights (APBR), airlines will be held accountable for damaged or lost baggage.
Carriers are liable for verified damages up to 100,000 SDR (special drawing rights), a mix of currency values established by the International Monetary Fund, as explained by Civil Aeronautics Board chief legal officer, Wyrlou Samodio.
Samodio added that this is precisely the reason why passengers must declare if they have valuables in their baggage, and to report to the carrier first if they have issues over lost or damaged bags.
Despite the fact that airlines are primarily responsible for the passengers' baggage, the MIAA still went ahead with the initiative to promote transparency and to address suspicions over airport security breach.