Despite the improvements created by the government to make passport services more accessible and convenient to all Filipinos, especially migrant Filipino workers who are in need of this service all throughout the year, a single problem that breaks the system can affect millions, so to speak.
And this is not something we can just simply shrug off, considering that a passport is considered a government ID. In today's world, information is all you need to steal a person's identity online. There are far more repercussions you can imagine when information, say, from a passport, is stolen.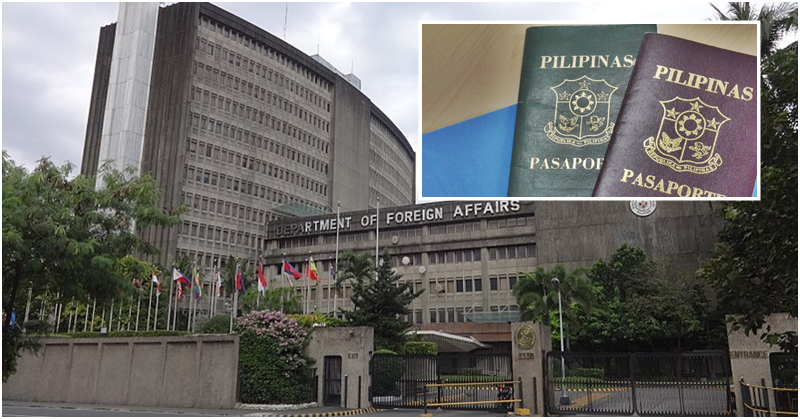 Birth Certificate Requirement for Selected Passport Renewals – DFA
Recently, Foreign Affairs Secretary Teodoro "Teddyboy" Locsin Jr. announced that an outsourced passport maker for the department has stolen all of its applicants' data as the DFA has started to require those who are renewing their passports to provide a copy of their birth certificates, as shared in a report by the Philippine News Agency.
In a statement, the DFA revealed that applicants who are renewing brown, green, or maroon machine readable passports (i.e. or those issued issued before "e-passports" were first rolled out in 2009) will be required to submit birth certificates because authorities need to capture and store the document's information in the database, explained Foreign Affairs Assistant Secretary Elmer Cato.
He added that the agency no longer has the physical copy of the documents provided by the applicants when they first applied.
Furthermore, Cato noted that the DFA had ceased issuing the maroon machine-readable passports back in 2010-2011, and was replaced by the upgraded and more secure e-Passport.
The reminder was announced following the presumptions from the public thinking that a new requirement (i.e. birth certificate) had been put into effect.
Cato, however, clarified that all valid passports in circulation are e-Passports.
And while in the explanation shared by Locsin through a tweet, the contractor had gotten pissed when he was terminated and had gone off with the data — nothing can be done by the government at this point it since they were at fault in the first place. It should also be known to all that passports hold vital citizen information and pose security issues, and therefore cannot be managed by private entities. The State only has the right to hold onto this data.