Macau is one of the places many foreigners (including Filipinos) go to work or visit to unwind – mainly because of its "casino culture" but is that all there is in this luxurious place in the world?
Also Read: How to Renew Philippine Passport in Macau
In this post, we will share a list of all the things you need to know as an expat before going to Macau for travel, work, or indefinite relocation.  Keep reading until the end to learn more.

A Definitive Guide on What Every Expat Should Know Before Moving to Macau
Macau is known as the "Las Vegas of Asia" and the Asian gaming hub. It is located to the south of China and to the west of Hong Kong. Macau is a small city with a lot to offer.
It is also home to some of the world's largest resort hotels and casinos. It is a metropolitan city, but it is also rich in historical sites, having been colonized for a few years by Portugal.
Every year, millions of tourists visit this multifaceted city, which consistently delivers visitors with a once-in-a-lifetime experience. For this reason, there's a huge demand for work in the service and tourism industries in this country.
Here are some of the other basic things you need to know about Macau as a country:
1. It's an SAR of China, but it's not China
Macau, like Hong Kong, is a Special Administrative Region (SAR) of China, which means that it is an autonomous region within Chinese territory. This means that, while China continues to have jurisdiction over Macau's foreign affairs and military defenses, Macau has autonomy over its own internal systems and regulations for the following:
Monetary system
Legal System
Customs Policy
Immigration Policy
Public Law Enforcement
Macau has its own currency as well, the Macau Pataca (MOP).
2. It has a relatively lenient visa policy.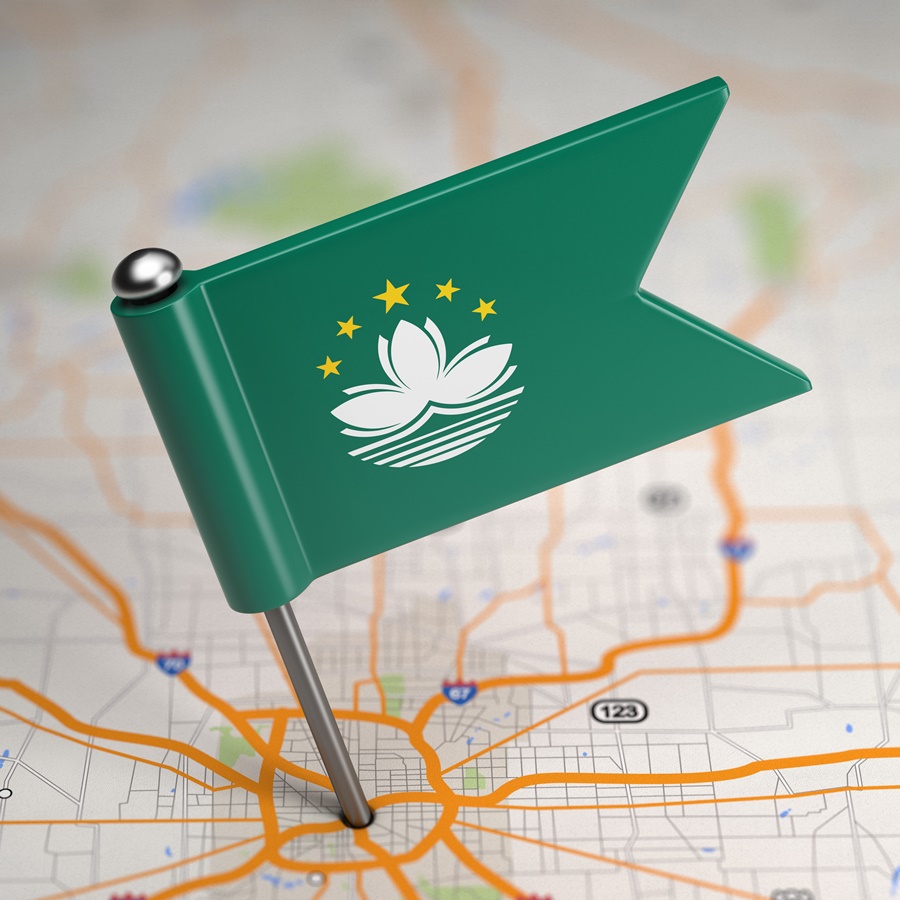 Macau, like Hong Kong, has a somewhat lax visa policy, enabling most nations to enter the country for as little as seven days and as long as a year, depending on your exact nationality. Visitors' visas can also be renewed by submitting an application to the Serviço de Migraço office. If you are migrating for employment, you can also apply for a long-term visa through a sponsor, such as your employer.
People of the following nationalities can enter Macau without a visa, but only for a limited time:
7 Days:
Hong Kong (Only for holders of Hong Kong SAR Passport)
China (Only for transit to a third country)
14 Days:
30 Days:
Albania,
Australia,
Canada,
Cape Verde,
Chile,
Dominica,
EU citizens
India,
Indonesia,
Israel,
Japan,
Kiribati,
Malaysia,
Mali,
Mauritius,
Monaco,
Montenegro,
Morocco,
Namibia,
Philippines,
Russia,
Samoa,
San Marino,
Seychelles,
Singapore,
South Africa,
South Korea,
Switzerland
Taiwan,
Thailand,
Turkey,
United States
90 Days
Andorra,
Bosnia and Herzegovina,
Brazil,
Egypt,
Grenada,
Iceland,
Lebanon,
Liechtenstein,
Macedonia,
Mexico,
Moldova,
Mongolia,
New Zealand,
Norway,
Serbia
Tanzania,
Uruguay,
6 Months:  United Kingdom
1 Year: Hong Kong (Permanent Identity Card Holders, regardless of nationality)
Visa Required to Enter Macau:
Bangladesh
Nepal
Nigeria
Pakistan
Sri Lanka
Vietnam
3. Macau is considered a 'tax haven'
Apart from being regarded as Asia's Las Vegas, Macau is also a tax haven. In comparison to other well-developed Asian countries like Singapore, Hong Kong, South Korea, and Japan, both citizens and foreign nationals benefit from much lower tax rates and reduced cost of living in Macau.
Individual income taxation begins with the first MOP 144,000 (USD$18,021.85) earned, after which the tax rate is set at 12%. Companies are immune from corporate tax for the first MOP 600,000 earned, after which the exempt level is taxed at 12%.
4. It is widely known for its casino culture.
Macau is currently known around the world as a casino hub, having surpassed Las Vegas as the world's largest gaming center. CNN Money reported in 2014 that it was seven times larger than the casino sector in Las Vegas. This is also why the Chinese government imposed tight visa and travel restrictions to Macau in order to prevent its citizens from gambling.
Gaming tourism accounts for over half of Macau's economy, while the entire gambling business accounts for roughly 40% of Macau's GDP. Casinos also employ the majority of the country's local and international workforce.
5. Portuguese is their official language but they don't actually speak it.
The official languages of Macau are Chinese (Cantonese) and Portuguese, however only.06 percent of the population speaks Portuguese. Keeping Portuguese as an official language is a homage to their history and heritage, as well as the fact that certain families have Portuguese ancestors. Indeed, they have their own Portuguese dialect known as "Macanese Portuguese."
According to the Statistics and Census Service of the Government of Macau, the most generally spoken language in the country is Cantonese, which is spoken by 85.7 percent of the population.
Mandarin and other Chinese dialects are also widely spoken in Macau, yet inhabitants can still interact effectively in English due to the city's popular tourism culture. Throughout the country, public announcements and signage are also available in English. If you plan to reside in Macau, studying Cantonese may be an intriguing approach to get to know the locals and culture better, although it is not absolutely necessary given the country's global nature.
6. Macau's city centre is a UNESCO World Heritage Site.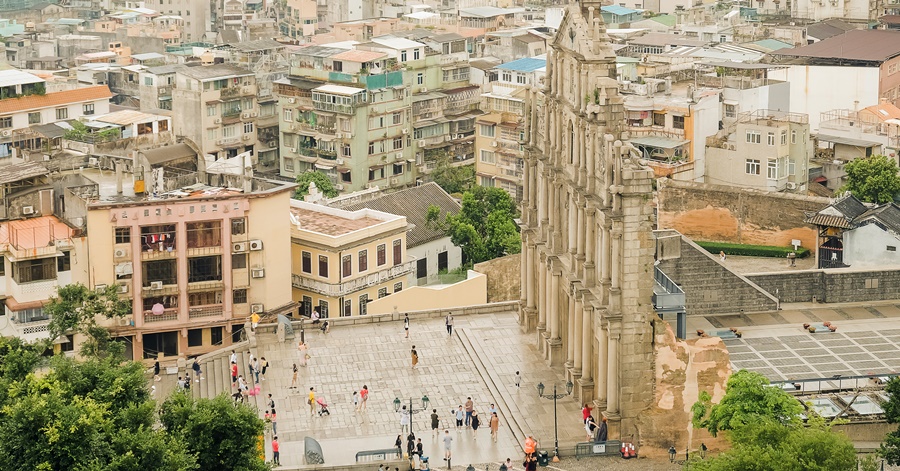 In 2005, the Historic Centre of Macau was designated a UNESCO World Heritage Site. The city center contains 21 historic buildings and eight historic squares that symbolize the history and cultural heritage of the country.
Buildings such as the famed Ruins of St. Paul's, A-Ma Temple, and Mandarin's House are great expressions of Macau's Portuguese and Chinese identities.
What's Life Like in Macau?
Now that you've had an overview on Macau, as a country, here are some of the things you should expect once you begin to relocate or even just traveling here.
1. There's people everywhere.
According to the UN Department of Economic and Social Affairs' Population Division's 2015 estimations, Macau is the world's most densely inhabited country. It has a population density of 55,301 people per square mile, making it the world's 23rd most densely inhabited city.
The city's population density makes it more expensive to find permanent home or accommodations, however cheaper options can still be found on the periphery. To minimize the trouble of looking for a house on your own, it is advisable to hire a real estate agent to assist you.
Apartments and detached houses are the two most popular types of housing in Macau. These units are often furnished with the option of a short-term or long-term leasing agreement. If you prefer to live in a more relaxed neighborhood, you might head to the Taipa district. It is regarded as a traditional village in Macau.
2. It's a safe country.
In general, Macau has a low crime rate. According to the 2015 US crime and safety report for Macau, the country is safe from the following:
Crime as a whole
Transportation
Political, religious, economic, and ethnic conflict are all examples of violence.
Risks to the environment
Concerns about privacy
Concerns about infrastructure
Of course, necessary caution should still be maintained when relocating to Macau, particularly when it comes to gambling.
3. There's lots of amazing food in this country.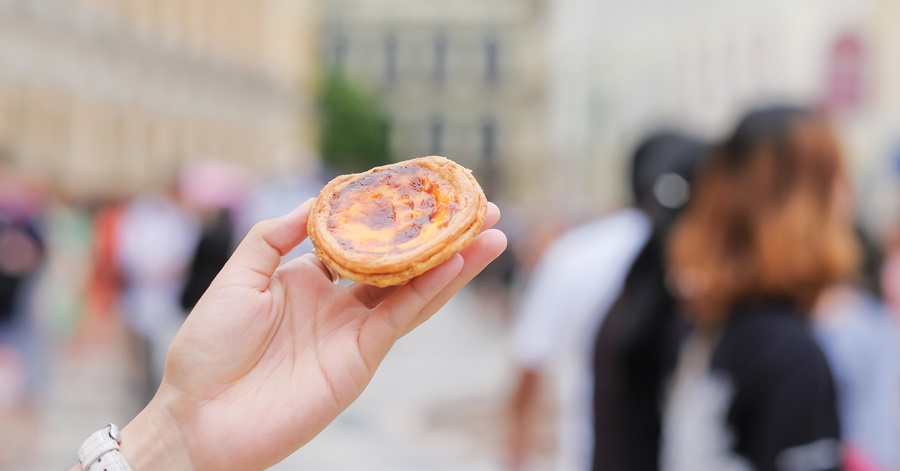 Macau's food, like many other aspects of the city, is a perfect combination of east and west. They have a number of well-known Cantonese and Portuguese delicacies, the most well-known of which is the Portuguese Egg Tart. Other popular items include the Pork Chop Bun, Egg Rolls, Serradura, Sweet Pork Jerky, and almond cookies.
Whether you want to try something unusual, traditional Chinese, or stick to familiar western food, Macau provides a wide range of delicious options. In Macau, finding economical yet delicious meals is not difficult. Be willing to try new things, and you might discover a new favorite!
4. It's a place mostly for adults.
One thing that becomes clear as soon as you arrive in Macau is that it is not a family-oriented country. Of fact, there are many families in Macau, but the environment is not conducive to children.
To begin with, housing can be difficult to find, as most residential accommodations in the city center are condos and apartment units with limited space for children. There are select regions in the country, such as Taipa on the center island, where more suburban neighborhoods with decent dwellings fit for families can be found.
Aside from housing, there isn't much for youngsters to do in Macau. After visiting all of the tourist attractions for kids, which can be completed in less than a week, a child's life in Macau might become very stagnant. Macau's work culture is also so stressful and frenetic that most people hire nannies for their children rather than spending more quality time together as a family.
Aside from housing, there isn't much for children to do in Macau. After visiting all of the tourist attractions for kids, which can be completed in less than a week, a child's life in Macau might become very stagnant. Macau's work culture is also so stressful and frenetic that most people hire nannies for their children rather than spending more quality time together as a family.
5. There're not many places that offer Western medical treatment.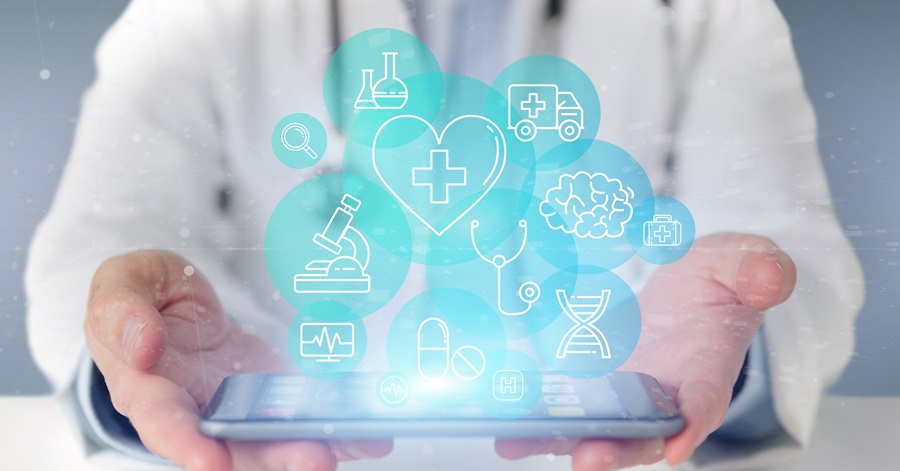 Obtaining health insurance is critical in Macau, not just for general healthcare concerns, but also due to a lack of western medical treatment in the country, particularly for specialist treatments such as cardiology, surgery, oncology, and the like. As a result, the majority of Macau residents are obliged to travel to Hong Kong for medical treatment, which can be rather costly. Obtaining foreign health insurance in Macau is simply a must for expats who may require medical assistance due to the country's scarcity of western medicine.
Relocating to and from Macau
Moving to Macau, like many other nations, offers advantages and disadvantages. Macau, like Hong Kong and Singapore, is one of Asia's greatest destinations for expats due to its good fusion of Eastern and Western culture, as well as good job and business prospects. In a place like Macau, it might be very simple to adjust. All you have to do is have an open mind and see what it has to offer.
Pet Relocation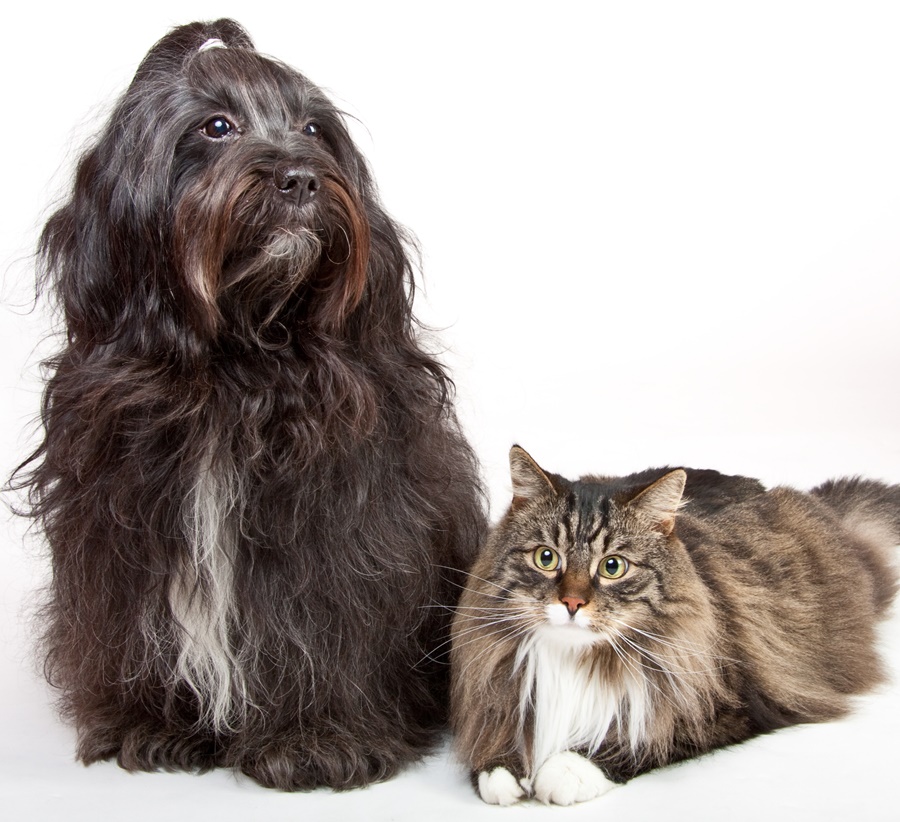 If your pet enters Macau as a separate cargo, the Rabies Vaccination Certificate (issued six months before to import) and Health Certificate must accompany it. You must also present an Import Permit issued by the Animal Health Department as well as an AWB paperwork stating your pet's gender, breed, color, and name. Macau also requires a quarantine period of up to four months, depending on the origin nation of the animal.
Car Shipping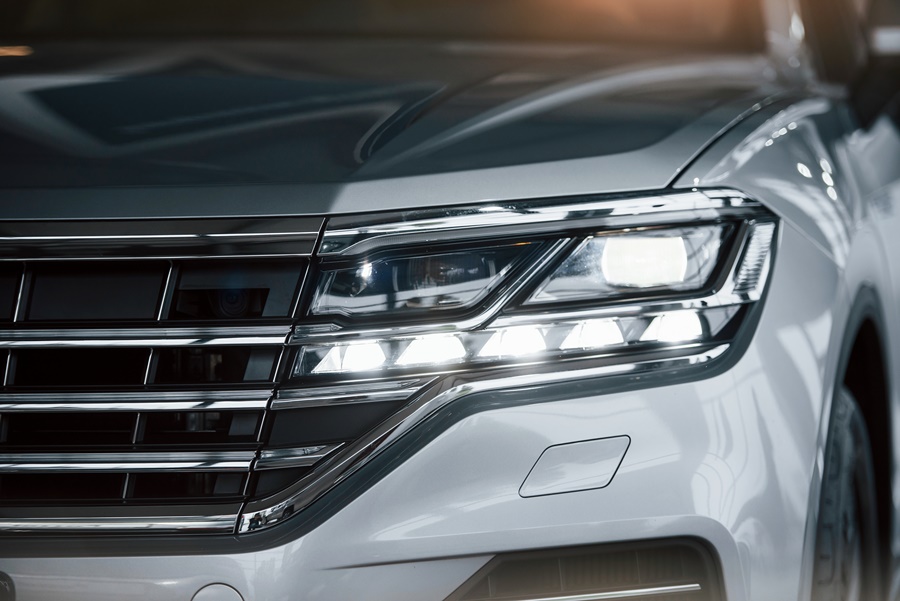 Because there are no rail lines in Macau, the two most prevalent modes of public transportation are to take a bus or a taxi around the city. However, if you intend to drive and import your automobile, the following documentation must be prepared:
Driver's Permit
The Green Card (International Insurance Policy)
Purchase Invoice Original
Original Registration and Title Certificate
As Macau's economy and tourism continue to thrive, it opens up several opportunities for employment. Not only for residents but also for expats. This metropolis isn't only about glitz and neon lights; it's also a beacon of hope for those of you prepared to travel to far-flung regions in search of prosperity.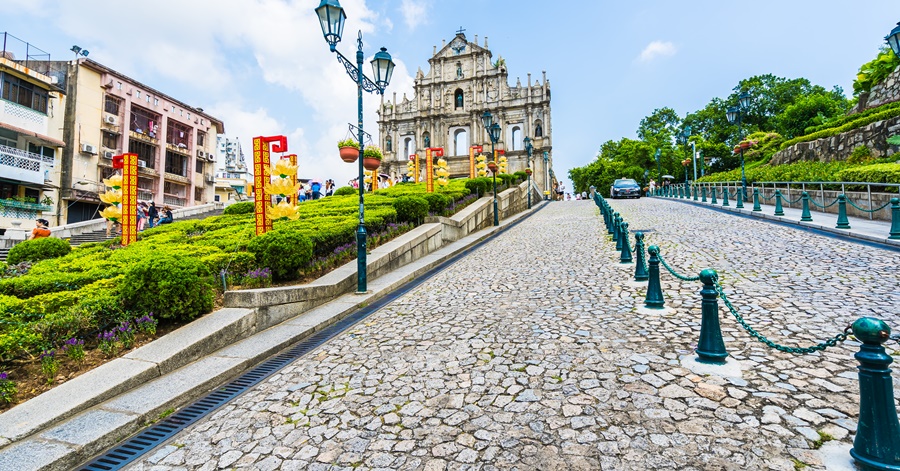 Now that you have a clear idea of what you can expect to see and experience once you decide to work or relocate in Macau, the only thing you need to ask yourself is whether or not you're ready for this big and important move. If you have some tips you would like to share with other nationals who wish to live and work in Macau, feel free to leave a comment in the section below. We'd love to hear from you!
READ NEXT: Philippine Consulate General in Macau